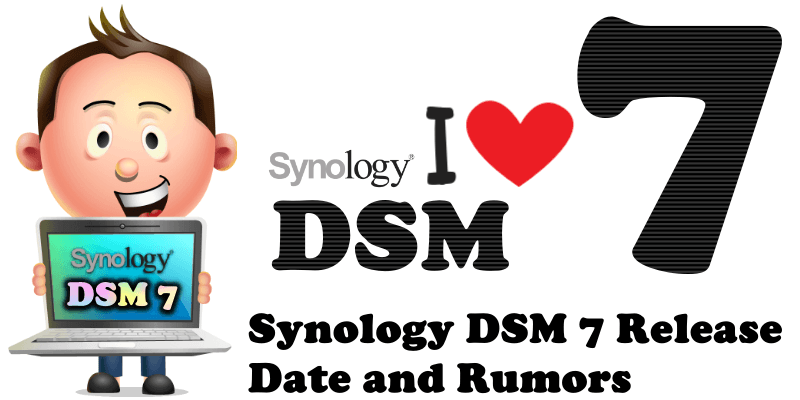 In 2020 Synology will be turning 20. Right now, it has more than 6 million devices worldwide, having accumulated nearly 150 million DSM downloads. DSM, Synology's operating system, has a simple, intuitive and user-friendly design which is one of the reasons it has been favored by users. The DSM upgrade to 7.0 not only welcomes the redesign of the interface of hierarchical structure so that users can find the device more easily manageable, but also significantly improves the execution speed of applications. On September 3rd, 2019 there will be a Synology event in Berlin where there will be a lot of talk about DSM 7.0 and all the new Synology devices that are being released next year. For now, what exactly do we know about DSM 7.0? (This article will be updated regularly).
UPDATE

27.08.2019
DSM 7.0 Release Date
Synology DSM 7.0 will be released later this year, probably before December 25th, 2019 or in early January of 2020, around January 15th.
The speed of logging into the system after upgrading to DSM 7.0 has more than doubled compared to DSM 6.2.X
The Synology NAS DSM system software has always had simple, convenient and intuitive features, allowing administrators/users to easily complete NAS settings and management. Now with the new DSM 7.0 version, there have been many changes from appearance to internal functions. Once you enter DSM 7.0, you can instantly discover the default background image, menu, and even the changes to the application icons, which is the easiest change to spot. When you click on the app, you can also notice that the execution/response speed is significantly faster. In addition, multiple functional designs or menus have been redesigned and arranged, such as disk management, and managers who may be familiar with the past design can quickly find relevant devices in menus such as storage areas, disk arrays and hard disks. Now that the new version is changed to a hierarchical project presentation, it is easy to find the device for management. Every app will now show its execution and response speed.
Works better with SSD-Cache
In response to the fast-growing use of the SSD cache application, Synology has significantly updated DSM support for SSD cache. The new SSD cache recommendation will analyze I/O mode in a more precise manner, providing users with the most cost-effective SSD based on actual usage & capacity. There's also support for locking relay data to SSDs to significantly improve system operation efficiency involving cold relay data.
The App shows all NAS-Resources and power consumption/usage. It can be centralized/observed by Synology Cloud and contains visual monitoring for multiple aspects. Active Insight allows users to centrally monitor all managed Synology NAS resources and performance status through the cloud. When the server is in an abnormal state, it will not only proactively issue an alert, but also provide detailed operational advice. When the hard disk in the NAS is in an irregular operation, the user can be notified in advance to prevent data loss.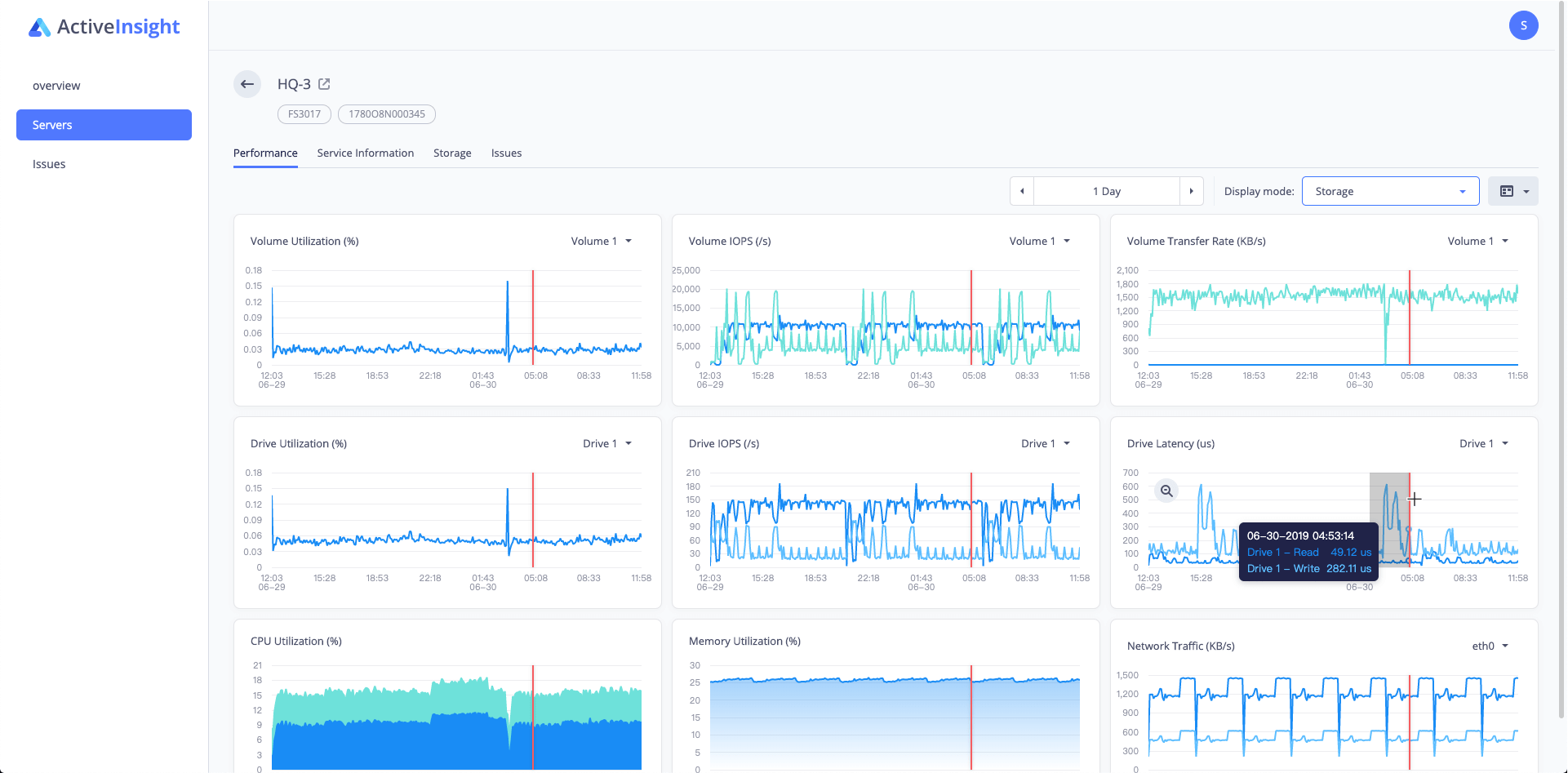 Synology Native Hybrid Cloud Solution
Hybrid Share Synology has previously launched its own public cloud service C2. Currently, nearly 30,000 users worldwide are using it as a cloud backup. Synology has further extended it to the production environment and launched the original hybrid cloud storage and file sharing service Hybrid Share. To share, just use the local NAS to mount Hybrid Share to quickly expand the storage space; this can not only save a lot of time when building a hard disk, but can also add some commonly used files on the local NAS as a cache. In addition to this, when a file is lost or there is a problem with the server, you can use the automatic cloud backup in DSM to quickly restore system settings on the NAS or mount the same Hybrid Share file synchronization and sharing at different sites, greatly reducing the external frequency during transmission. Great demand. Synology Hybrid Share combines with its own C2 public cloud service to create a more flexible and convenient hybrid cloud storage solution for users.
The most powerful photo management suite ever – Synology Photos
Synology used to use Photo Station and Moments as two photo management suites. The Group's integration of these two kits introduced the new Synology Photos, which is more convenient for both high-demand and general users. Whether it's uploading, smart sorting, management, search or sharing, collaborative photo albums etc., the user-friendly and convenient features can satisfy both general users and professional photographers.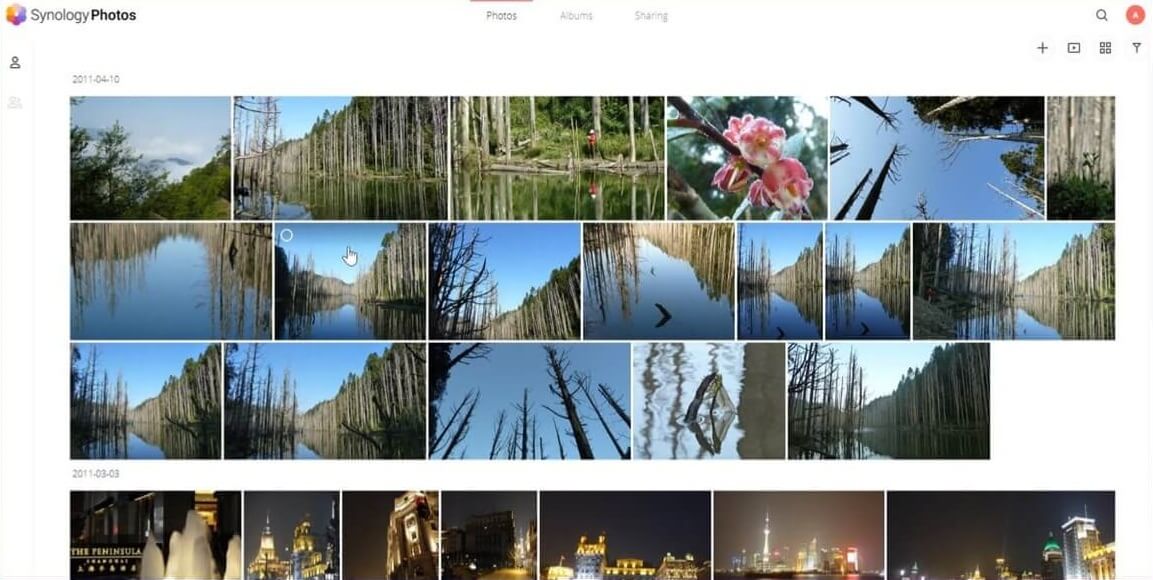 UPDATE

1.09.2019
Report Bugs Button on DSM homepage. As you can see in the image below, DSM 7.0 have new home button "Report Bugs".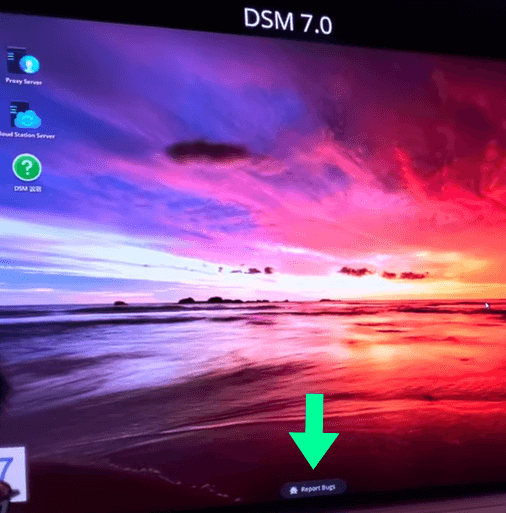 UPDATE

3.09.2019
Central management system
One-shot task, Memory, package settings and more.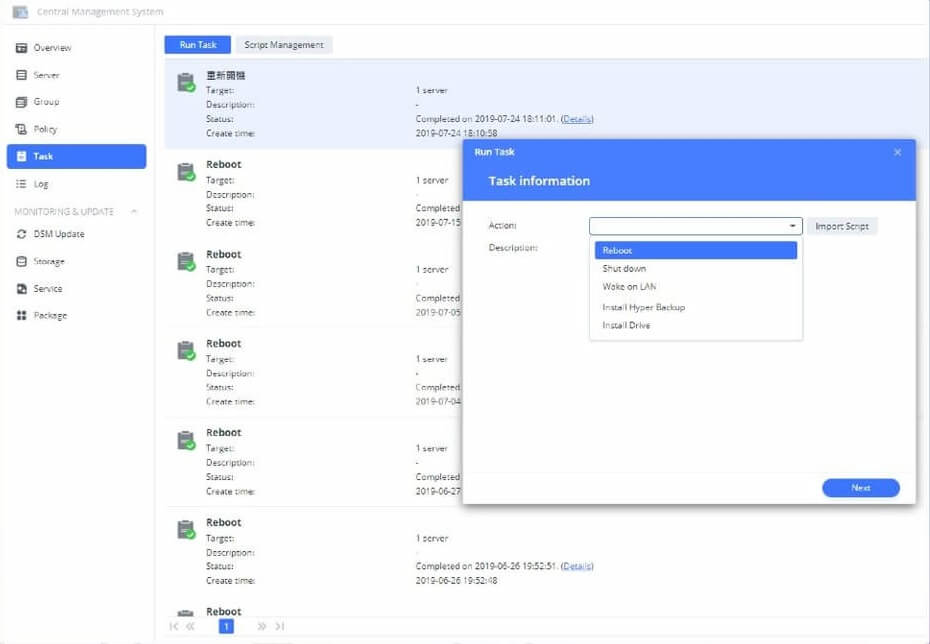 First DSM 7.0 Desktop Screenshot, new icons
New icons. As you can see in the screenshot below, Package Center, File Station and Control Panel have new icon looks.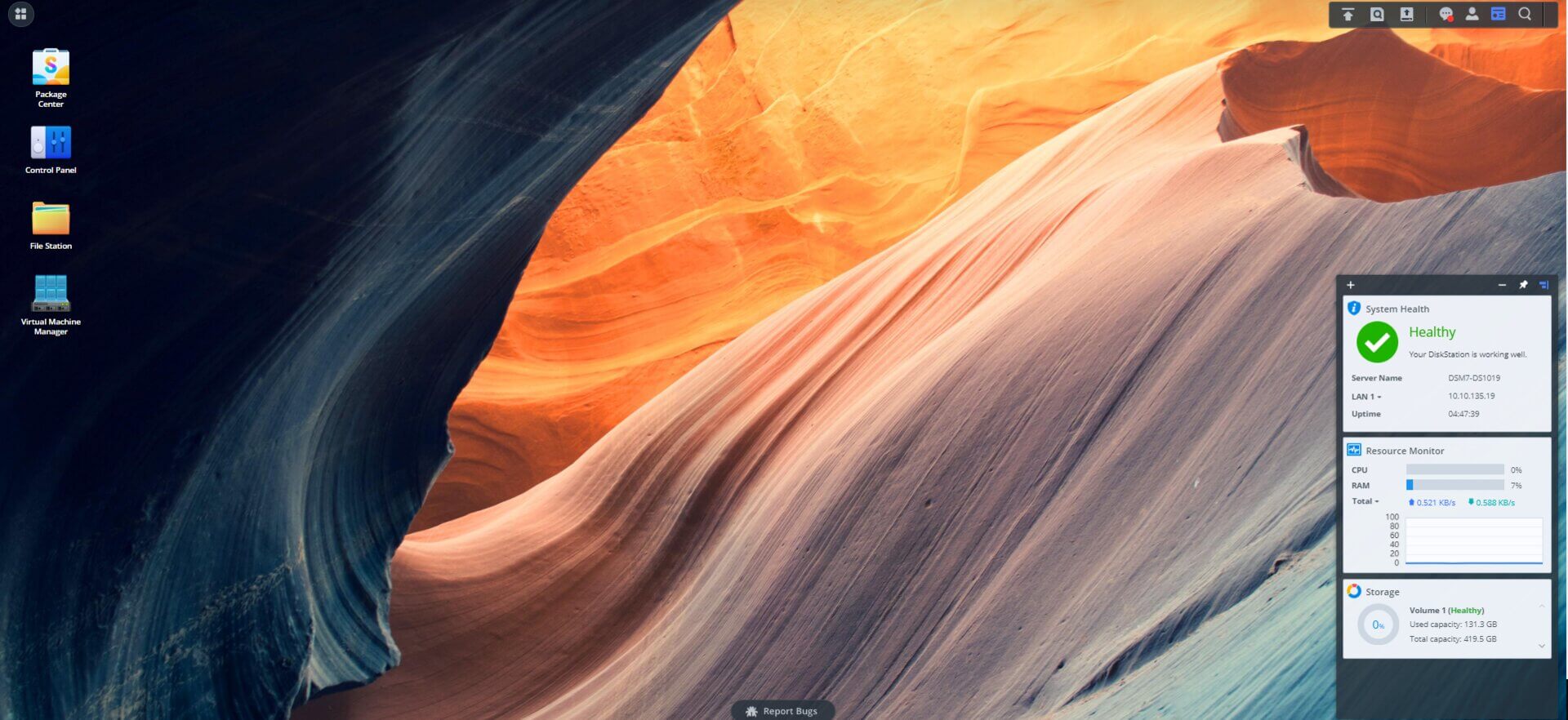 Category Notifications new look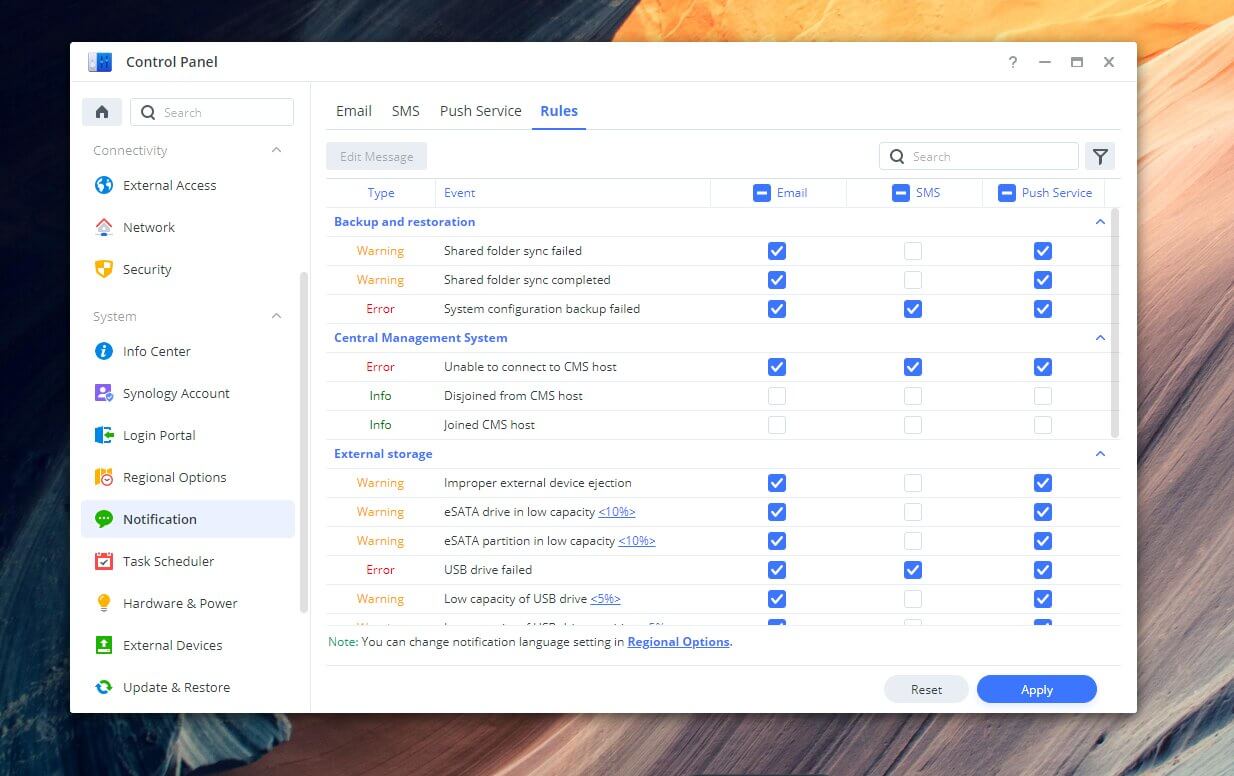 New intuitive Task Manager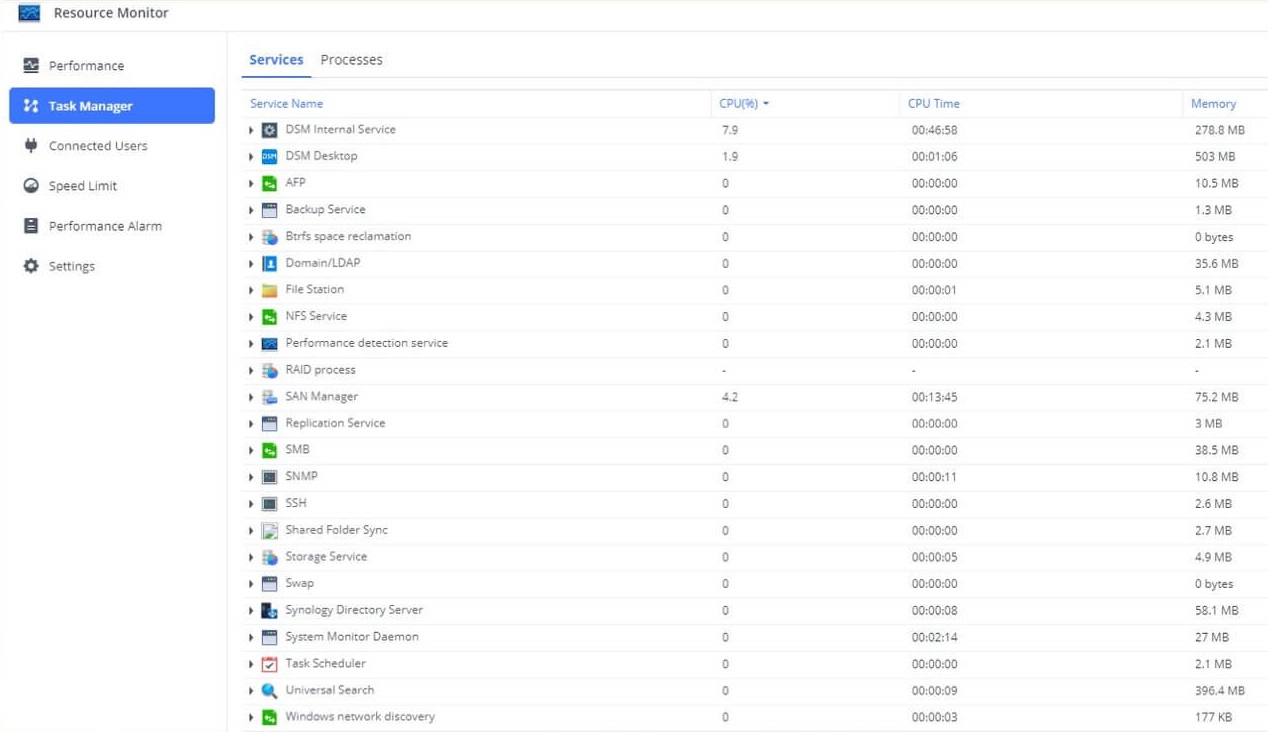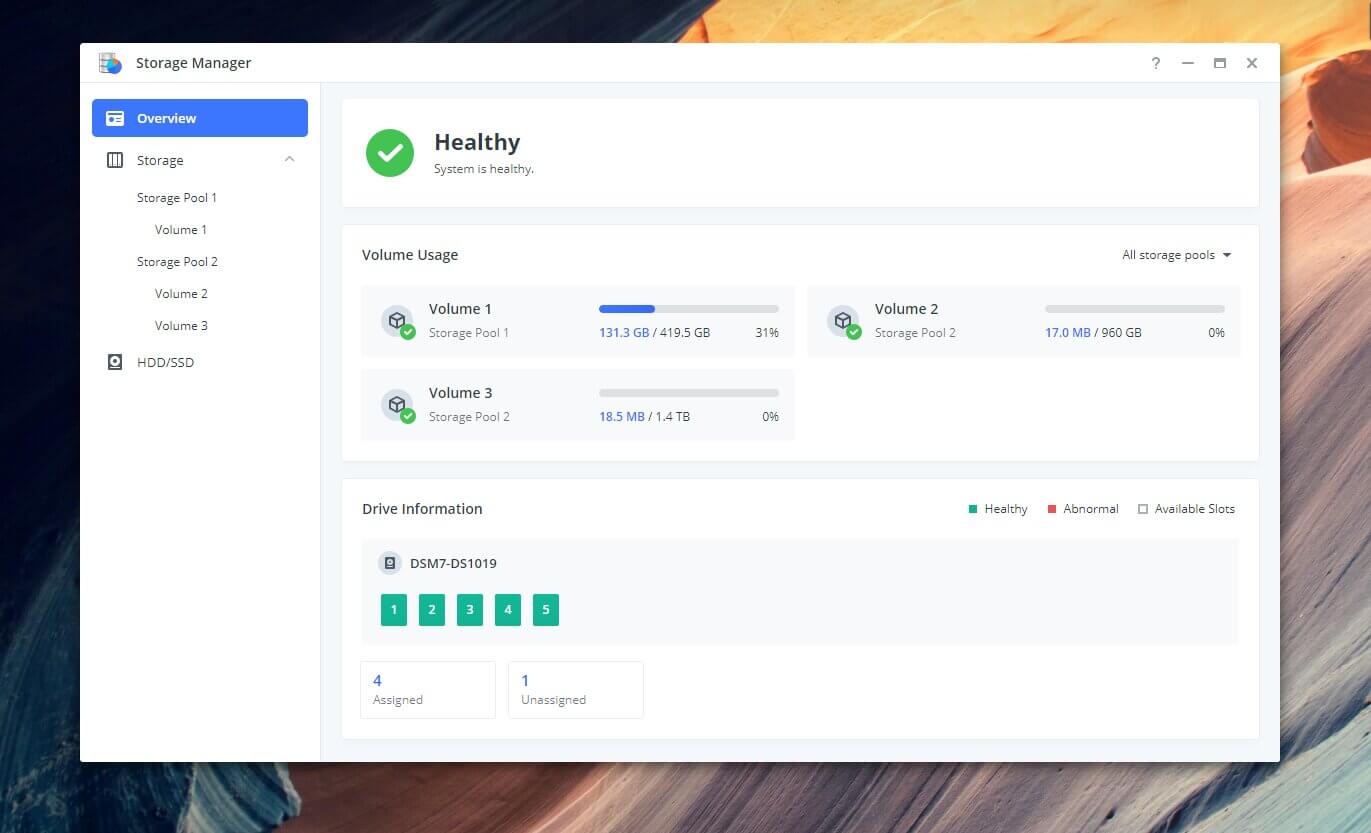 UPDATE

14.09.2019
New Photo from Synology "Utrecht" Netherlands Event.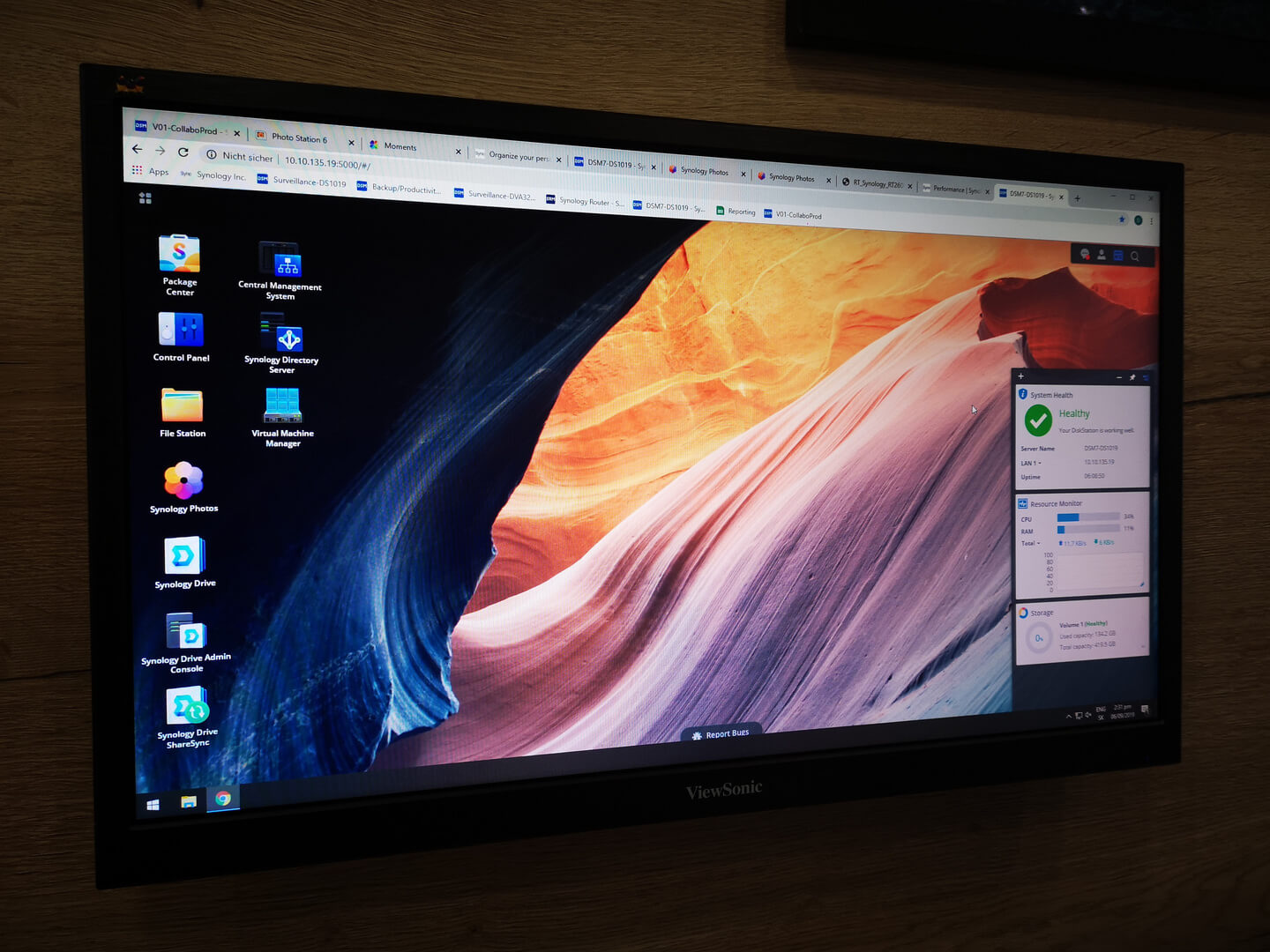 UPDATE

26.09.2019
New Photo from Synology "United Kingdom" Event.

CPU Monitoring DSM 7.0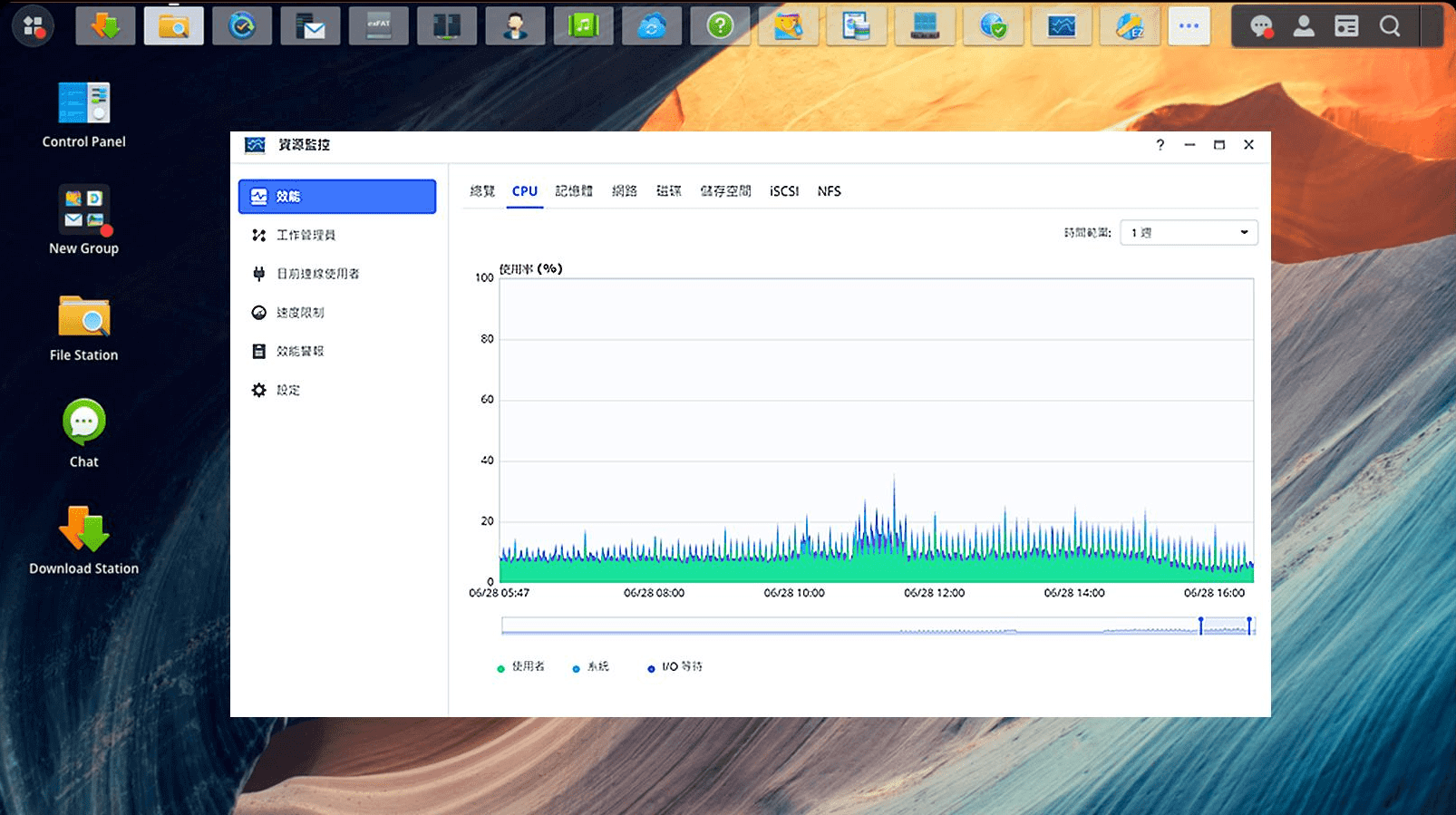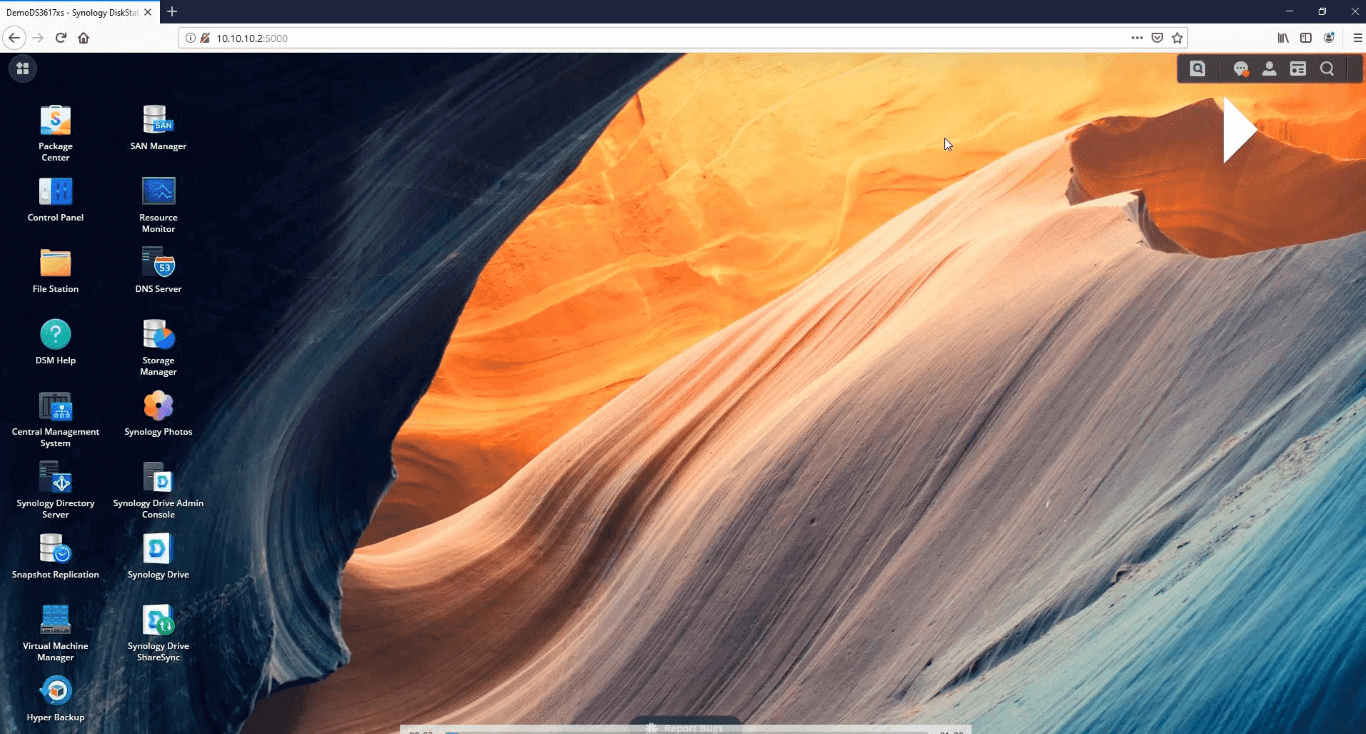 UPDATE

2.10.2019
Synology Storage Console vSphere Client:
If you are using VMWare vSphere with a Synology NAS, you should like the following application. The manufacturer has developed an application, Synology Storage Console , which behaves like an extension in vSphere. This makes it possible to manage everything from a single interface (VM and storage), in vSphere.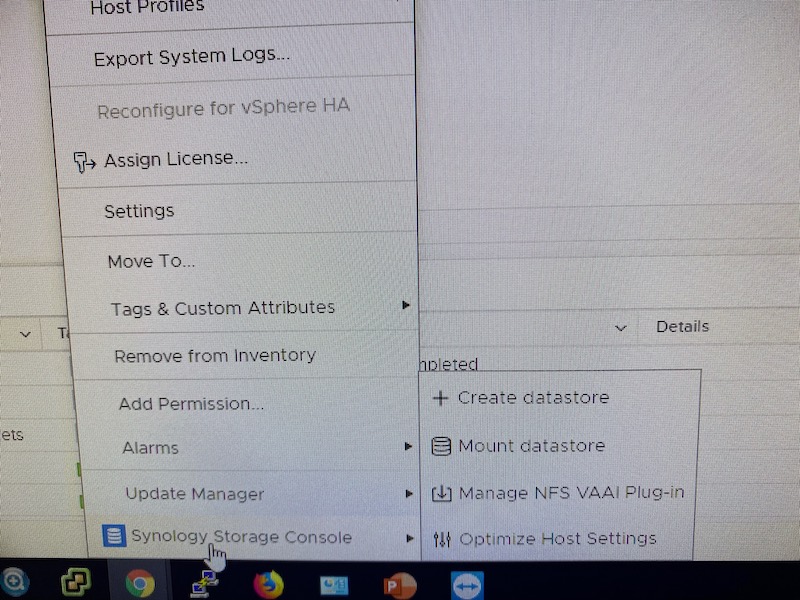 Others:
Drive Client: Synology announced an evolution in the Drive Client with the upcoming of On-demand Sync 2.0 (synchronization on demand, access to all files via the client, no need to configure synchronization, choice of folders to keep locally).
Synology Drive Admin Console is also evolving with the advent of creating sharing rules , password and mandatory expiration date when sharing, new logs to facilitate auditing.
Synology C2: It will now be possible to take advantage of Synology C2 when you want to share the file (or large file) with someone outside the company, with Synology Drive. The goal is to preserve the bandwidth.
DS Cam: will benefit from improvements in performance (hardware acceleration on iOS / Android and fast forward with keyframe) and the addition of small features like quick actions, adjusting the interface to your phone or taking it into action.
Active Insight Web Portal (Also Available on Mobile Phone)
Active Insight is a dedicated web portal (accessible from anywhere) that works with Synology NAS only. A mobile application will also be there.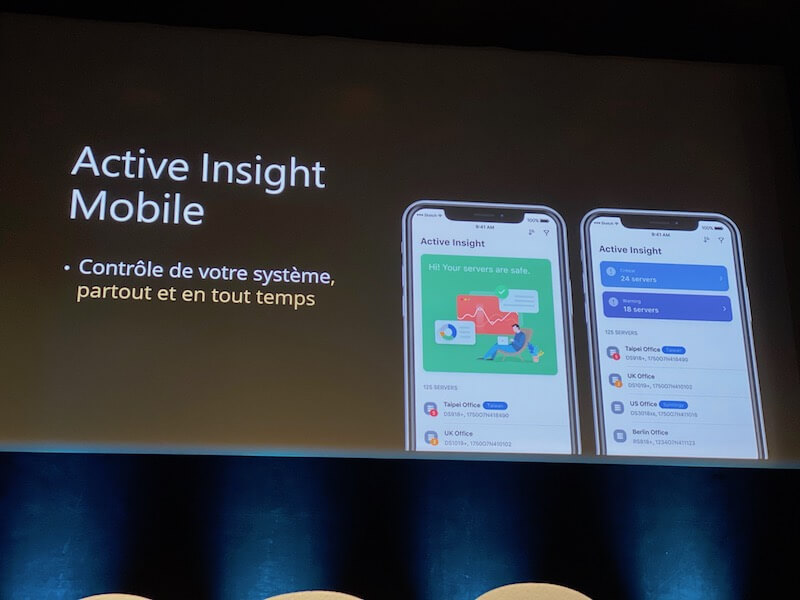 UPDATE

7.10.2019
Synology Seoul "South Korea" Event. Video Part 1 & Part 2.
UPDATE

 28.10.2019
New information about DSM 7.0 Synology: DSM 7.0 Getting Very Close! Are You Ready?
UPDATE

26.11.2019
New information about DSM 7.0 and DSM 6.2.3 Synology: DSM 6.2.3 Release Date and Rumors
UPDATE

18.12.2019
Synology will release DSM 7.0 BETA in the first quarter, Q1 of 2020. The seventh generation of DSM must last at least five years.
UPDATE

26.12.2019
Synology Packages: End-of-Life Announcement. (it almost seems like an upcoming announcement of DSM 7.0 Beta)
UPDATE

31.12.2019
My intuition was correct Registration for DSM 7.0 beta testing is open.
UPDATE

31.12.2019 (15:22 PM)
A complete list of full DSM 7.0 New Features.
UPDATE

7.1.2020
7 days have passed. There are still 7 days until January 14, 2020. After this date, Synology will contact the lucky Beta-Testers for DSM 7.0 Preview.
UPDATE

15.1.2020
Synology Registration for DSM 7.0 Preview is currently closed. Now, the lucky ones who have successfully signed up must wait to receive an email notification in the next hours/days. Who does not receive the notification has not been chosen for DSM 7.0 Preview.

UPDATE

20.1.2020
The selections for DSM 7.0 preview have started, you should receive an notification email this week.
UPDATE

22.1.2020
If subscribers are not notified via email this week I think there will be a delay due to the Chinese New Year which is scheduled for January 25, 2020. From January 24th to 30th everything is turned off. During this holiday, all factories are shut down. Without exception. While the official holiday only lasts for around a week to ten days. The notifications for DSM 7.0 preview will most likely come in early February.
UPDATE

31.1.2020
Starting with Monday 3 February 2020, you should receive an email notifications for DSM 7.0
UPDATE

7.02.2020
An update for all my followers: Synology: Where is DSM 7.0 Preview?
UPDATE

11.02.2020
I have updated the post above Synology: Where is DSM 7.0 Preview? with new little information.
UPDATE

13.02.2020
It was already in the air. After the latest events in the Synology Community Forum it was clear. A delay announced. Q3 means that notifications for DSM 7.0 preview will be coming between July 2020 and September 2020. A big delay. Continue to stay tuned.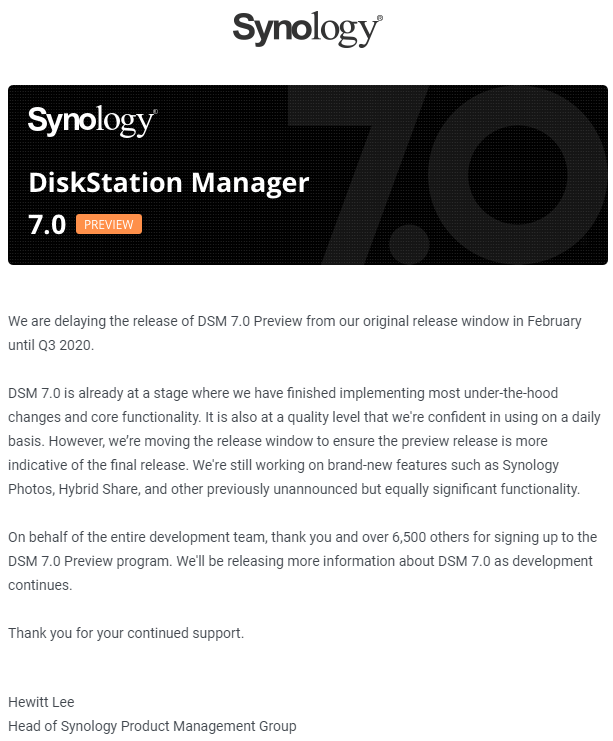 UPDATE

13.02.2020 (9.49 AM)
If you're interested in arguing, it appears that the post in the Synology Community about DSM 7.0 Preview Program closed by HarryPotter has "miraculously" been reopened.
UPDATE

9.03.2020
At the end of this month "March" or early April Synology will release to the public DSM 6.2.3
UPDATE

15.04.2020
Like I said before, the DSM 6.2.3 update is available for download today, April 15, 2020.
UPDATE

6.07.2020
News about DSM 7.0 preview will be ready on 20th July 2020.
UPDATE

21.07.2020
Synology DSM Update Version: 6.2.3-25426-2 Next updates about DSM 7.0 Preview at the end of the month.
UPDATE

28.07.2020
Synology registration for DSM 7.0 preview link https://event.synology.com/en-global/dsm_preview now redirect to the Synology homepage. Synology will release DSM 7.0 preview on 1st/25 September 2020.
UPDATE

19.08.2020
DSM 7.0 Internal preview tests just started. Quality control has finally approved the tests to start and with some luck and no major problems, 6500 people signed up to the preview in January 2020 might soon get a chance to test the new DSM 7.0 preview. This does not mean that all 6500 people will be able to participate in the DSM 7.0 preview program. They will be chosen by Synology according to some unknown criteria. Potential public preview in the next 15-20 days in September.

UPDATE

2.09.2020
There are 6 days left until the release of DSM 7.0 preview. 8th "September" is the decisive day for the release of the DSM 7.0 preview (once I will receive the email, I will install DSM 7.0 and I will do so many tests and I will post the results in this blog. Btw sharing info will probably be forbidden (i'm not sure about this aspect).
UPDATE

4.09.2020
The countdown has begun. There are 4 days left until the release of DSM 7.0 preview.
UPDATE

5.09.2020
There are 3 days left until the release of DSM 7.0 preview.
UPDATE

6.09.2020
There are 2 days left until the release of DSM 7.0 preview.
UPDATE

7.09.2020
There are 1 days left until the release of DSM 7.0 preview.
UPDATE

7.09.2020 16:00 PM (Bucharest time)
There are 12 hours left until the release of DSM 7.0 preview.
UPDATE

8.09.2020 8:15 AM (Taipei time)
It is just 8:15 AM in Taipei, the first emails should start arriving sometime today.
UPDATE

8.09.2020
DSM 7.0 Preview is here! During the Preview phase, you may not disclose any information about DSM 7.0 Preview or its packages to anyone, unless expressly permitted to do so by Synology. You will not find any screenshot or information regarding DSM 7.0 preview in this blog.
UPDATE

13.09.2020
I tested DSM 7.0 Preview since the first day. It's already a solid DSM. Keep up the good work Synology. Now will wait for the beta version.
UPDATE

5.10.2020
In the next two weeks I will give you more information about DSM 7.0 Preview and Beta Release to the public. Don't forget to follow me on twitter.
UPDATE

14.10.2020
Synology: New 3rd Party Dev Tools Ready For DSM 7
UPDATE

17.11.2020
It would seem that preparations for the upcoming release of DSM 7.0 beta are being made and the release to the general public could be in the next few weeks.
UPDATE

27.11.2020
Synology DSM Update Version: 6.2.3-25426-3
UPDATE

2.12.2020
Synology: 2021 And Beyond Annual Event – Right now Synology is preparing for its annual event. Anyone will be able to attend the live event in real time and enjoy it from the comfort of their own home. The event will address Synology's plans for 2021, the imminent release of DSM 7 beta and maybe, just maybe, a new Wi-Fi 6 router that we have all been anxiously waiting for for so long.
UPDATE

7.12.2020
UPDATE

8.12.2020
Synology DSM 7.0 Beta: Compatibility and Supported NAS Devices
UPDATE

11.12.2020
When Will DSM 7.0 Official Version be Released?
UPDATE

29.1.2021
Synology DSM 7 Final Release confirmed for summer "2021".
UPDATE

23.02.2021
DSM 6.2.4-25554 update is available for download today, February 23, 2021.
UPDATE

8.03.2021
DSM 6.2.4-25556 update is available for download today, March 8, 2021. Don't forget to follow me on twitter for a real time updates.
This post was updated on Tuesday / March 9th, 2021 at 12:11 AM