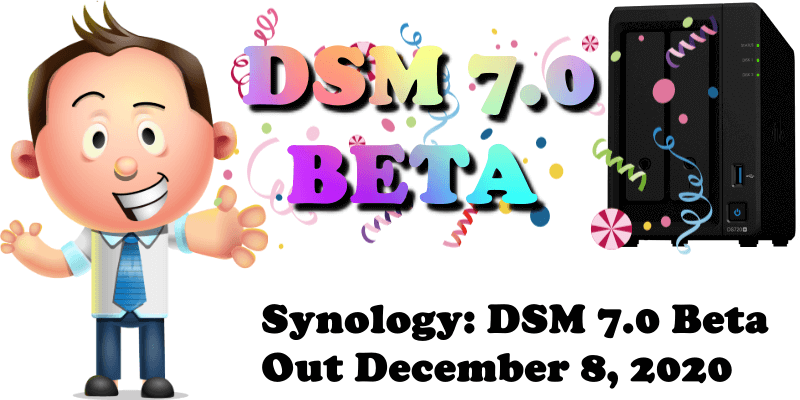 Synology's annual event took place today and Synology experts led by Jasmine WU (Product Manager) released important information on the new DSM 7.0 operating system. Not only that, but tomorrow, December 8, 2020, DSM 7.0 beta will be available for download worldwide.
Below are some of the very important new features of DSM 7.0:
FIDO2 Support and Login through an Authenticated Phone without the need to enter the DSM password.
No more breaking the array when replacing drives (if you have a free drive bay).
Auto Rebuild of array.
Only used data will be rebuilt when adding or replacing HDDs or SSDs.
Faster Failovers in SHA and improved updating mechanism.
Online Mount of SSD Cache, no disruption of services.
Fibre Channel support.
Volumes up to 1 PetaByte.
Whole NAS deduplication in DSM 7.0 final version (not beta).
83% Faster than DSM 6.2.4
Fixed over 6800 bugs so far from DSM 7.0 Preview.
Note: Starting tomorrow, December 8, 2020, DSM 7.0 Beta will be available for download worldwide. It is a good idea to keep in mind that, being a beta and not a final version, DSM 7.0 beta may still need a little work so don't go installing it on a production NAS just yet. But if you just can't wait, it's better to install DSM 7.0 beta on a NAS where you don't keep important data.
This post was updated on Tuesday / February 23rd, 2021 at 7:11 PM