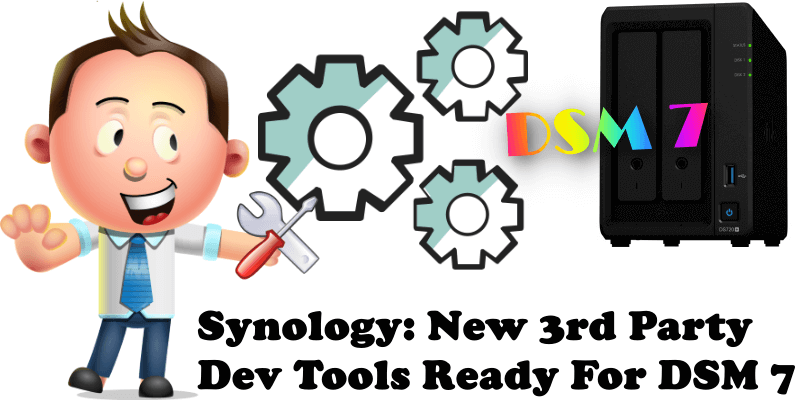 Did you know Synology provides a friendly and flexible development platform, whether you're a system integration distributor or an enterprise program developer? With DiskStation's comprehensive hardware/software integration, you can easily build packages just the way you like. Supported programming languages vary from C, C++, Java, and scripting languages like Perl and Python. Most importantly, with a million-strong user base, your package is assured a high level of exposure once published on Synology's Package Center. Now, let's show you why Synology is your ideal NAS platform and how to start developing and distributing your package to DiskStation users!
This is the message issued by a member of the Synology Staff in the Synology Community forum:
Hi fellow developers,
We've received several applications for 3rd-party packages over the past few days.
Again, thank you all for your passion and interest in developing packages on our platform.
Today, we're pleased to announce that the development materials are made public now. You may find our latest developer's guide, toolkit, toolchains, and GPL source for DSM 7.0 available on our Dev Center.
Thanks again for your continuous support for Synology.
Note: The documentation and resources here aim to help developers prepare a compatible version for the upcoming DSM 7.0 public beta, the release date of which is not yet confirmed.
Note: If the developer tool for DSM 7.0 was released a few days ago, this is good news as it means that DSM 7.0 beta is upon us.
This post was updated on Tuesday / December 21st, 2021 at 1:01 PM