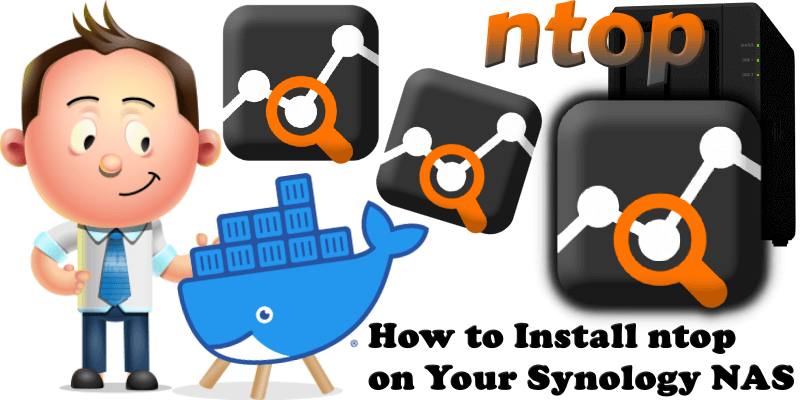 Ntop is computer software that probes a computer network to show network use (Traffic Analytics) in a way similar to what the program top does for processes. In interactive mode, it displays the network status on the user's terminal. In Web mode, it acts as a web server, creating a HTML dump of the network status. In this step by step guide I will show you how to install ntopng on your Synology NAS using Docker.
Please Support My work by Making a Donation.
Install Portainer using my step by step guide. If you already have Portainer installed on your Synology NAS, skip this STEP. Attention: Make sure you have installed the latest Portainer version.
Go to File Station and open the docker folder. Inside the docker folder, create one new folder and name it ntopng. Follow the instructions in the image below.
Note: Be careful to enter only lowercase, not uppercase letters.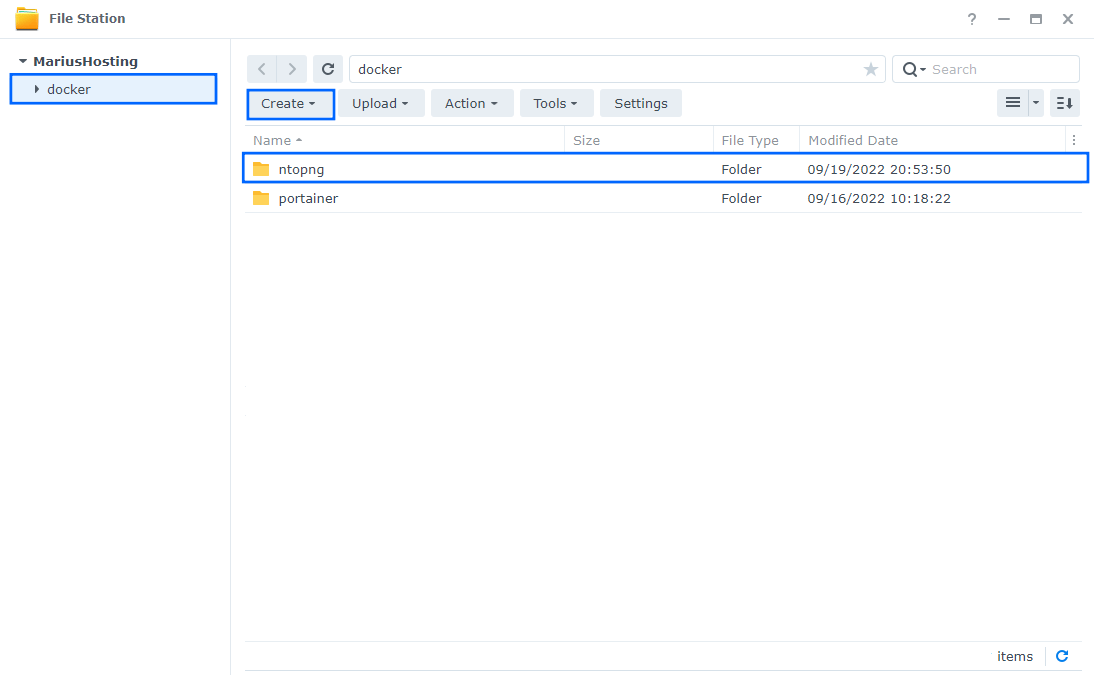 Log into Portainer using your username and password. On the left sidebar in Portainer, click on Stacks then + Add stack. Follow the instructions in the image below.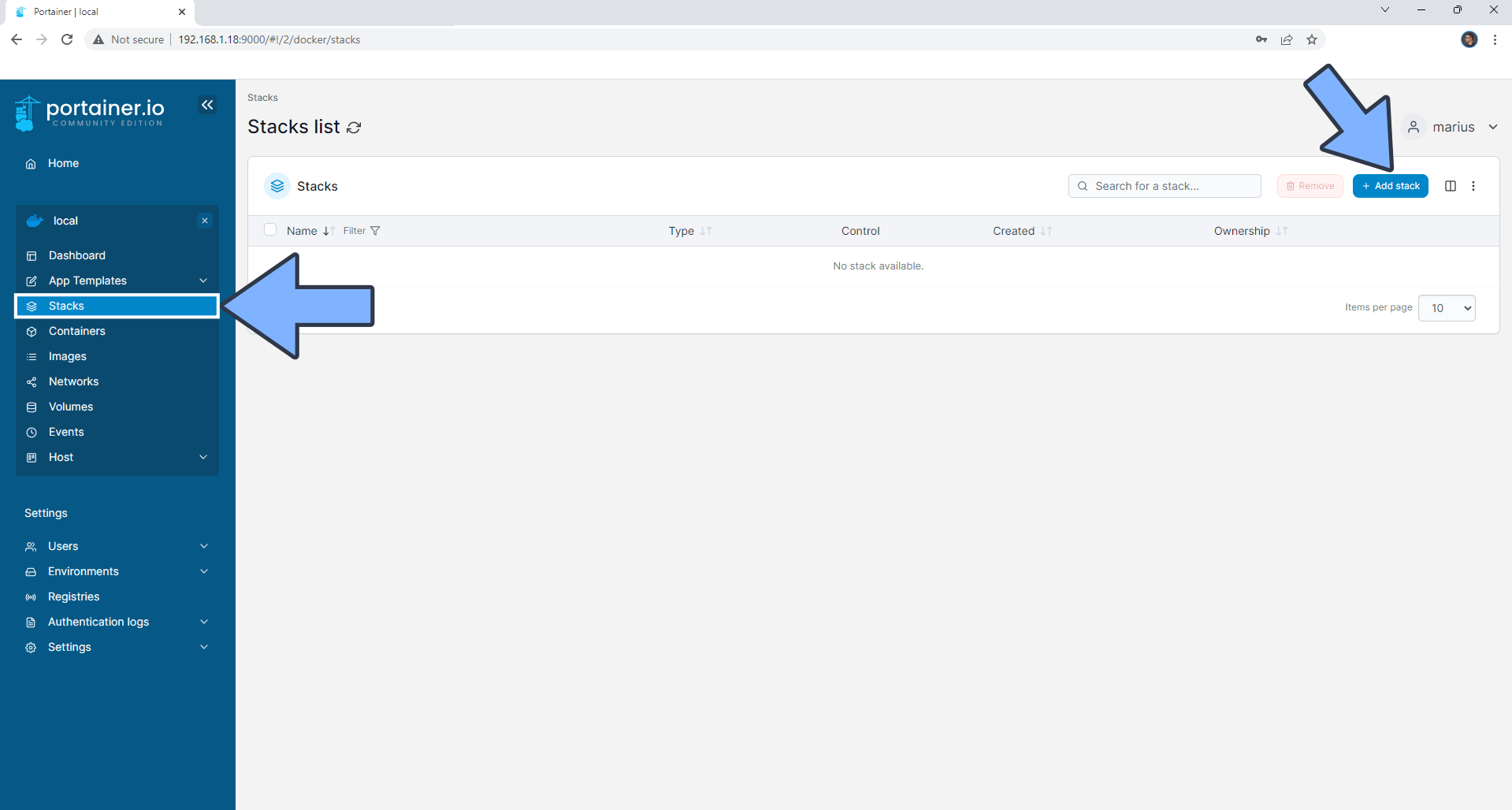 In the Name field type in ntopng. Follow the instructions in the image below.
version: '3.8'
services: 
 ntopng:
    hostname: ntopng
    image: ntop/ntopng
    container_name: ntopng
    restart: always
    volumes:
      - /volume1/docker/ntopng:/var/lib/ntopng 
    network_mode: host
    command: --community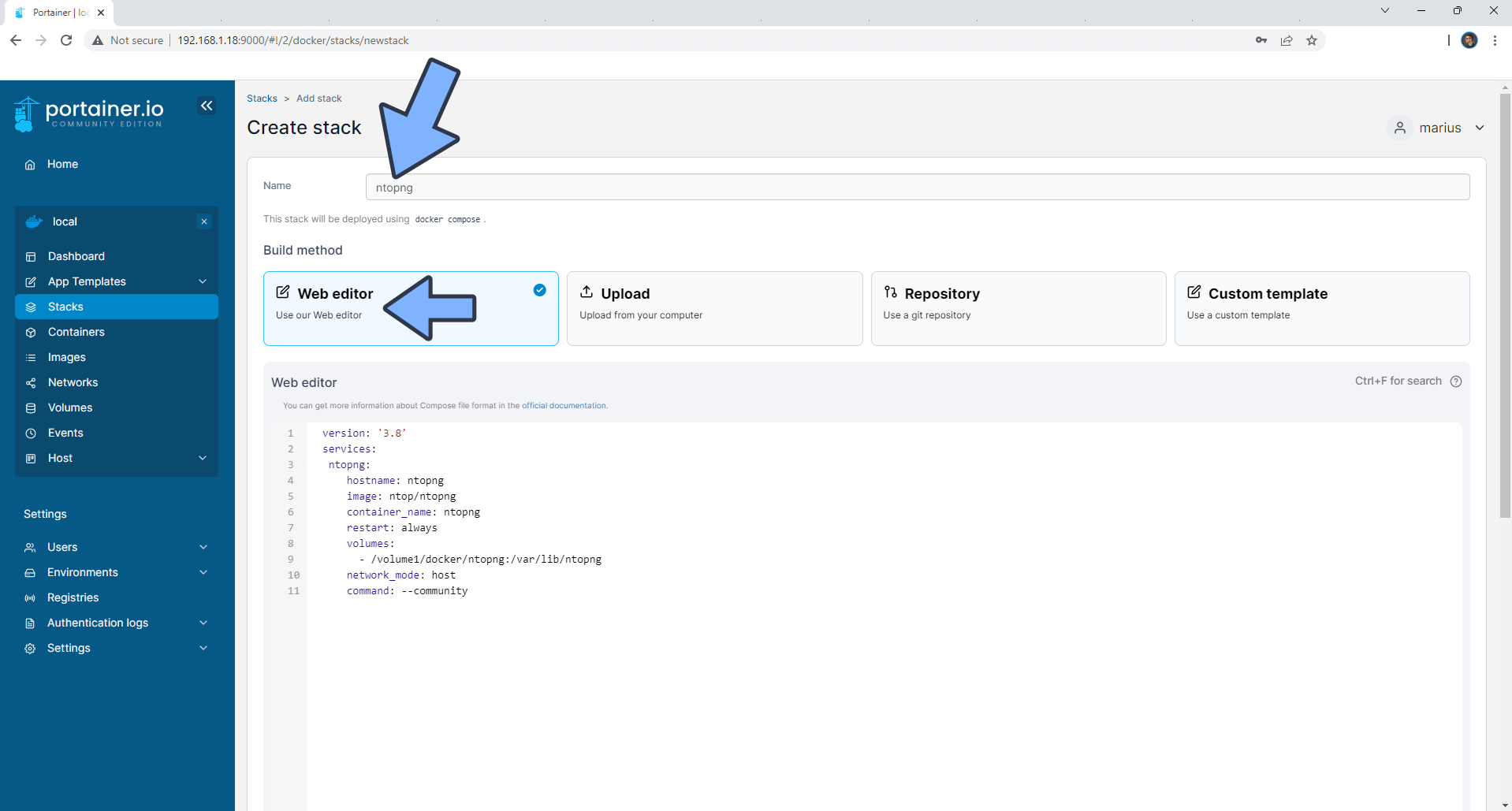 Scroll down on the page until you see a button named Deploy the stack. Click on it. Follow the instructions in the image below. The installation process can take up to a few minutes. It will depend on your Internet speed connection.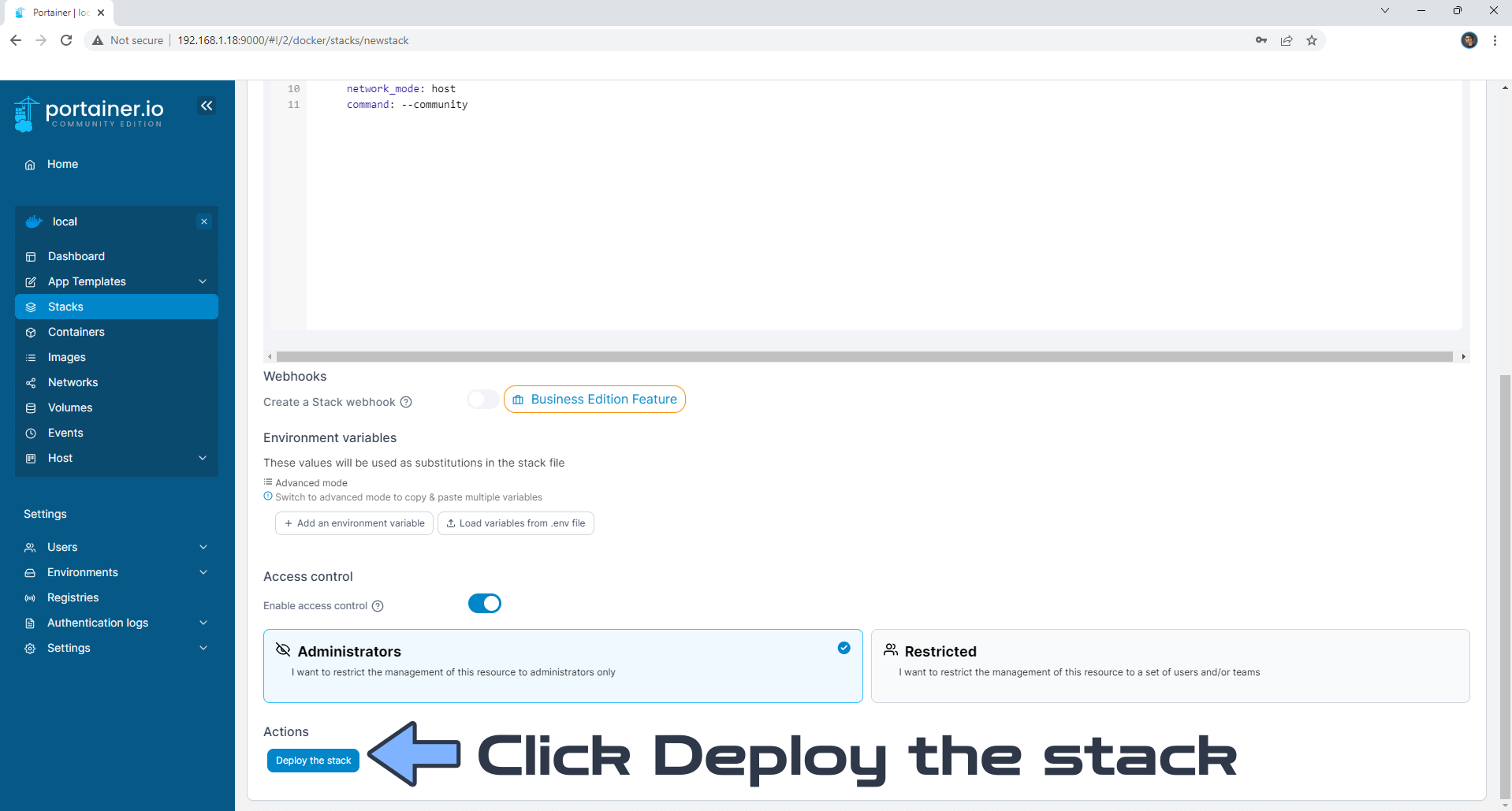 If everything goes right, you will see the following message at the top right of your screen: "Success Stack successfully deployed".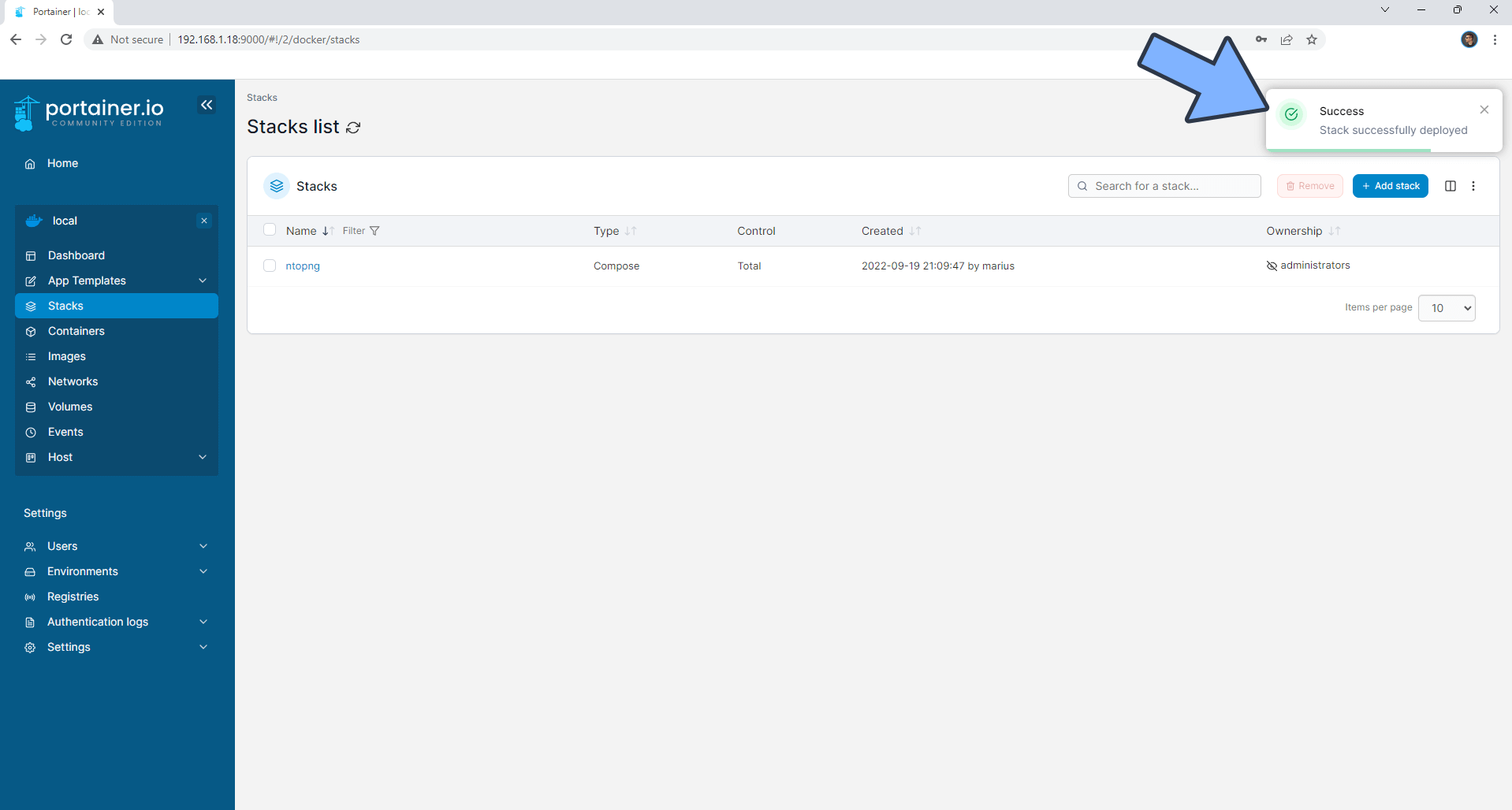 Go back to STEP 1 or you will deal with karma 🙂
Please wait approximately 3 minutes for the installation to be completed or you will get a blank page if you try to connect too soon. Now open your browser and type in http://Synology-ip-address:3000 Type in the default username and password, then click Login.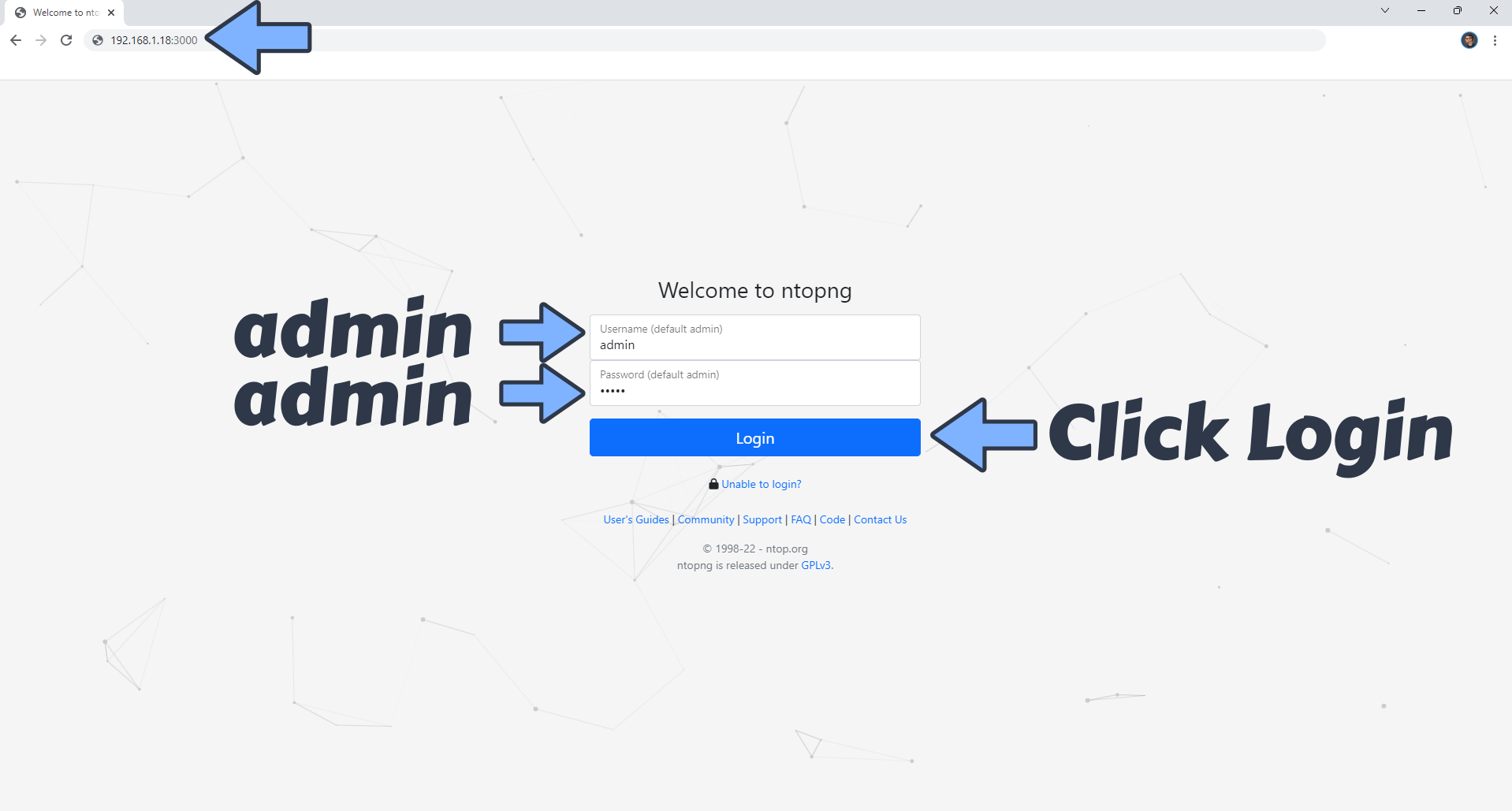 After you click Login at STEP 9 you will be prompted to change the default admin password with your own. Click Change Password. Follow the instructions in the image below.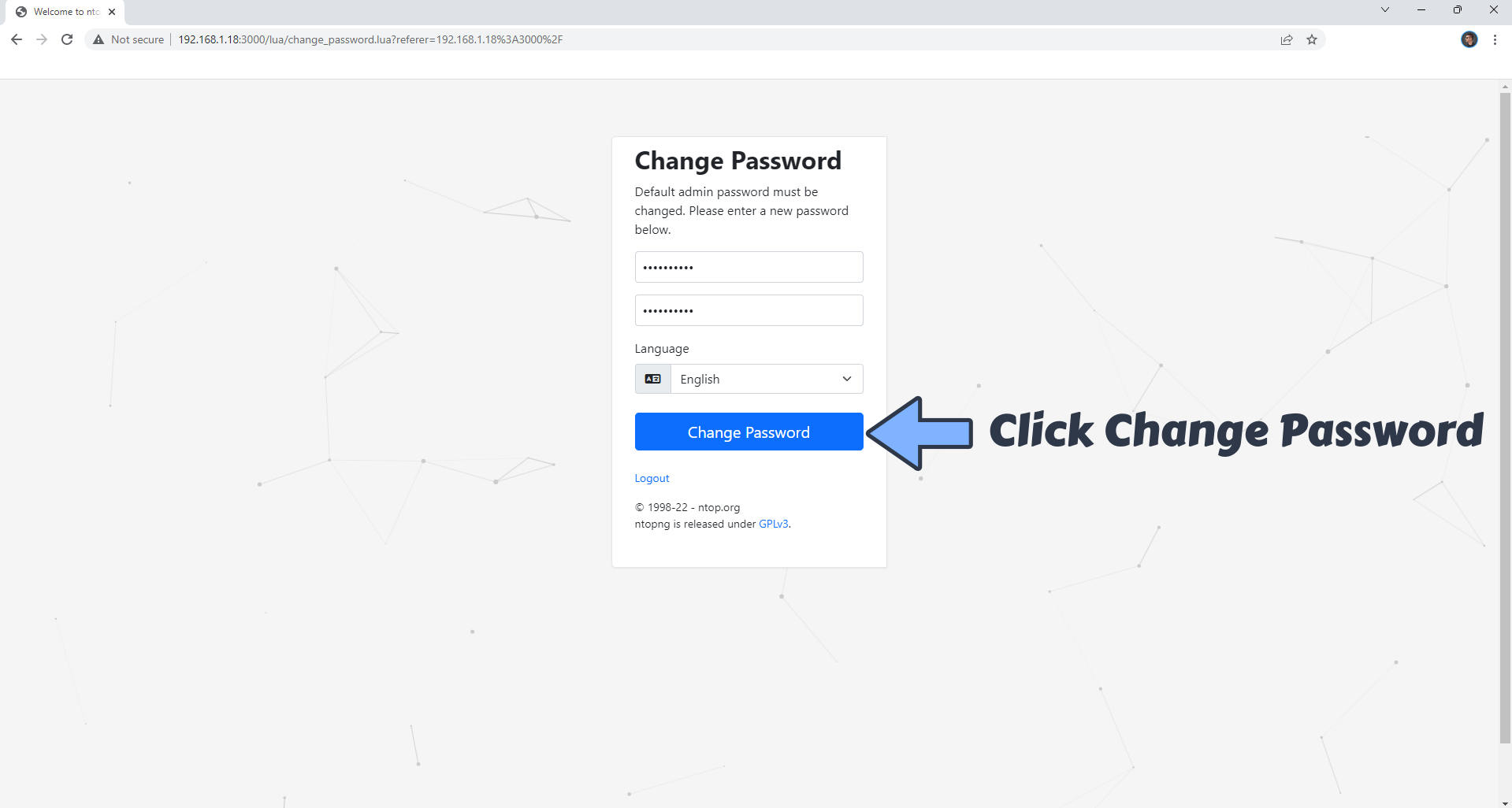 Choose your own network interface that you want to monitor. Follow the instructions in the image below.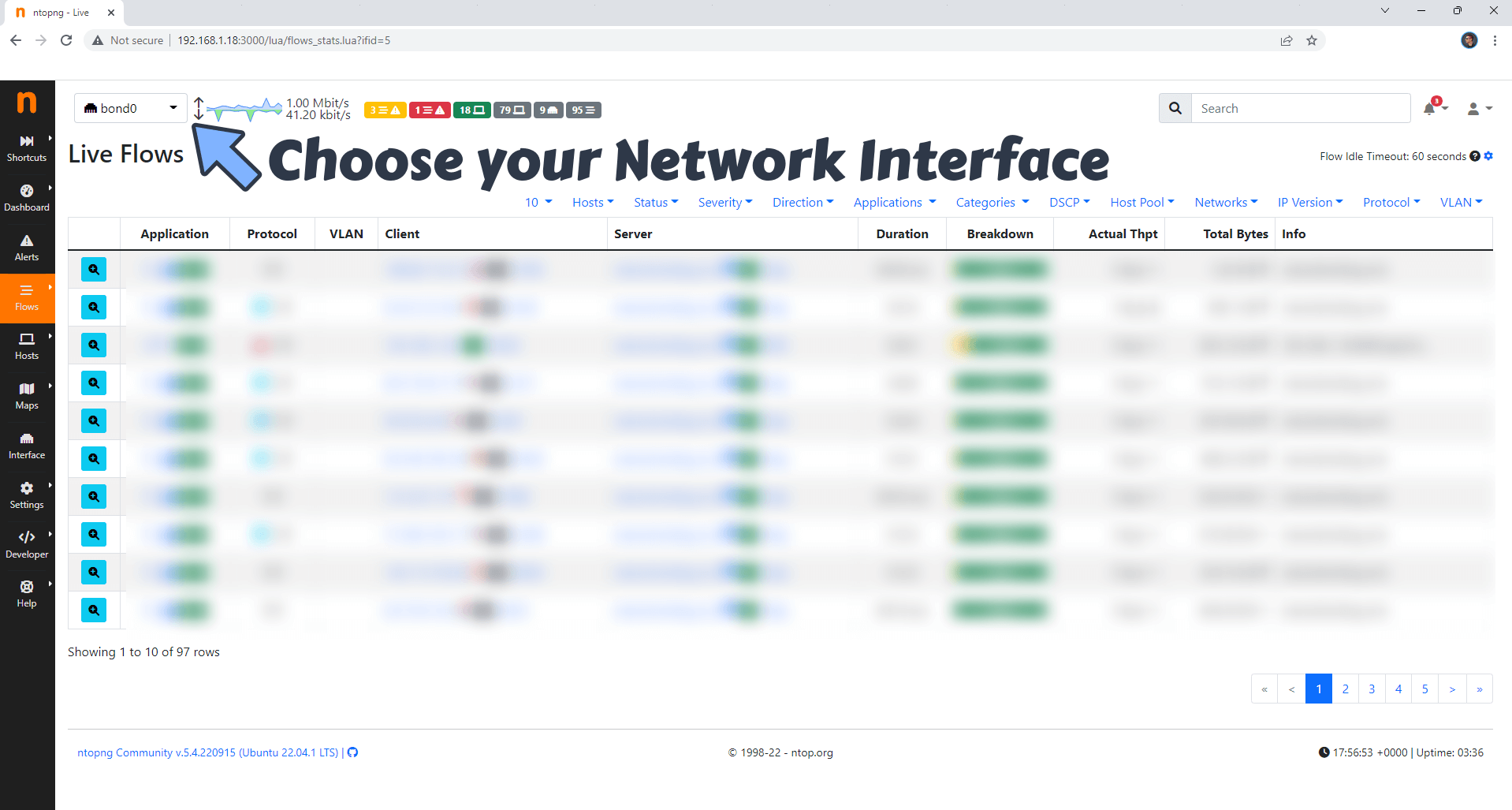 All your devices Traffic Analytics at a glance.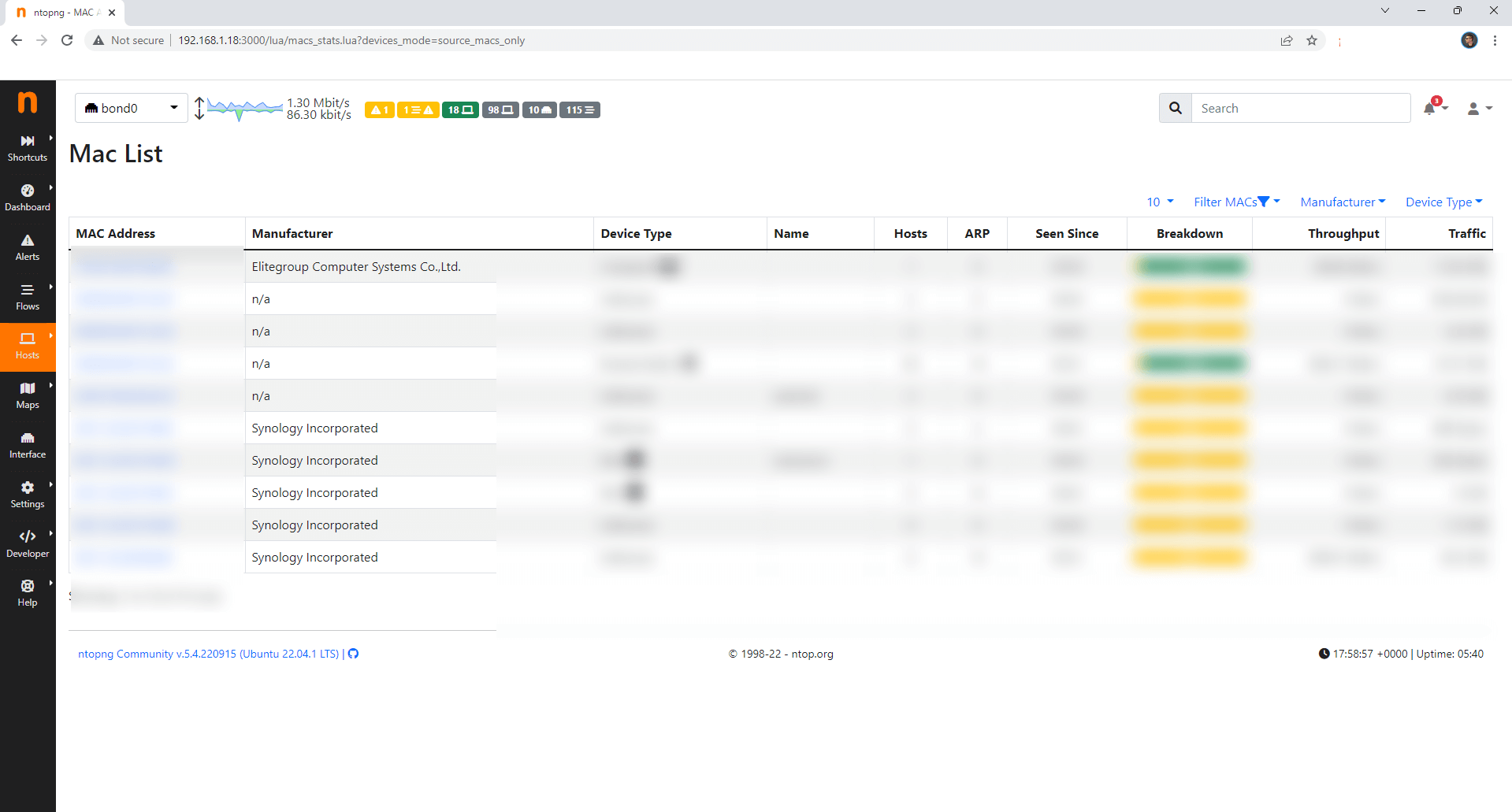 Note: If you want to run the ntopng container over HTTPS, check my guide on How to Run Docker Containers Over HTTPS.
Note: Can I run Docker on my Synology NAS? See the supported models.
Note: Find out how to update the ntopng container with the latest image.
Note: How to Free Disk Space on Your NAS if You Run Docker.
Note: How to Schedule Start & Stop For Docker Containers.
Note: How to Activate Email Notifications.
Note: How to Add Access Control Profile on Your NAS.
Note: How to Change Docker Containers Restart Policy.
Note: How to Use Docker Containers With VPN.
Note: Convert Docker Run Into Docker Compose.
Note: How to Clean Docker.
Note: How to Clean Docker Automatically.
Note: Best Practices When Using Docker and DDNS.
Note: Some Docker Containers Need WebSocket.
Note: ntop requires a license to fully work.
This post was updated on Tuesday / September 20th, 2022 at 8:20 AM