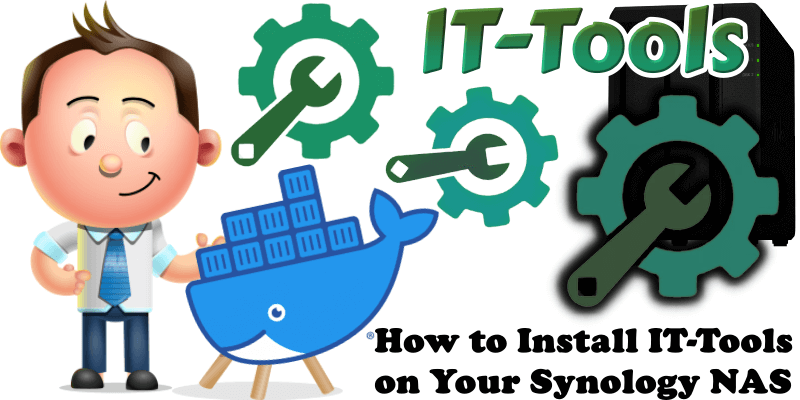 IT-Tools groups together over 50 useful tools for developers and people working in IT. The cool thing about this amazing tool is that it requires no setup, no persistent volumes, you can start to use it immediately at the speed of thought. In this step by step guide I will show you how to install IT-Tools on your Synology NAS with Docker.
Please Support My work by Making a Donation.
Install Container Manager via Synology "Package Center". If you run an older DSM version (under 7.2), search for Docker instead of Container Manager.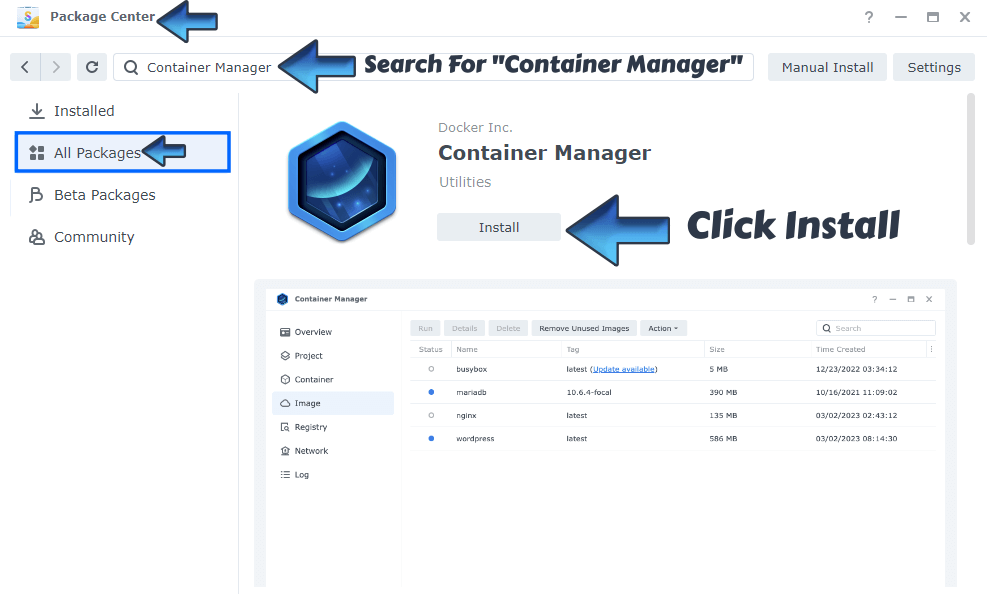 Go to Control Panel / Task Scheduler / Create / Scheduled Task / User-defined script. Follow the instructions in the image below.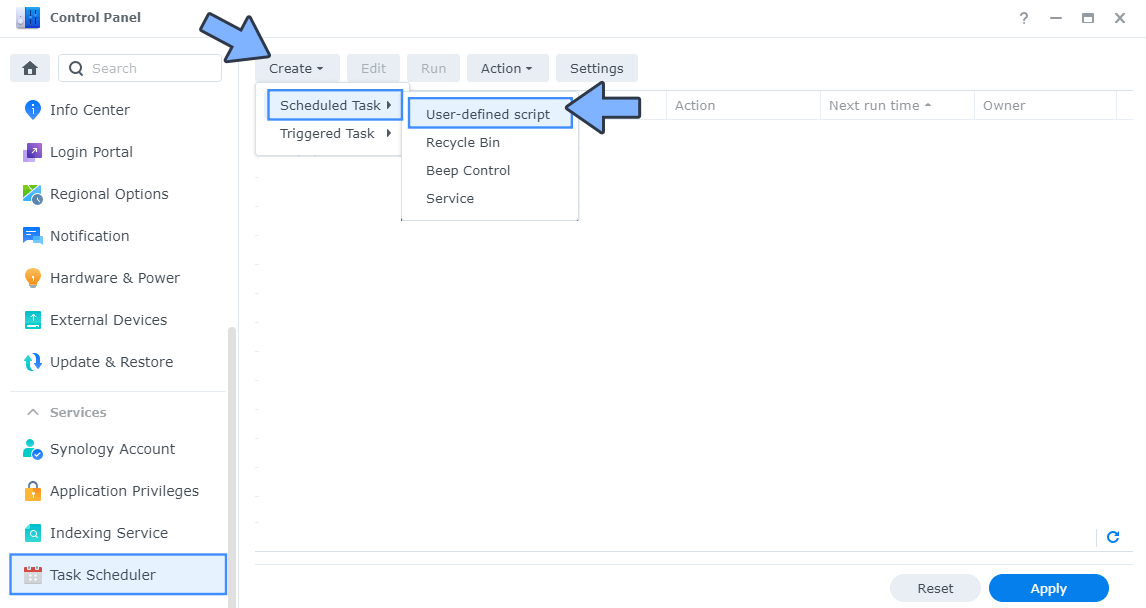 Once you click on User-defined script, a new window will open. Follow the instructions below:
General: In the Task field type in Install IT-Tools. Uncheck the "Enabled" option. Select root User.
Schedule: Select Run on the following date then select "Do not repeat".
Task Settings: Check "Send run details by email", add your email then copy paste the code below in the Run command area. After that, click OK.
docker run -d --name=IT-Tools \
-p 5545:80 \
--restart always \
corentinth/it-tools


After you click OK on STEP 4 a new warning pop up window will open. Click OK.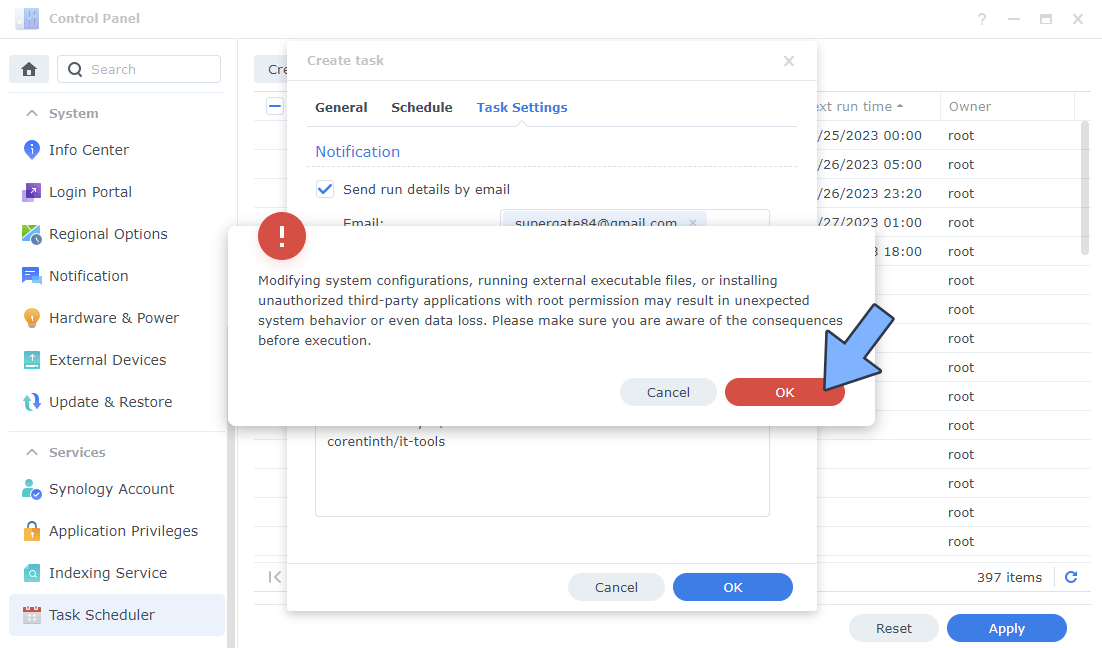 After you click OK, type in your DSM Password then click Submit. Follow the instructions in the image below.

After you click Submit on STEP 5, select your "Install IT-Tools" Task then click the "Run" tab. You will be asked to run Install IT-Tools – click OK. Follow the instructions in the image below.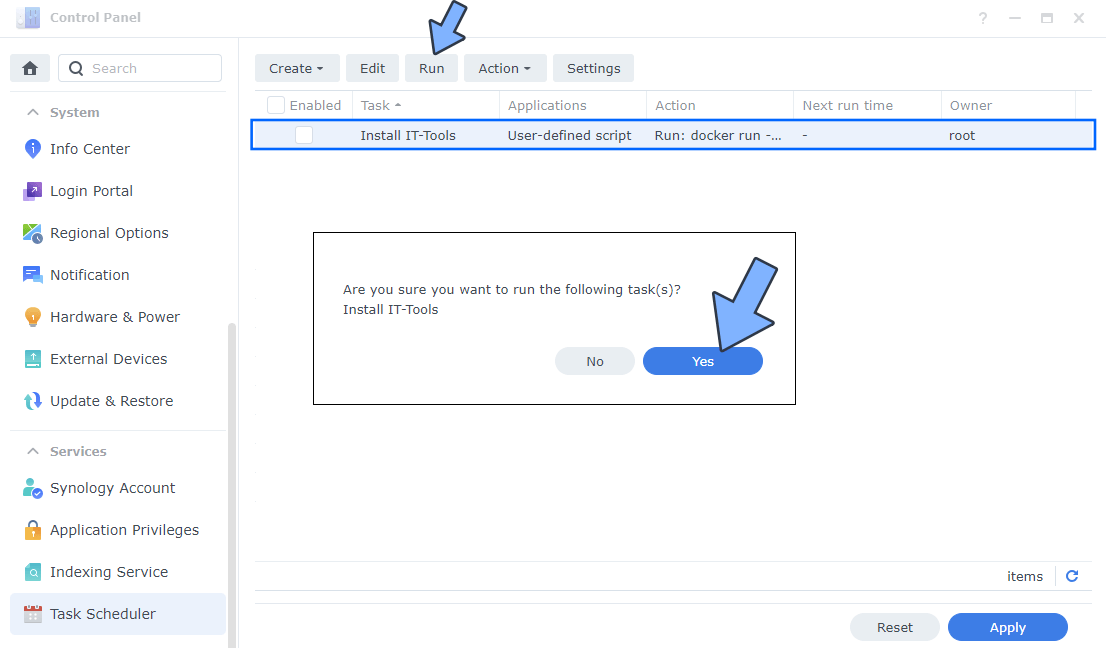 Go back to STEP 1 or you will deal with karma 🙂
The installation process can take up to a few seconds/minutes. It will depend on your Internet speed connection. Now open your browser and type in http://Synology-ip-address:5545 Choose one of the Tools you want. Follow the instructions in the image below.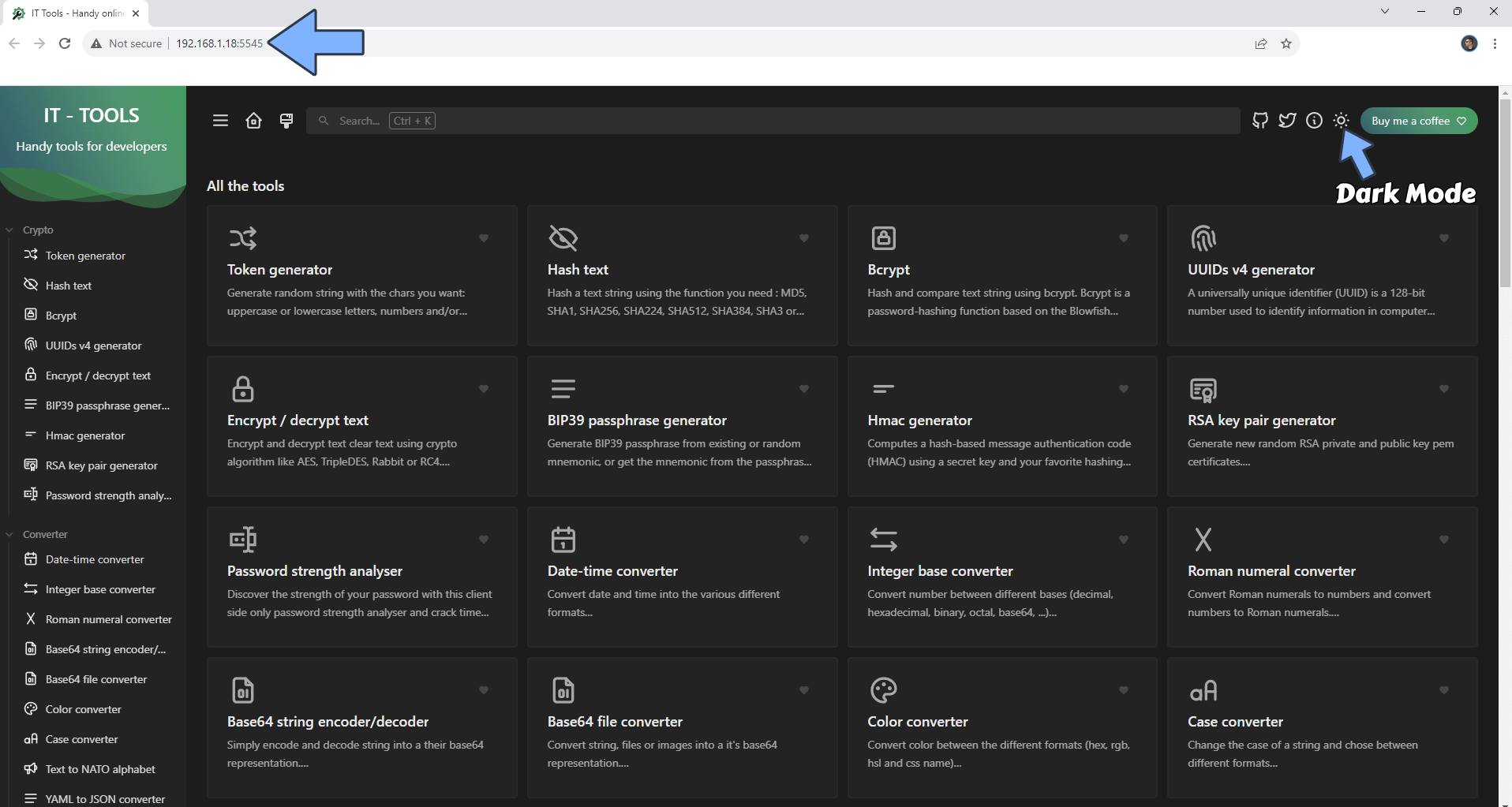 Enjoy IT-Tools!
If you encounter issues by using this container, make sure to check out the Common Docker issues article.
Note: If you want to run the IT-Tools container over HTTPS, check How to Run Docker Containers Over HTTPS. In order to make IT-Tools work via HTTPS, it's mandatory to activate WebSocket.
Note: Can I run Docker on my Synology NAS? See the supported models.
Note: Find out how to update the IT-Tools container with the latest image.
Note: How to Free Disk Space on Your NAS if You Run Docker.
Note: How to Schedule Start & Stop For Docker Containers.
Note: How to Activate Email Notifications.
Note: How to Add Access Control Profile on Your NAS.
Note: How to Change Docker Containers Restart Policy.
Note: How to Use Docker Containers With VPN.
Note: Convert Docker Run Into Docker Compose.
Note: How to Clean Docker.
Note: How to Clean Docker Automatically.
Note: Best Practices When Using Docker and DDNS.
Note: Some Docker Containers Need WebSocket.
Note: Find out the Best NAS Models For Docker.
Note: Activate Gmail SMTP For Docker Containers.
This post was updated on Monday / November 6th, 2023 at 11:54 PM