Focalboard is an open source, self-hosted alternative to Trello, Notion, and Asana. It's a project management tool that helps define, organize, track and manage work across teams, using a familiar kanban board view. In this step by step guide I will show you how to install Focalboard on your Synology NAS using Docker.
Please Support My work by Making a Donation.
Install Docker via Synology "Package Center".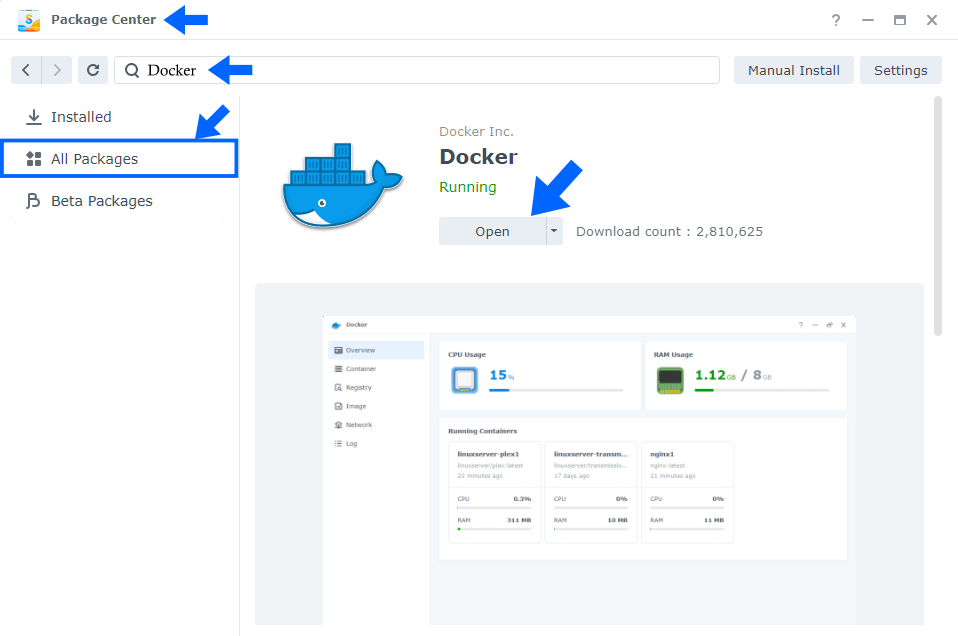 Go to Control Panel / Task Scheduler / Create / Scheduled Task / User-defined script. Follow the instructions in the images below.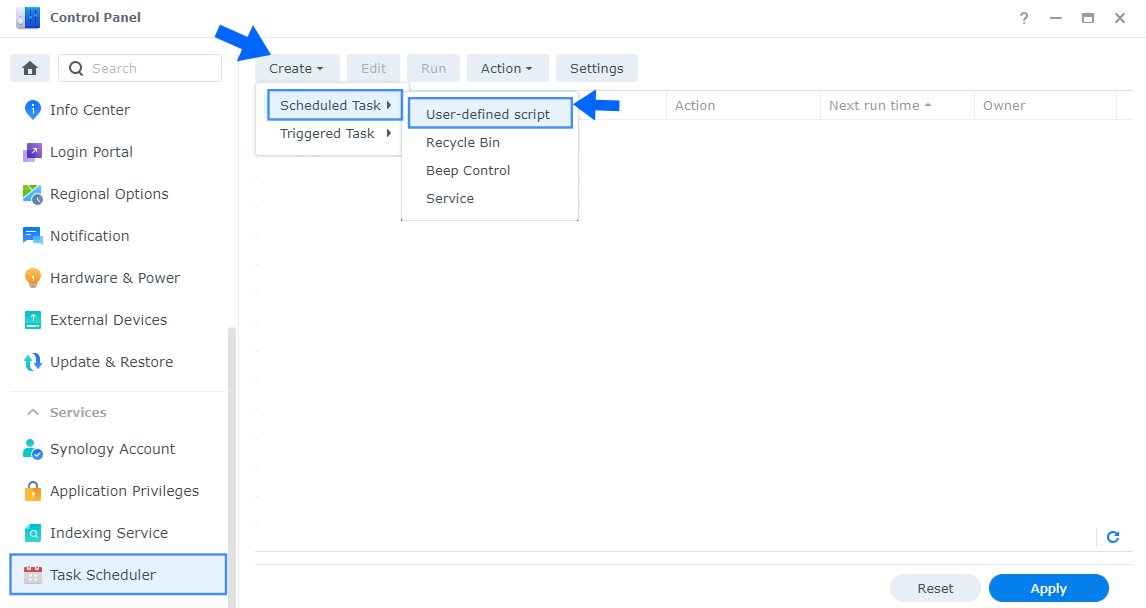 Once you click on User-defined script a new window will open. Follow the instructions below:
General: In the Task field type in Install Focalboard. Uncheck "Enabled" option. Select root User.
Schedule: Select Run on the following date then select "Do not repeat".
Task Settings: Check "Send run details by email", add your email then copy paste the code below in the Run command area. After that click OK.
docker run -d --name=focalboard \
-p 5374:8000 \
--restart always \
mattermost/focalboard

After you click OK on STEP 4 a new warning pop up window will open. Click OK.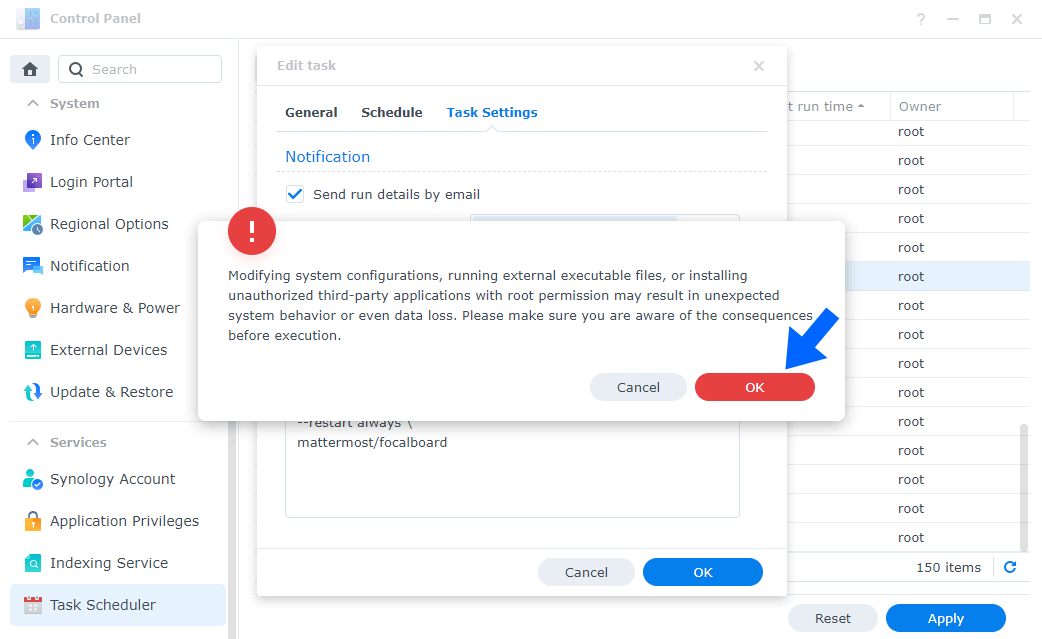 After you click OK on STEP 5, select your "Install Focalboard" Task then click the "Run" tab. You will be asked to run Install Focalboard – click Yes. Follow the instructions in the image below.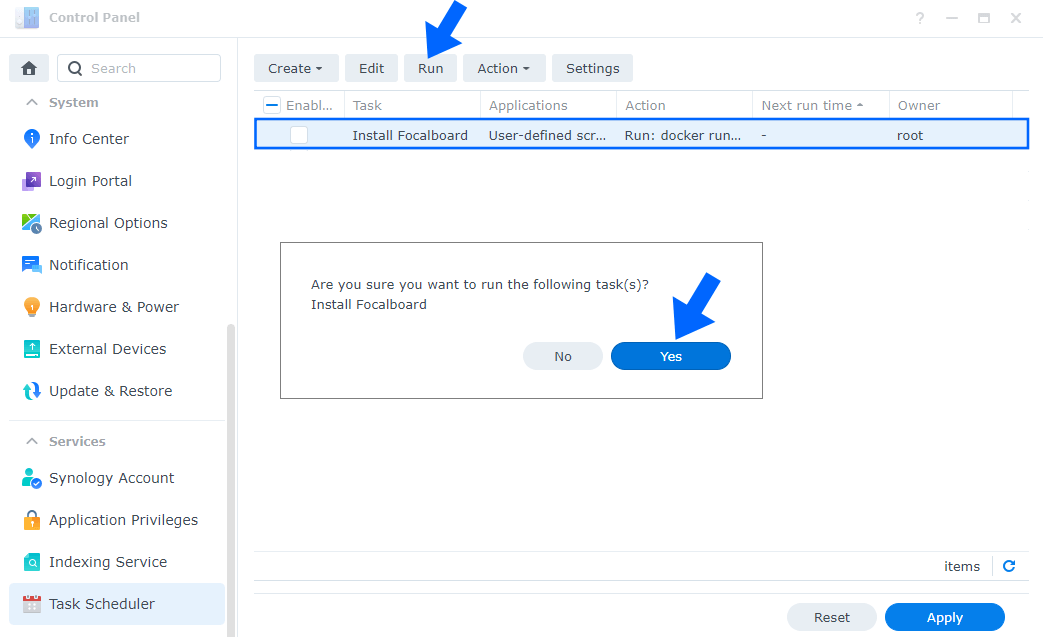 Go back to STEP 1 or you will deal with karma 🙂
The installation process can take up to a few seconds/minutes. It will depend on your Internet speed connection. Now open your browser and type in http://Synology-ip-address:5374 Click "or create an account if you don't have one". Follow the instructions in the images below.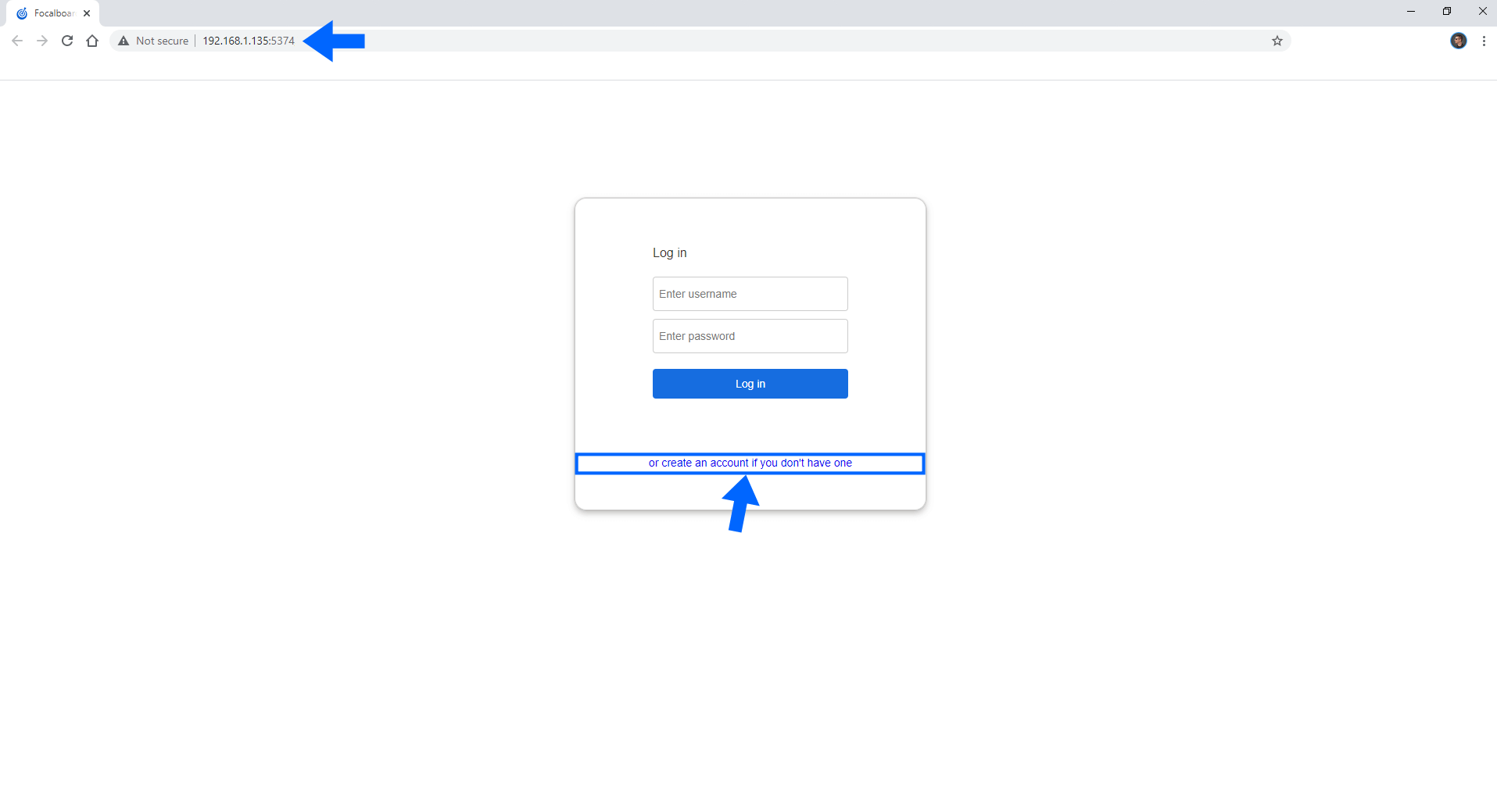 Create an account. Type in your own email, username and password then click Register. Follow the instructions in the image below.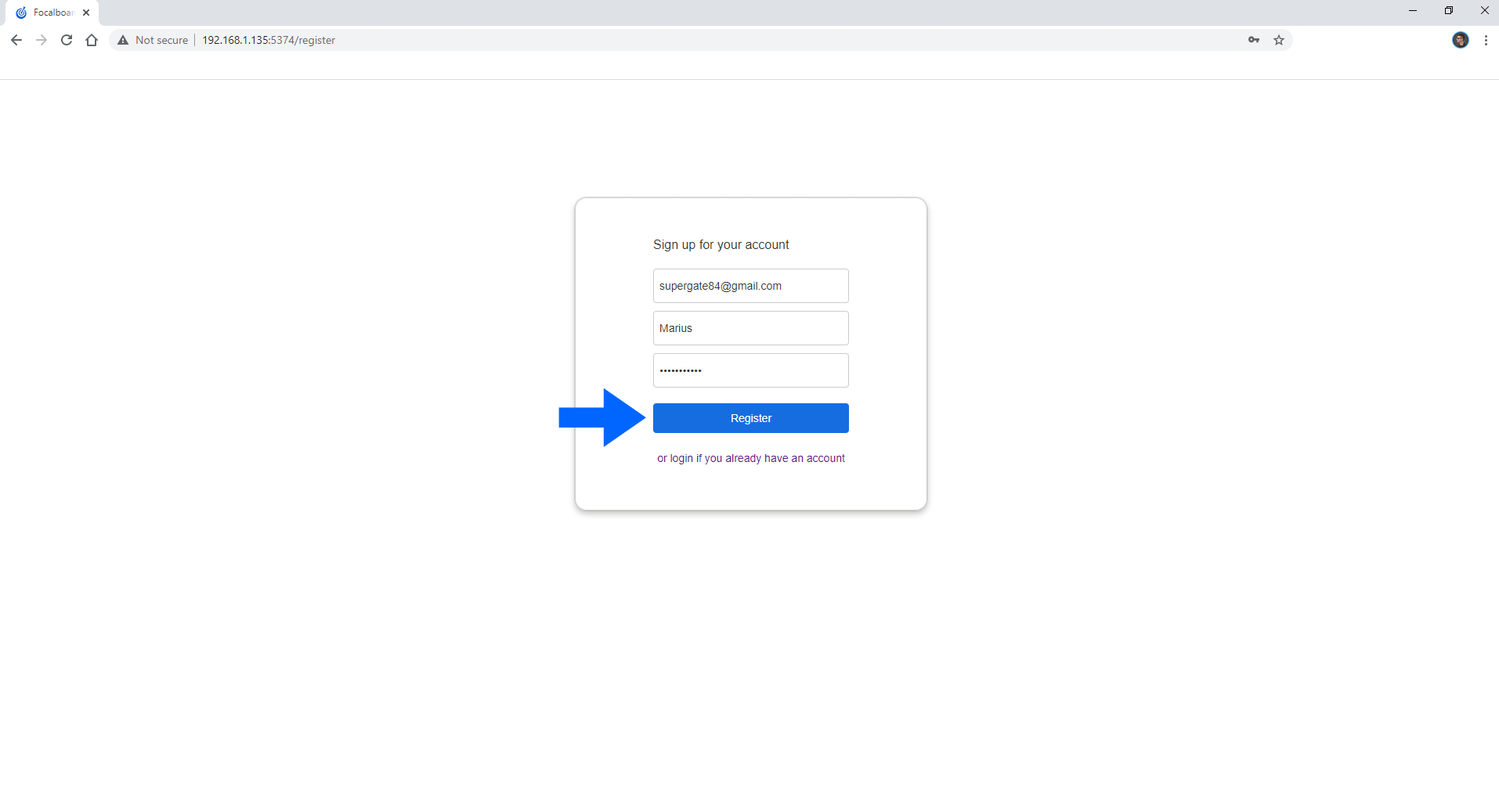 Start your first Board! On the left panel click Add Board and select a template. Follow the instructions in the image below.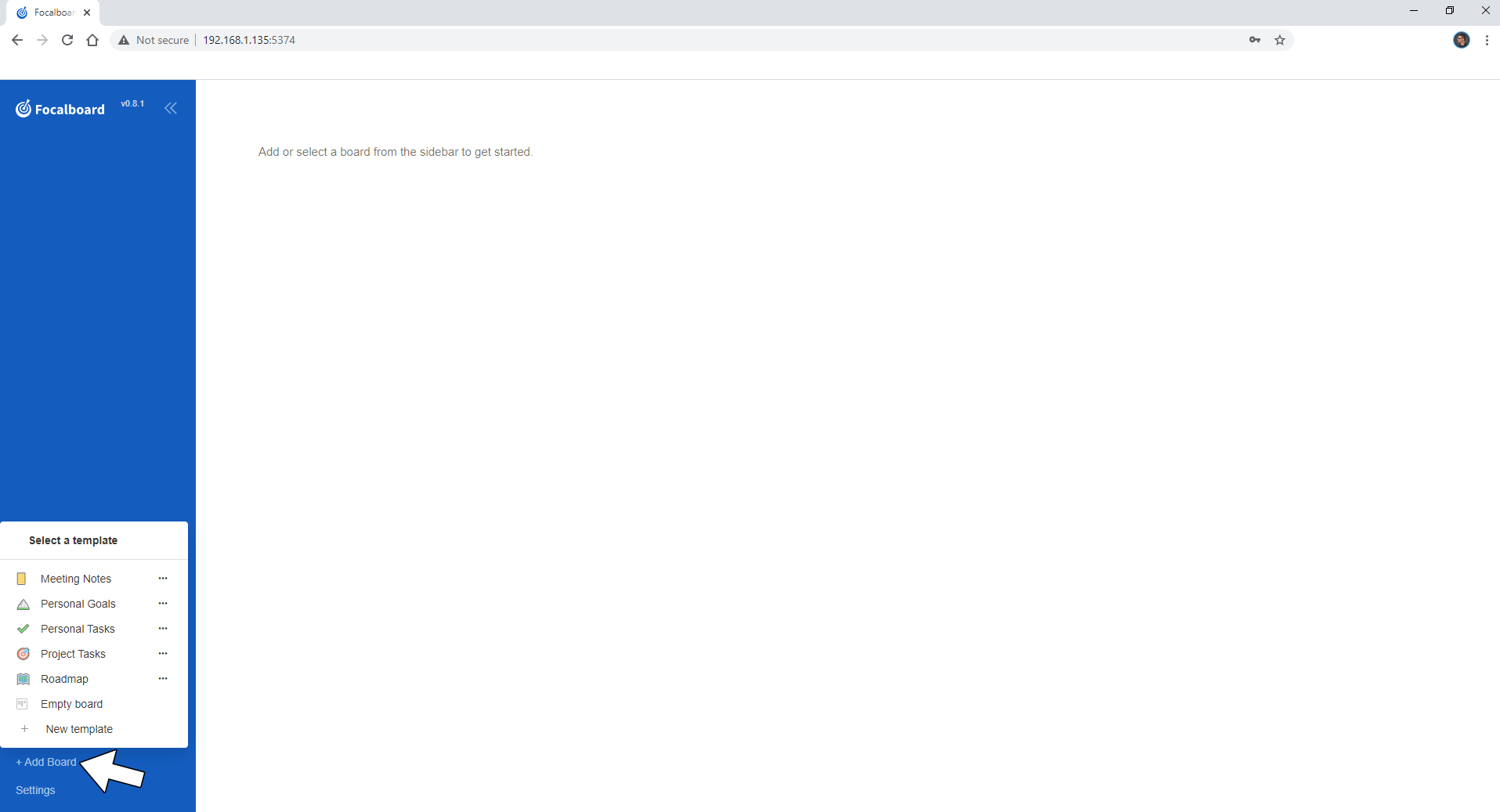 Enjoy Focalboard!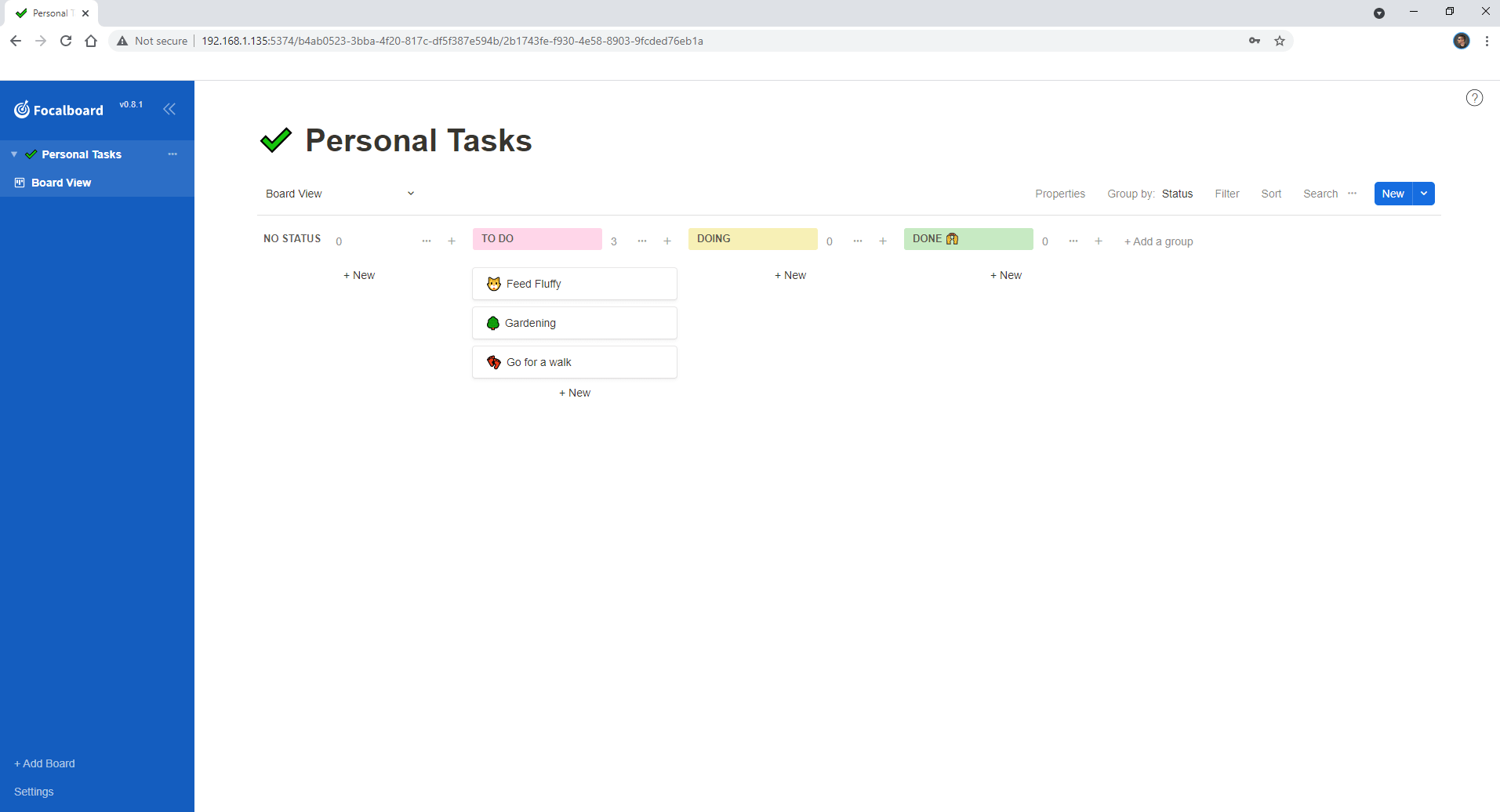 You can can set Dark theme and you can change the Focalboard language. Everything is simple and easy to follow.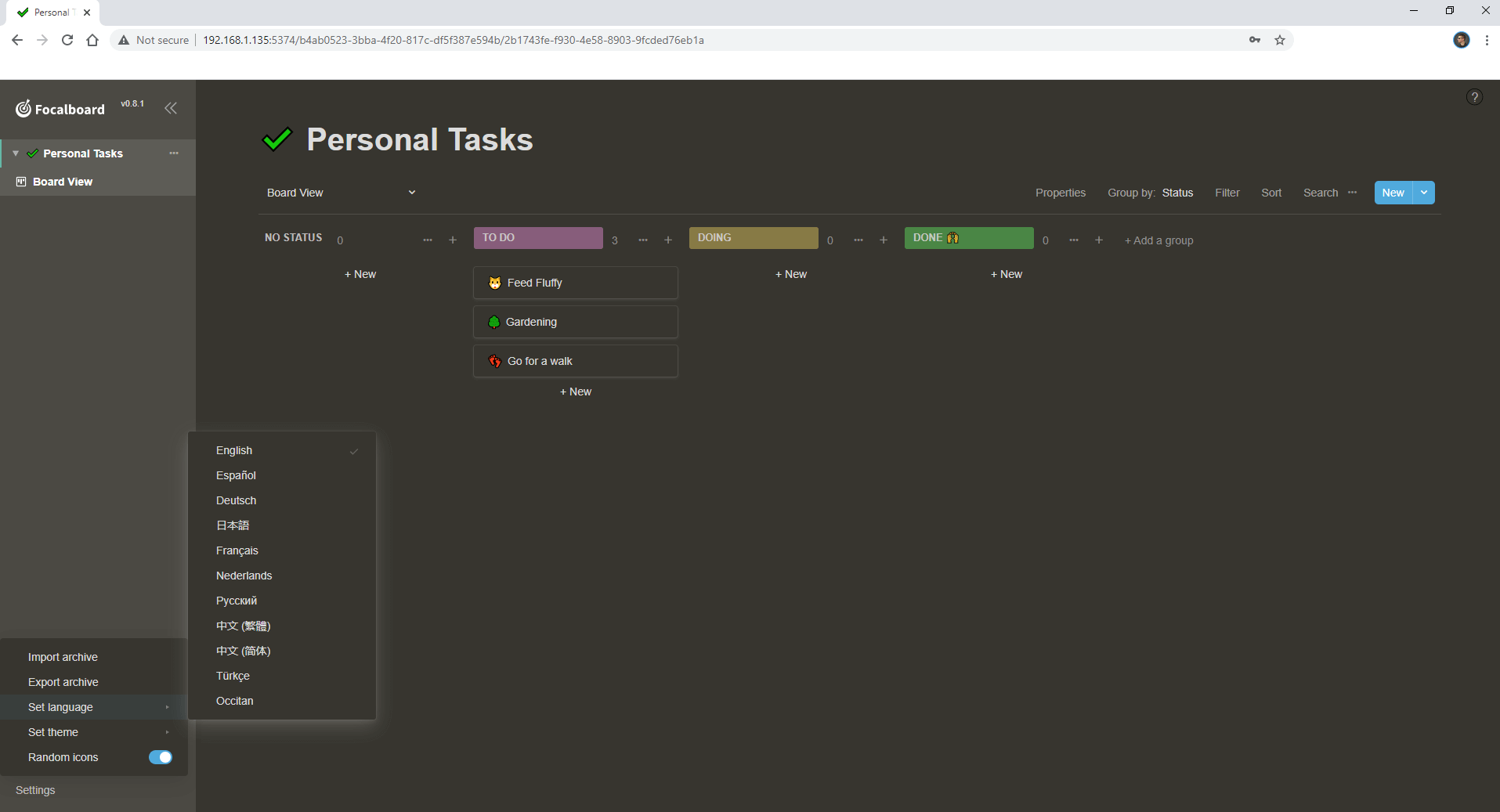 Note: If you want to run Focalboard container over an HTTPS check How to Run Docker Containers Over HTTPS.
Note: Can I run Docker on my Synology NAS? See the supported models.
Note: Find out how to update Focalboard container with the latest image.
Note: How to Free Disk Space on Your NAS if You Run Docker.
This post was updated on Thursday / August 19th, 2021 at 7:39 AM