Droppy is a self-hosted file storage server with a web interface and capabilities to edit files and view media directly in the browser. It is particularly well-suited to be run on low-end hardware computer and NAS devices. Droppy is a fast and lightweight app. You can upload and share your files with the rest of the world. In this step by step guide I will show you how to install Droppy on your Synology NAS using Docker.
Droppy Deprecation Notice: Due to the upstream project no longer being in development, the Droppy container is now deprecated. This means you can continue to install it and use it, but there will be no more updates of any kind to the software. In any case, if a developer may decide to pick up and continue the project, I will update the article accordingly.
Please Support My work by Making a Donation.
Install Docker via Synology "Package Center".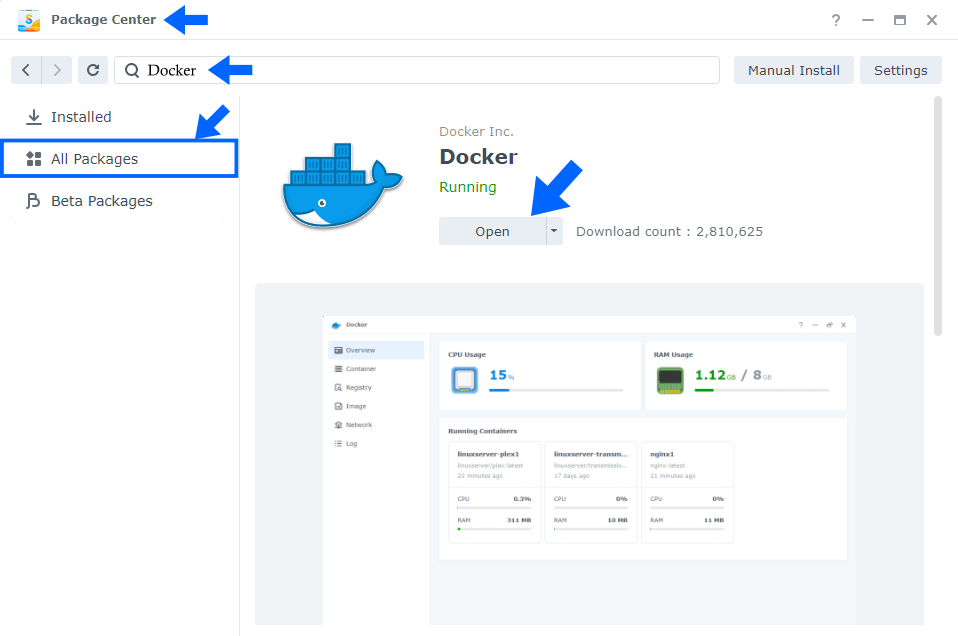 Go to File Station and open the docker folder. Inside the docker folder, create one new folder and name it droppy. Follow the instructions in the image below.
Note: Be careful to enter only lowercase, not uppercase letters.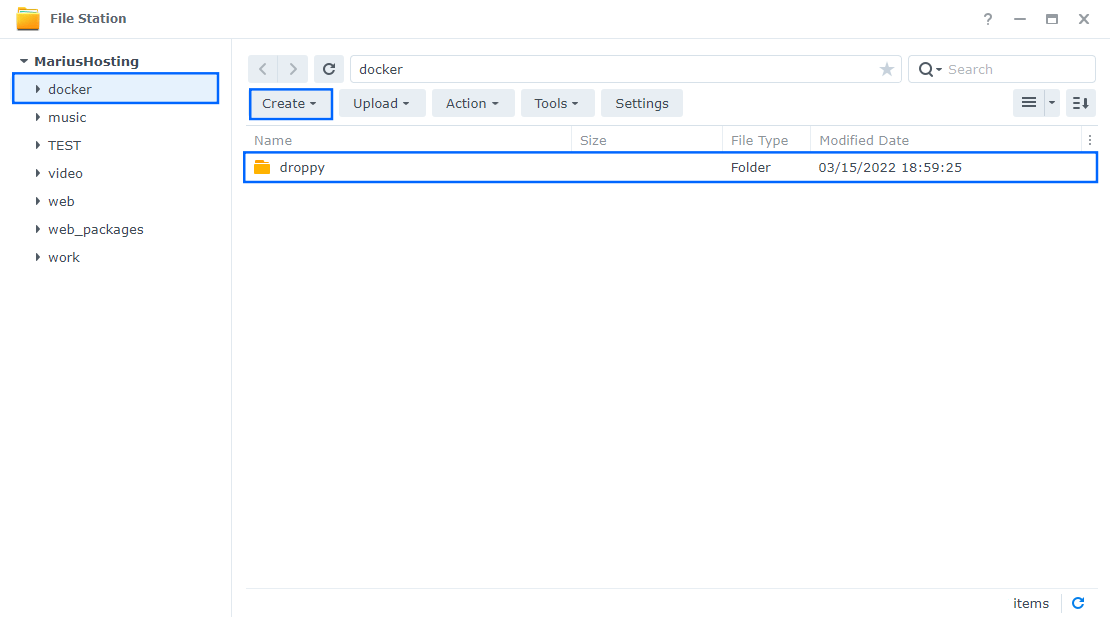 Now create two new folders inside the droppy folder that you created at STEP 3 name one "config" and the other "save". Follow the instructions in the image below.
Note: Be careful enter only lowercase, not uppercase letters.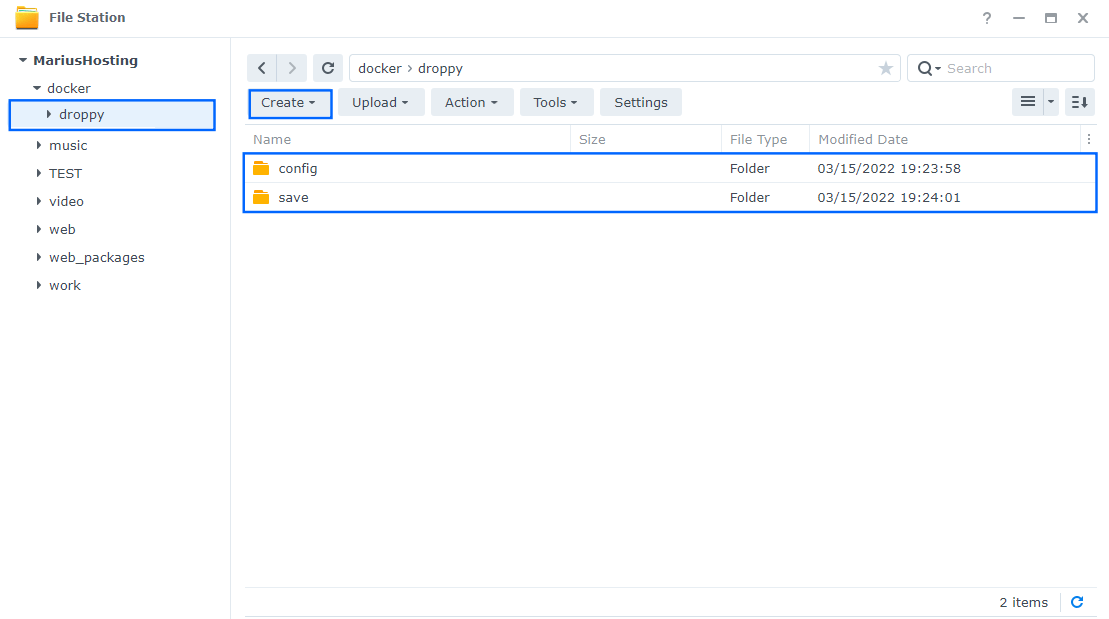 Go to Control Panel / Task Scheduler / Create / Scheduled Task / User-defined script. Follow the instructions in the image below.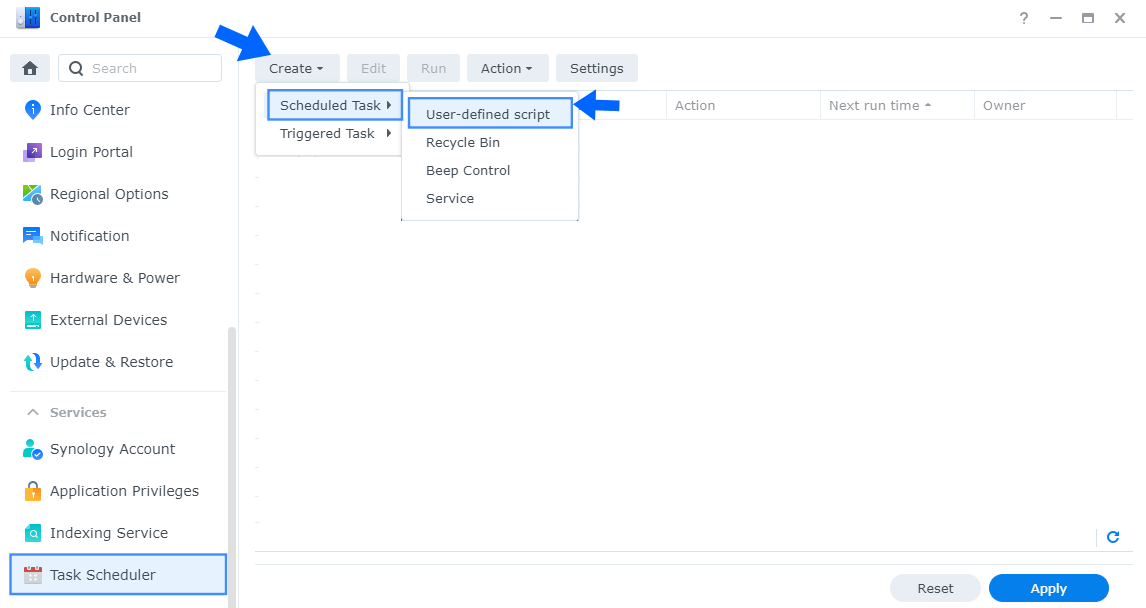 Once you click on User-defined script, a new window will open. Follow the instructions below:
General: In the Task field type in Install Droppy. Uncheck the "Enabled" option. Select root User.
Schedule: Select Run on the following date then select "Do not repeat".
Task Settings: Check "Send run details by email", add your email then copy paste the code below in the Run command area. After that, click OK.
docker run -d --name=droppy \
-p 8989:8989 \
-v /volume1/docker/droppy/config:/config \
-v /volume1/docker/droppy/save:/files \
--restart always \
silverwind/droppy

After you click OK on STEP 5 a new warning pop up window will open. Click OK.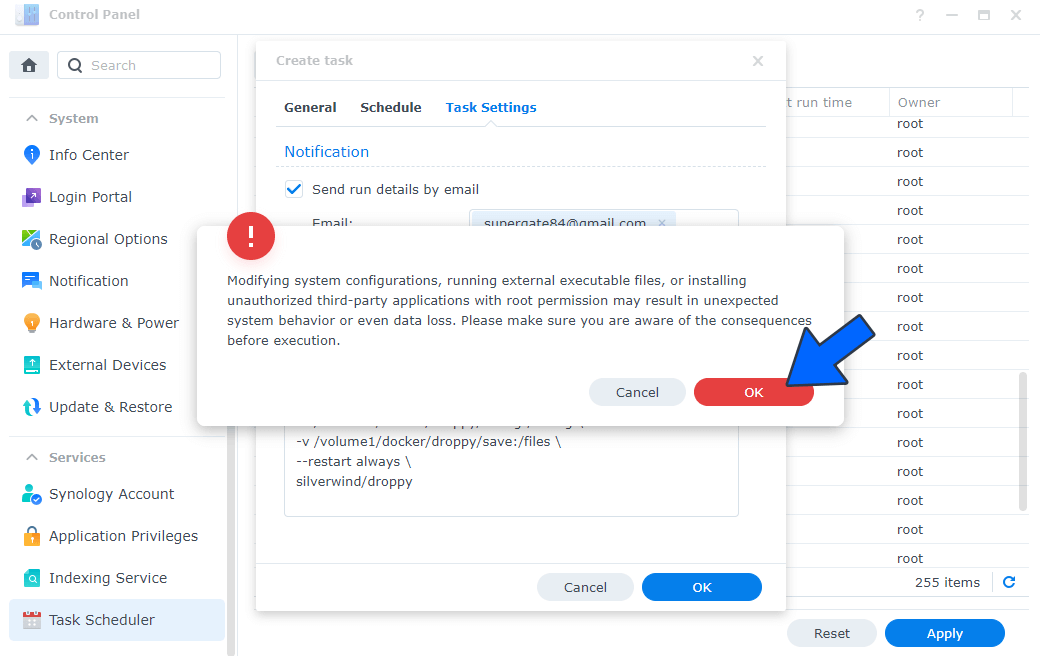 After you click OK on STEP 6, select your "Install Droppy" Task then click the "Run" tab. You will be asked to run Install Droppy – click Yes. Follow the instructions in the image below.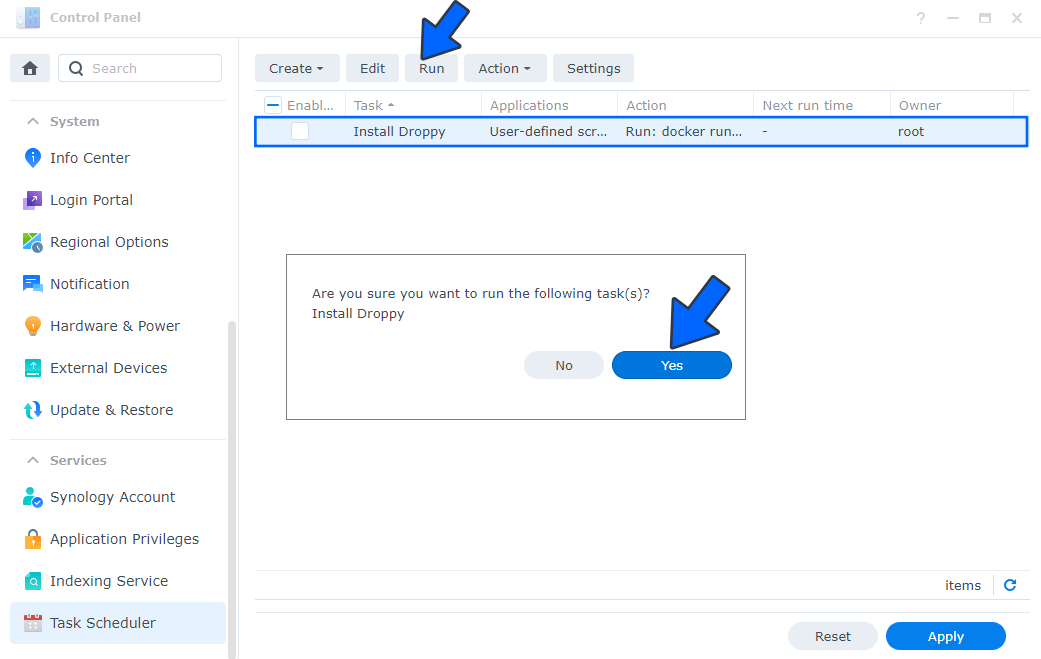 Go back to STEP 1 or you will deal with karma 🙂
Now open your browser and type in http://Synology-ip-address:8989/ Follow the instructions in the image below. Choose username and password then click Sign in.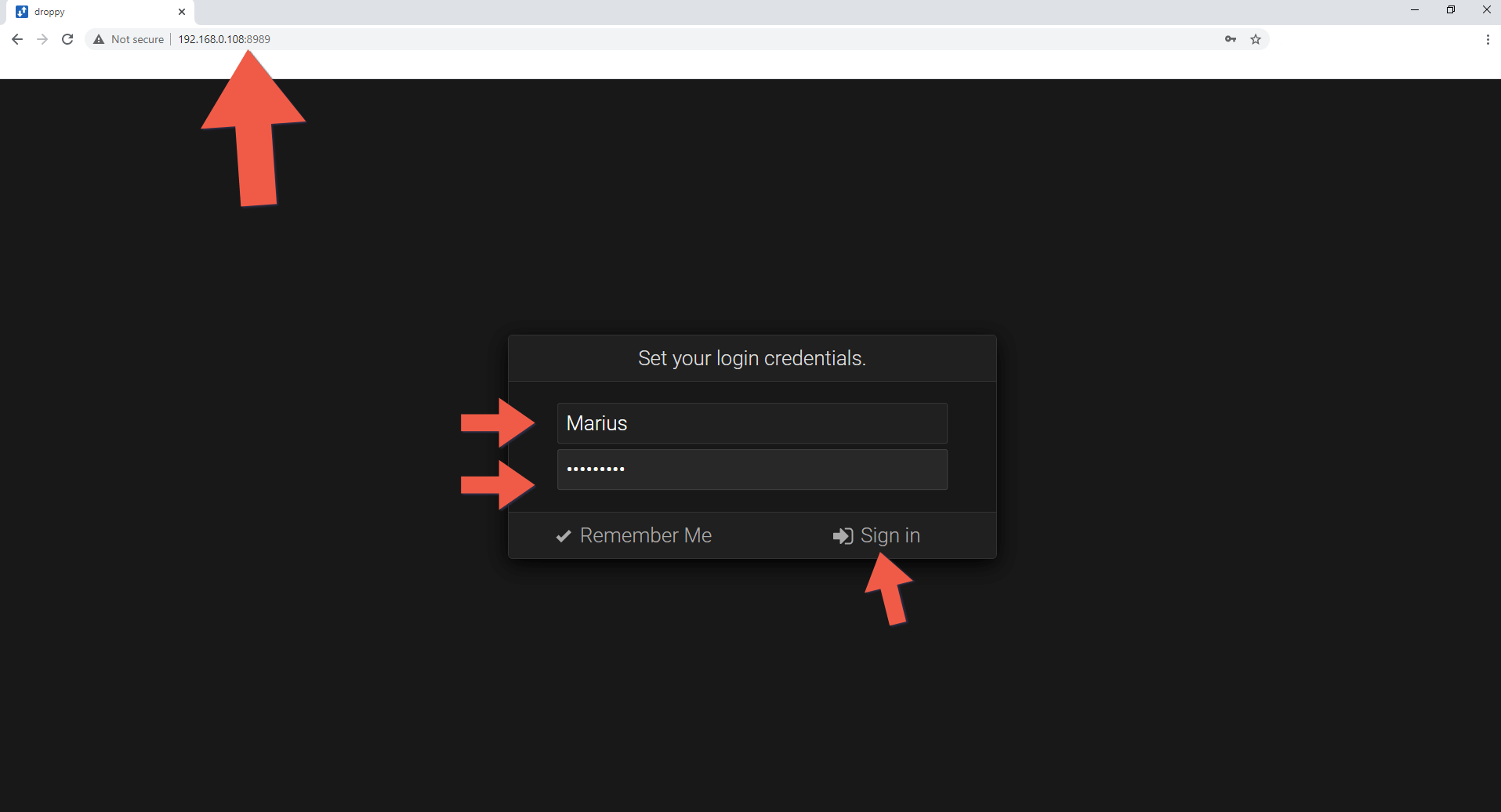 You can easily add files from your computer to your Droppy.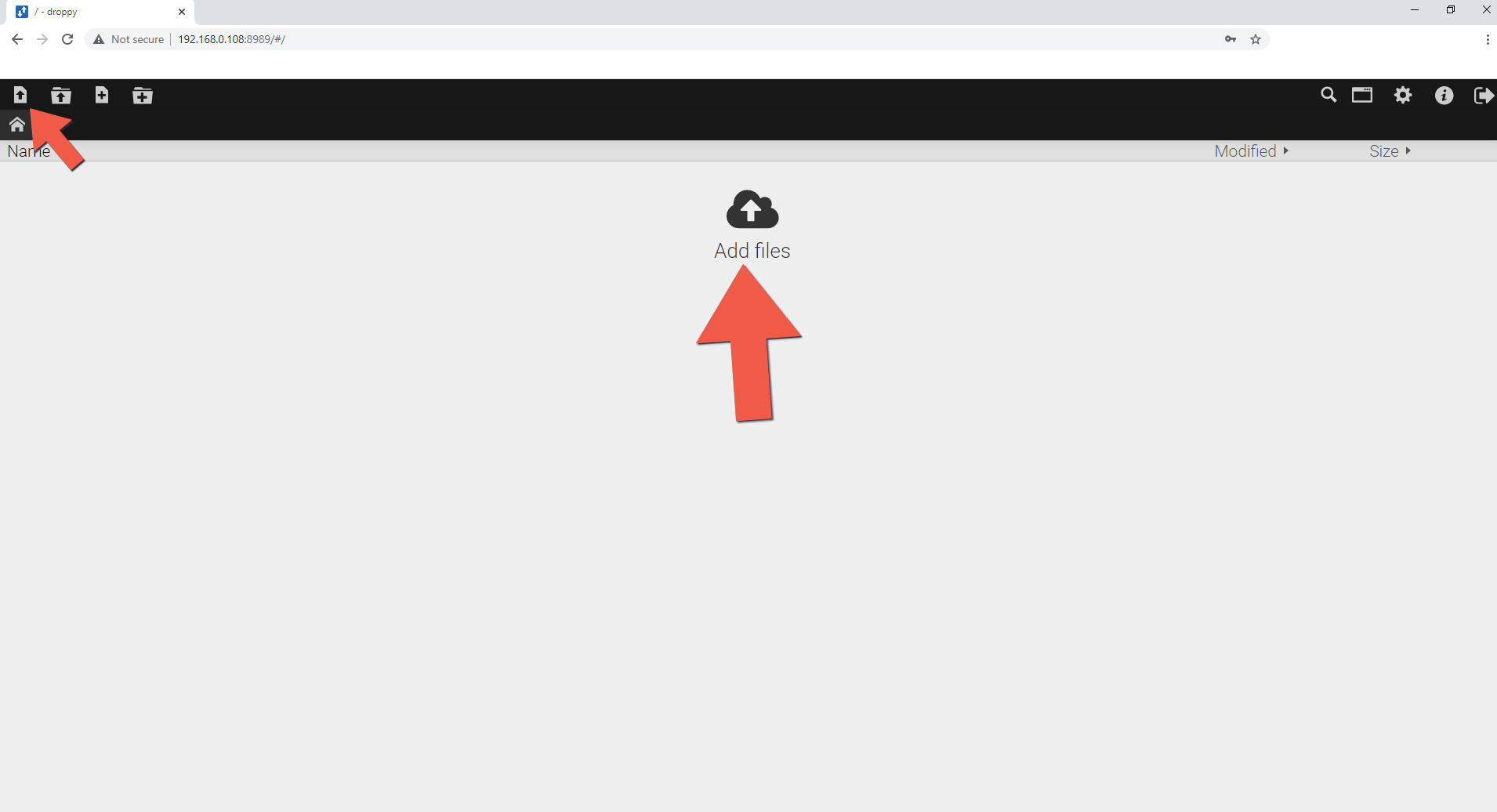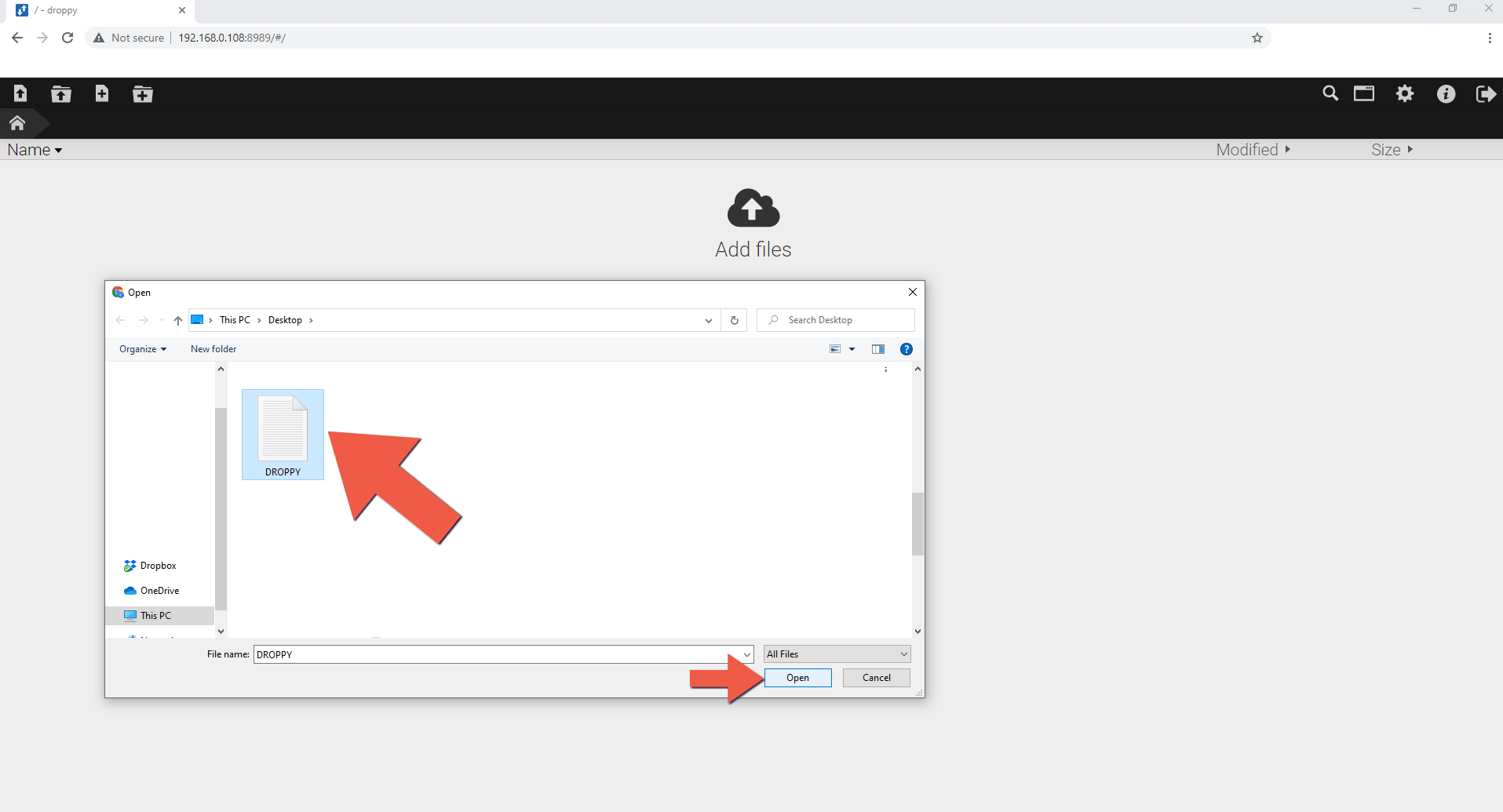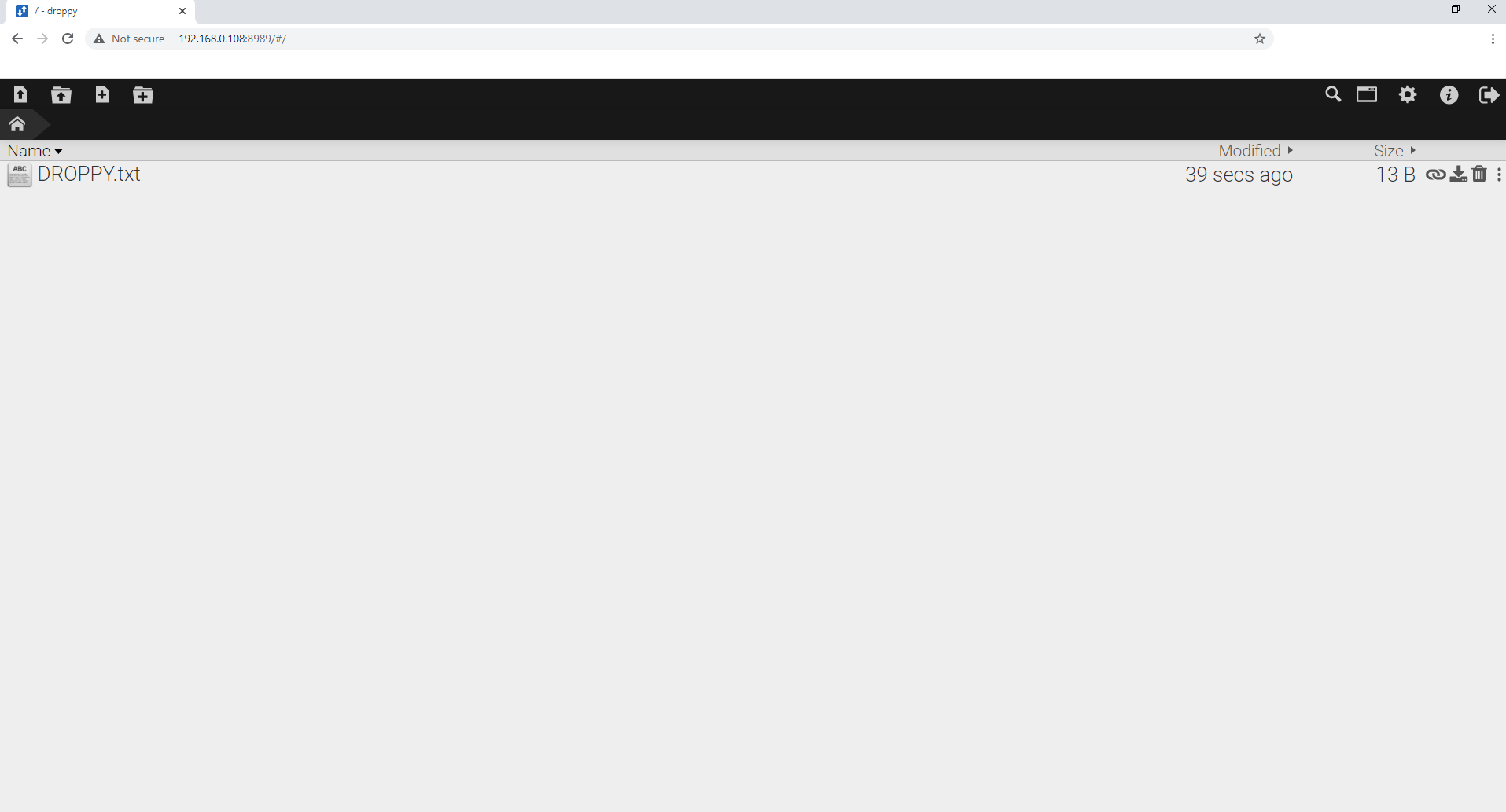 You can easily share your files.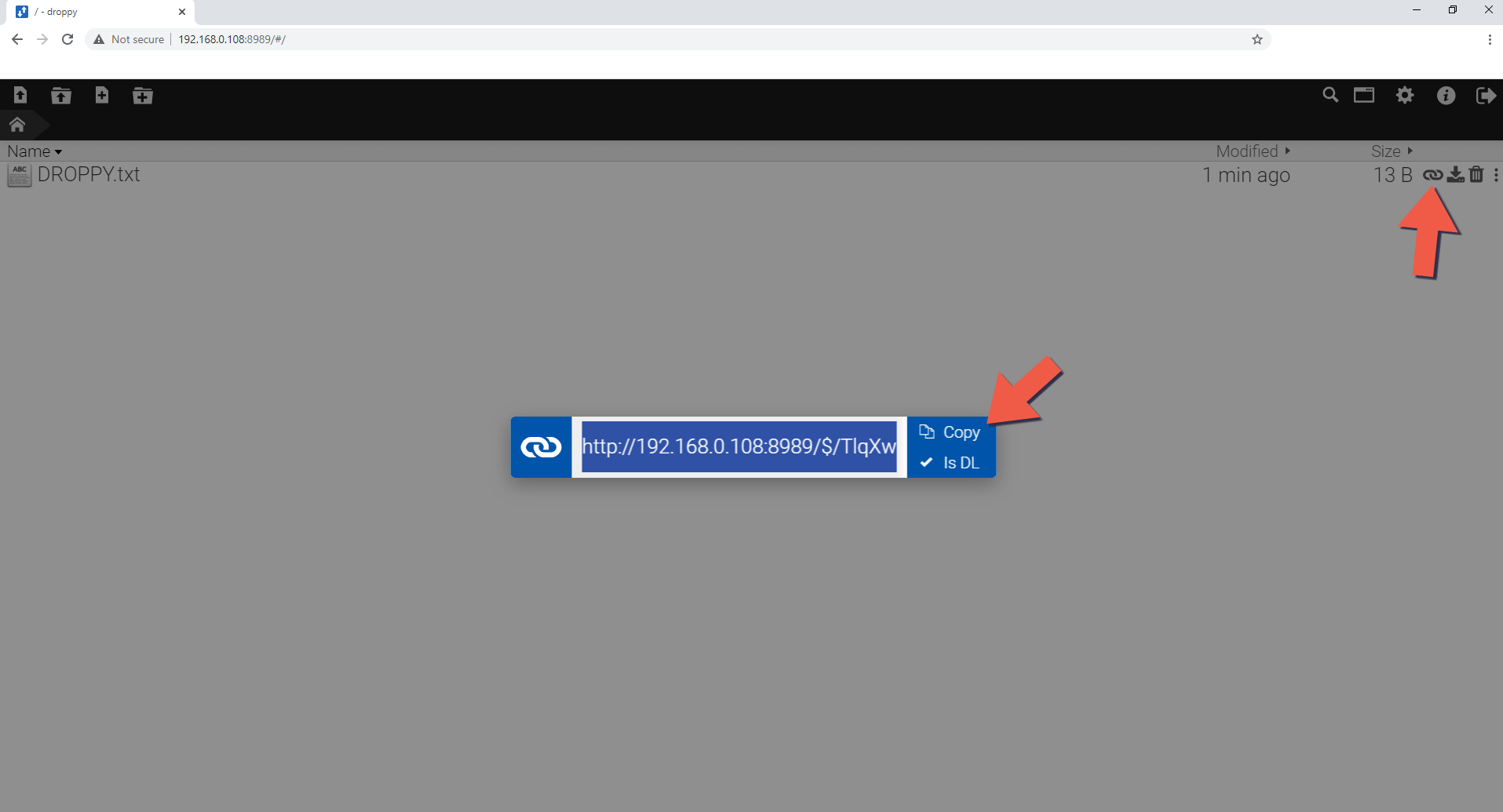 You have different settings. For example you can select a new theme for your Droppy.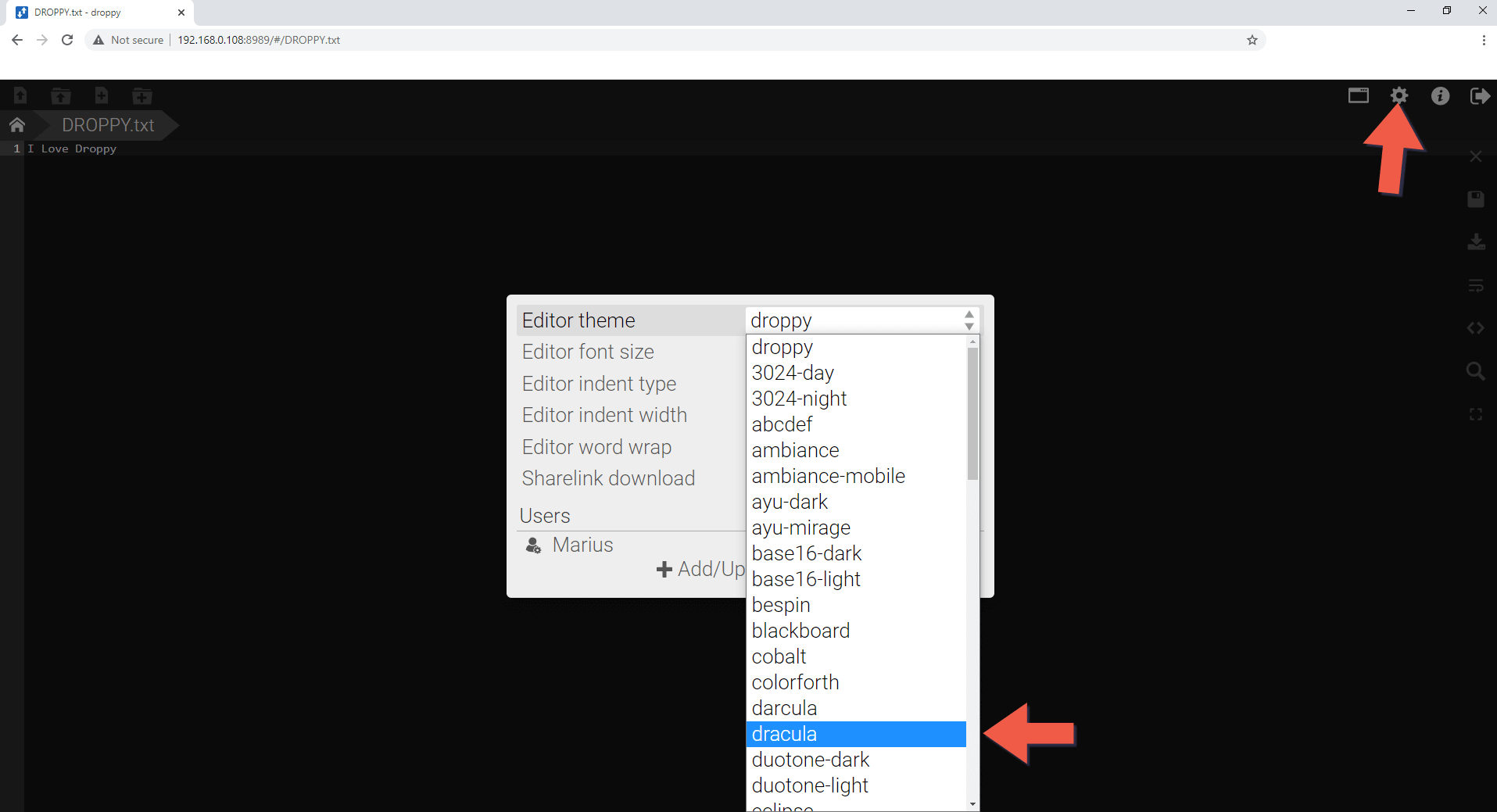 Note: If you want to run Droppy container over HTTPS check How to Run Docker Containers Over HTTPS.
Below you can find all Droppy Features.
Responsive, scalable HTML5 interface.
Real-time updates of file system changes.
Directory and Multi-File upload.
Drag-and-Drop support.
Clipboard support to create image/text files.
Side-by-Side mode.
Simple and fast Search.
Shareable public download links.
Zip download of directories.
Powerful text editor with themes and broad language support.
Image and video gallery with touch support.
Audio player with seeking support.
Fullscreen support for editor and gallery.
Supports installing to the home-screen.
Docker images available for x86-64, ARMv6, ARMv7 and ARMv8.
Note: Find out how to update Droppy container with the latest image.
Note: I recommend you use Reverse Proxy to allow Droppy to work over an HTTPS connection.
Note: Can I run Docker on my Synology NAS? See the supported models.
Note: How to Free Disk Space on Your NAS if You Run Docker.
Note: How to Schedule Start & Stop For Docker Containers.
Note: How to Activate Email Notifications.
Note: How to Add Access Control Profile on Your NAS.
Note: How to Change Docker Containers Restart Policy.
Note: How to Use Docker Containers With VPN.
Note: Convert Docker Run Into Docker Compose.
Note: How to Clean Docker.
Note: How to Clean Docker Automatically.
Note: Best Practices When Using Docker and DDNS.
Note: Some Docker Containers Need WebSocket.
This post was updated on Saturday / October 15th, 2022 at 2:31 PM