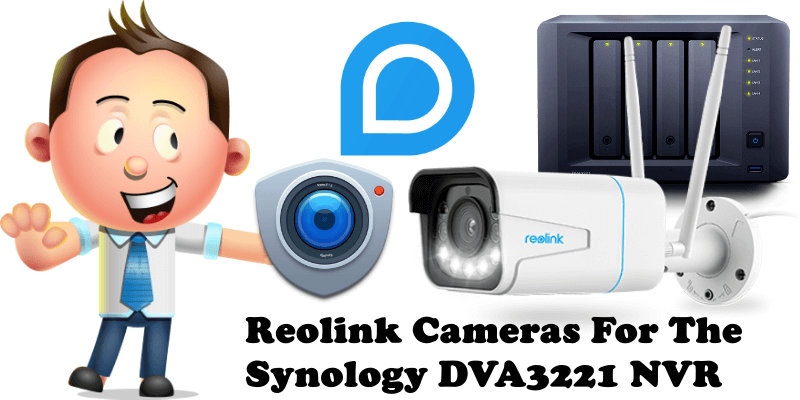 As I recently told you, the new Surveillance section has been launched on mariushosting. Today, for the first article in the series, I am talking about a brand whose surveillance cameras are fully compatible with Synology's Surveillance Station application. Reolink has developed extremely interesting security cameras, one of which is the RLC-511WA which I will be using in my upcoming Surveillance guides. The RLC-511WA Reolink model comes with a 5 megapixel sensor. I decided to use the 511WA camera model instead of the 511 version because the 511 was PoE (Power over Ethernet) and the POE switch is very expensive for me. In a nutshell, the Reolink RLC-511WA is an outdoor WiFi camera that was built as an alternative to the RLC-511 that uses PoE power.
Package Contents
In the RLC-511WA package you will find everything you need which is the video camera, a 1-meter LAN ethernet cable, screws to fix the camera on a wall, a power supply, a 5-meter power extension cord, two Wi-Fi antennas to be attached to the camera, and a waterproof lid.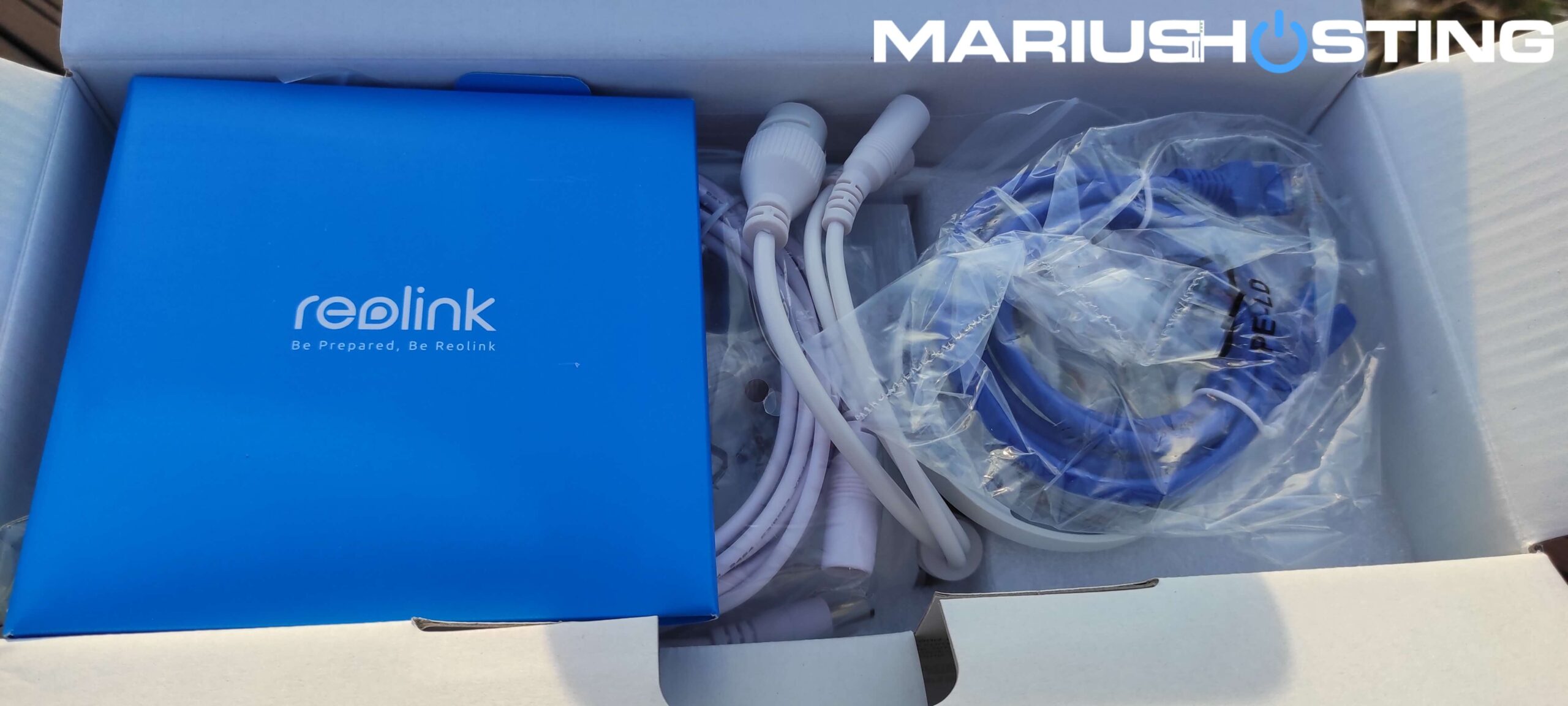 Everything at a glance
All individually packaged, with utmost attention to detail. There is also an instructions booklet with sticks inside.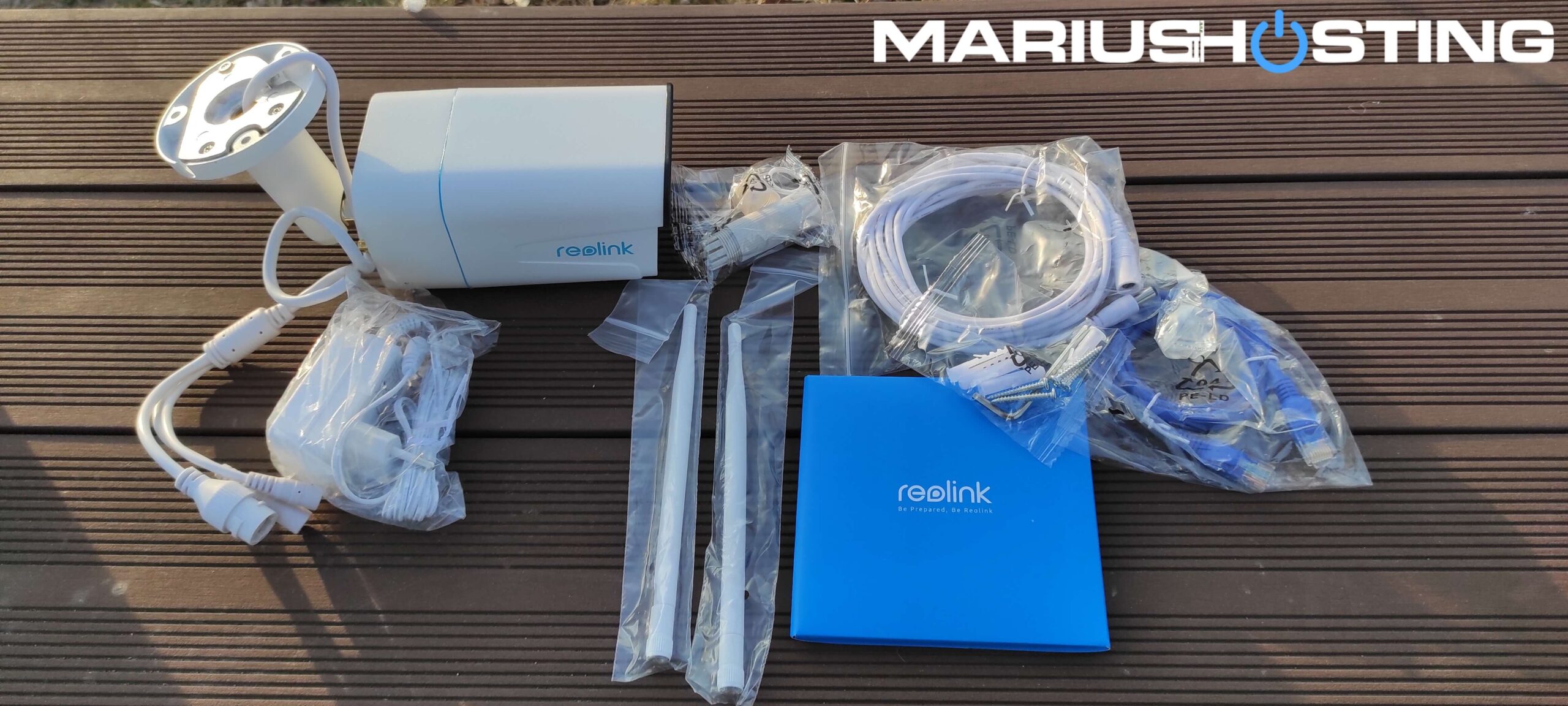 Durable materials and IP66
The RLC-511WA has a rectangular shape and quality durable aluminum metal with a white paint that increases its resistance to corrosion. The metal case is IP66 rated, which means that the camera is protected from the ingress of dust and will survive strong jets of water.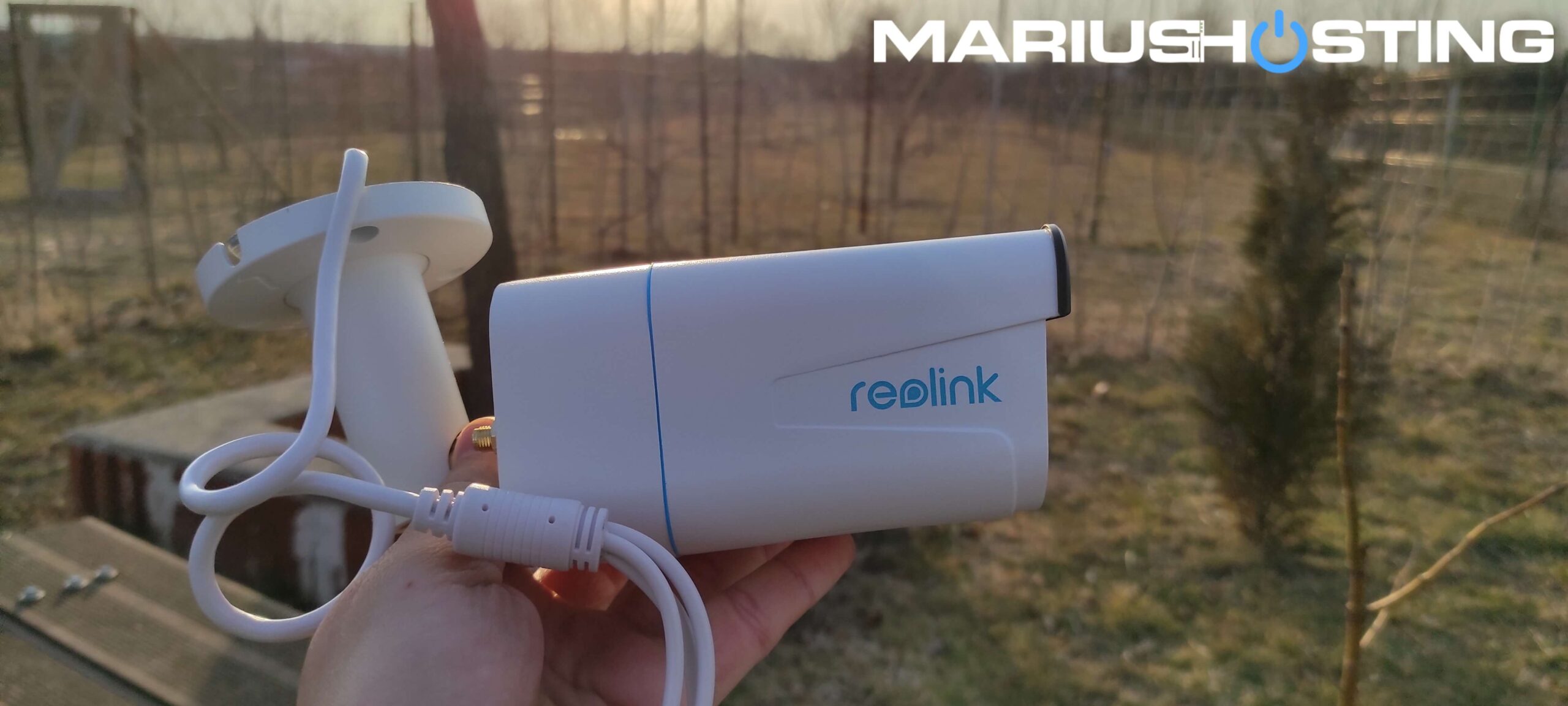 Logo
A very elegant Reolink side logo on the right and left.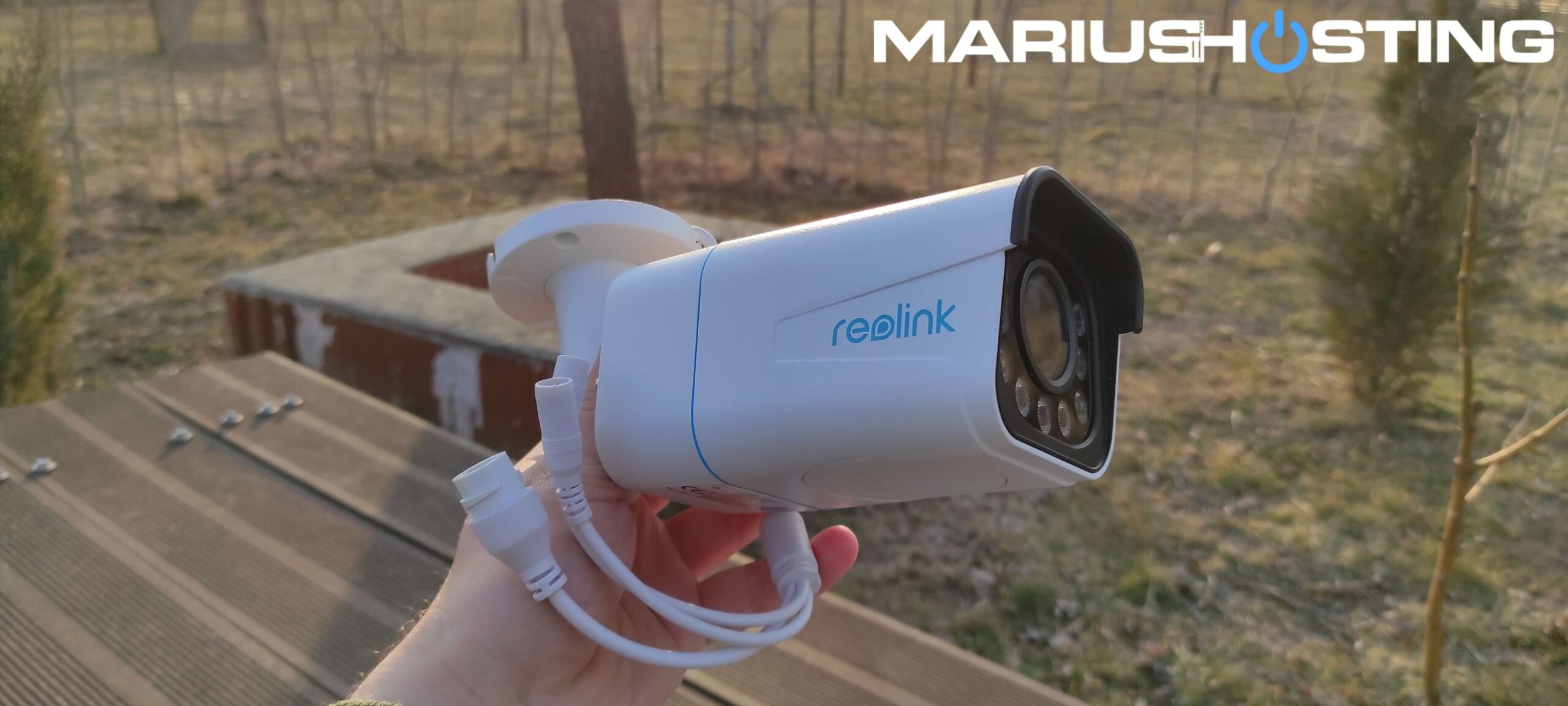 3 Wires
Power, Network, Reset button.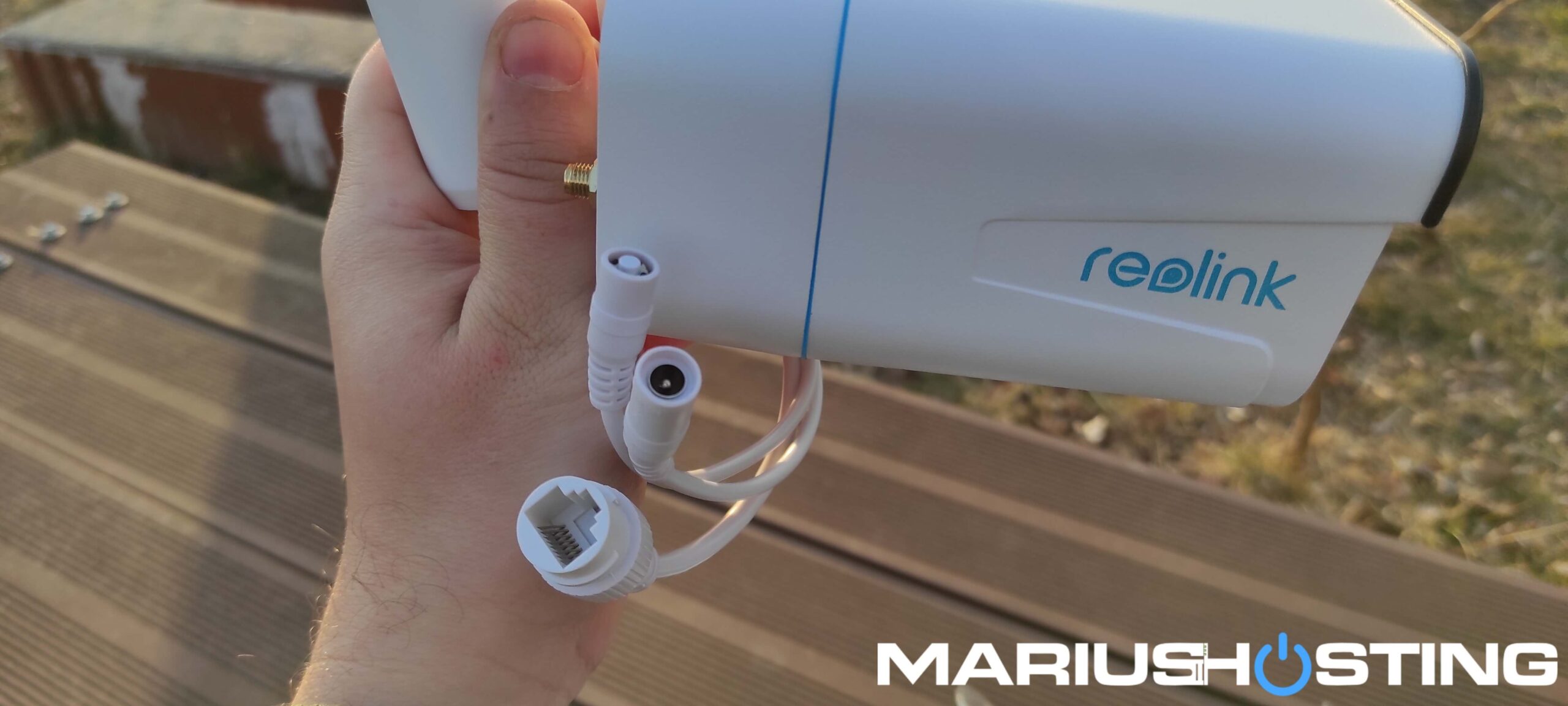 Hight Definition Lens
5 Spotlights that automatically activate at night when movement is detected, 4 Infrared LEDs to maintain the night watch.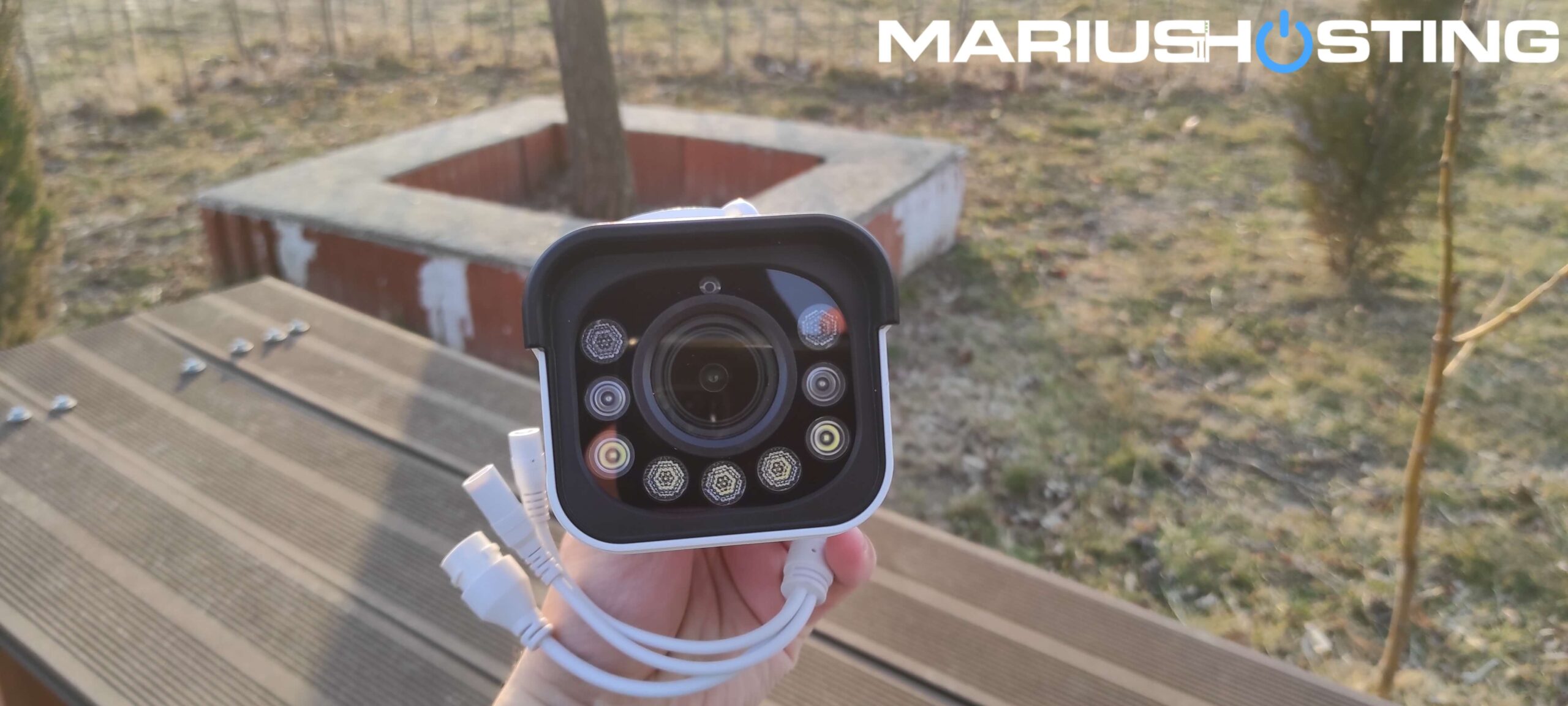 Night Vision
An excellent image quality at night.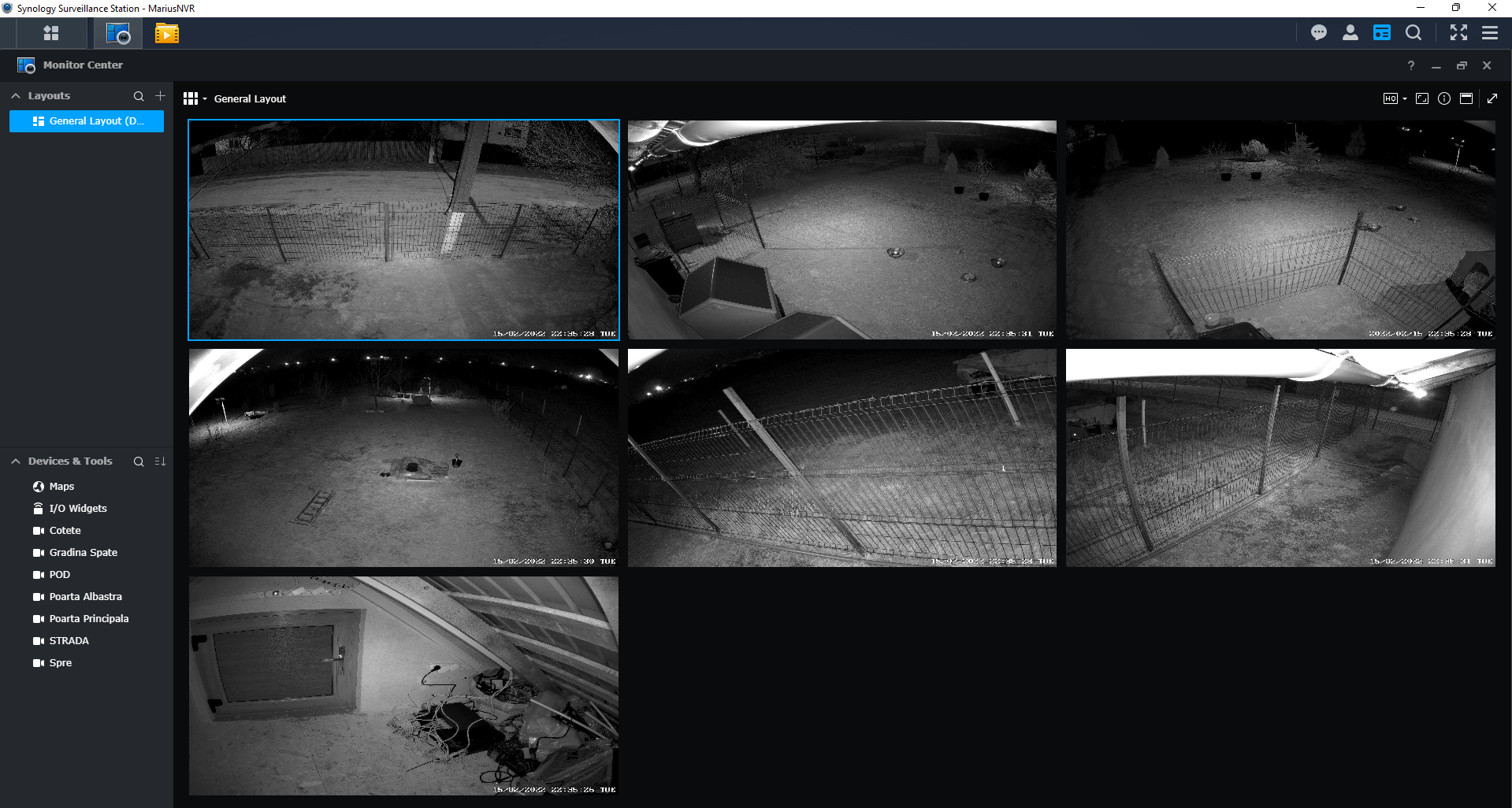 Small Size Camera
Small size and maximum effectiveness. Some people say the RLC-511WA is a large camera; I find it small and well proportioned overall. The 5MP sensor pushes the quality of your recordings to a professional level.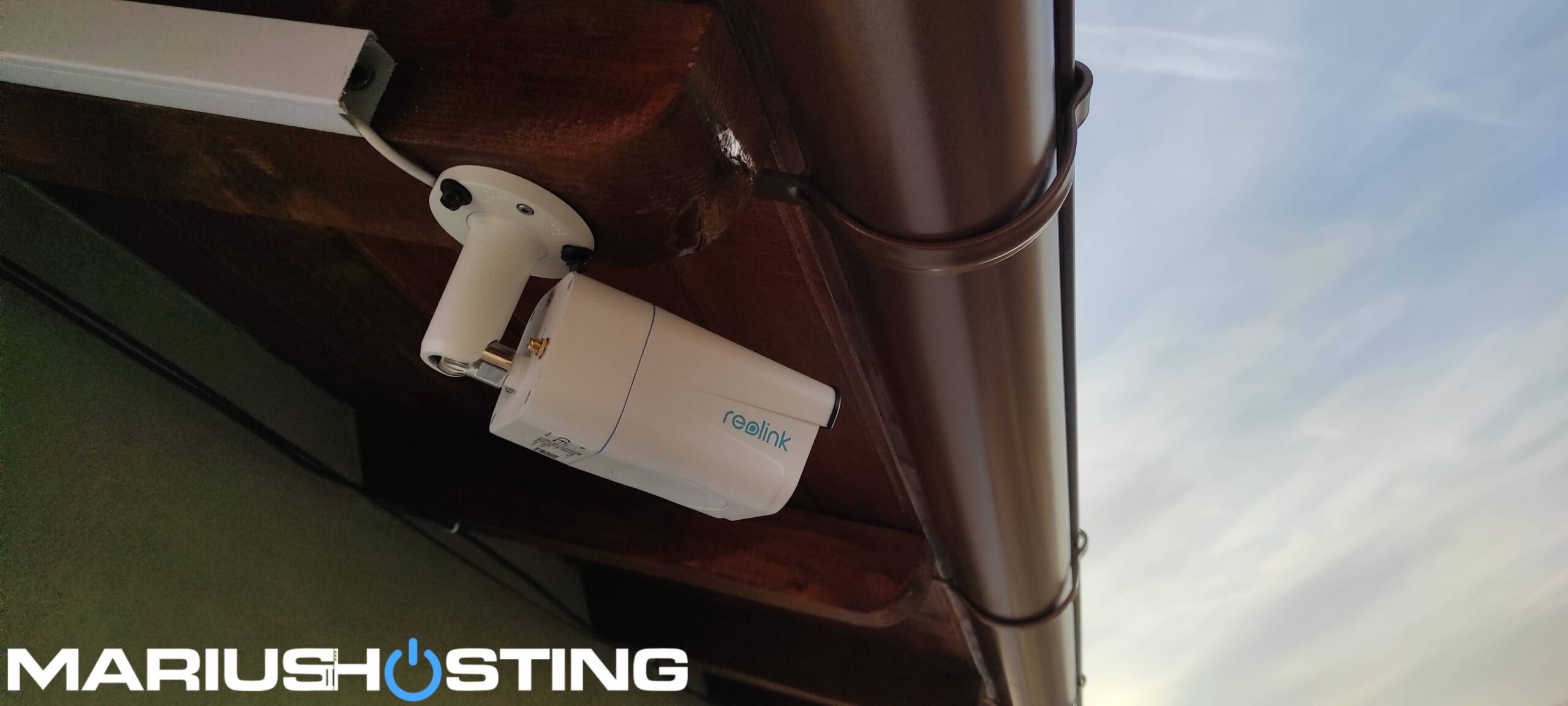 Wood or concrete
Installation is easy even in the most unlikely places and onto the most unlikely surfaces. The RLC-511WA can be installed on both a wooden surface and a concrete surface. I used special screws for wood to keep it well fixed.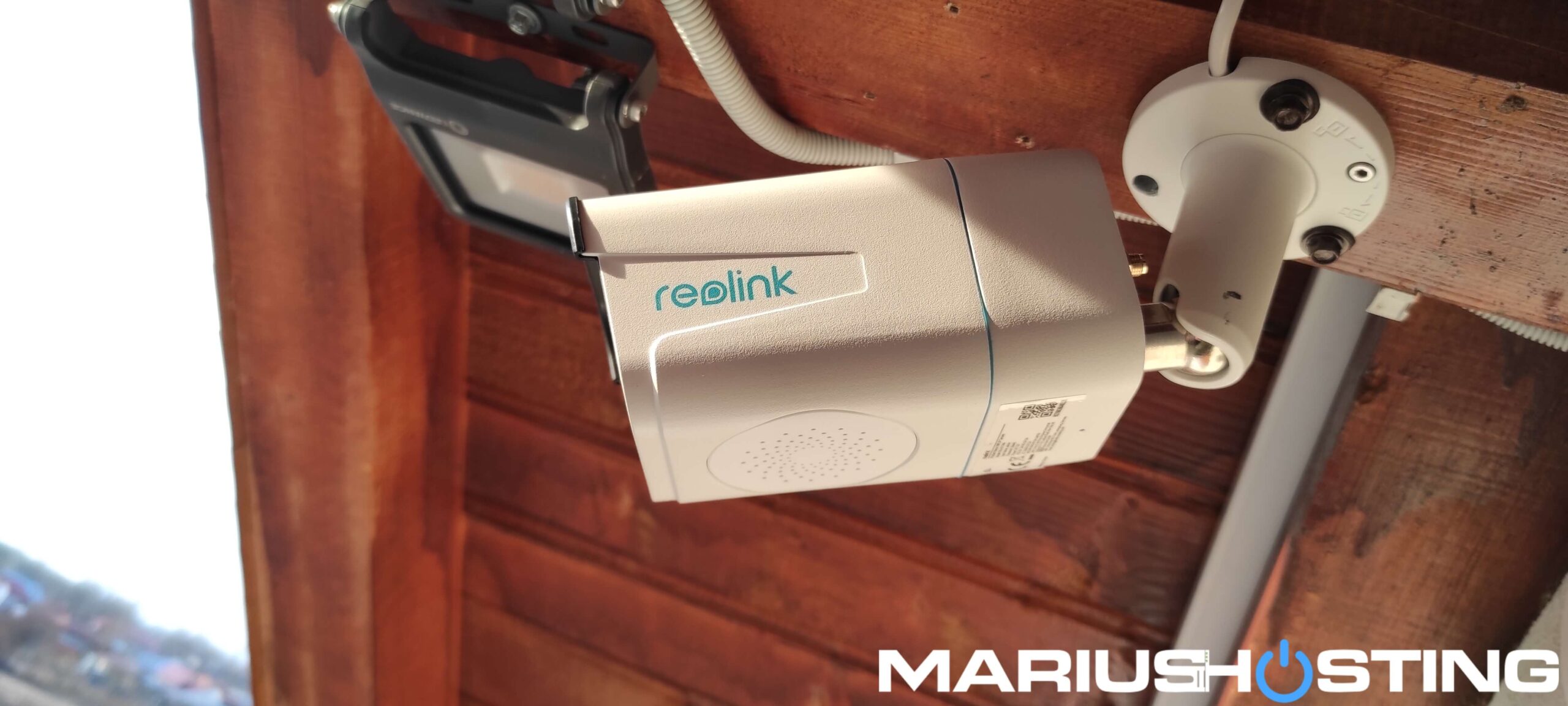 A friendly 5MP eye
You will never have to worry about anything when you need to leave the house thanks to your professional surveillance system. The RLC-511WA has a 1 / 2.7 "5 megapixel CMOS image sensor that supports a resolution of 2560 x 1920 pixels.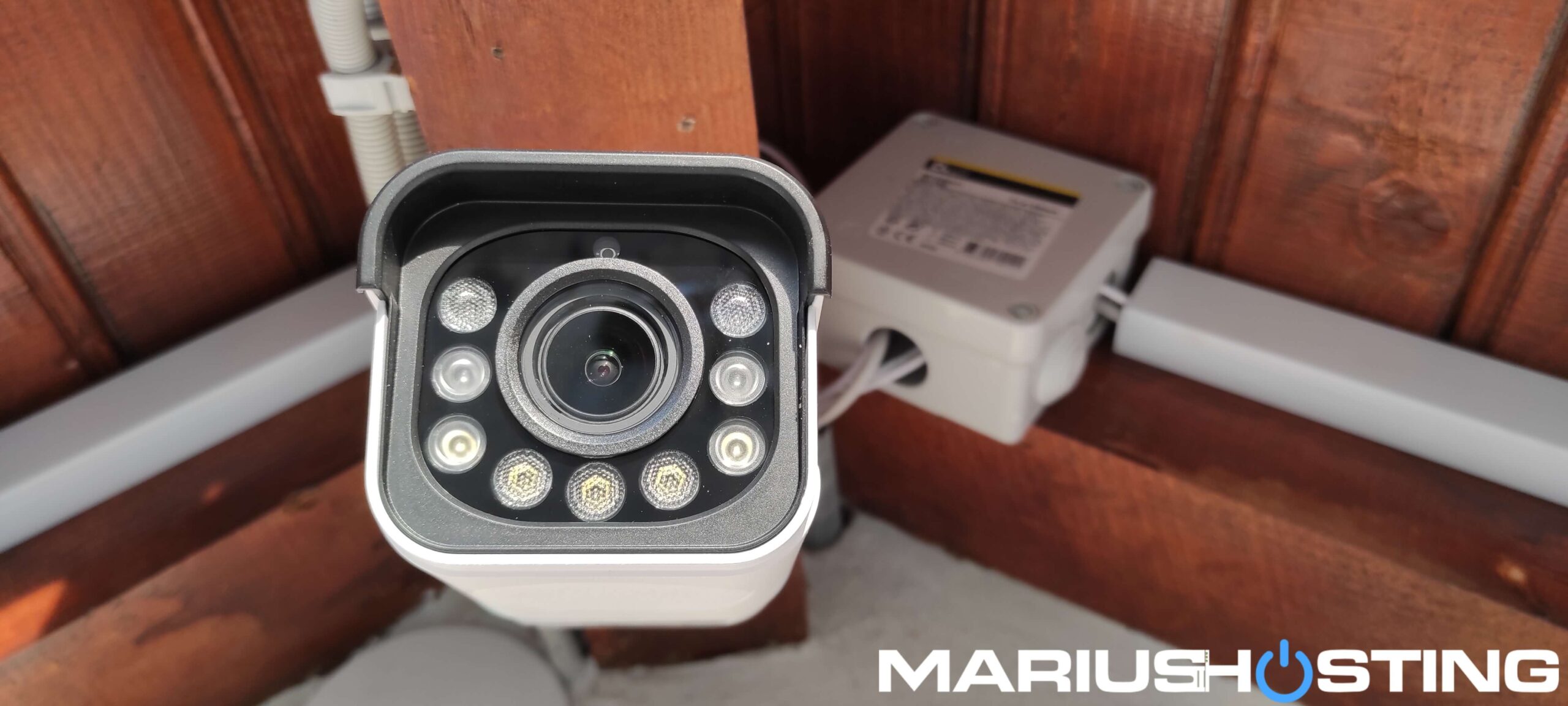 Speaker and Microphone
RLC511-WA have a built-in microphone and speaker with excellent audio recording.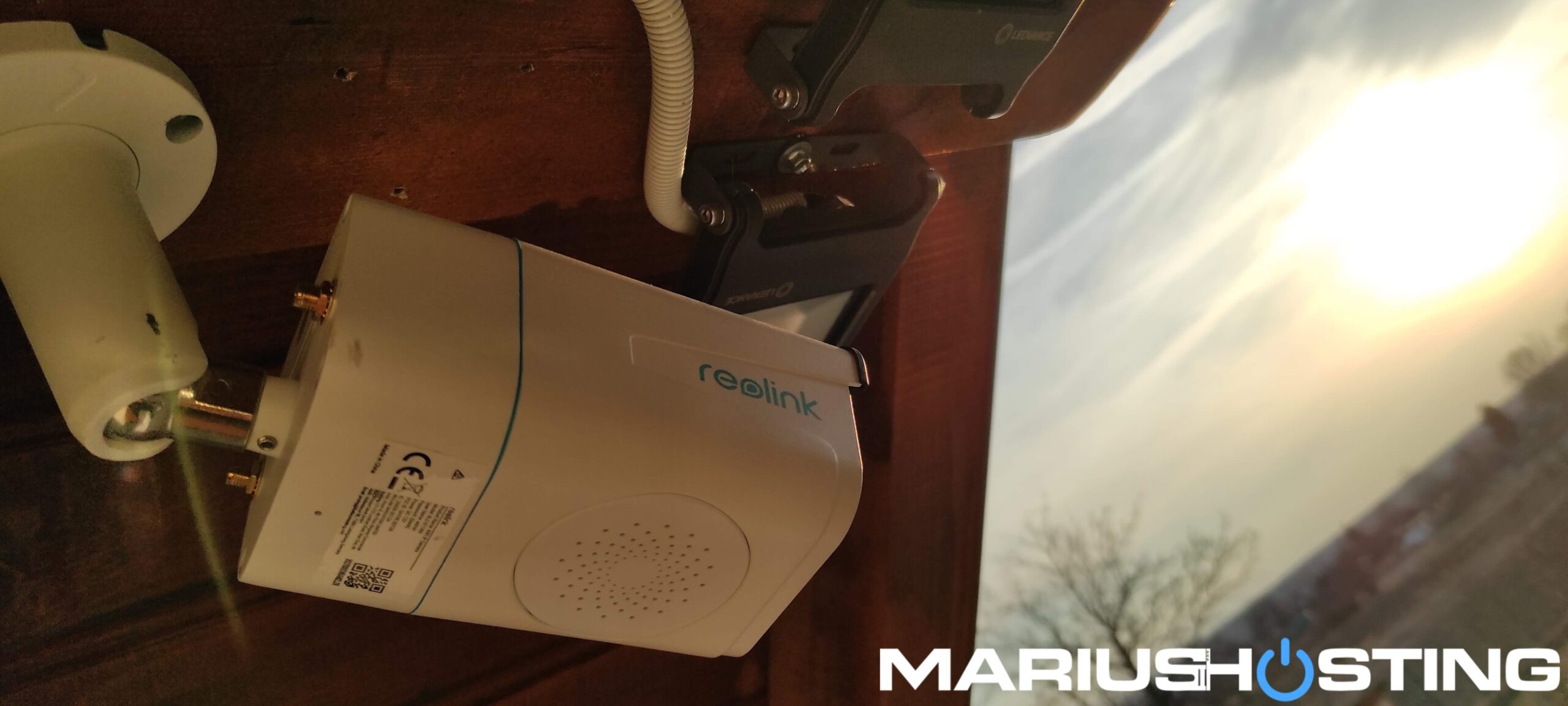 My Surveillance Setup
Synology DVA3221 NVR paired with the RLC511-WA Reolink surveillance cameras.
RT2600ac router, Synology's famous router that will soon be substituted by its successor, the RT6600ax.
A TP LINK switch to which all RLC511-WA cameras are connected via Ethernet cable.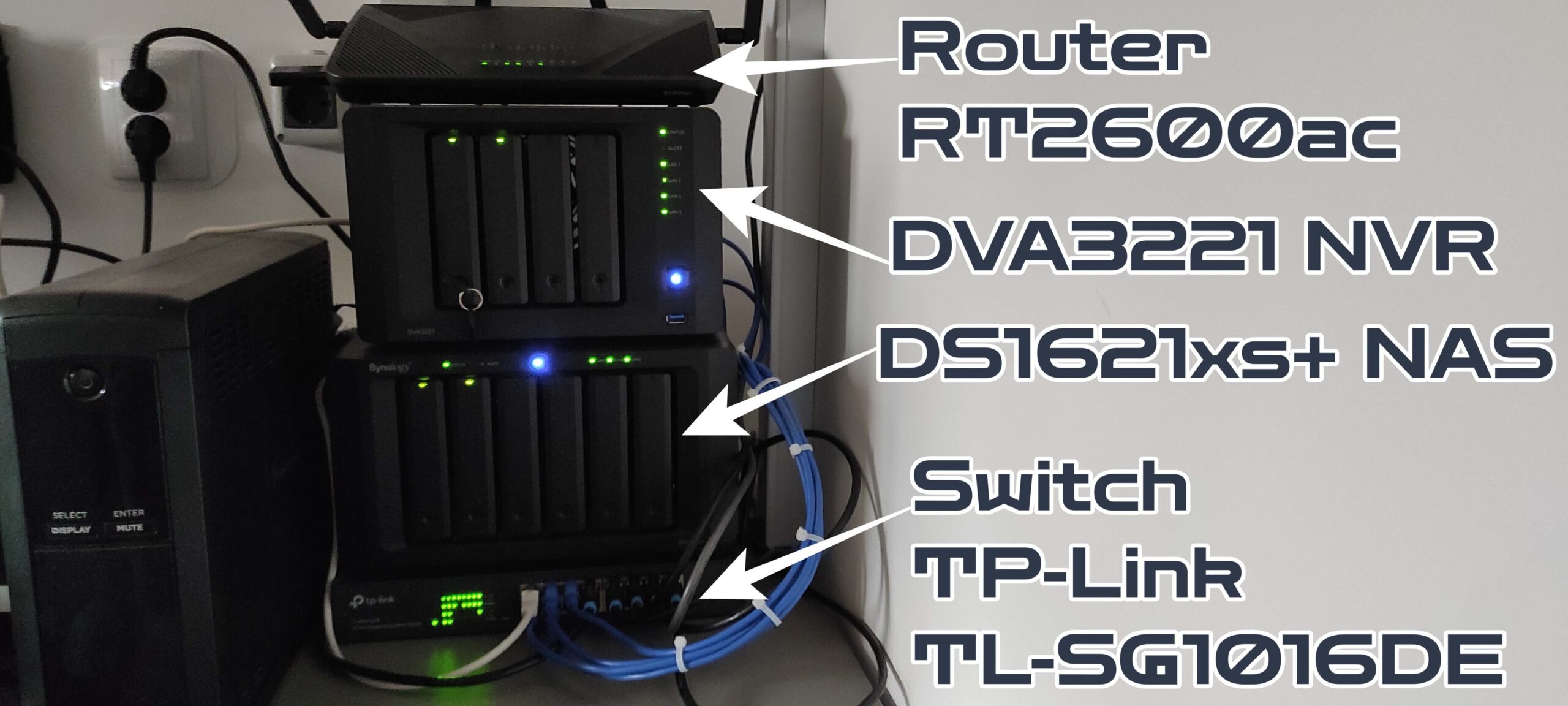 Note: You can use the RLC-511WA cameras with your NAS as well. An NVR is not mandatory.
Note: You can use the RLC-511WA cameras without a NAS or NVR by downloading the Reolink app on your phone.
Note: How to Add Reolink Cameras to Surveillance Station.
Note: Night Vision With Reolink Cameras.
Note: How to Update Reolink Camera Firmware.
Note: How to Set Up Reolink Camera Spotlight Schedule.
Note: How to Set Up Reolink Cameras Alarm.
Note: How to Remove Reolink Logo.
Note: How to Activate Reolink Camera Color at Night.
Note: Maintenance Of The Reolink Camera.
Note: How to Change Reolink Camera Password.
This post was updated on Friday / June 3rd, 2022 at 12:57 AM