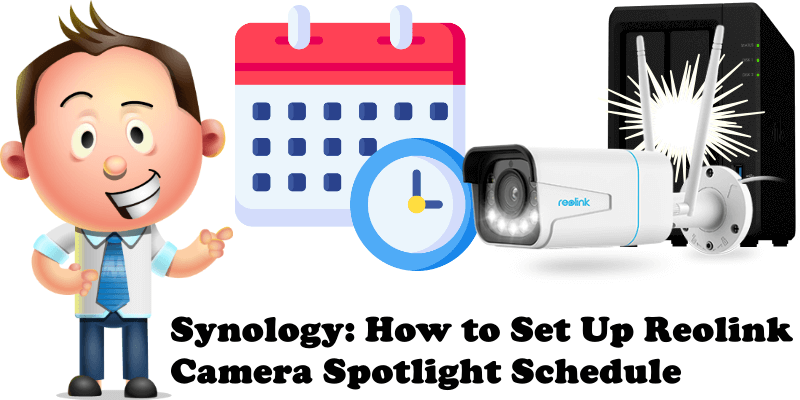 Did you know that the Reolink RLC511-WA video surveillance cameras as well as many other Reolink camera models are equipped with powerful LED spotlights? They turn on automatically at night when they detect any kind of movement, or according to special settings, triggered by a person or vehicle coming in their field of view. In today's article I will teach you how to schedule Reolink cameras spotlight and keep the lights always on from the moment it gets dark outside, without the need for movement in the field of view.
Please Support My work by Making a Donation.
Open Synology Surveillance Station and select the Reolink camera for which you want to schedule the spotlights. Right mouse click on the live camera stream then click Edit Camera. Follow the instructions in the image below.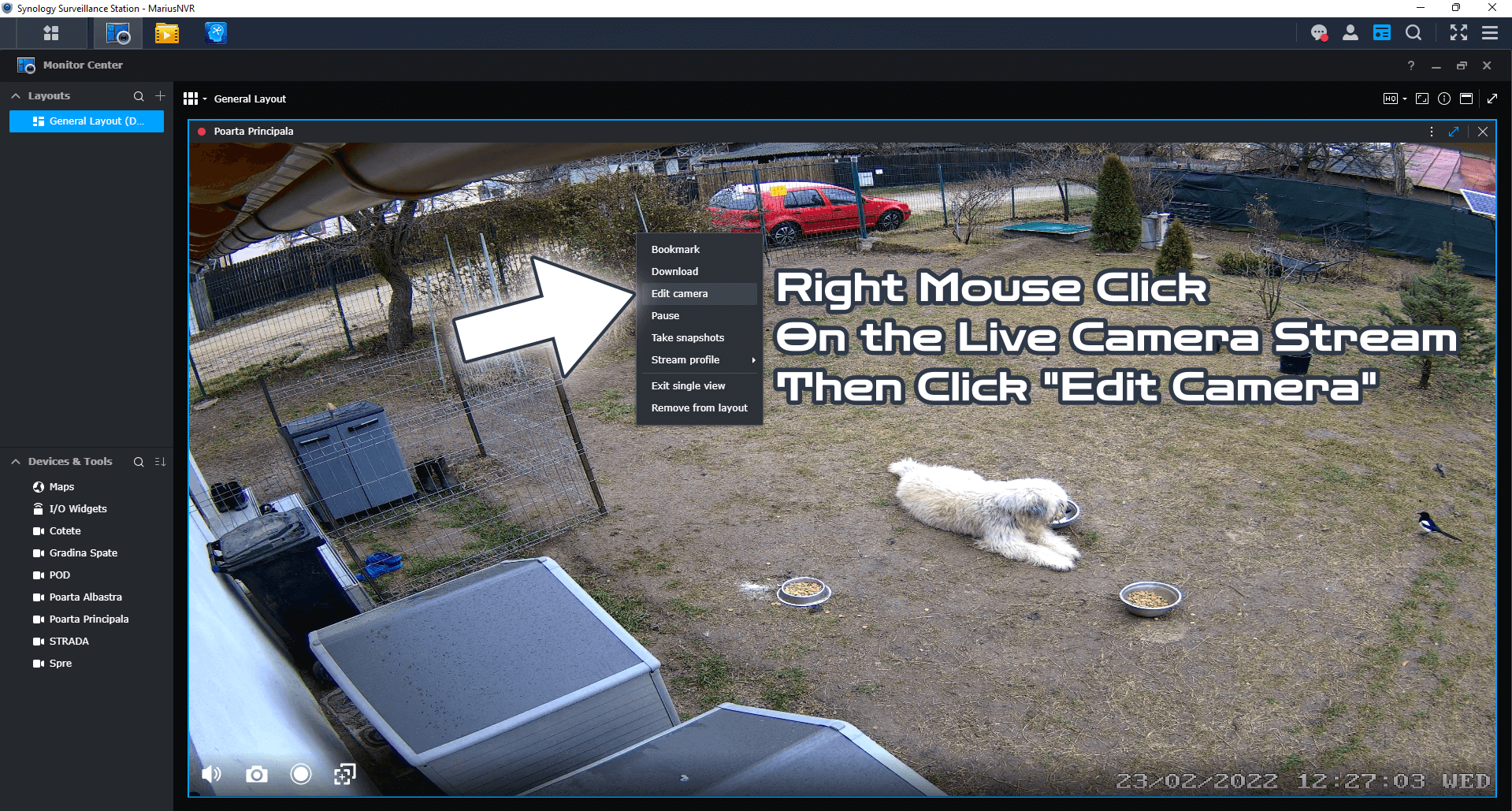 After you click Edit Camera on STEP 2, a new window will open. Click on Device / Information tab / copy the IP address of the camera. Follow the instructions in the image below.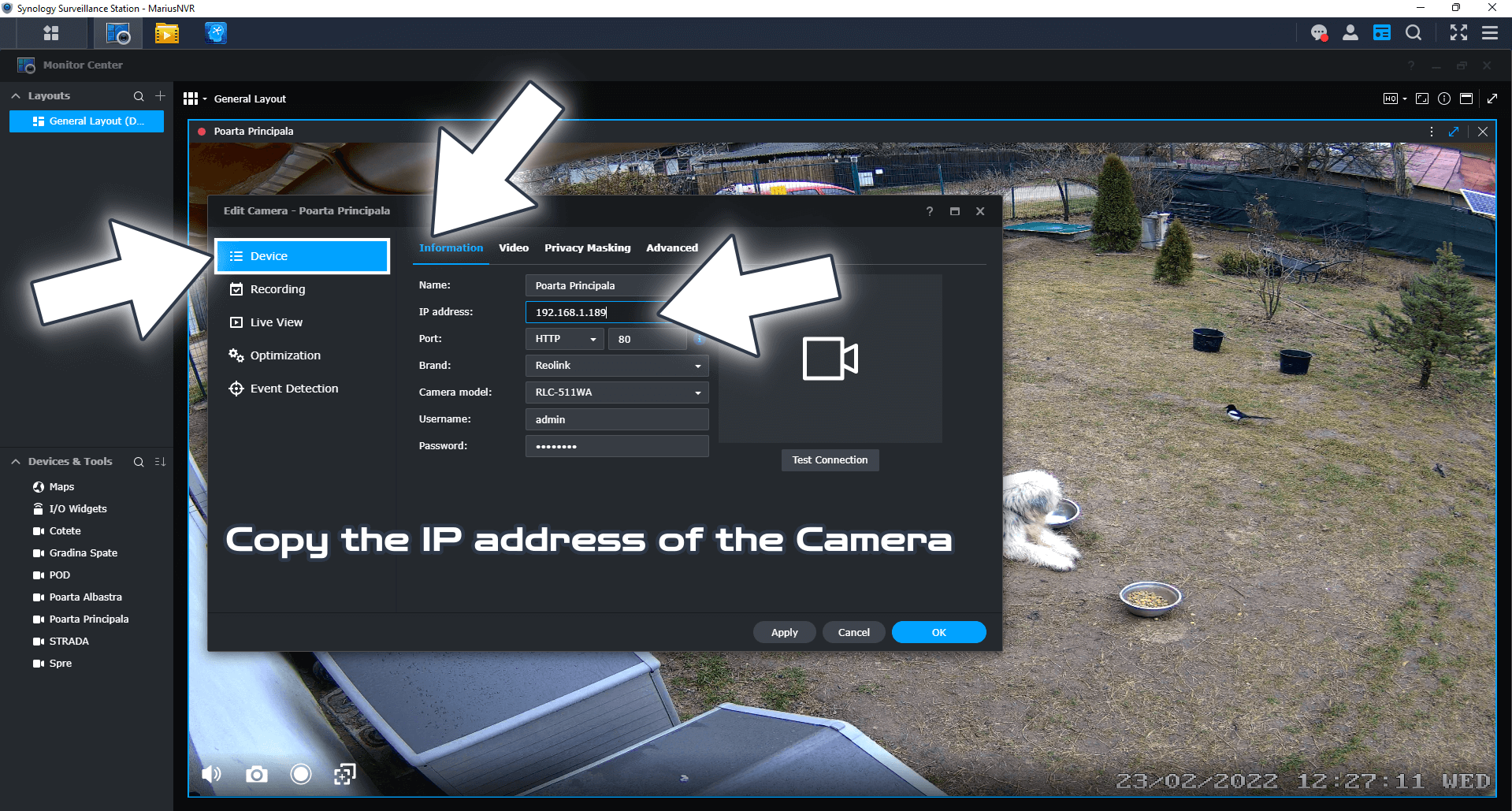 Paste the IP address of the camera in a new Browser tab. Choose admin as username and leave blank for password. Click Login. Follow the instructions in the image below.
Note: If you have changed your username or password sometime in the past, just type them in in the respective fields. The admin username and the blank password are the standard credentials for Reolink cameras.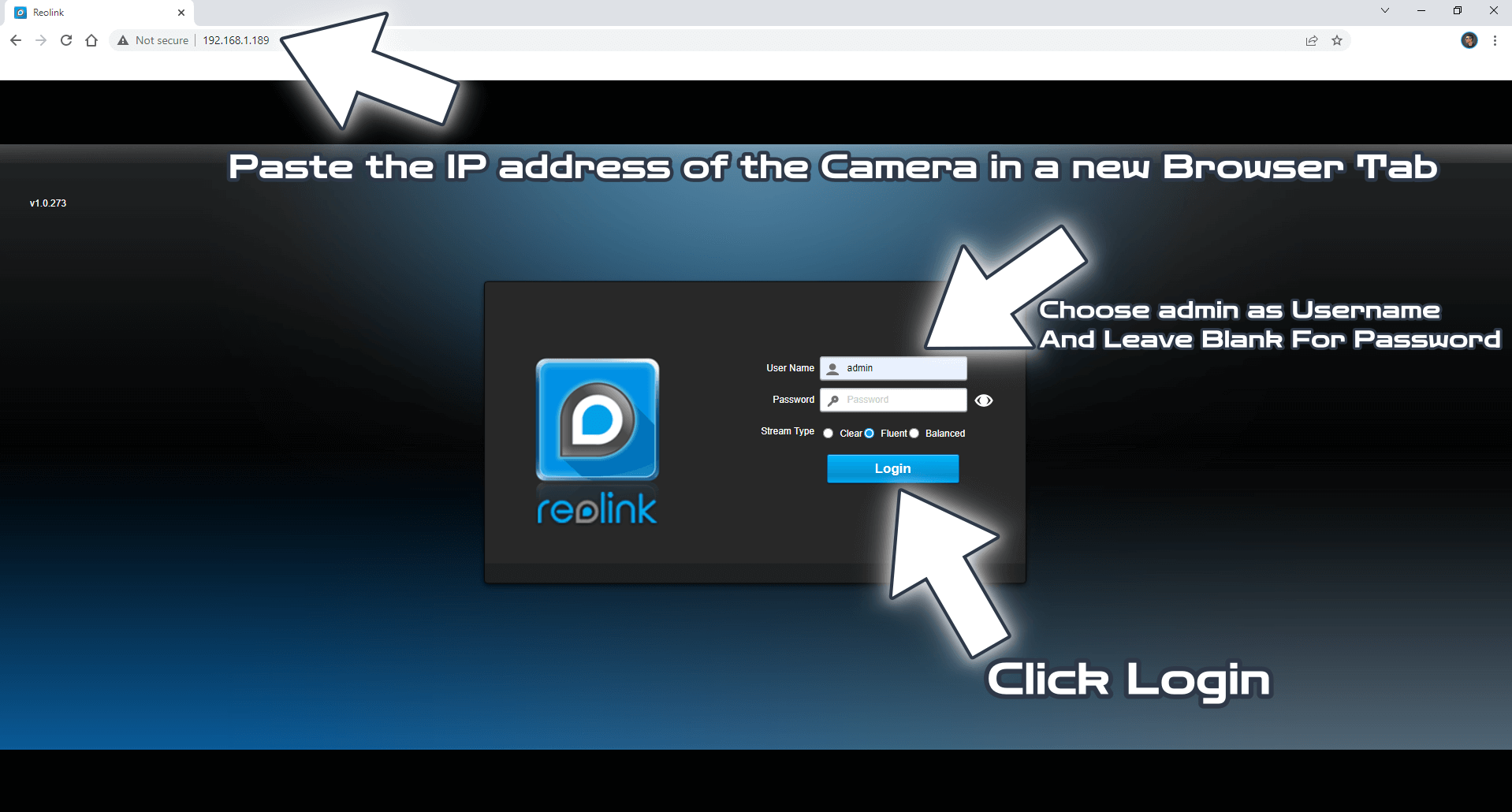 After you log into the Reolink camera, click the gear Settings icon at the top right of the page. On the left sidebar select Camera then Audio and Light. Maximize spotlights brightness and schedule the time when the spotlights are ON. Follow the instructions in the image below.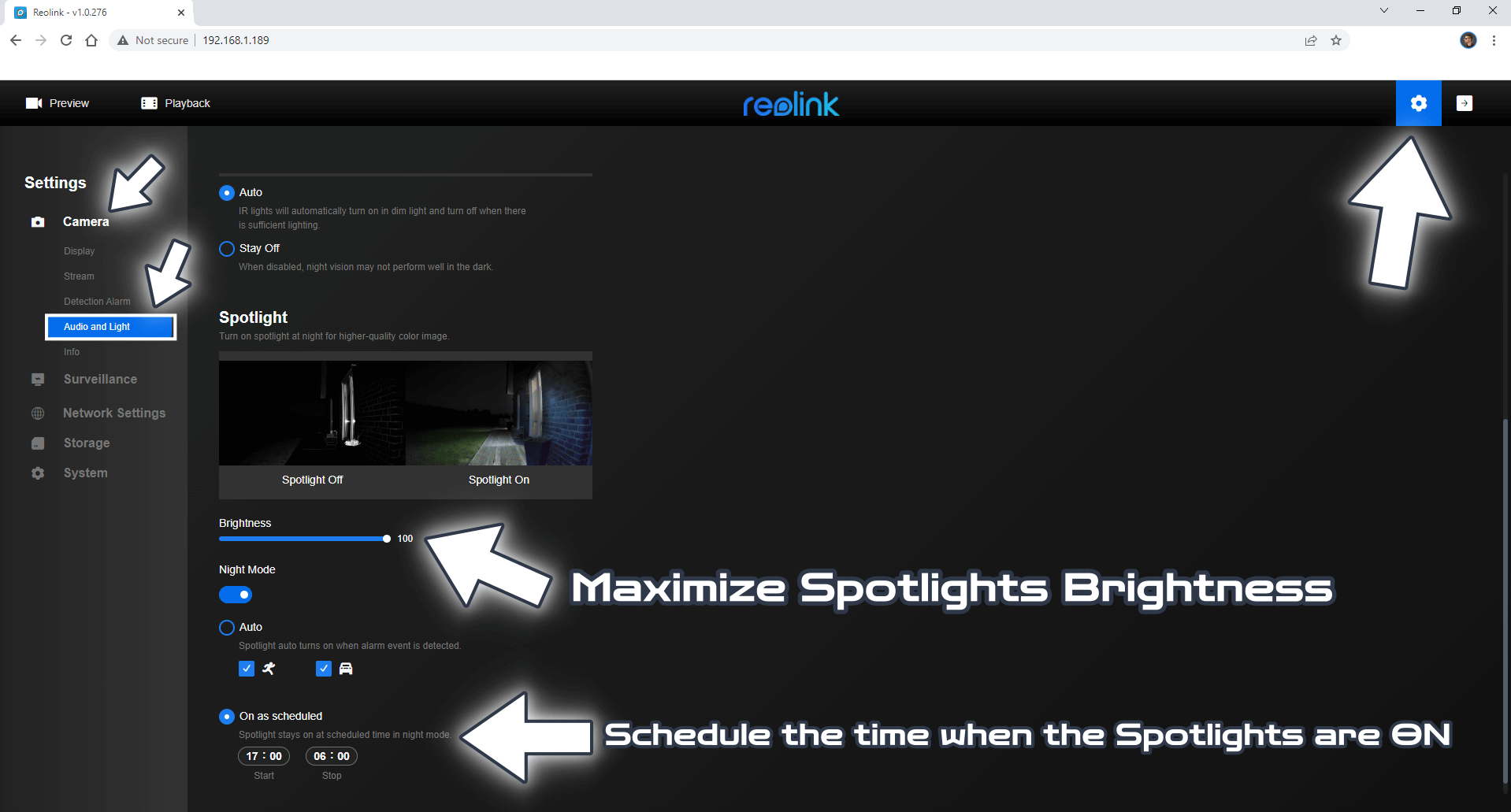 Below is one of my Reolink cameras at 5 P.M. with the spotlights on as per the schedule I set up.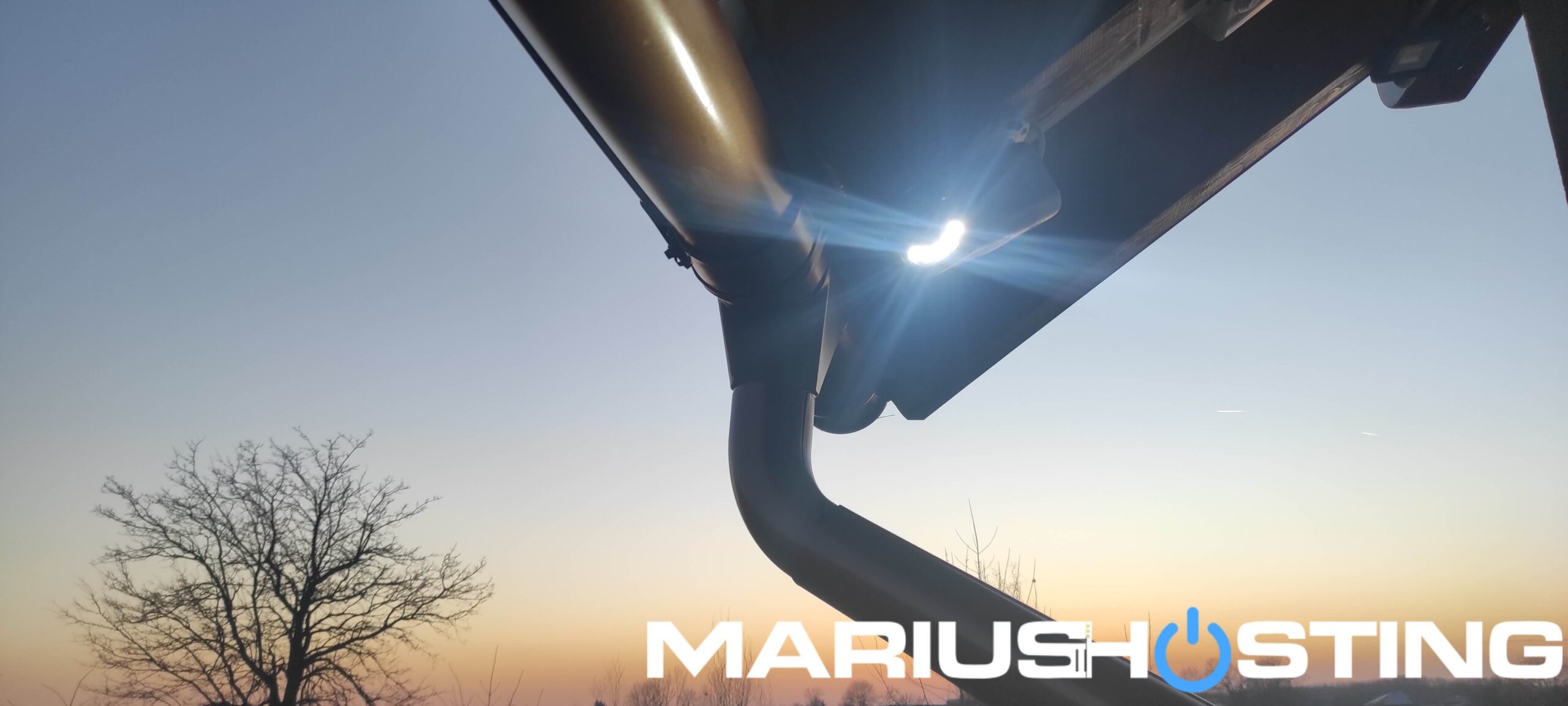 Note: Difference Between NAS and NVR.
Note: Reolink Cameras for the Synology DVA3221 NVR.
Note: How to Add Reolink Cameras to Surveillance Station.
Note: Night Vision With Reolink Cameras.
Note: How to Update Reolink Camera Firmware.
Note: How to Set Up Reolink Cameras Alarm.
Note: How to Remove Reolink Logo.
Note: How to Activate Reolink Camera Color at Night.
Note: Maintenance Of The Reolink Camera.
Note: How to Change Reolink Camera Password.
This post was updated on Wednesday / August 10th, 2022 at 10:30 PM