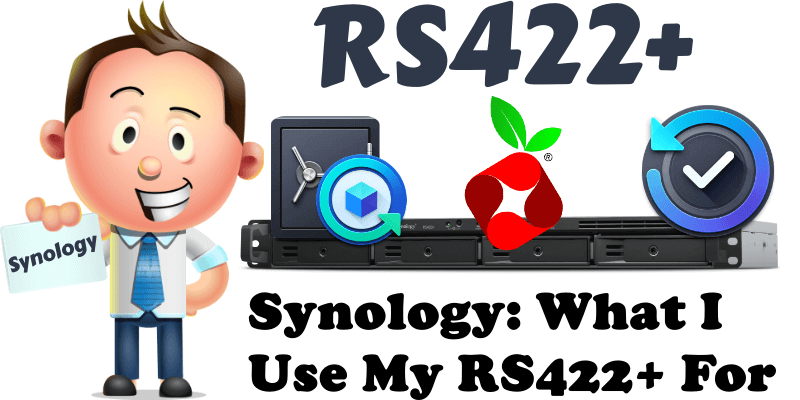 As you may know, a few weeks ago I did a review of my new Synology RS422+ device. Many of you wrote to me asking what programs I've installed on this NAS and what is the main purpose of this particular device in the mariushosting environment. Today I am answering your questions and satisfying some of your curiosities.
Right now I am using my DS1621xs+ NAS to host the mariushosting website, but I have already decided that in the future I would like to use a RackStation for my web hosting. I am hoping for an RS1623xs+ model, which is not out yet. Moving my entire environment to a rack will help keep my room free of cables because, currently, my cables are not organized as I'd like them to be.
I have honestly never used Racks before due to the limited space I have in my work room, but I am opting for a very small, wall mounted Rack that will fit my needs and space. In this Rack I will be putting my Synology RT6600ax router, one hypothetical, not yet released RS1623xs+ and my current RS422+. The RS422+ will be used mainly for one very specific purpose and that is backup.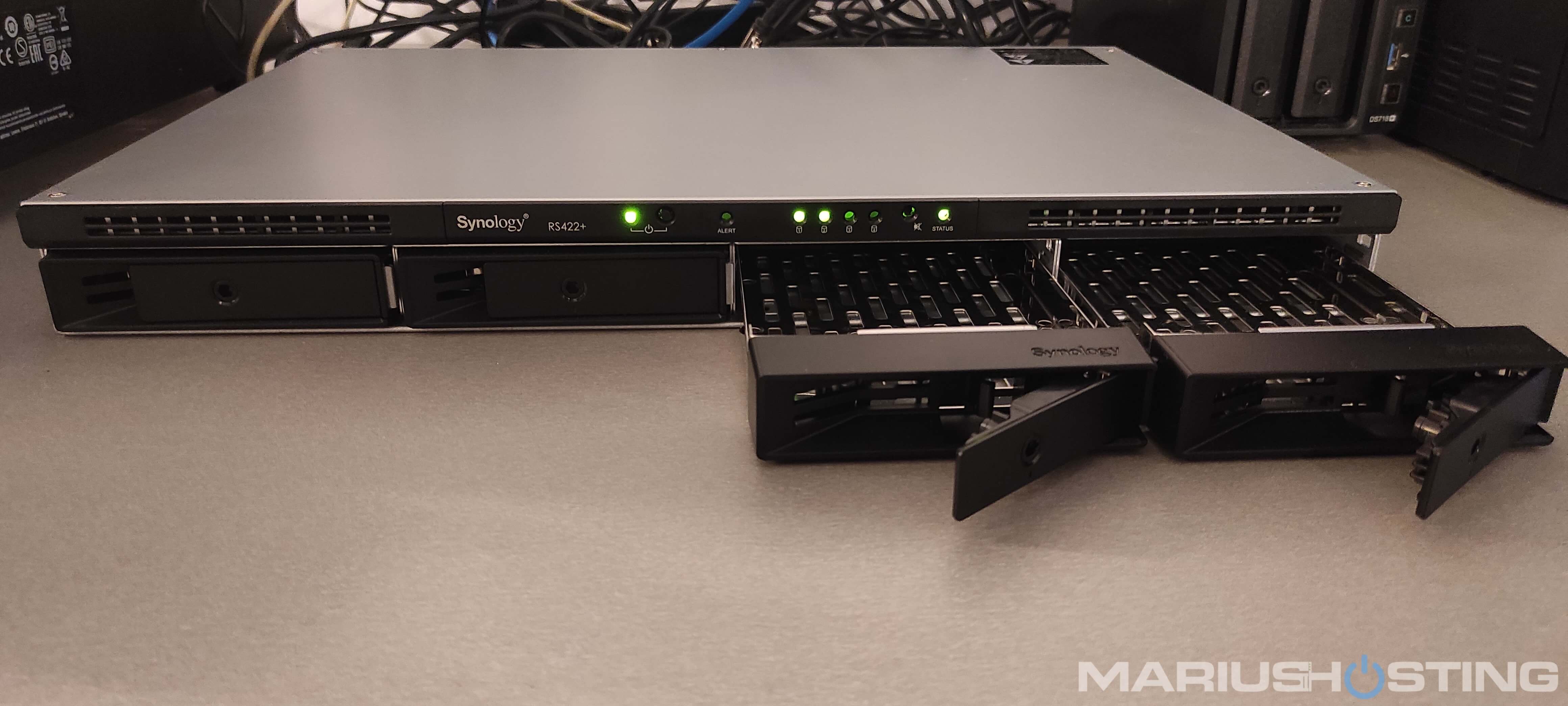 This RS422+ NAS is where I will be backing up all the other NAS devices in my work environment, including a DS718+, a DS720+ and my DS1621xs+. The backups will be performed using Hyper Backup Vault installed on the RS422+, which will be the NAS receiving the backups, and Hyper Backup installed on the other devices, the ones that are going to be backed up. I covered this topic in more detail in my article How and Where Do I Back Up My Website.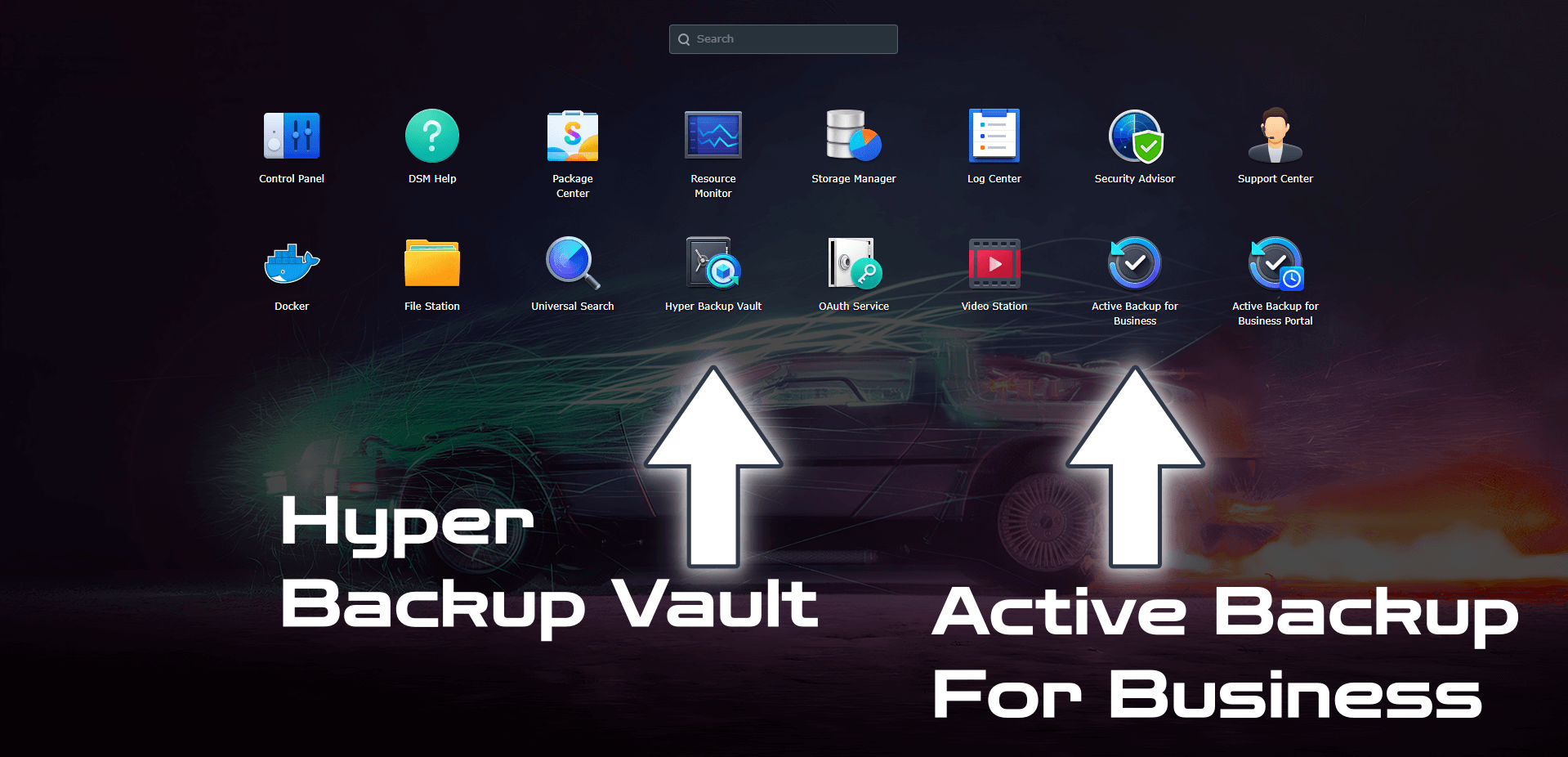 Not only that, but the RS422+ will also be used to do a full backup of my computer (Windows 11) and of my wife's laptop (Windows 10). The full backup of the two computers will be automatically done via Active Backup For Business, an application from Synology that allows you to do a full backup of your PC, allowing you to completely restore it as an identical copy, including the entirety of the operating system, when needed.
Since the RAM of the RS422+ is limited to only 2GB, I will also be keeping Pi-Hole installed on it to block online advertising – since Pi-Hole's RAM consumption is around 20MB, it's a great choice. So, to recap, only these 3 applications described below will be installed on my RS422+ for both backup and data protection:
Hyper Backup Vault allows another Synology server to perform backup to this Synology NAS via Hyper Backup. Hyper Backup Vault also provides the overview of all the backup targets on this Synology NAS. You can install Hyper Backup Vault on your Synology NAS through Synology Package Center.
Active Backup for Business is designed to provide a comprehensive while centralized data protection solution, helping you back up business PCs, VMs, physical servers, and file servers all alike. You can install Active Backup for Business on your Synology NAS through Synology Package Center.
Pi-hole is a Linux network-level advertisement and Internet tracker blocking application which acts as a DNS sinkhole and optionally a DHCP server, intended for use on a private network.
This post was updated on Sunday / September 11th, 2022 at 1:02 AM