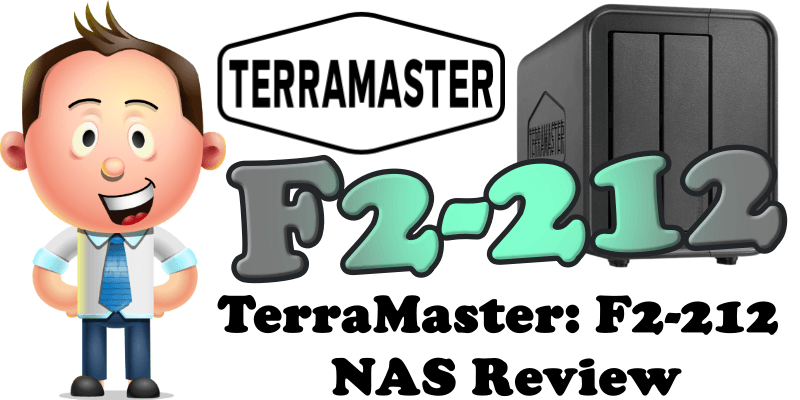 Hello, everyone! For today, your friend Marius has tested a new TerraMaster NAS that is a bit different than the other TerraMaster models I've tested so far. The new TerraMaster F2-212 stands out in terms of appearance due to its fresh design, having an elegant black casing. Unlike the previously tested models that came in metallic colors, this marks an evident change of course in terms of design. I've said it before, while my blog deals predominantly with Synology products, every now and then I like to take a look at other devices worth mentioning, such as today's F2-212 model. The TerraMaster F2-212 comes with a Realtek 1619B CPU, 1.7 GHz Quad Core, but no option to upgrade the RAM, which is only 1 GB. While this product can be rated as an entry-level NAS due to its technical specifications, it's worth taking a look at it because it comes in at a price of $169.99 which makes it an affordable option that you can consider for use as a home server and even as an inaugural office server. I have personally been using the F2-212 as an offline backup solution as well as to host some free online applications such as Invoice Ninja.
What is TerraMaster? TerraMaster Technology is a Chinese company that specializes in computer software and Network Attached Storage (NAS). One of the things I like about TerraMaster is its TOS operating system which boasts a stunning simplicity. The TerraMaster TOS operating system, currently at version 5.1.67, is similar to DSM. As I mentioned in my previous reviews of the TerraMaster F2-423, F4-223, U4-423 T6-423 and T9-450, the operating system is extremely user friendly and intuitive, easy to adapt, making it suitable even for those who are new to NAS devices.
The F2-212 at mariushosting
The F2-212 TerraMaster NAS arrived at the mariushosting headquarters during a hot 2023 summer week.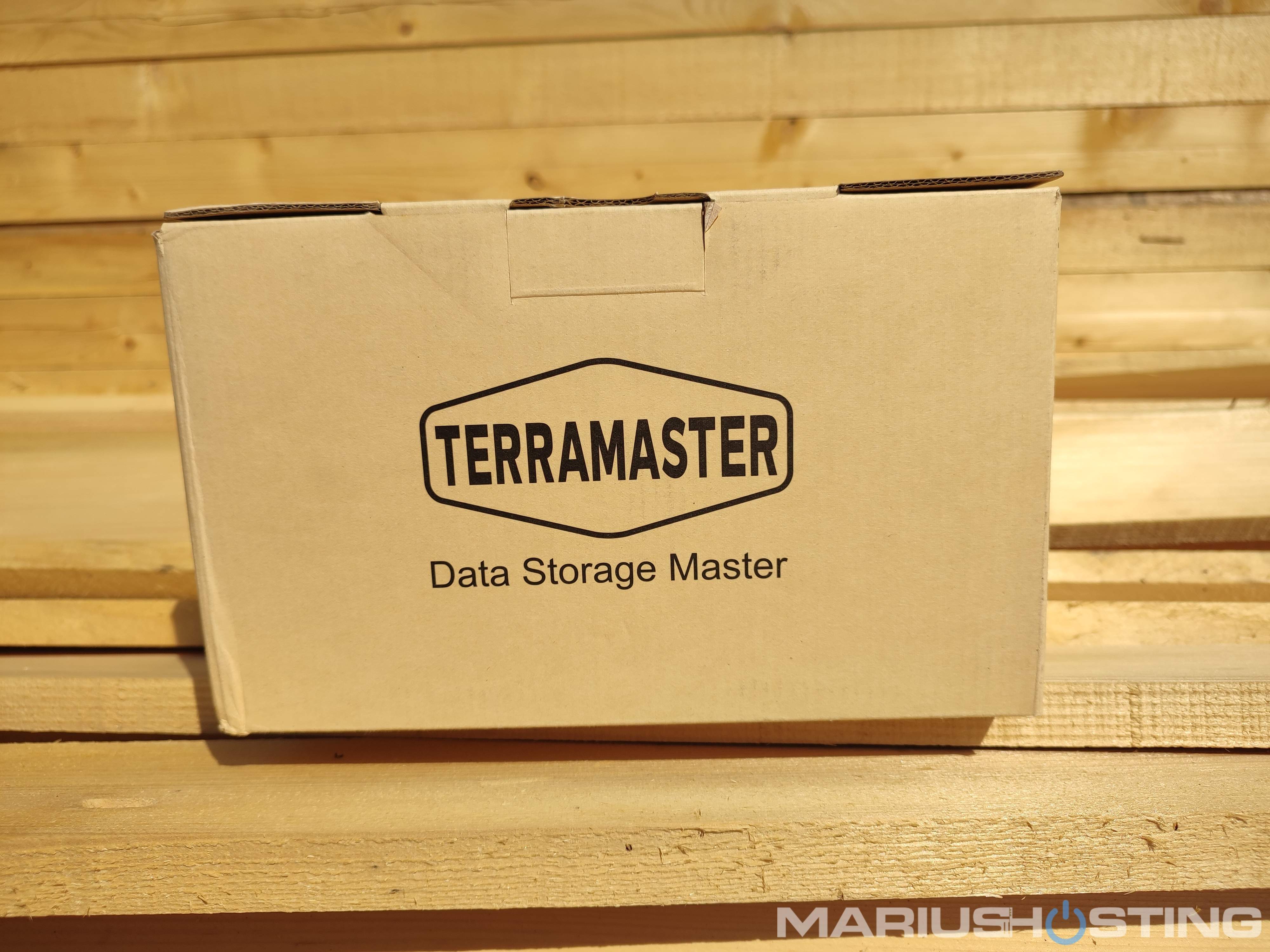 F2-212 Packaging
The F2-212 TerraMaster NAS comes packed in a sturdy box that is designed to resist damage from shocks. The product itself is packed carefully inside, covered from every angle to ensure its integrity.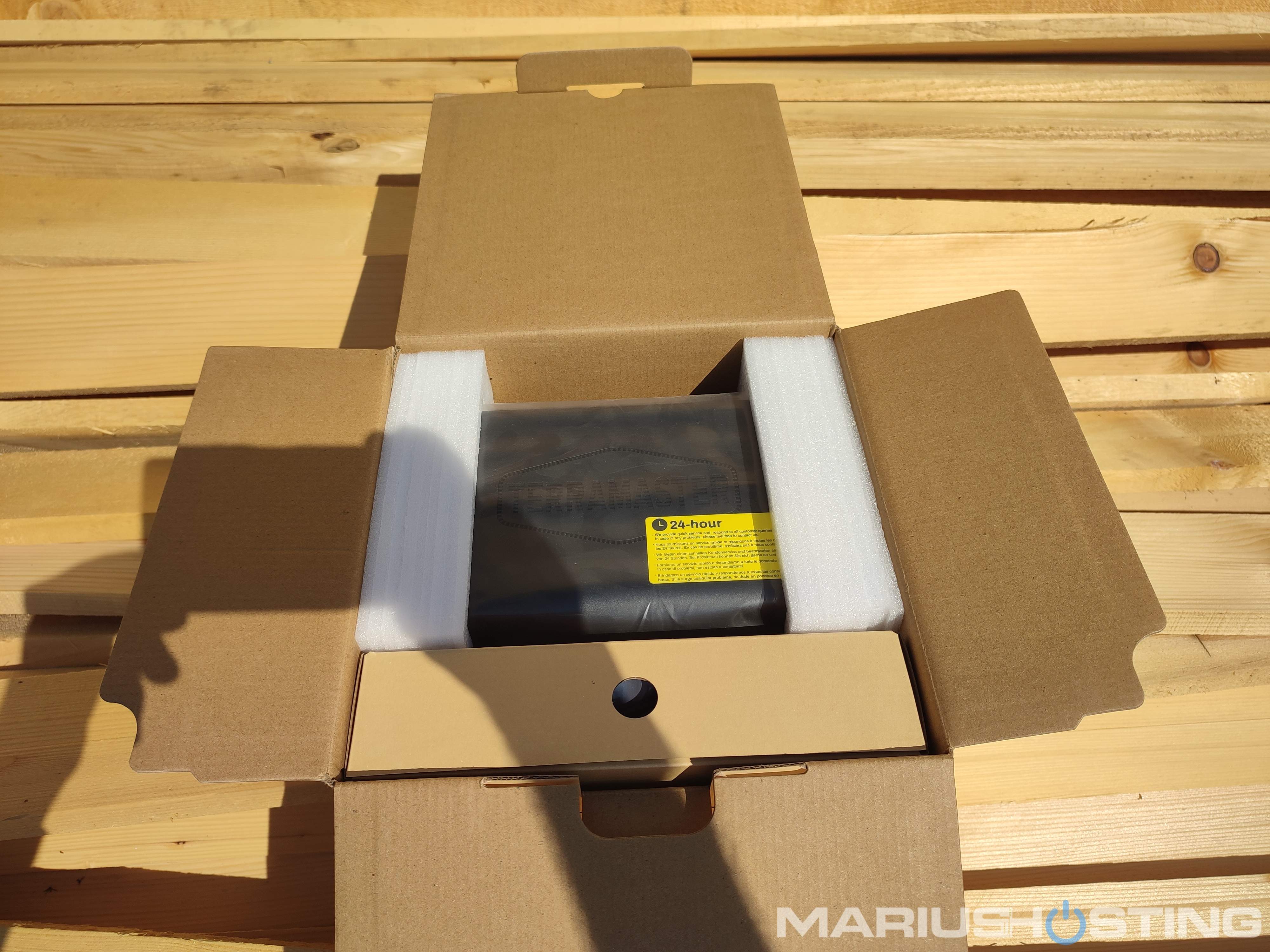 F2-212 Packaging Contents
In addition to the NAS box itself, in the package you will find the following: an AC Power Cord, some SSDs screws and one CAT 6 UTP cable.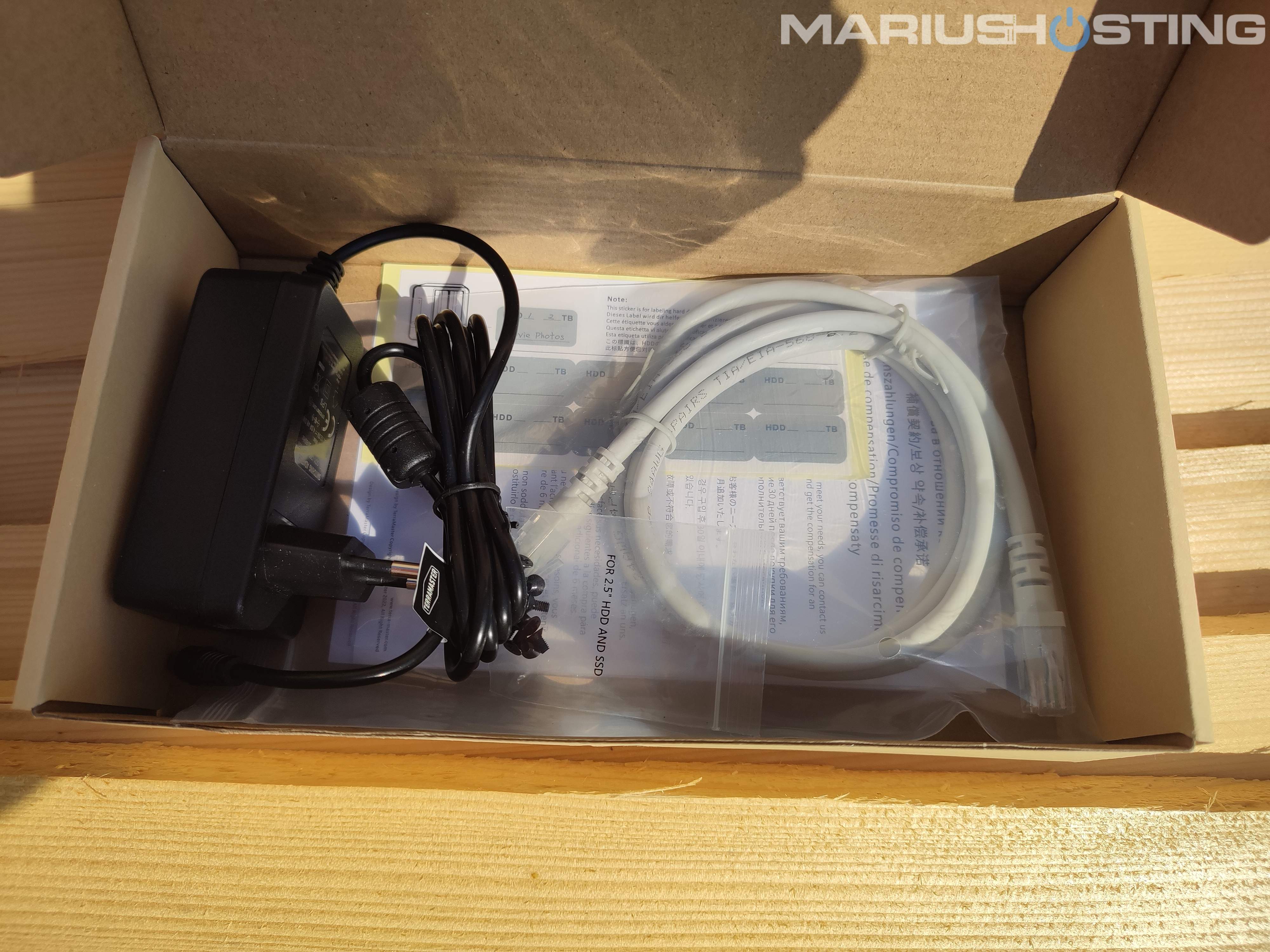 TerraMaster F2-212: First Impressions
The model is a visibly compact NAS box. There are three LEDs at the bottom right of the front of the device. The two LEDs that are grouped together indicate the presence of disks in the NAS, while the singular LED shows when the NAS is powered on.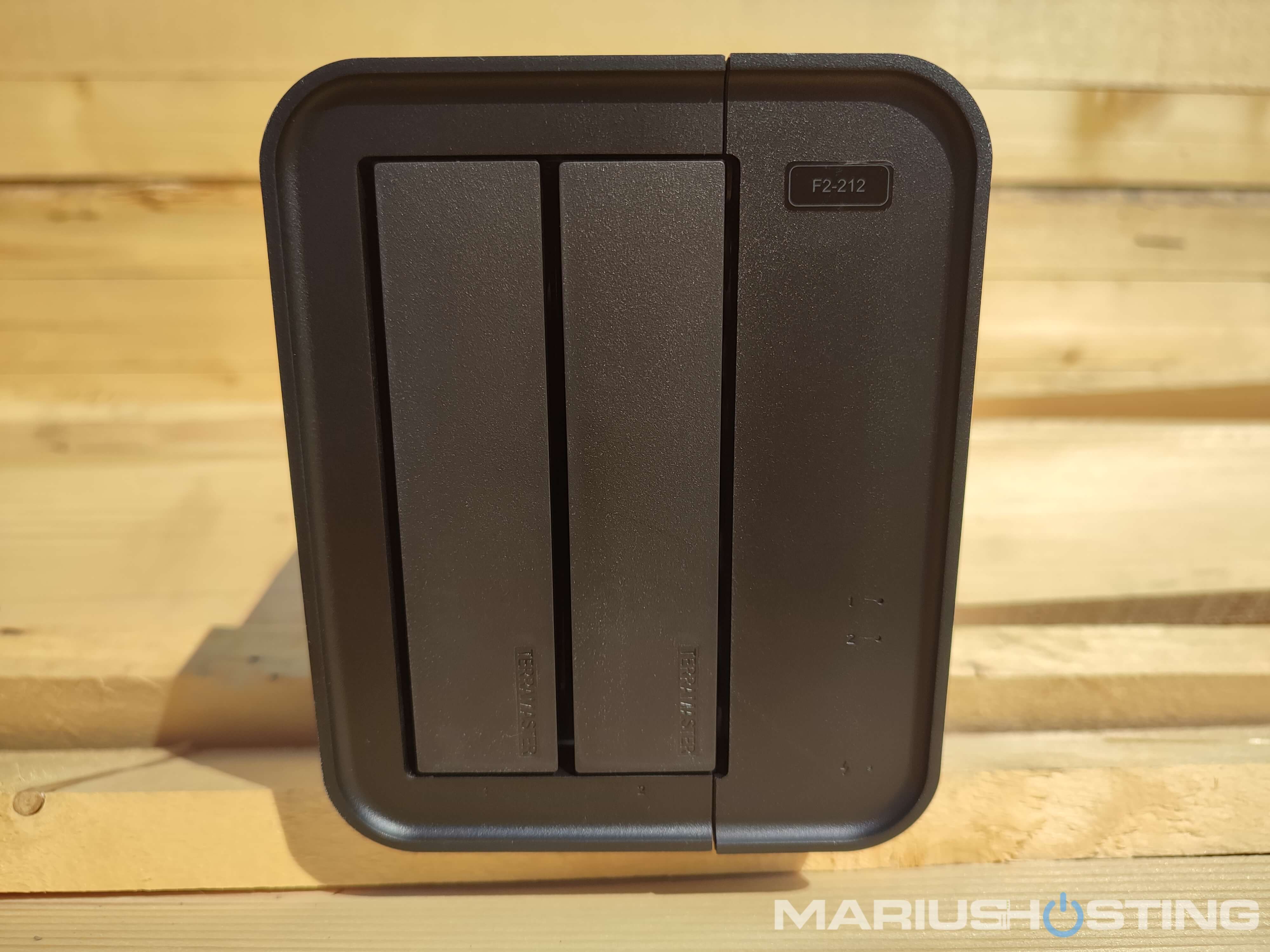 TerraMaster F2-212 Back View
The power button is located at the back of the NAS. There are also two USB ports, one 2.0 and one 3.0. For the LAN Network, there is only one RJ-45 1GbE port.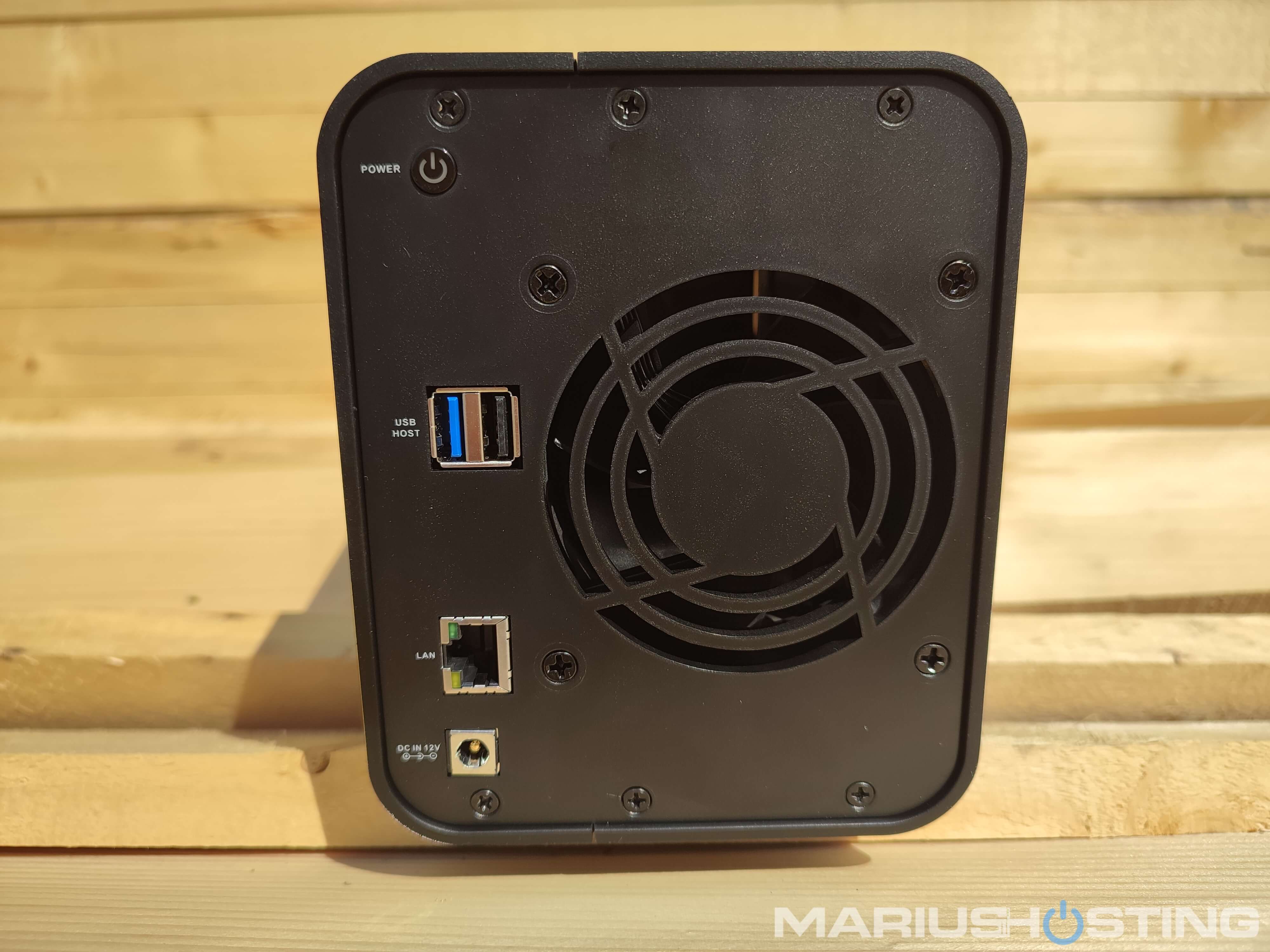 F2-212 Close-Up!
If you look closely inside one of the disk slots, you can see there is metal everywhere, and the design supports excellent heat dissipation which helps prolong disk lifespan. Metal protection separates the disks from the well-ventilated motherboard.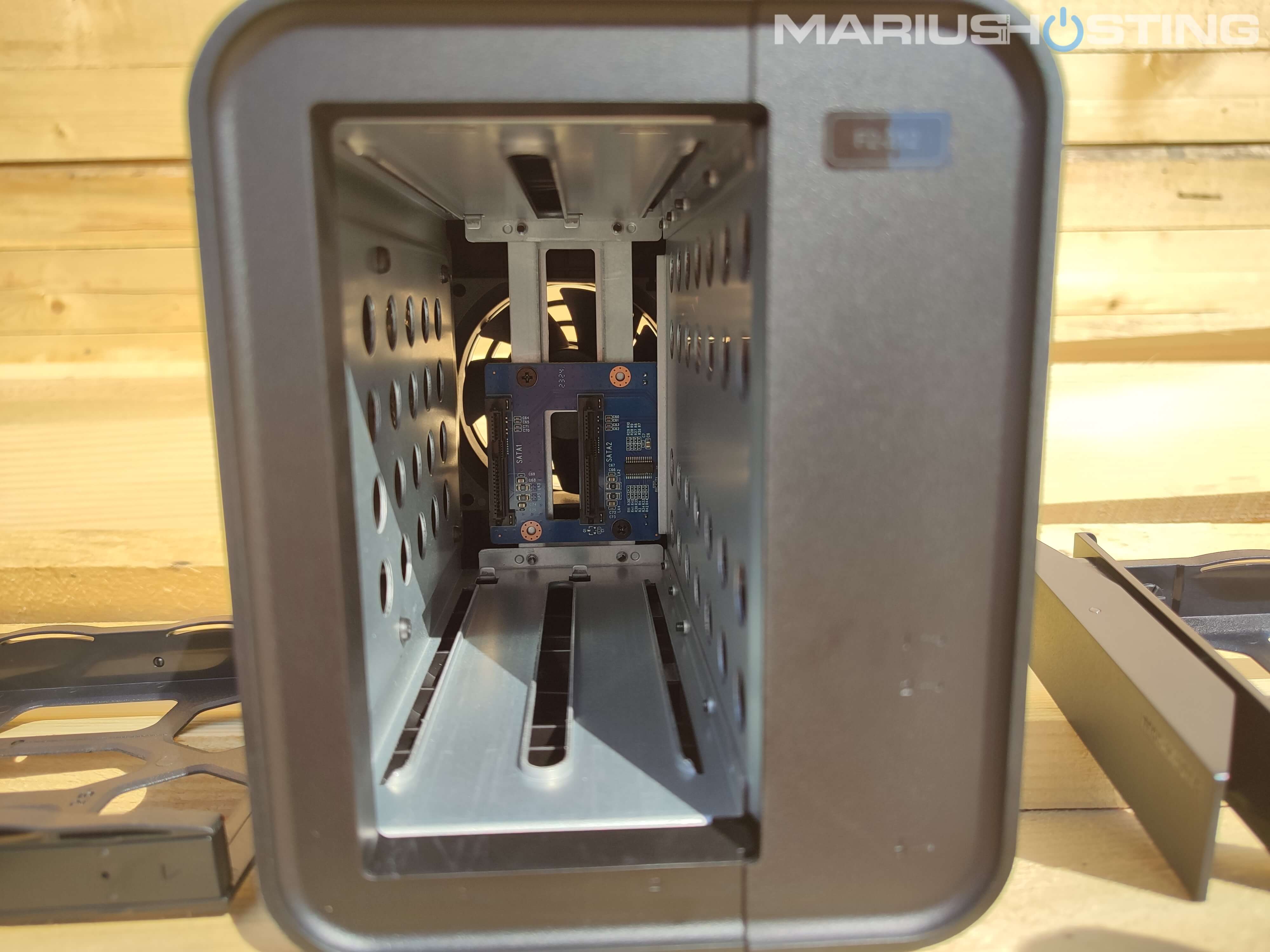 Tool-Free Hard Drive
The F2-212 features a tool-free hard drive tray design that allows for easy installation and removal of hard drives, without the need for tools. Furthermore, the F2-212 incorporates a brand new Push-lock design: the new Push-lock system from TerraMaster automatically locks the hard drive tray when you insert the hard drive, preventing the hard drive from falling out or disconnecting. As a result, installing a hard drive takes less than 10 seconds, providing great convenience for users who frequently swap hard drives to exchange data.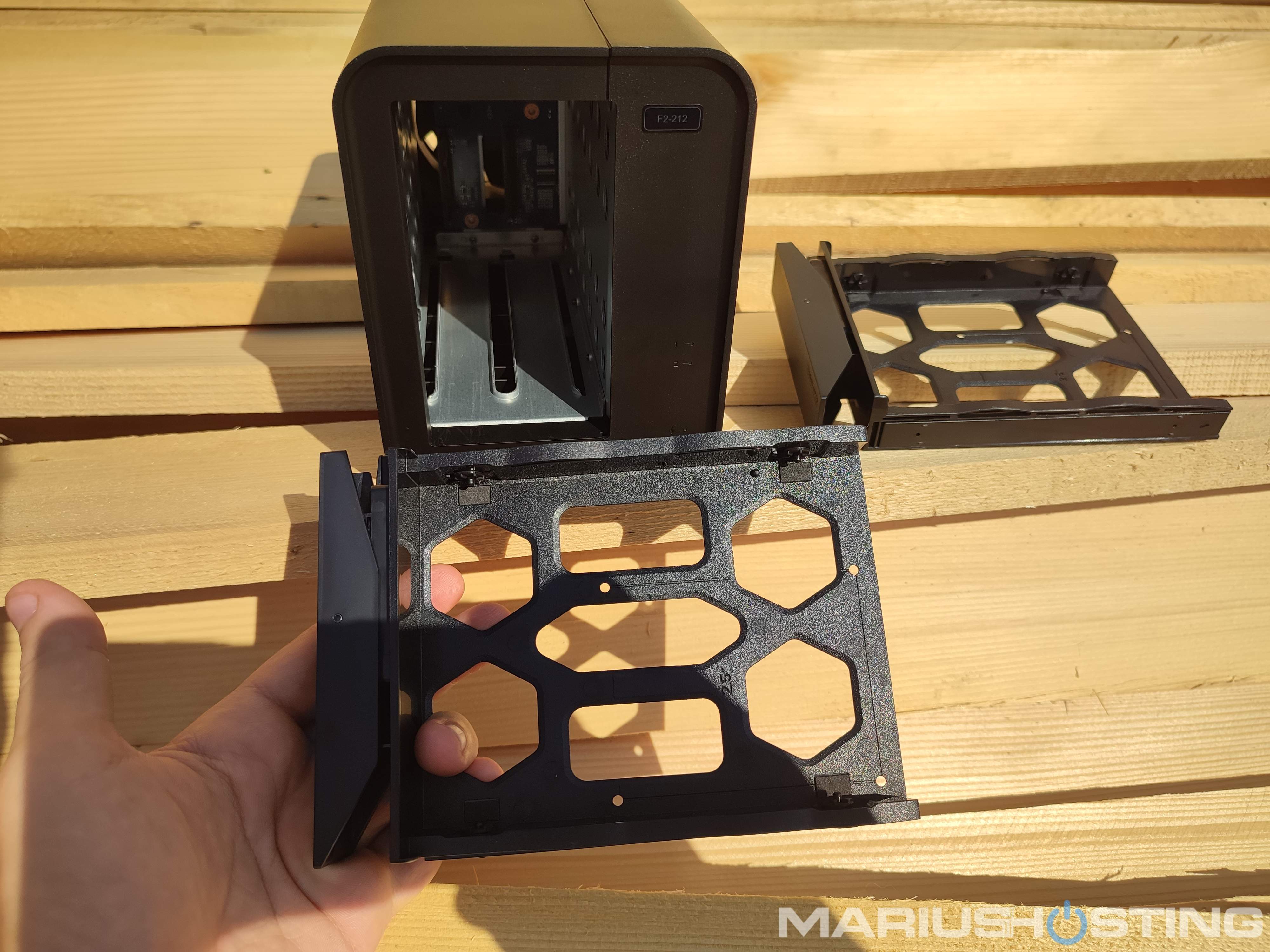 Take a look at my video below to see how easy it is to open the F2-212 Bays.
The TerraMaster logo at a glance!
The TerraMaster logo is added on the sides of the device where it also serves a functional purpose, that of a ventilation grille.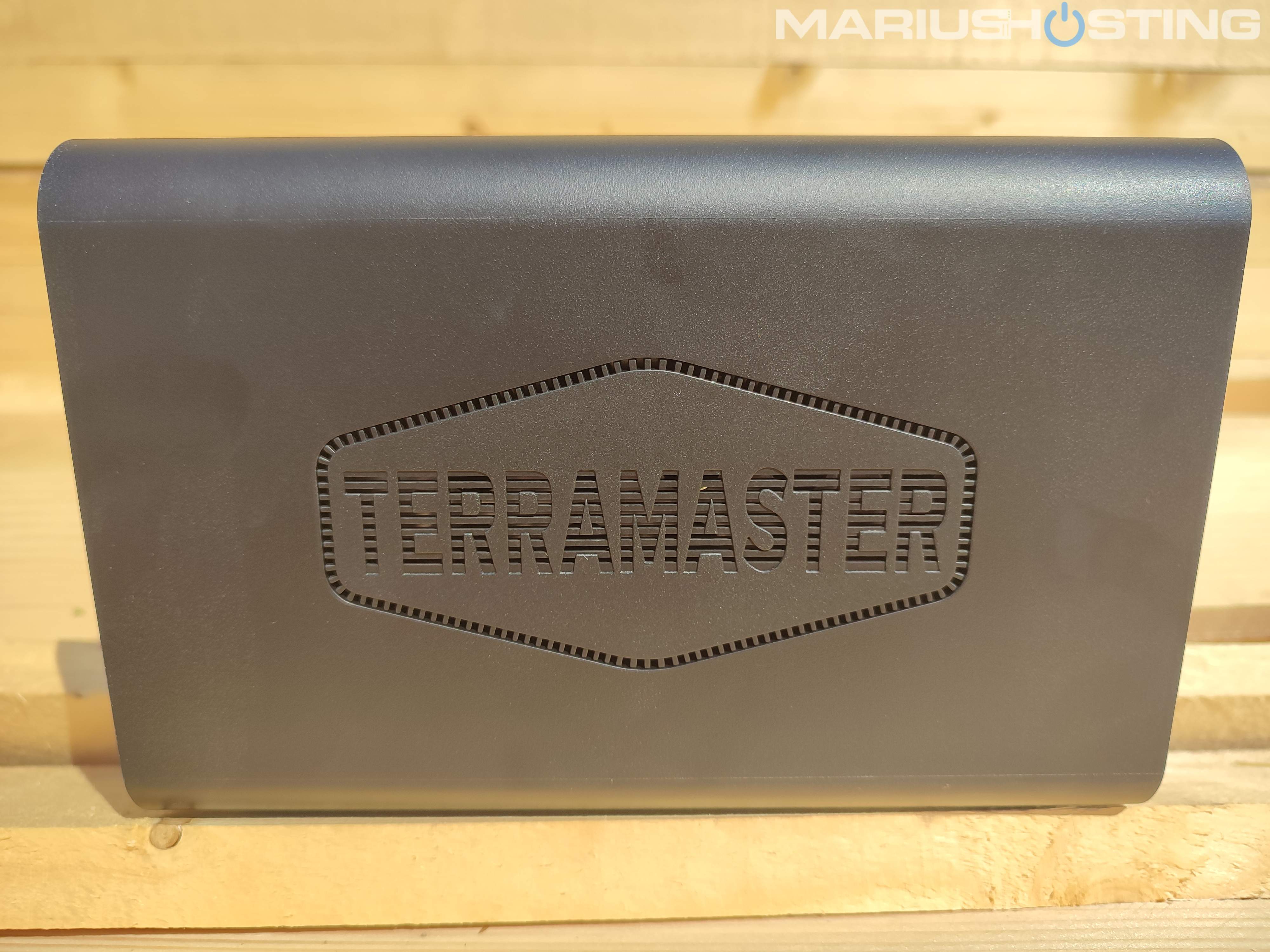 F2-212 Underside View
The underside of the F2-212 is all compact plastic with a well thought-out ventilation grille. The NAS has four little rubber legs on the bottom which help keep it in place on the desk or other surfaces so it doesn't slide off.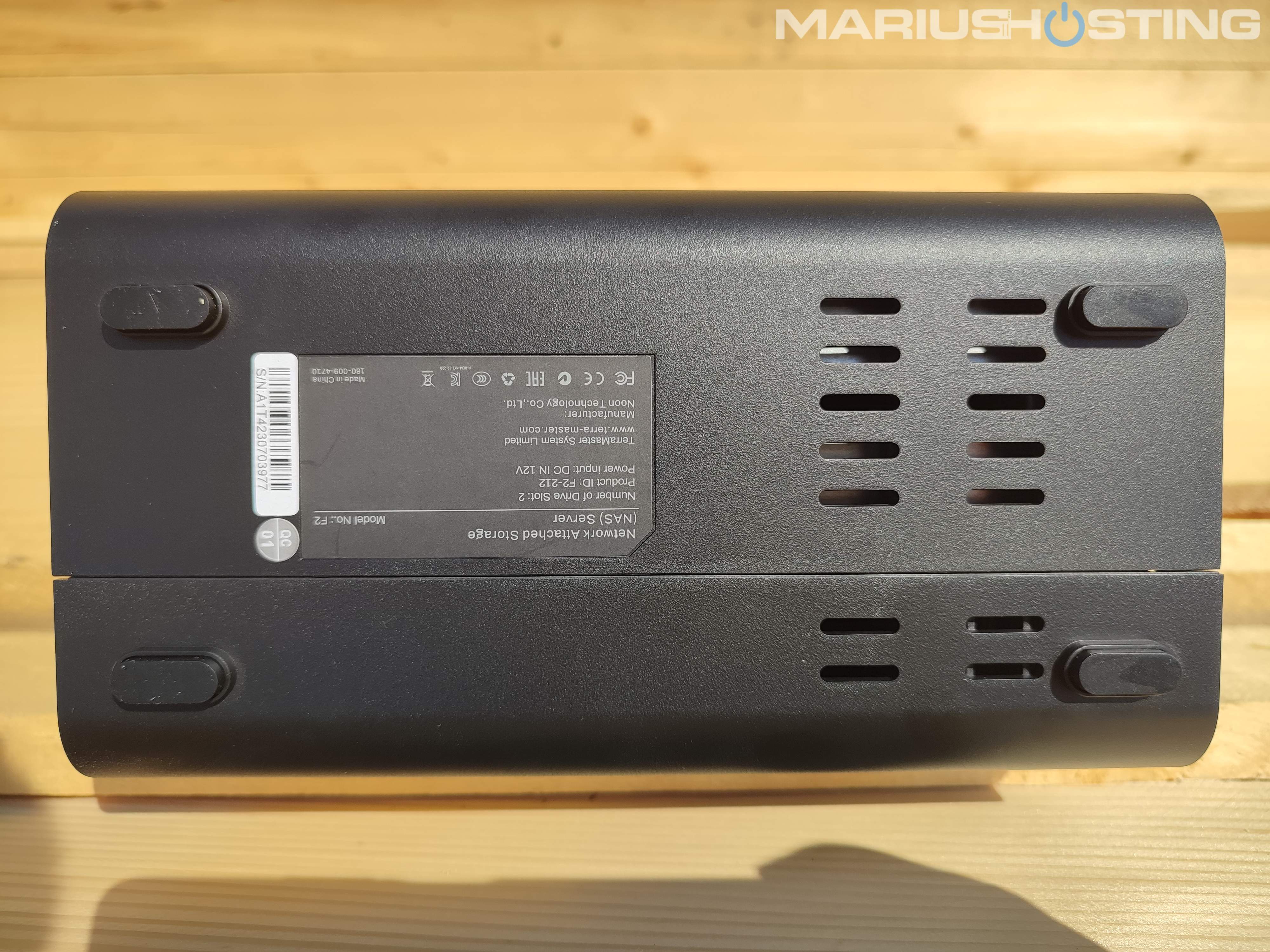 Is This It?
Yes, this is the TerraMaster F2-212, up and running in all its glory! Right now I have two SSD disks in RAID 1 put in. As you well know, your friend Marius is a big fan of SSDs.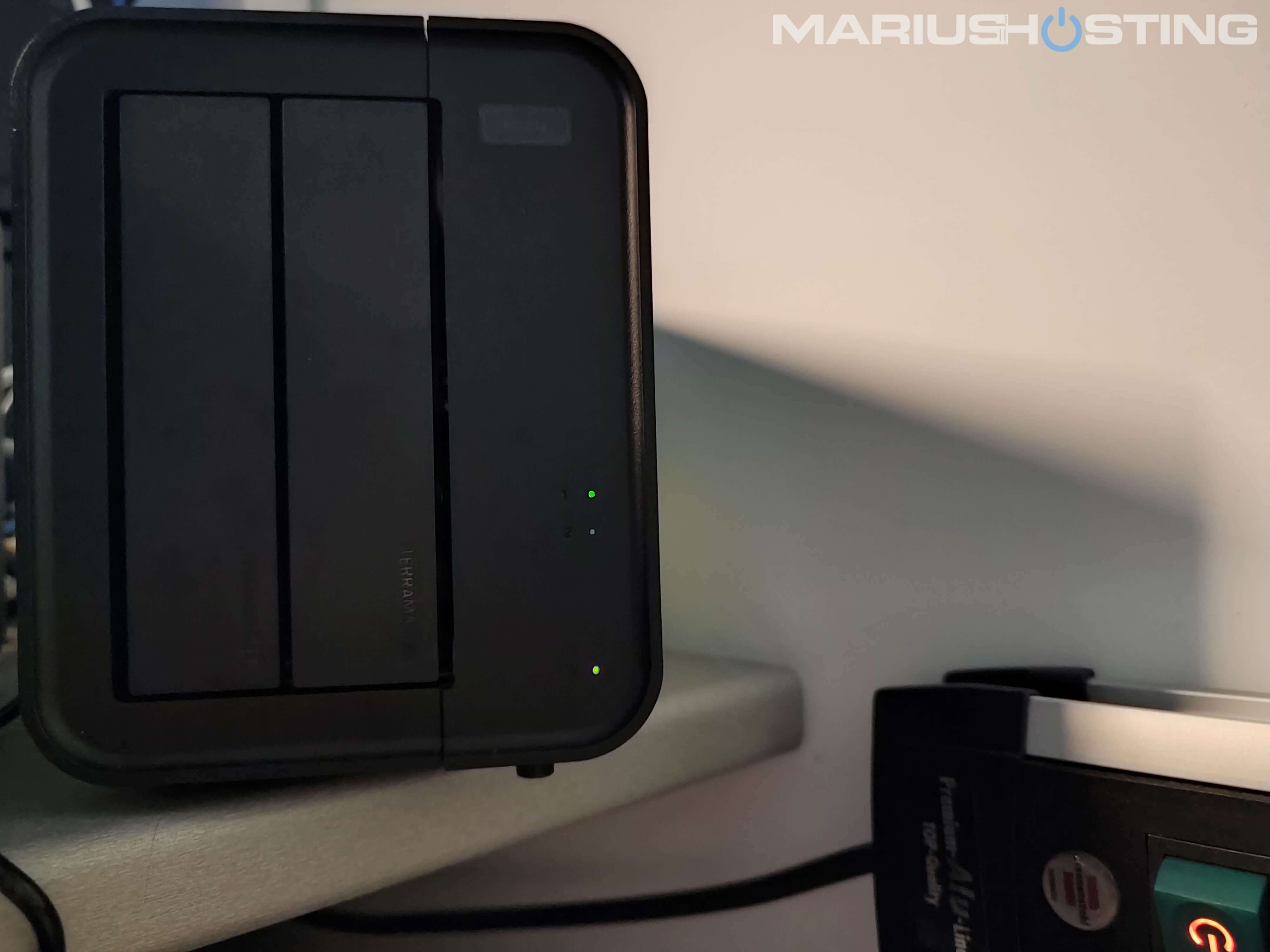 First Power On
After I inserted the disks, everything was up and running in a couple of minutes! To set up the TerraMaster F2-212, after you have inserted the disks, connect the power adapter, plug in the LAN cable, then click the ON button on the back. Next, open your favorite browser and access the following address below to start the TOS installation process.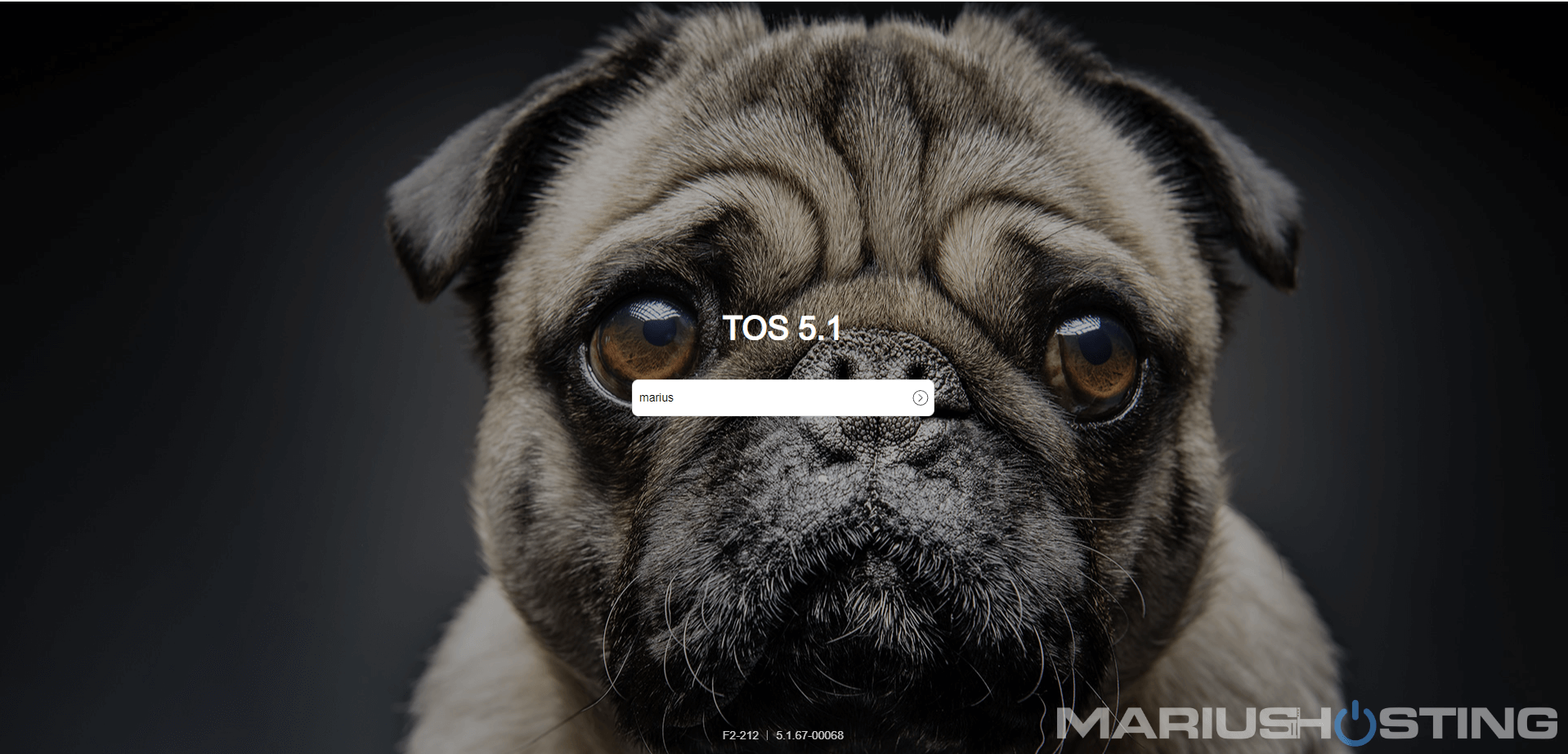 Upgraded

 

Kernel Brings Stronger Performance
The TOS 5.1 kernel has been upgraded from 4.19 to 5.15 Compared to its predecessor, TOS 5.1 optimizes the EXT4/Btrfs/NTFs file systems and the SMB3 file server, uses ext4/f2fs/ubifs file system encryption in API encryption, enables the Apple M1 SoC function under Linux, and adds support for the USB4 interface which greatly improves the performance and security of the file system. The Overview in the system Control Panel will keep you up to date about everything going on on your NAS. I have to say I really like the TOS operating system. The TOS Operating System is intuitive and streamlined, which makes for an effortless user experience, and has an updated retro style that is pleasant on the eyes. You can select your favorite language for the OS and get to work!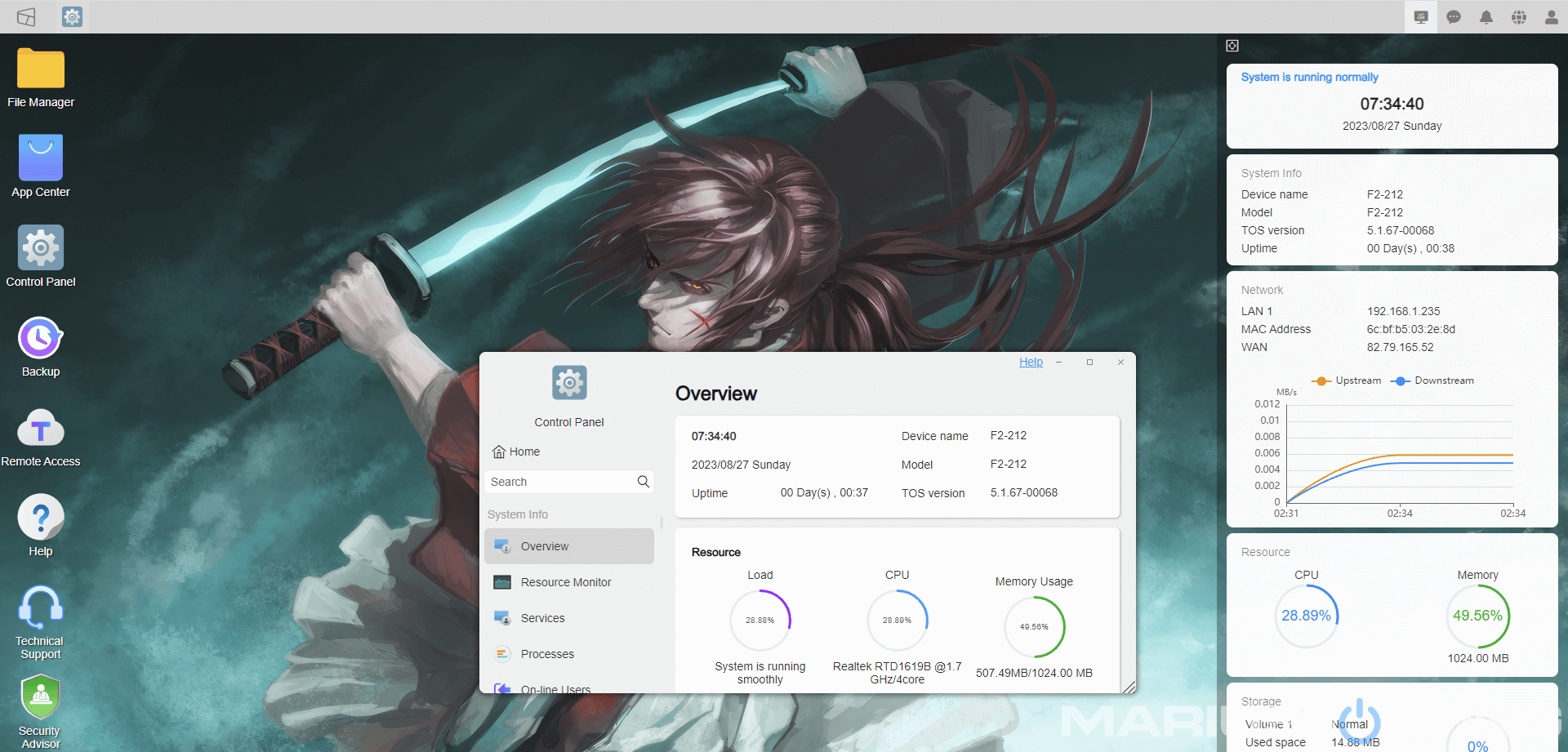 Your Files Are Always Protected!
There are so many Backup Options available in TOS for backing up your files and system configurations. The TerraMaster F2-212 NAS, via its TOS operating system, provides you with countless backup options to fit your needs.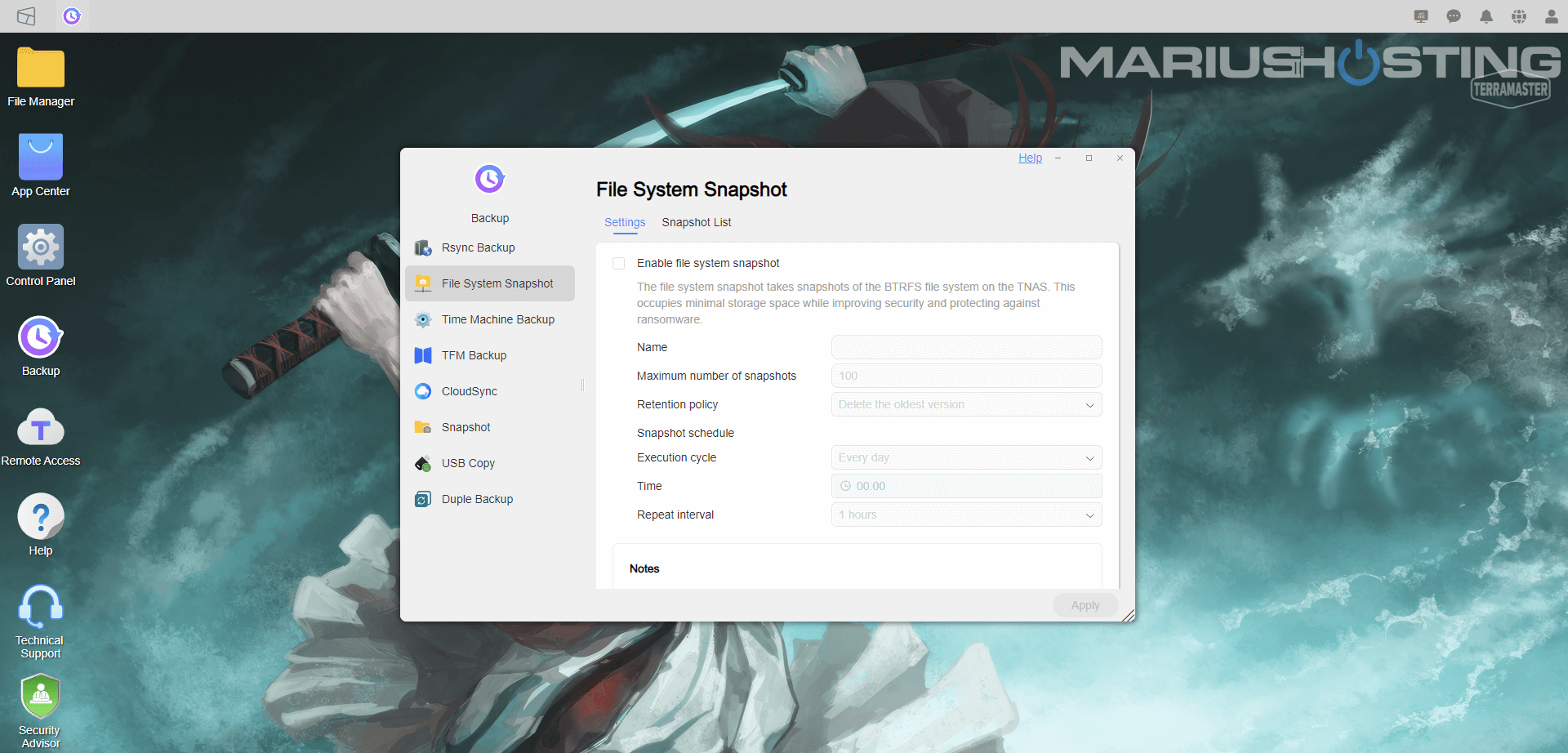 F2-212 App Center
The App Center allows you to download lots of free packages that allow you to perform different operations on your NAS.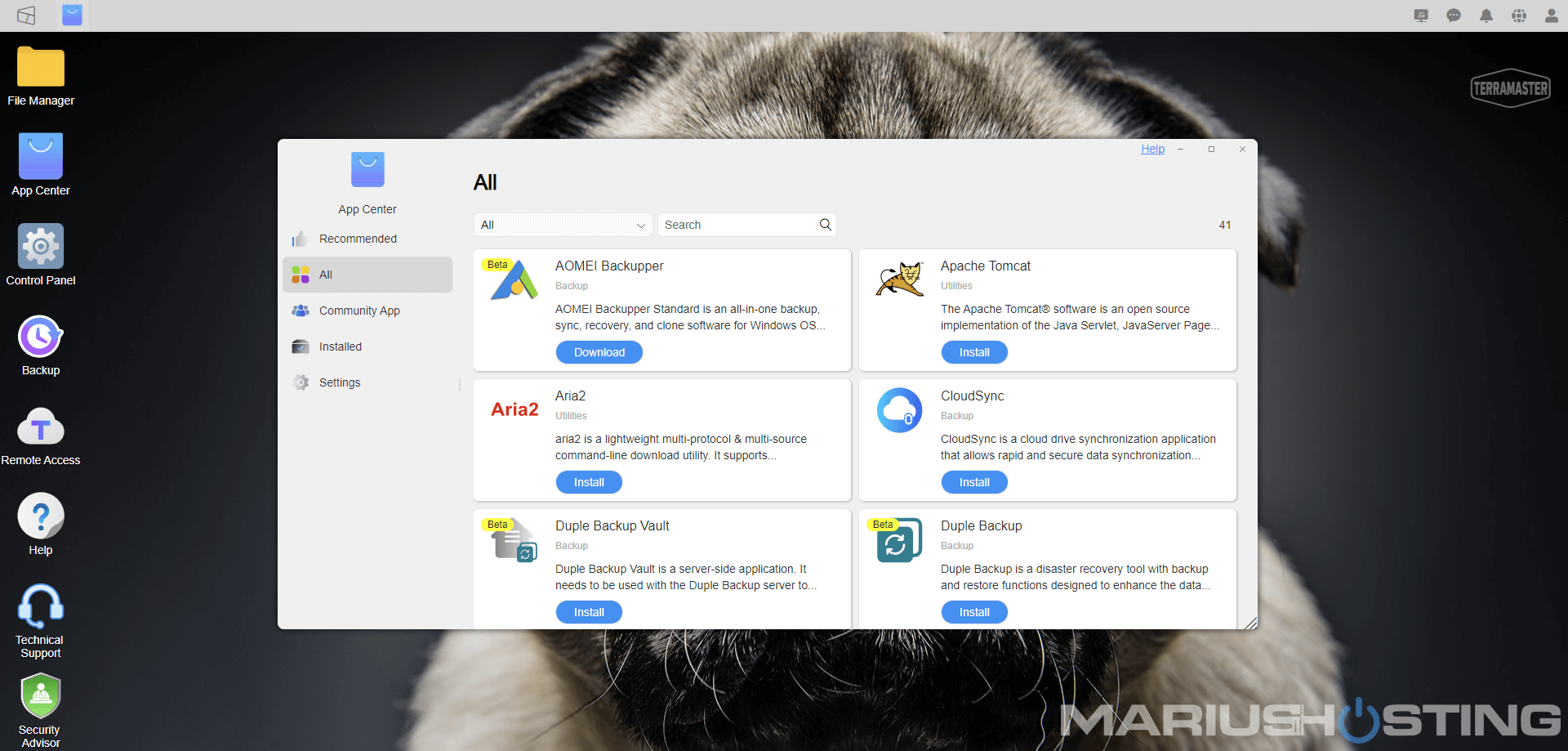 Community App
There is also an online community where you can find an impressive variety of different one-click install applications such as Invoice Ninja.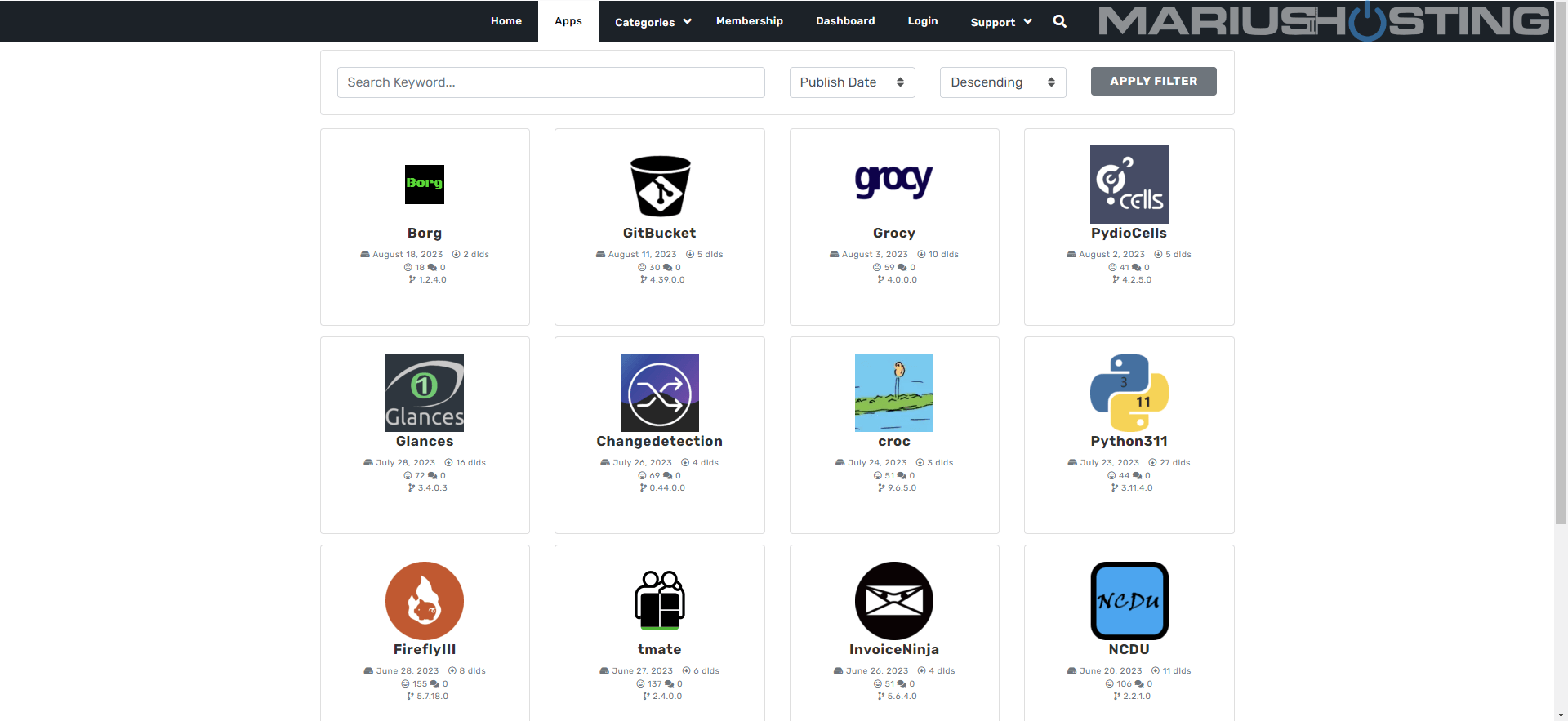 This post was updated on Wednesday / September 6th, 2023 at 7:06 AM