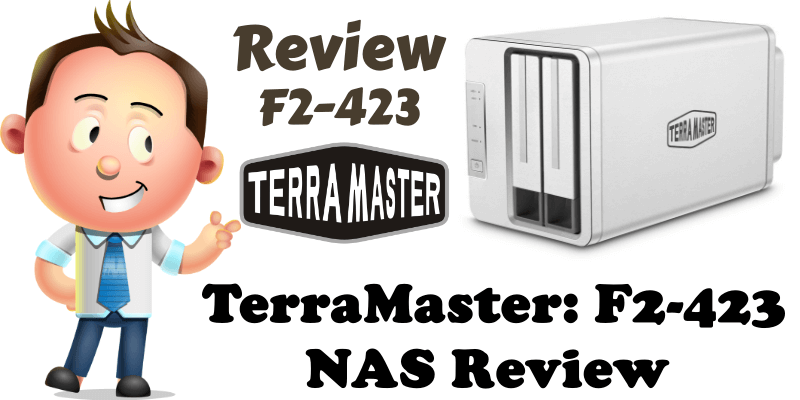 Hello to all of you, loyal visitors! Today, your friend Marius has tested a TerraMaster NAS for the first time. More specifically, the 2-bay TerraMaster F2-423 model. As you well know, my blog is primarily focused on the world of Synology, but, every once in a while, I don't mind taking a look at competing devices, especially when they are worth mentioning. So today I'm going to be examining the TerraMaster F2-423 2-bay NAS. What is TerraMaster? TerraMaster Technology is a Chinese company that specializes in computer software and network attached storage (NAS). One of the things that blew me away about TerraMaster is its TOS operating system which has a stunning simplicity. The operating system is extremely user friendly and intuitive, and easy to adapt, suitable even for those who are new to NAS.
If you have been following me for some time, then you must know that every time a new product arrives at the mariushosting headquarters, it goes through a mandatory and extremely detailed inspection performed by Tara and Nora, two of my beautiful Romanian Mioritic Shepperd dogs. This time, Nora was the one to welcome the TerraMaster F2-423, which she greeted benevolently with a compulsory sniff, as she does with any and all packages that arrive at the mariushosting residence.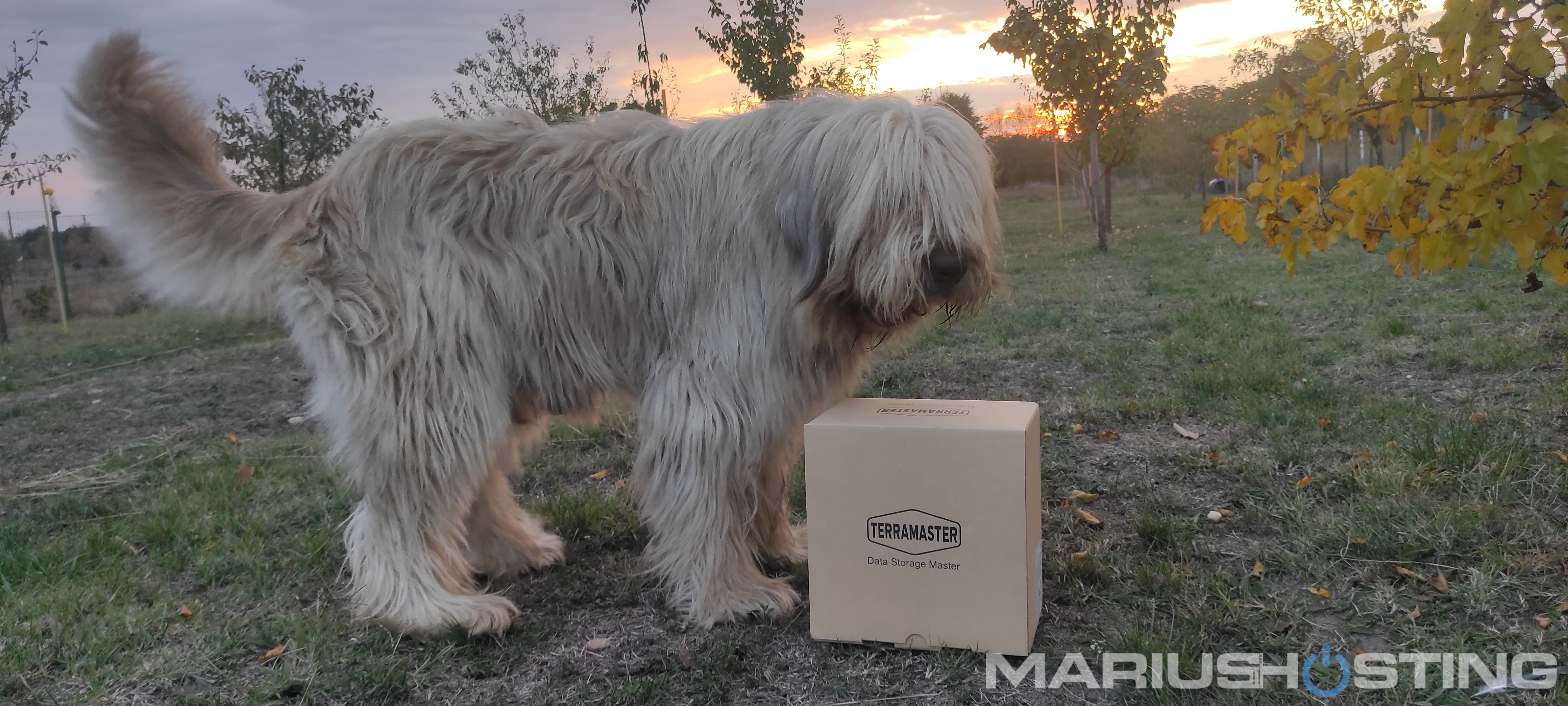 Simple Package
The package for the TerraMaster F2-423 is well designed to resist damage from shocks. In the picture below we have Nora guarding the TerraMaster F2-423 as any brave Romanian Mioritic shepherd does.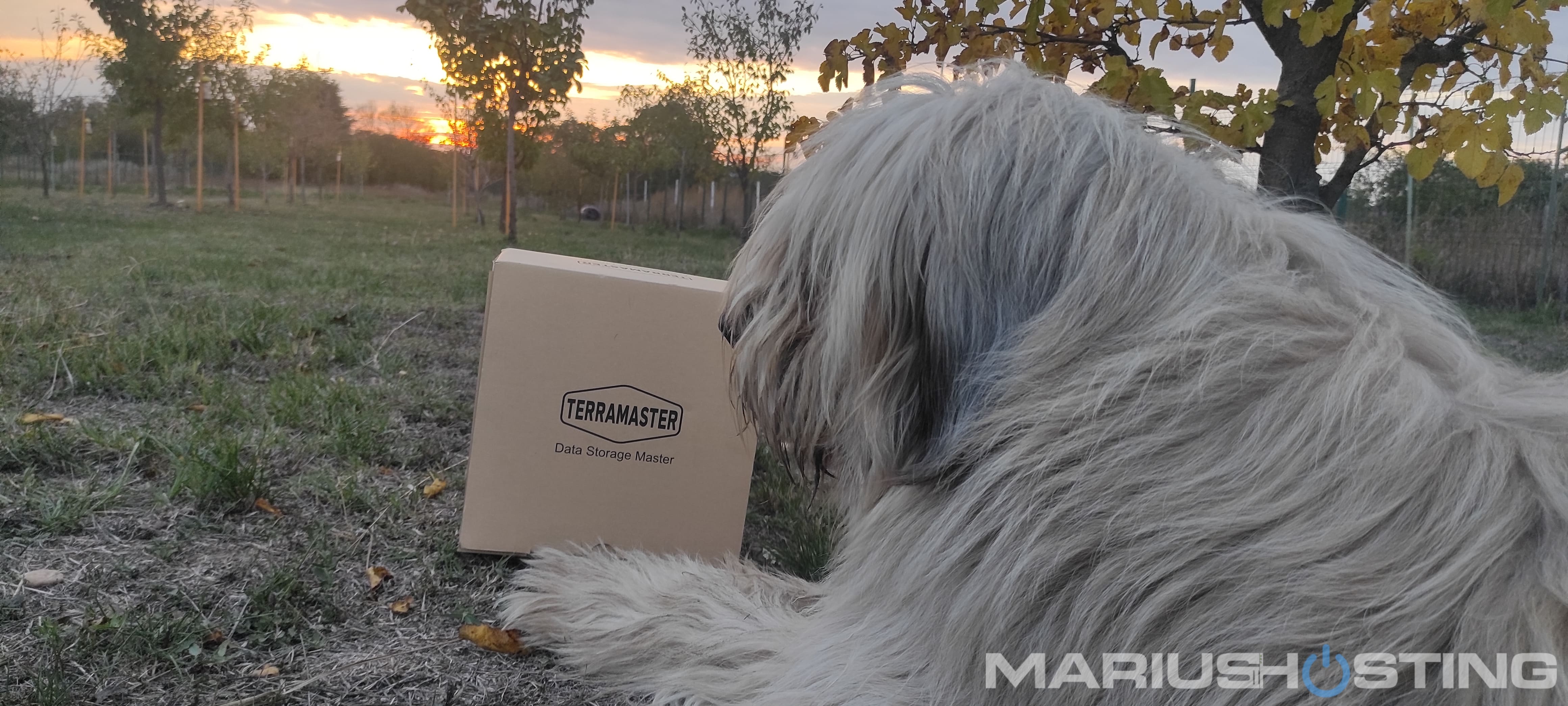 Well compartmentalized
Professional packaging, everything nicely settled in its place, the components being individually and carefully packaged. The two side guards provide great anti-shock protection – in case of mishandling of the box, the NAS inside is secured and protected from damage.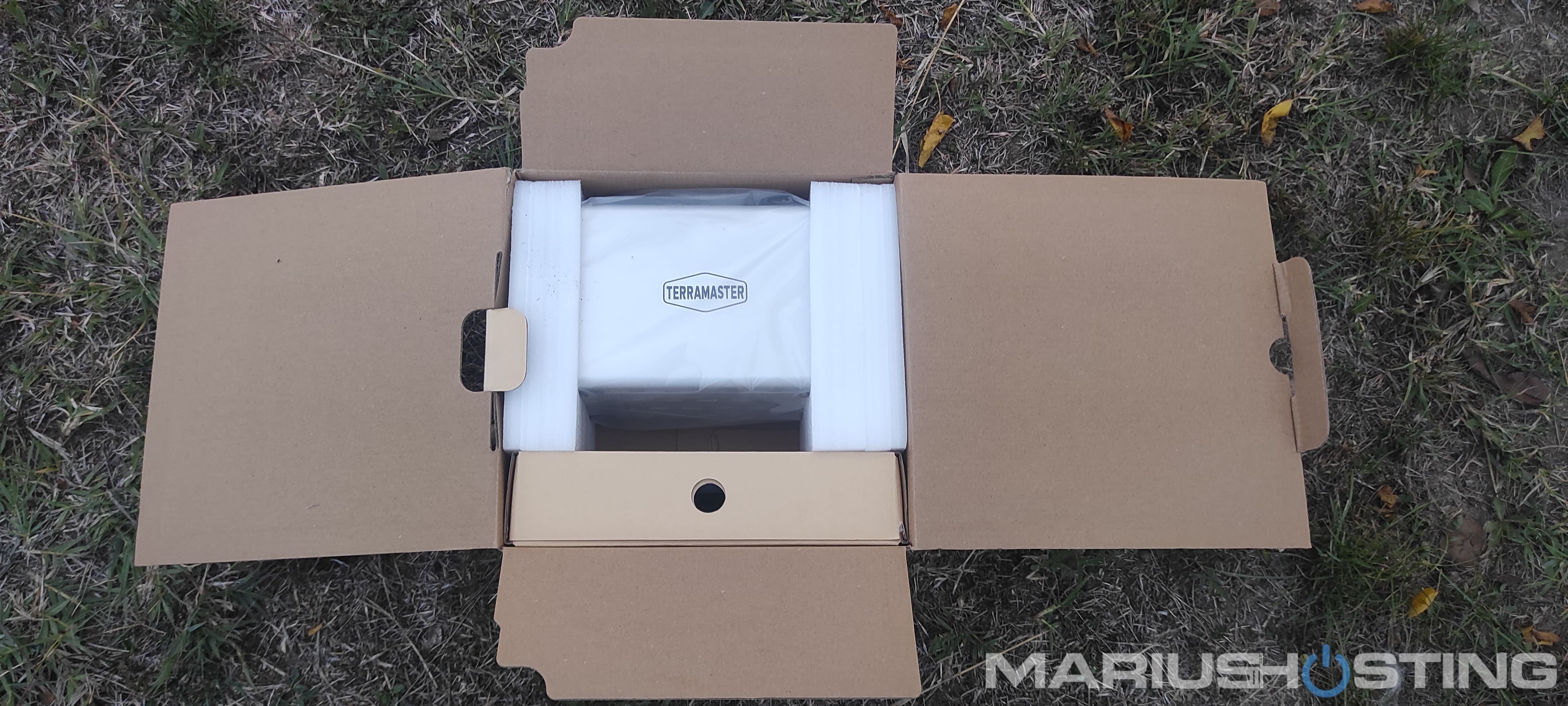 TerraMaster F2-423: First Impressions
Over the years, as technology grew, NAS devices have changed and have become top of the range. The leap in technology has made them into something we can no longer do without, and every household and every business now absolutely needs a NAS in their portfolio of resources. And here it is on this autumn day in all its glory: the TerraMaster F2-423 with two bay compartments! The TerraMaster F2-423 is a 2-bay NAS model suitable for use with both HDDs and SSDs, depending on your preference. Over the years, TerraMaster has aimed for a minimalist design that brings elegance into your workplace and home. One of the things I immediately noticed about its design is the updated retro style which I personally really like.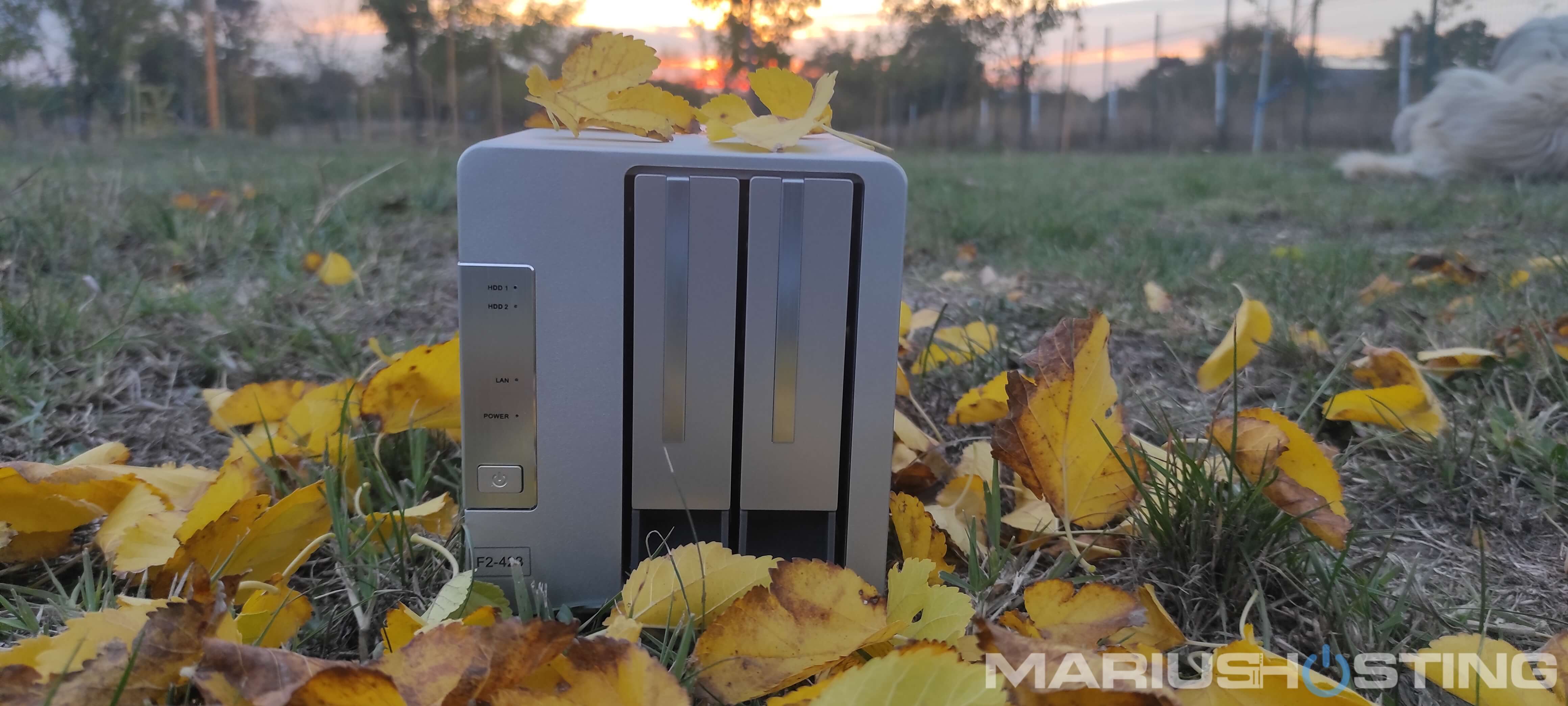 Inside the Package
In addition to the NAS, inside the box you'll find one 5e LAN cable. Also, some screws for the HDDs and SSDs, and the power adapter plus the cord cable. You will also find a Quick installation guide for the NAS and a limited warranty document.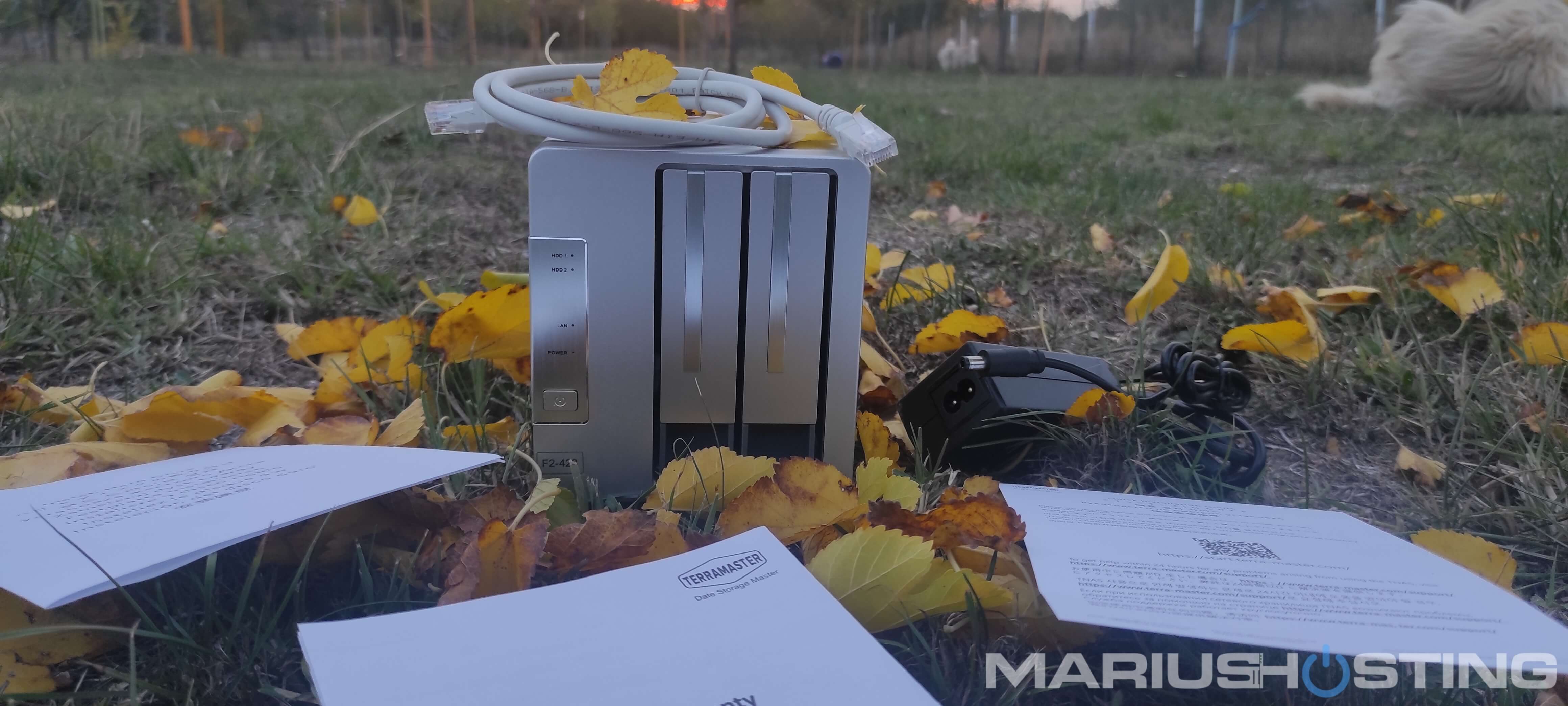 TerraMaster F2-423 Back View
FAN
HDMI port
2x USB 3.0 ports
2x 2.5GbE Rj-45 ports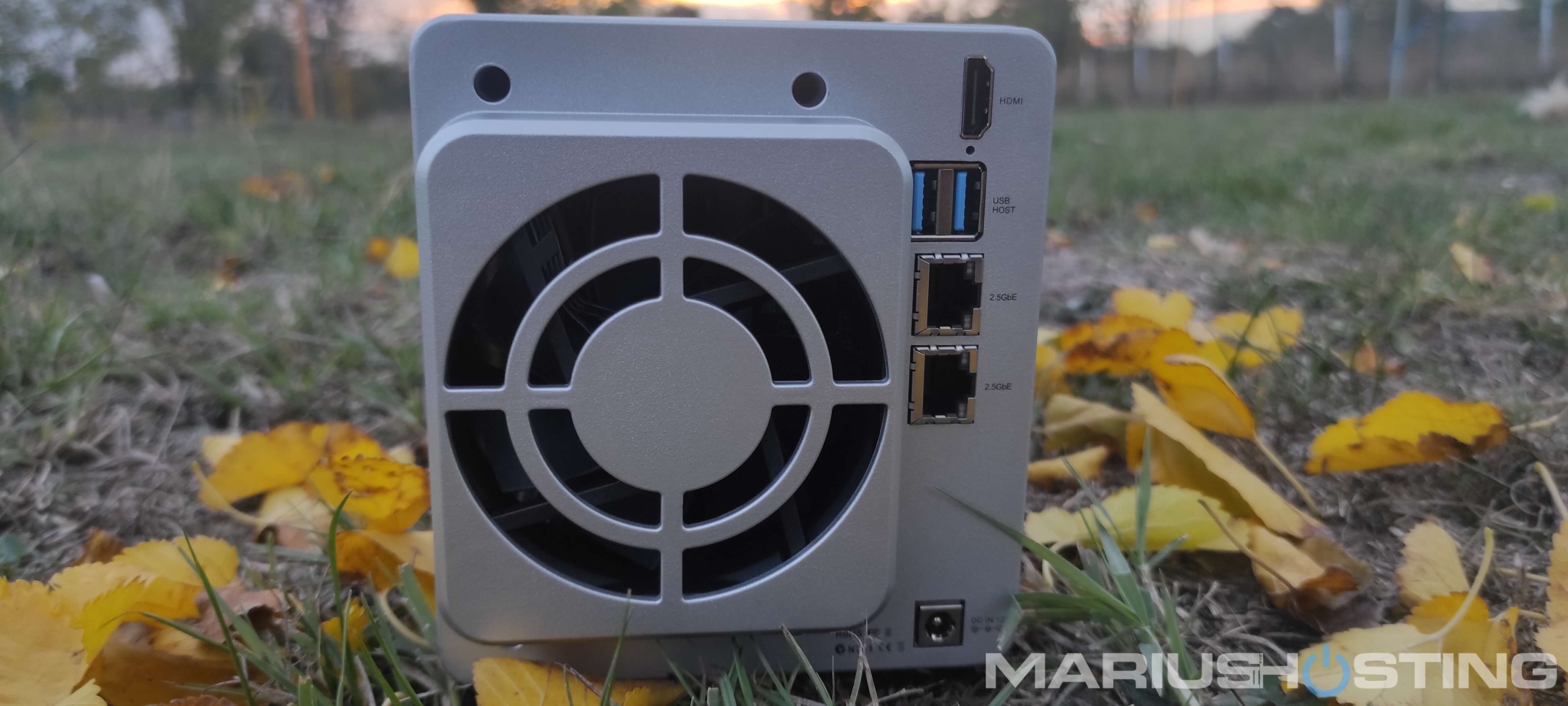 F2-423 Underside View
Everything metal: compact metal with a well thought-out ventilation grille.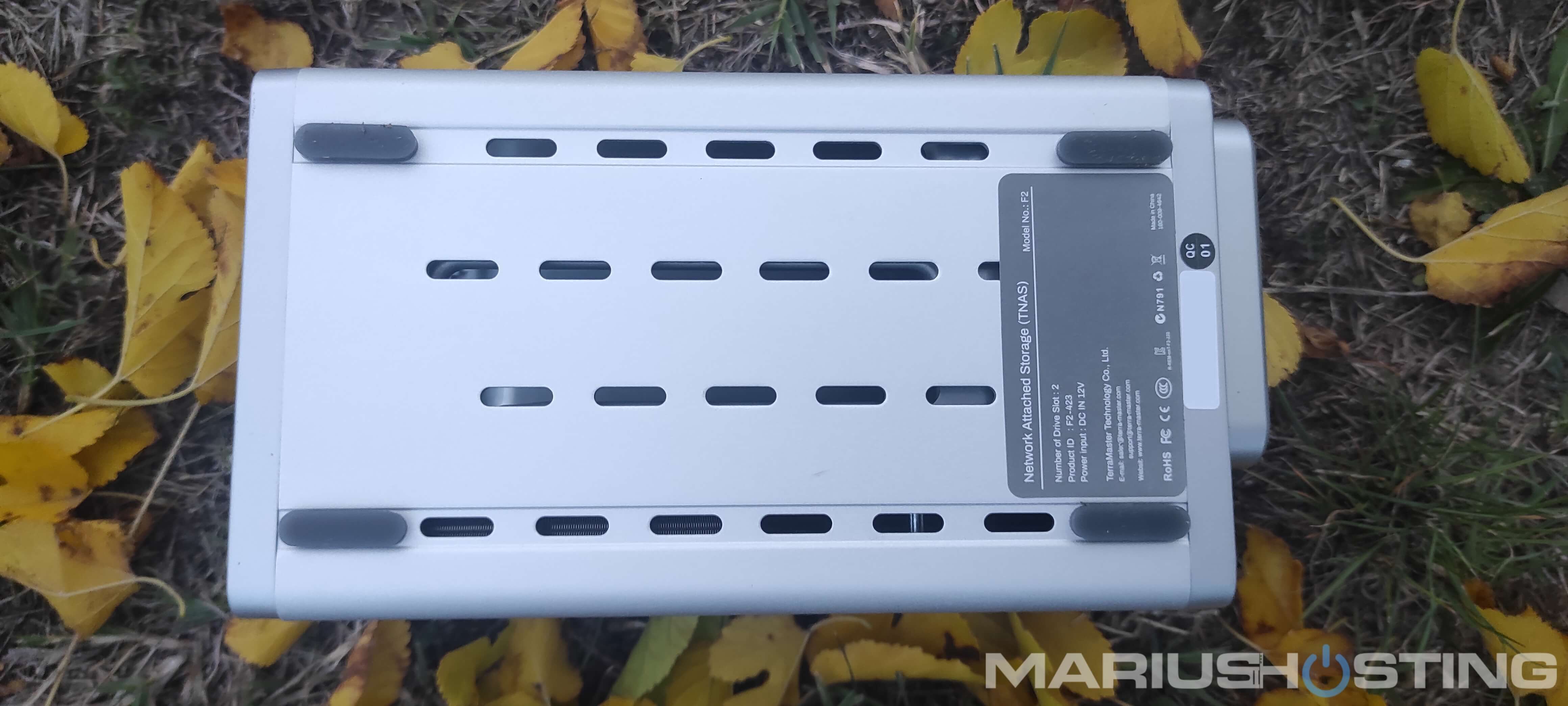 F2-423 Side View
Minimalist, elegant design with an updated retro style. One of the things I have immediately noticed is the robustness of the NAS which is largely owed to its all-metal case.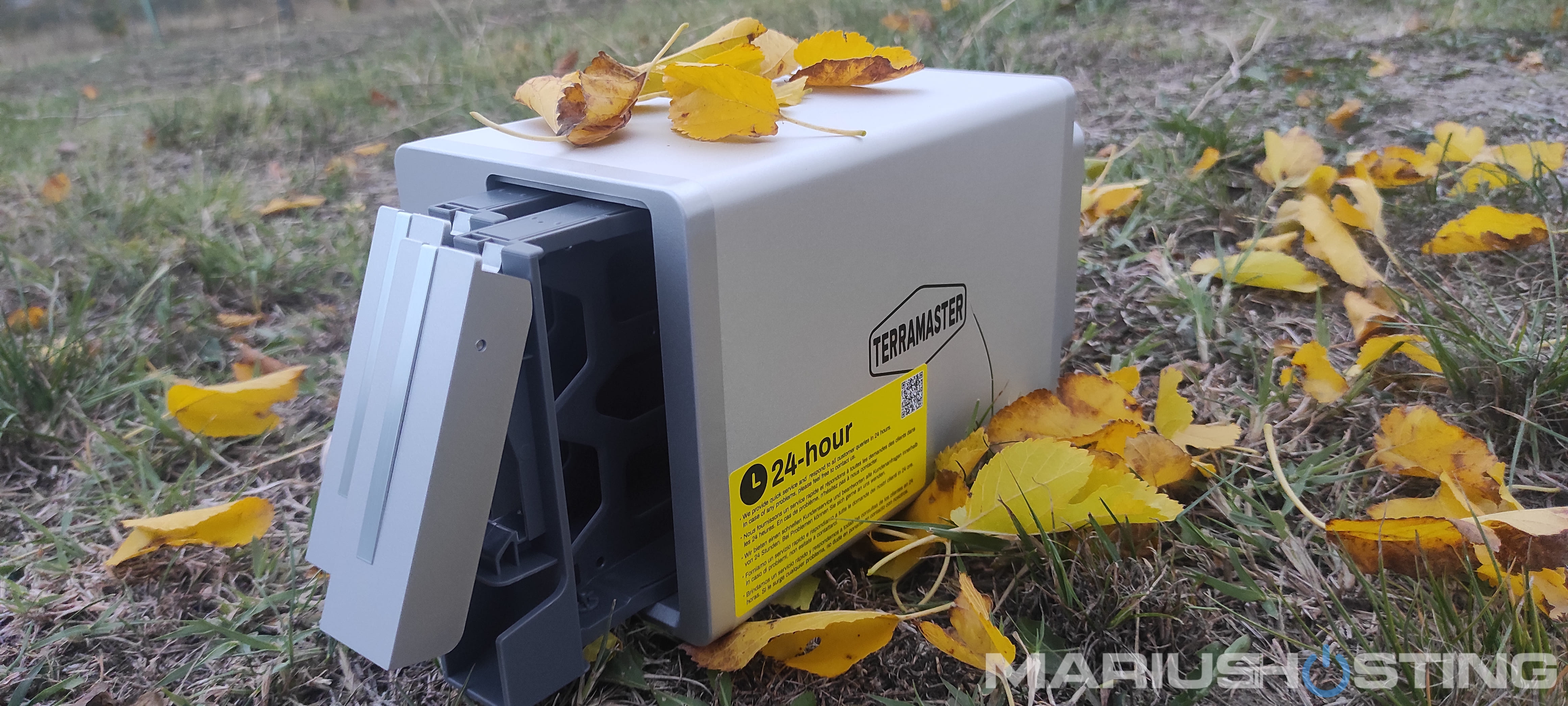 A Close-Up!
If you look closely inside one of the disk slots, you can see there is metal everywhere, and the design supports excellent heat dissipation. Metal protection separates the disks from the well-ventilated motherboard.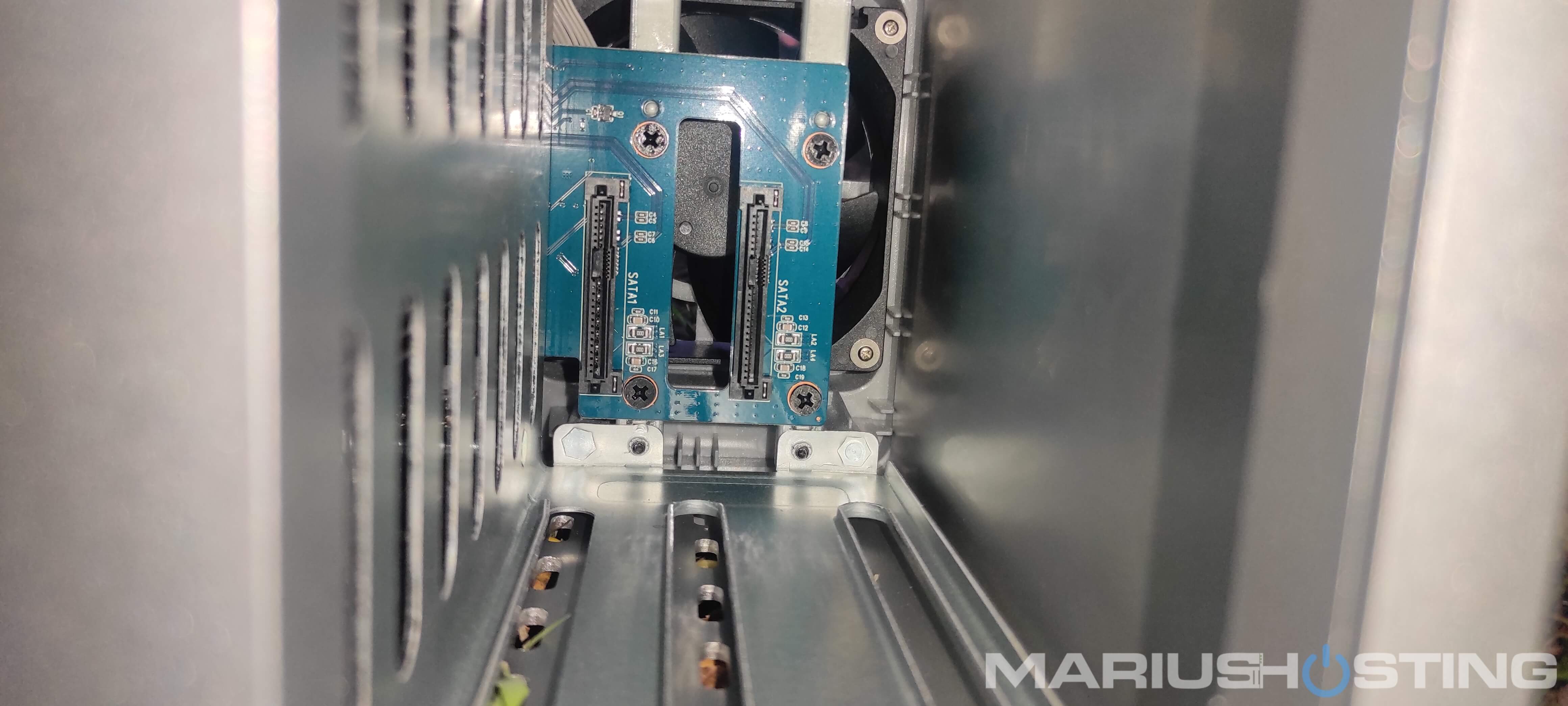 I Love This!
I feel spoiled when brands add the screws for the disks. I have often found myself in situations where missing these little screws turned into a big issue. It happened to you too, didn't it? Not even disk manufacturers add these screws when you buy an HDD or SSD disk, but fortunately, TerraMaster has thought of this small, but important detail that is much appreciated by its users.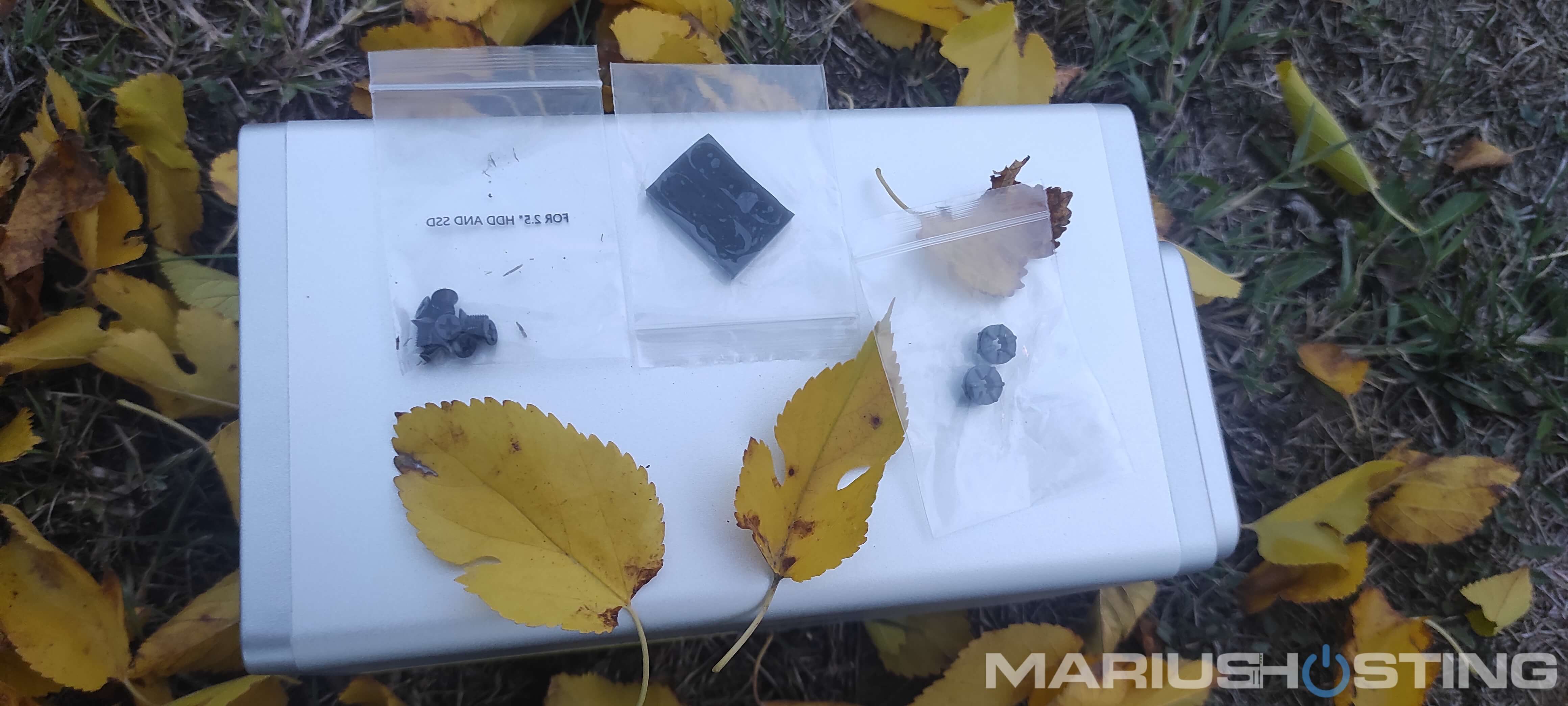 Preparation for the installation
As you may know, I use SSDs exclusively in all my NAS environments for quietness and better user speed.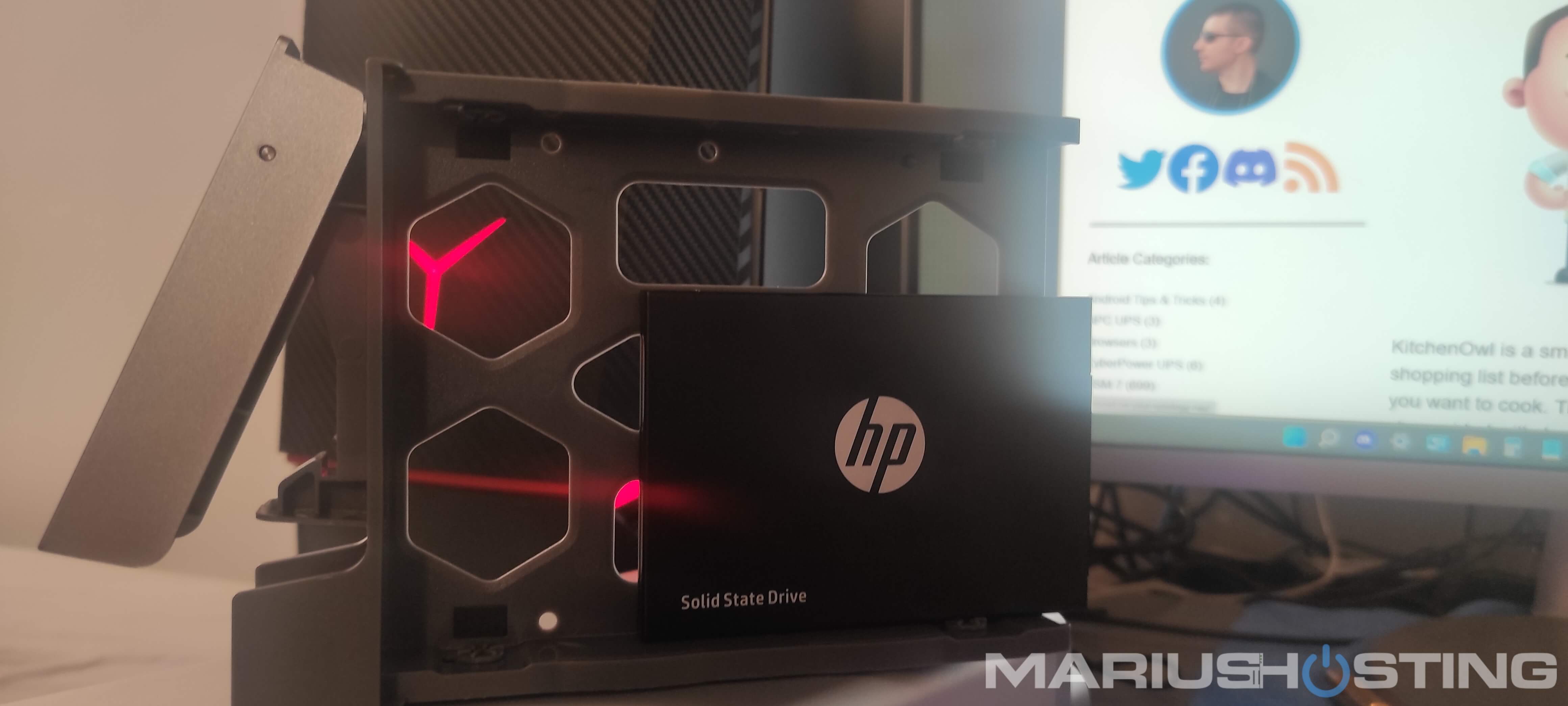 Is This It?
Yes, this is the TerraMaster F2-423 up and running in all its glory! Right now I have two SSD disks in RAID 1 put in. Your friend Marius is a big fan of SSDs.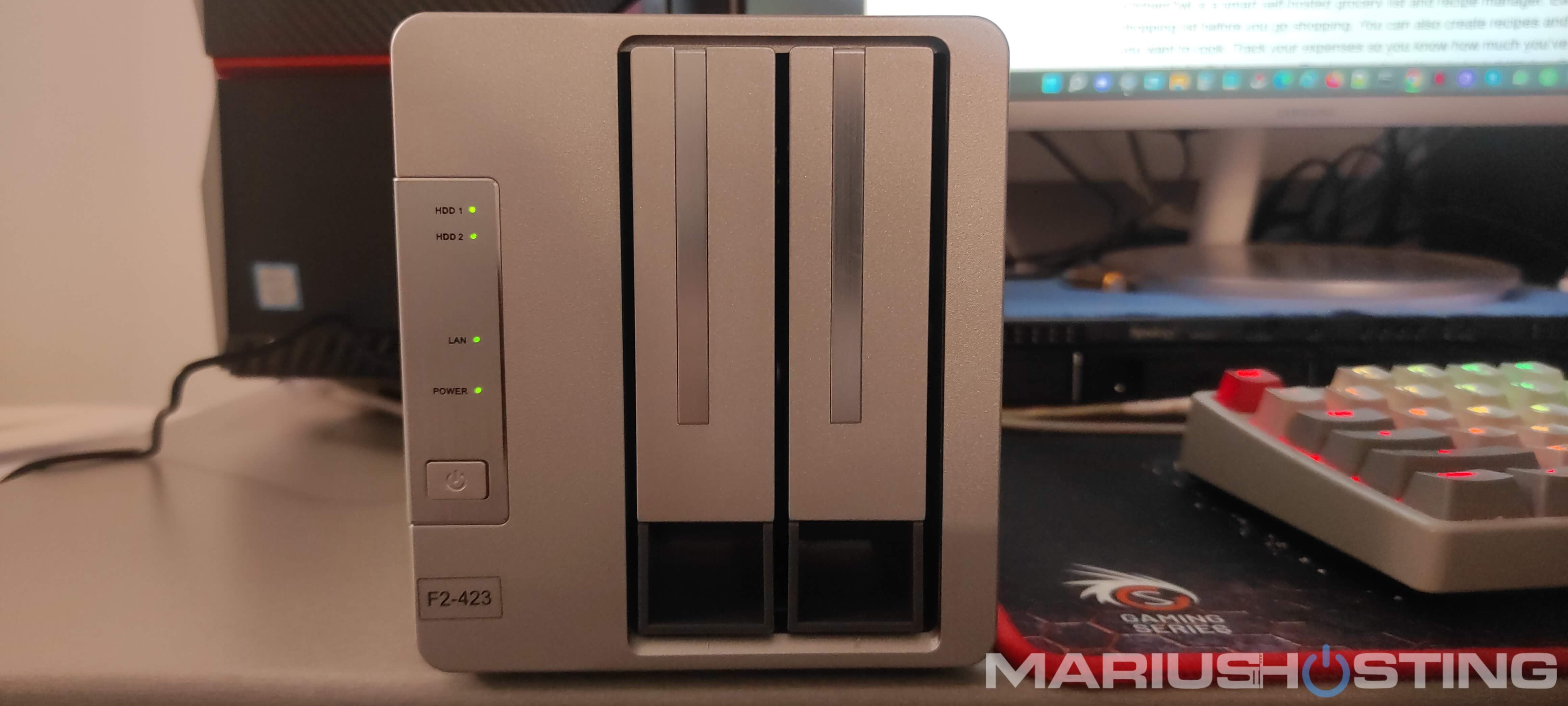 TerraMaster F2-423 TOS Operating System Installation
To set up the TerraMaster F2-423, after you have inserted the disks, connect the power adapter, plug in the LAN cable, then click the ON button. Next, open your browser and access the following address below to start the installation process.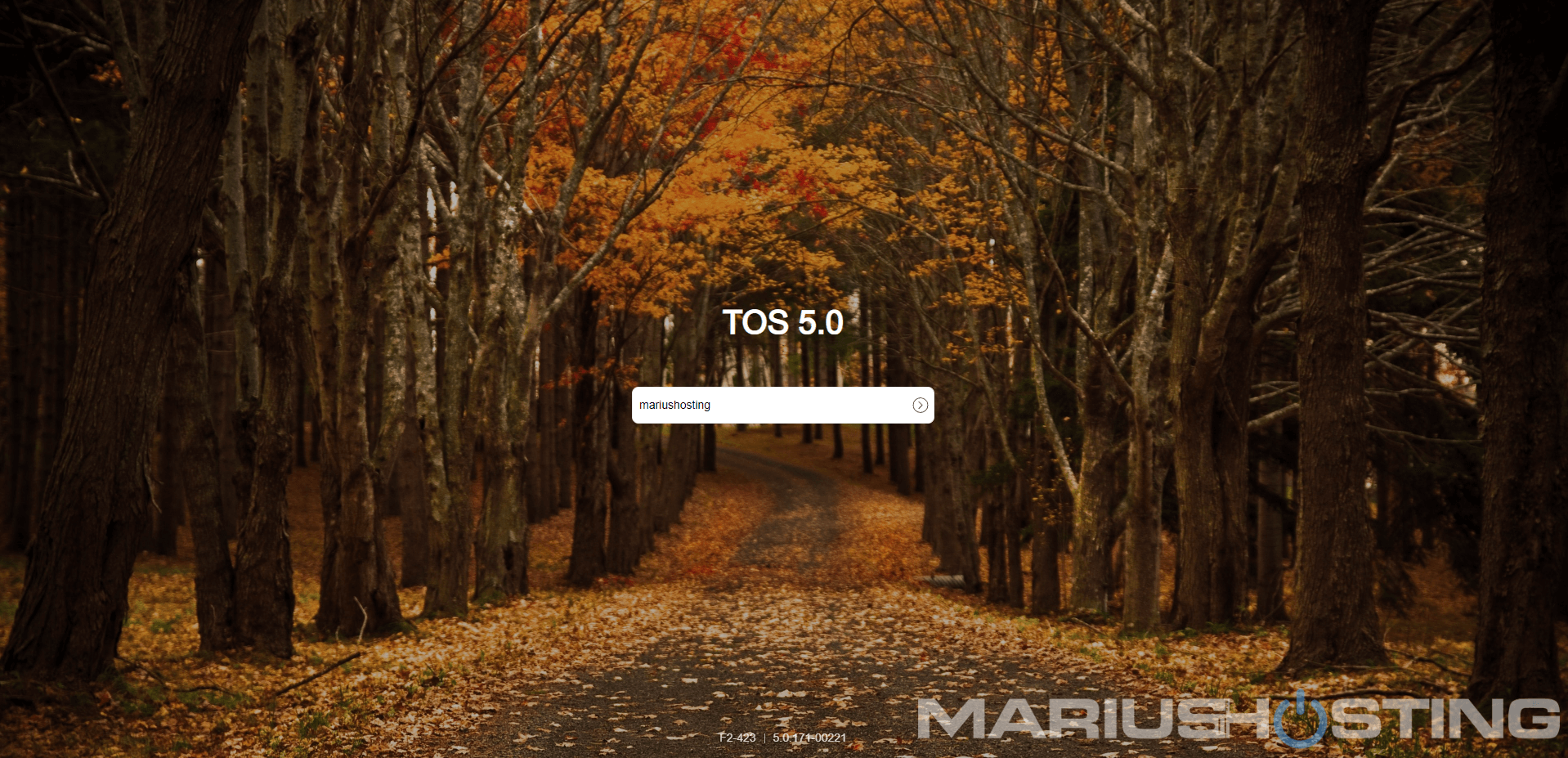 Hundreds of free applications
The TerraMaster App Center is the equivalent of Synology Package Center. Here you will find hundreds of free applications like Docker, Plex, Nextcloud, WordPress, Portainer, Transmission, qBittorrent etc. and more.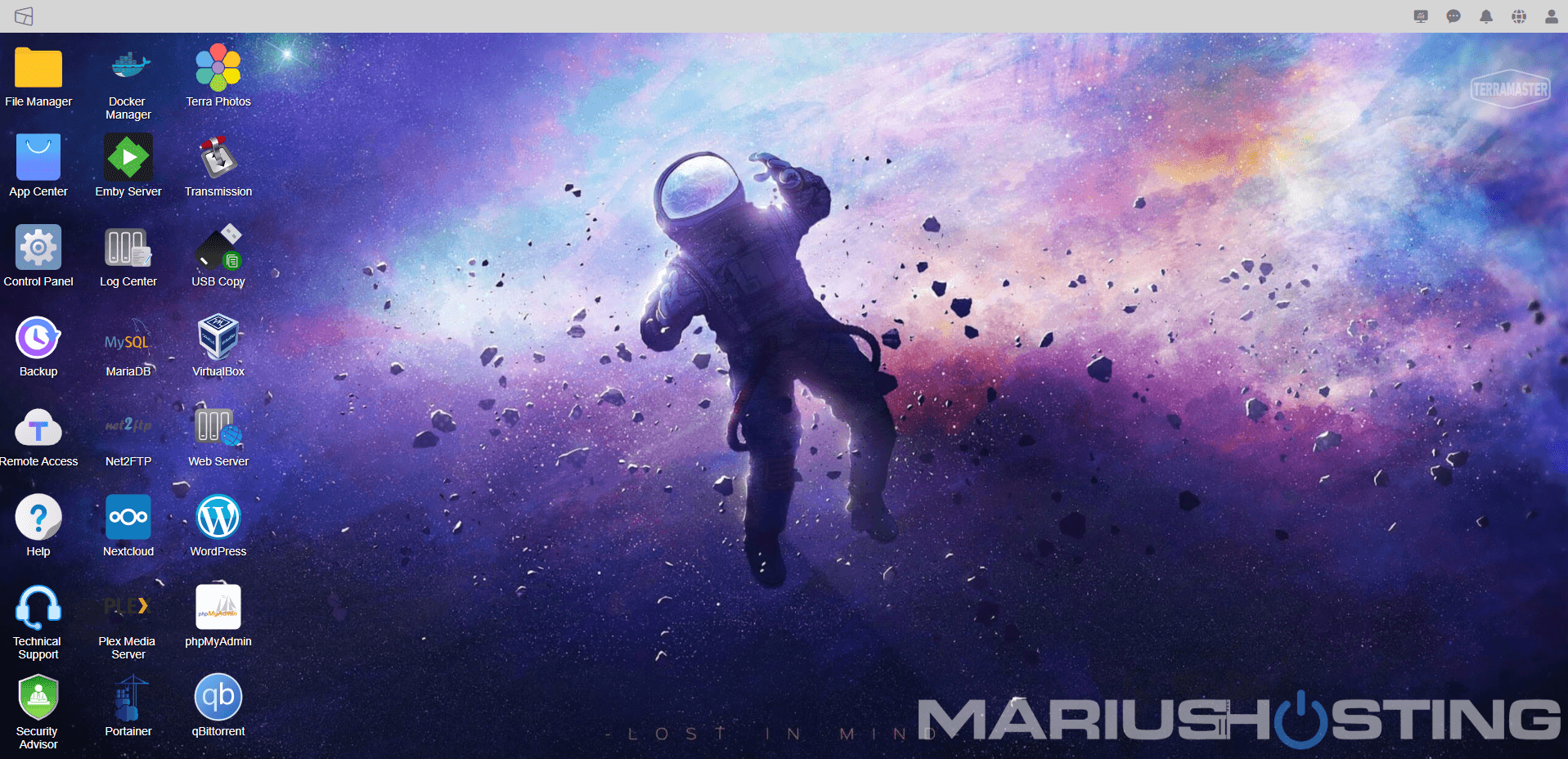 Everything at a glance
Monitor your system at all times!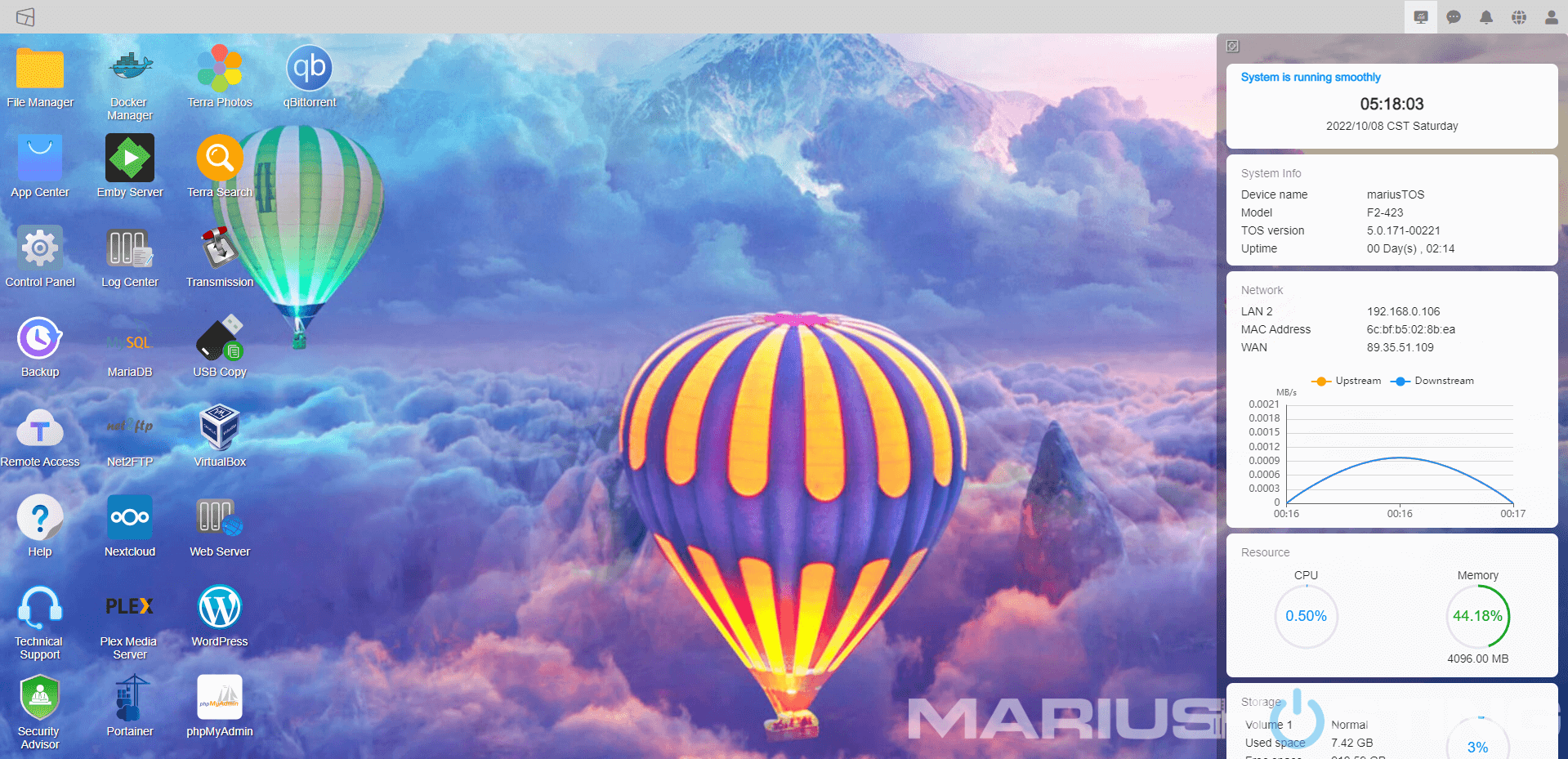 Ease of use
The TOS Operating System is intuitive and streamlined, which makes for an effortless user experience, and has an updated retro style that is pleasant on the eyes. You can select your favorite language for the OS and get to work!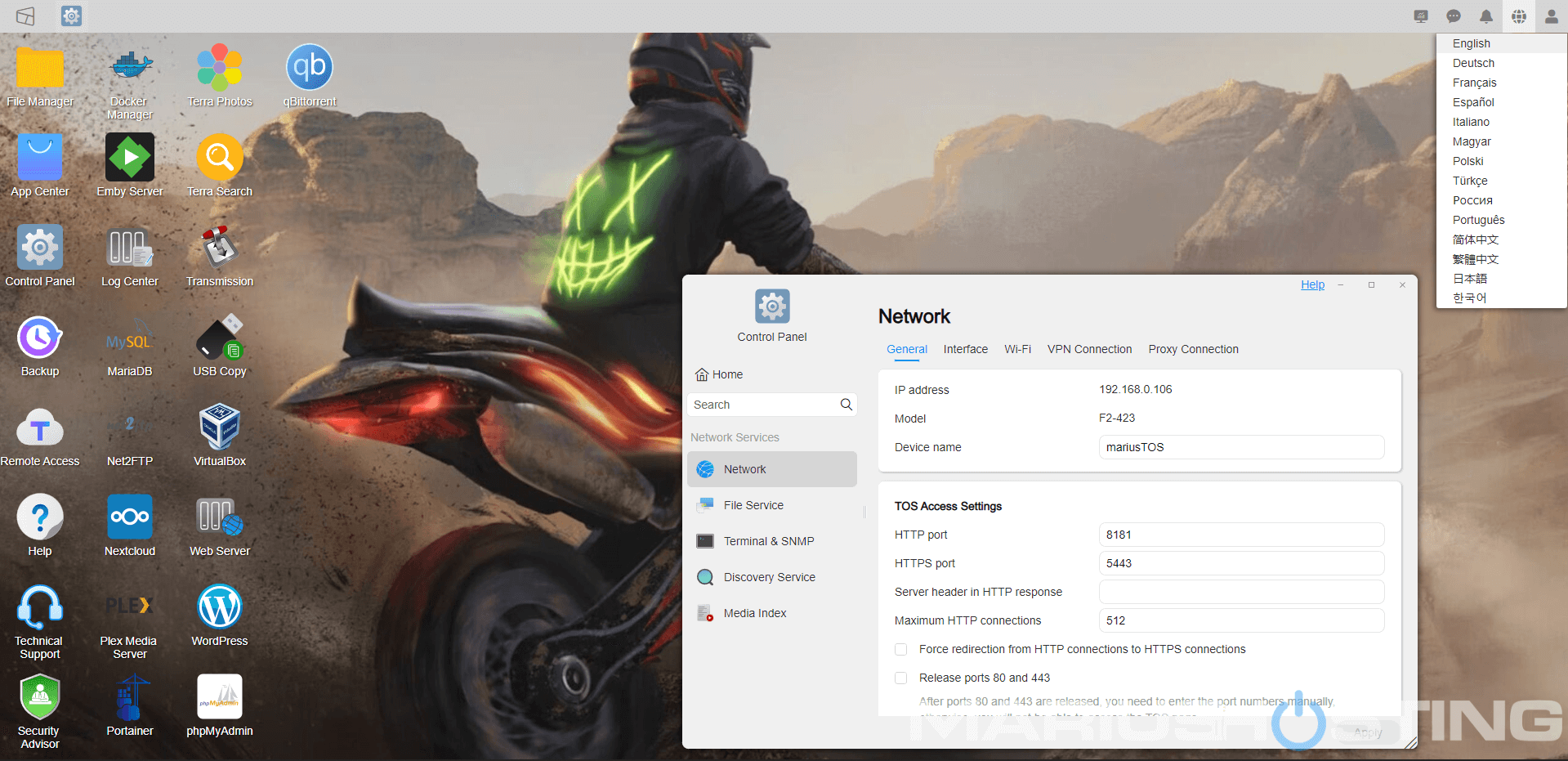 Note: You can also upgrade the NAS RAM thanks to the 2 available slots. Currently, the F2-423 comes with 4GB of preinstalled RAM with the option to upgrade up to 32GB.
What it is I wish would be implemented on the F2-423
M.2 2280 support with PCIe 4.0.
Regular updates to third-party packages.
PHP 8.2 (right now only PHP 8.1 and 7.4 is supported).
Note: How much does the TerraMaster F2-423 cost? The price for the new F2-423, according to Amazon, is $380 or 390 EUR.
This post was updated on Monday / June 26th, 2023 at 5:04 PM