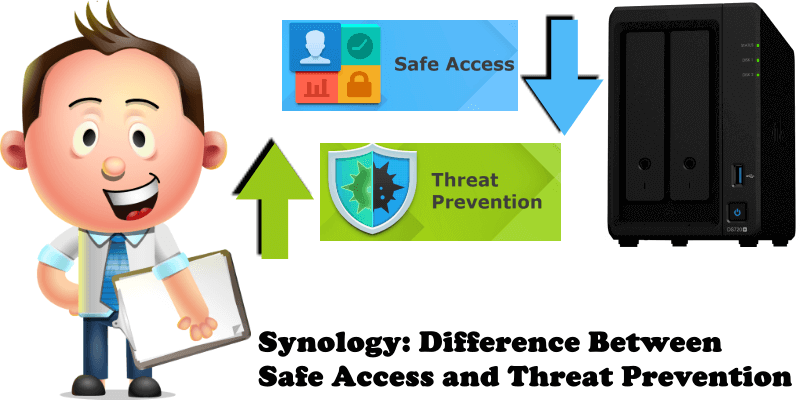 If you, like me, have a Synology router, you have almost certainly wondered what is the difference between the Safe Access package and the Threat Prevention package present in your Synology router Package Center. In today's article I will clearly explain what are the differences between Safe Access and Threat Prevention.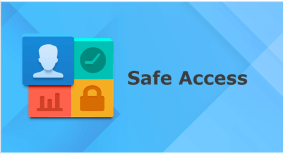 SAFE ACCESS
Safe Access is DNS and IP based. It integrates several external databases (including *Google Safe Browsing) that identify domains and IPs related to malware, phishing, botnets, command and control servers, social engineering etc. When a device in the network attempts to access the blacklisted destinations, the Synology Router prevents the connection from even being established.
What is Synology Safe Access ? Safe Access shields your network and allows you to manage the devices connected to your Synology Router. With Safe Access you can set up different levels of web filters and impose daily time quotas on different users. Your network will benefit from the following features:
Internet Schedule: Set up when to allow or block Internet access.
Time Quota: Configure daily time allowances for Internet access.
Web Filter: Set different levels of access restrictions and customize your own web filter to block inappropriate websites (parental control).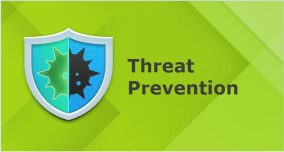 THREAT PREVENTION
Threat Prevention is signature-based. It monitors incoming and outgoing traffic using Deep Packet Inspection (DPI) – not just checking the domain or IP. Threat Prevention is able to drop any malicious packet detected in Real-Time. In addition to Internet attacks, Threat Prevention can alert you to inappropriate user behavior, such as sending passwords through unencrypted HTTP traffic.
What is Synology Threat Prevention? Threat Prevention dynamically guards the network security of your Synology Router and its subordinate devices in the following ways:
Inspecting Internet traffic to detect and drop malicious packets.
Recording network events and offering statistical analyses regarding malicious sources.
Delivering alert notifications on Log Center, via e-mail and SMS.
Allowing manual and automatic updates for enhanced protective power.
Note: Both packages work automatically and simultaneously. You can review the event logs and adjust the actions, but even if you don't, the two packages still silently protect you by working in the background.
Note: *Safe Browsing is a Google service that lets client applications check URLs against Google's constantly updated lists of unsafe web resources. Examples of unsafe web resources are social engineering sites (phishing and deceptive sites) and sites that host malware or unwanted software.
Note: You can install Safe Access and Threat Prevention in Synology RT6600ax, RT2600ac and MR2200ac.
This post was updated on Friday / June 10th, 2022 at 4:06 AM