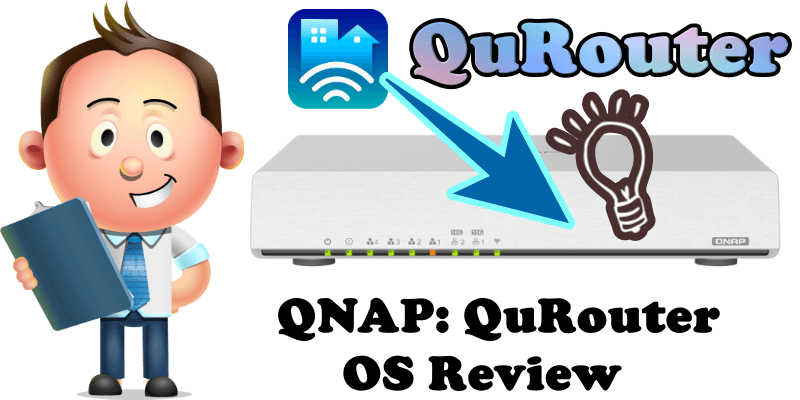 A few days ago I did a hardware review of the QNAP router, code name QHora-301W. This is the first router model launched by QNAP about 1.5 years ago, in December 2020. However, its operating system, called QuRouter, has been continuously improved and, as a result, has become more and more user friendly and advanced. The operating system of the QuRouter has a graphical user interface that is intuitive and easy to understand, even for beginners. One of its biggest strong points is that it receives constant updates from the QNAP developer team. See the full changelog for the QuRouter operating system. In today's article I want to show you some of the strengths of the QuRouter operating system.
Intuitive graphical interface
The QuRouter OS has a very intuitive graphical interface. At first glance, some might say that the interface is so simple that it's, well, too simple. However, that's not the case. A graphical interface such as the QuRouter's is easy to use, with all the various options categorized clearly and cleanly in a side panel, which actually makes it advanced and elegant in its simplicity.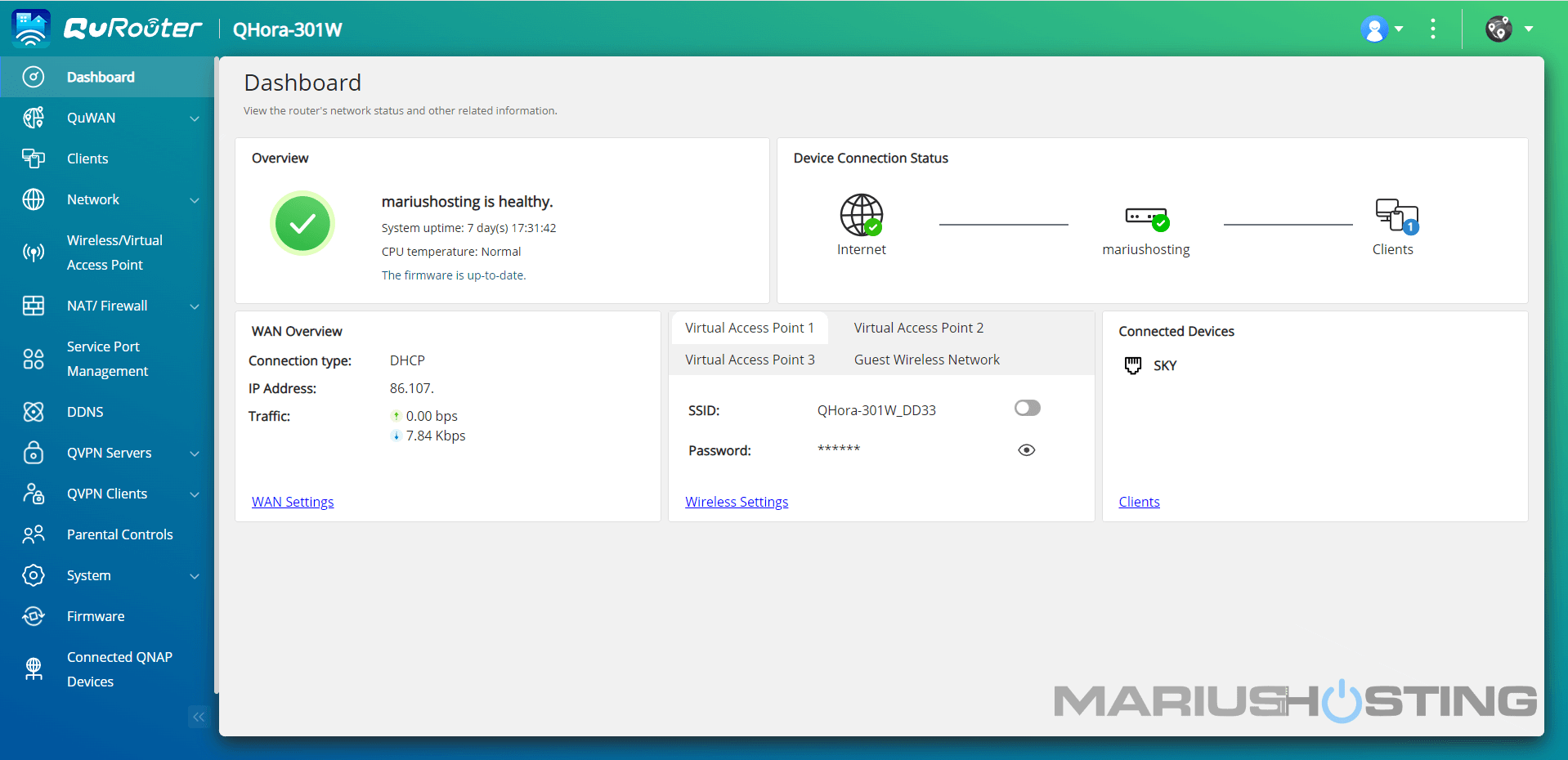 WAN & LAN Settings
You can easily configure WAN and LAN port settings by clicking just one button. This way you can switch the 10GbE WAN port based on your requirements.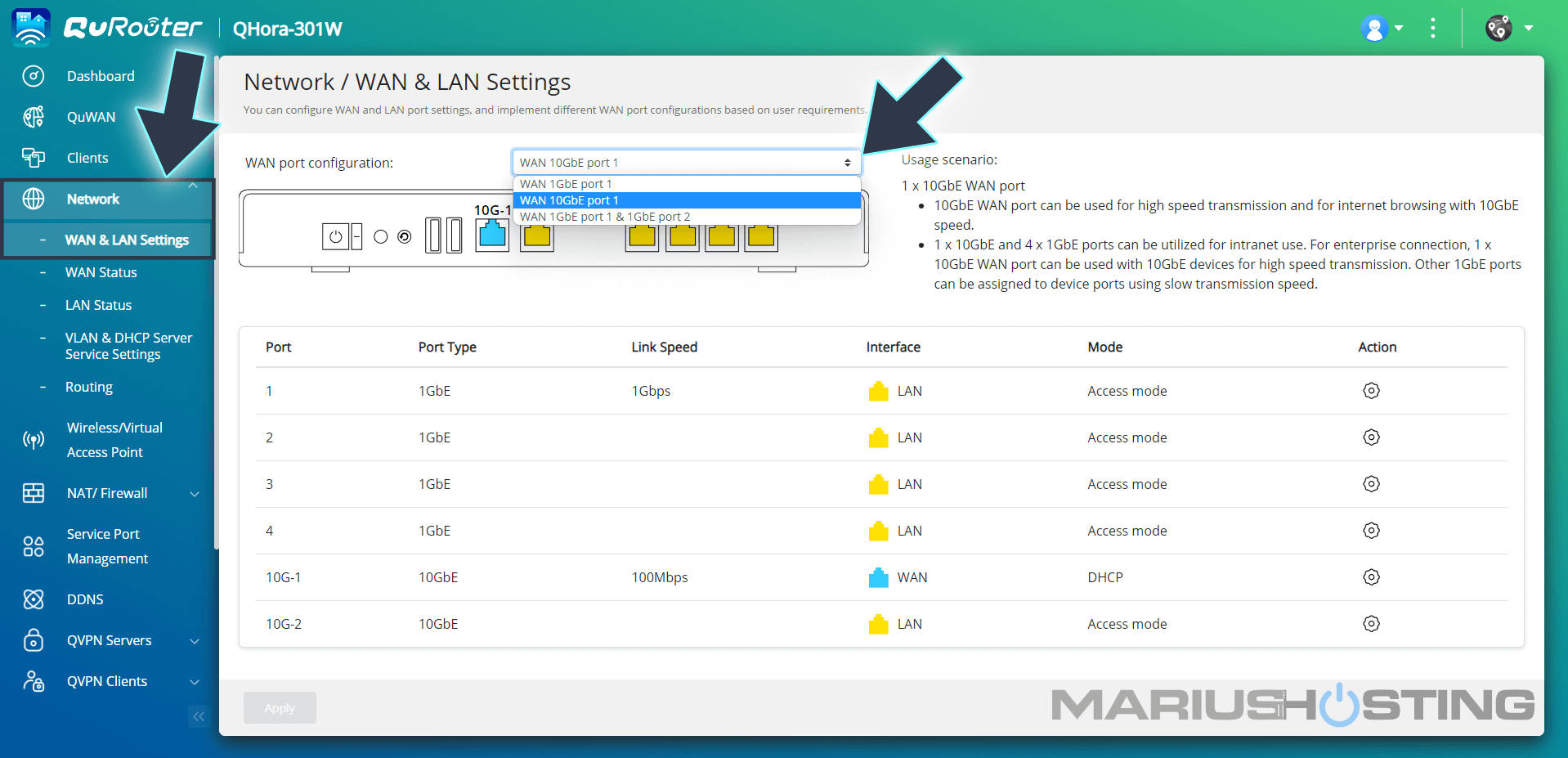 Powerful Firewall
With the QuRouter Operating System you can easily configure and manage different firewall rules to suit your needs.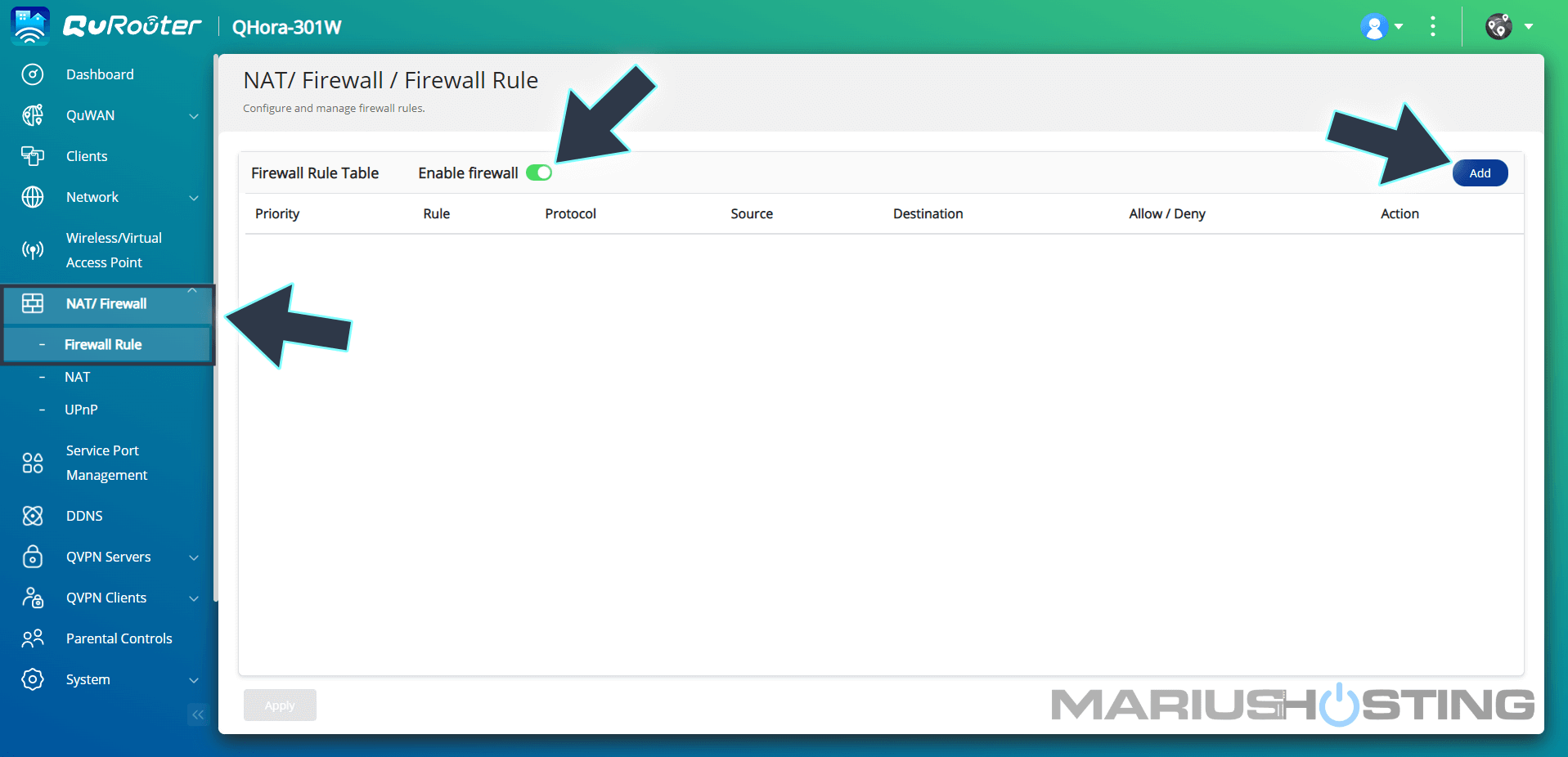 Clients at a glance
One of the advantages of the QuRouter OS is that you can see all of your online and offline hardware clients at a glance. Just a quick look is all you need to see important data for your hardware clients such as device name, MAC address, the last time the device was online and the last time the device went offline. You also have the option to lock certain devices. Simply put, hardware clients info is easily accessible through the graphic interface and at your fingertips.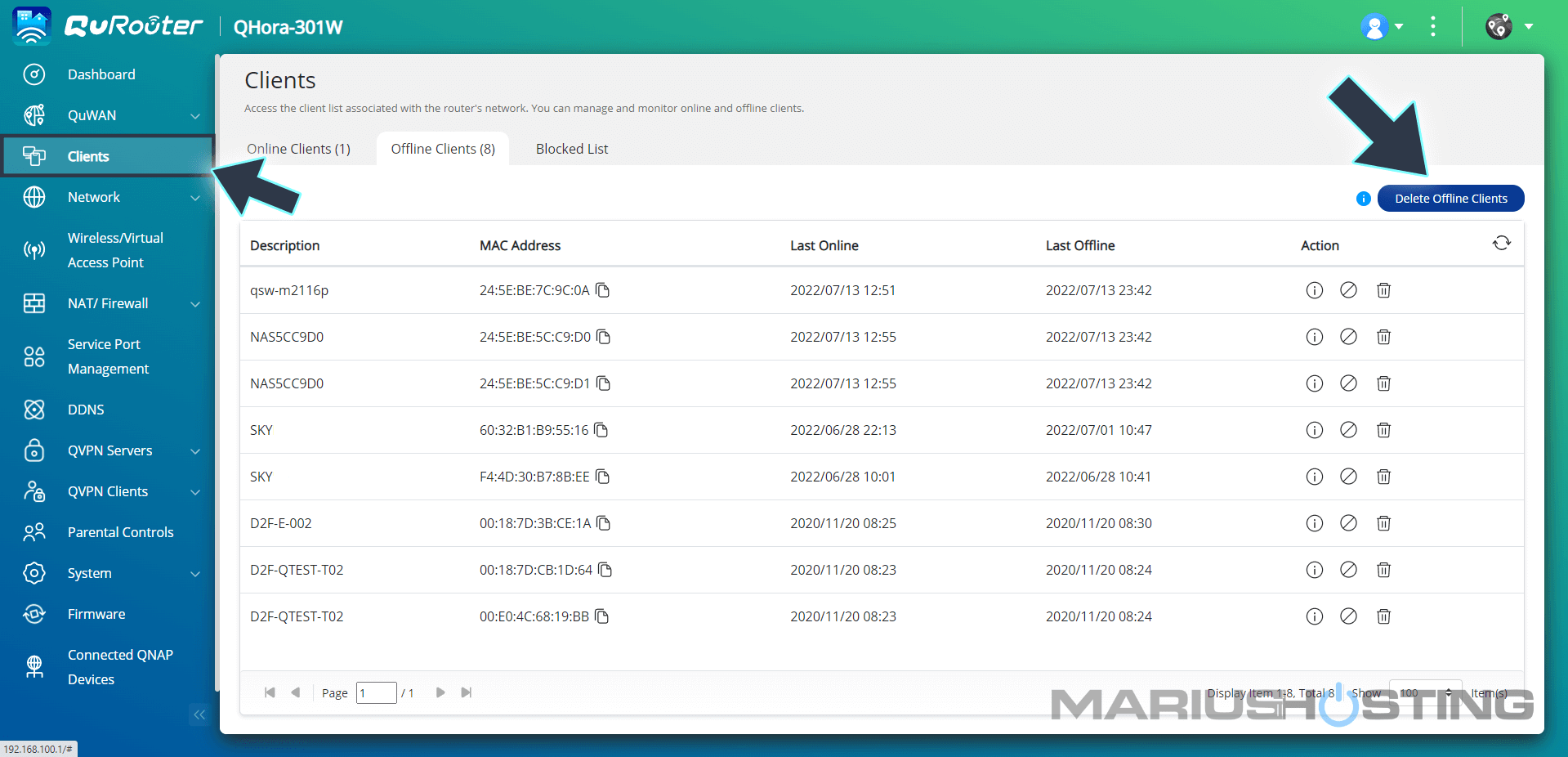 DDNS
You have the option to enable DDNS through your customizable myqnapcloud address.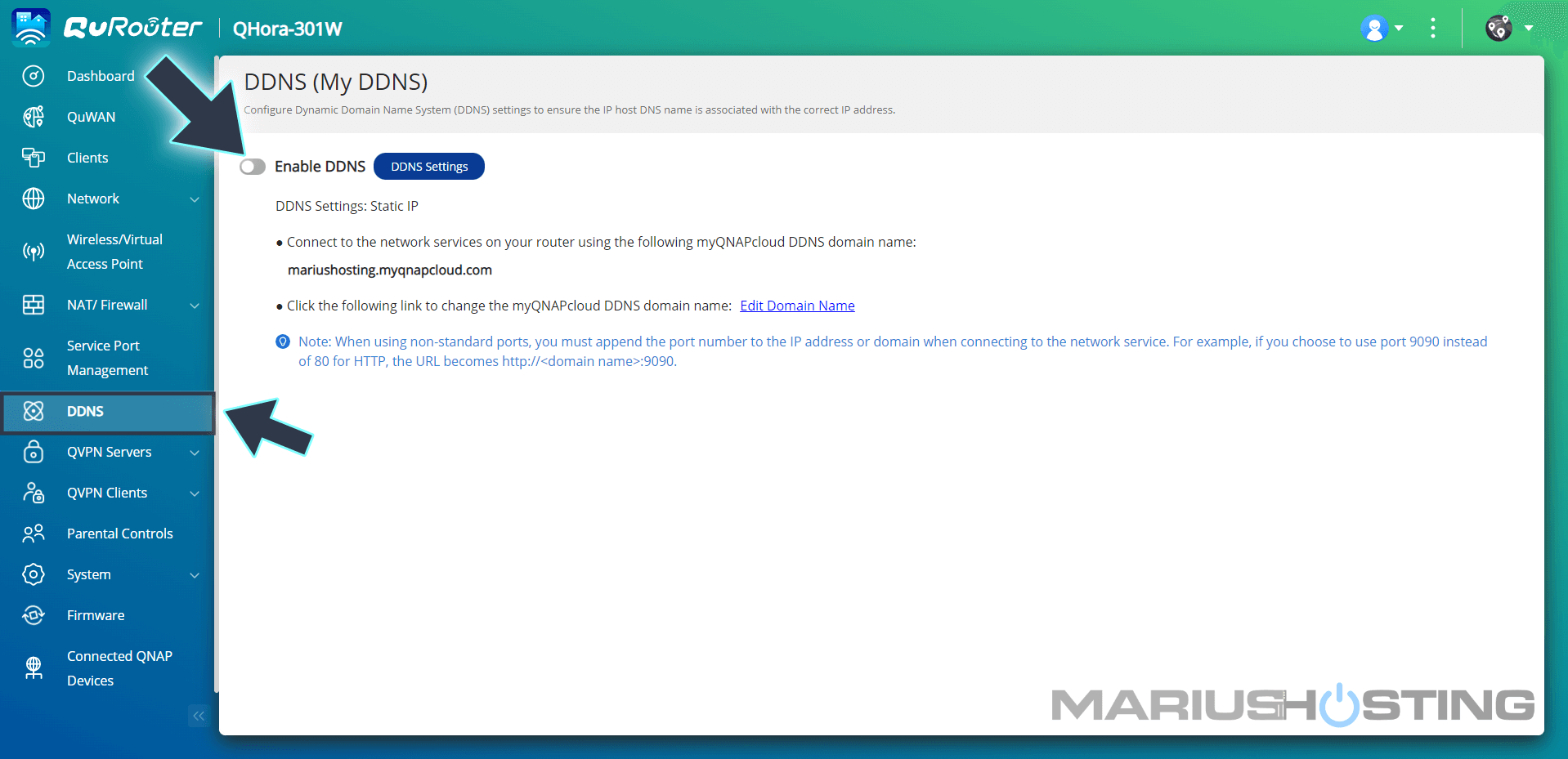 VPN Feature
The QuRouter offers a very advanced VPN feature. You can also easily activate WireGuard.
Parental Control
Parental control is also available, and quite easy to use. All kinds of rules can be added for the online protection of little ones.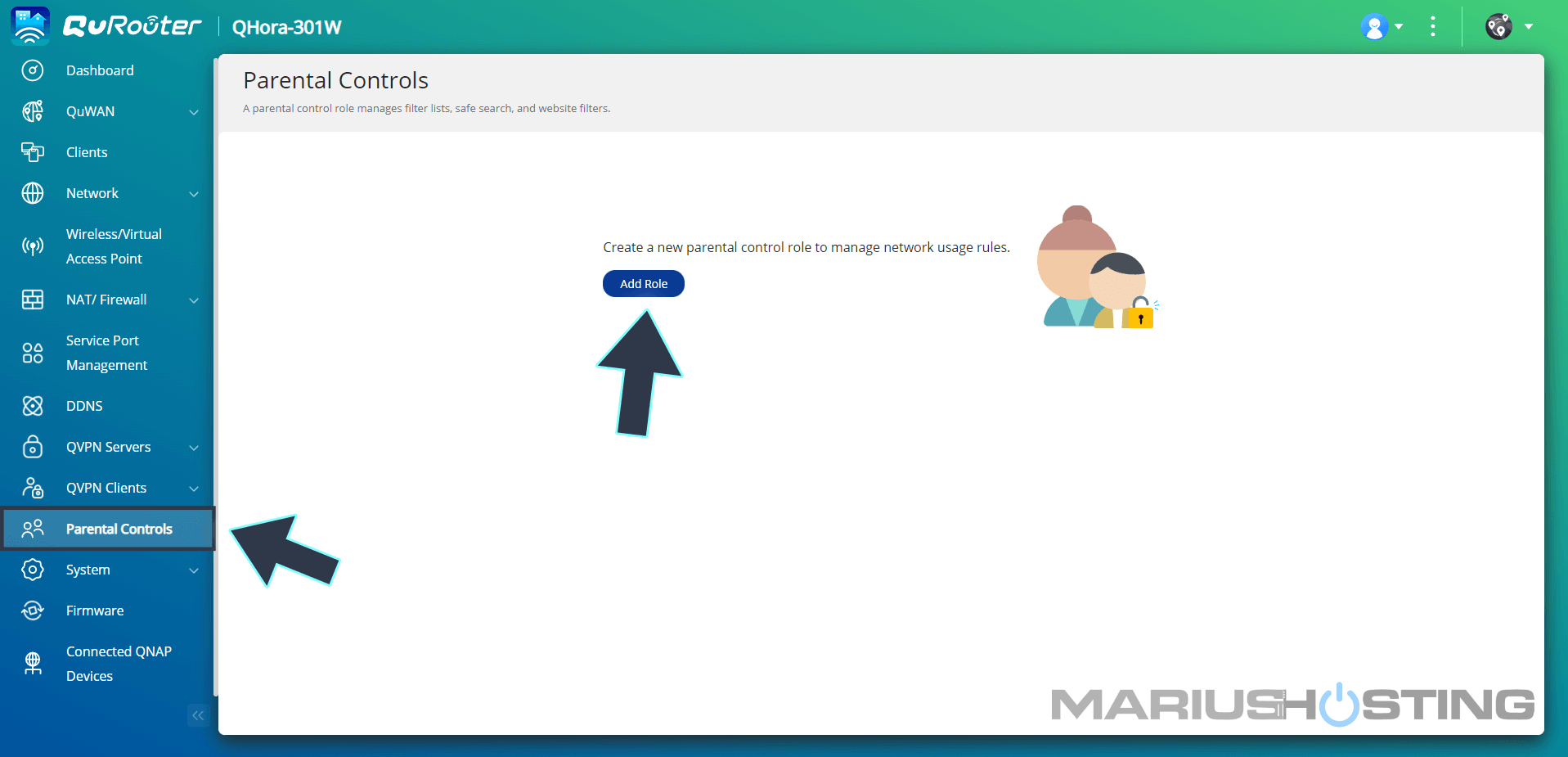 Note: The QHora-301W comes with three sets of virtual Wi-Fi networks. The Wi-Fi coverage is actually very good – according to my tests, it's comparable to that of the latest Synology RT6600ax router.
Note: If your Internet Service Provider (ISP) is ready for the 10GbE network, this router is for you as it can take your network to the 10GbE level.
Note: Even with being the first model on the market from the QNAP brand, this router meets all expectations.
Note: How to Reset Admin Password on QHora-301W Router.
Note: How to Update Firmware on QHora-301W Router.
This post was updated on Sunday / July 31st, 2022 at 10:25 PM