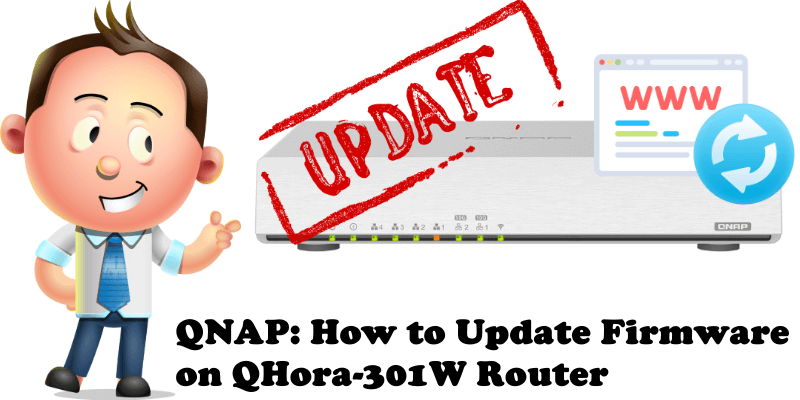 QNAP's router, the QHora-301W, receives updates continuously from QNAP developers who are making great strides in router technology. The QuRouter operating system on which the QHora-301W is running is improving with each passing month. Today I want to teach you how to manually apply the latest update to your QHora-301W router.
Click the blue link below to manually download the latest QHora-301W firmware directly from the official QNAP website. The file will be in .img format.
Access the administrator GUI of your QHora-301W router and, in the menu on the left, click on "Firmware". Select Manual Update and click the "Browse" button to select the .img file that you have previously downloaded at STEP 1 from your computer. Once you do this, click the Apply button. Follow the instructions in the image below.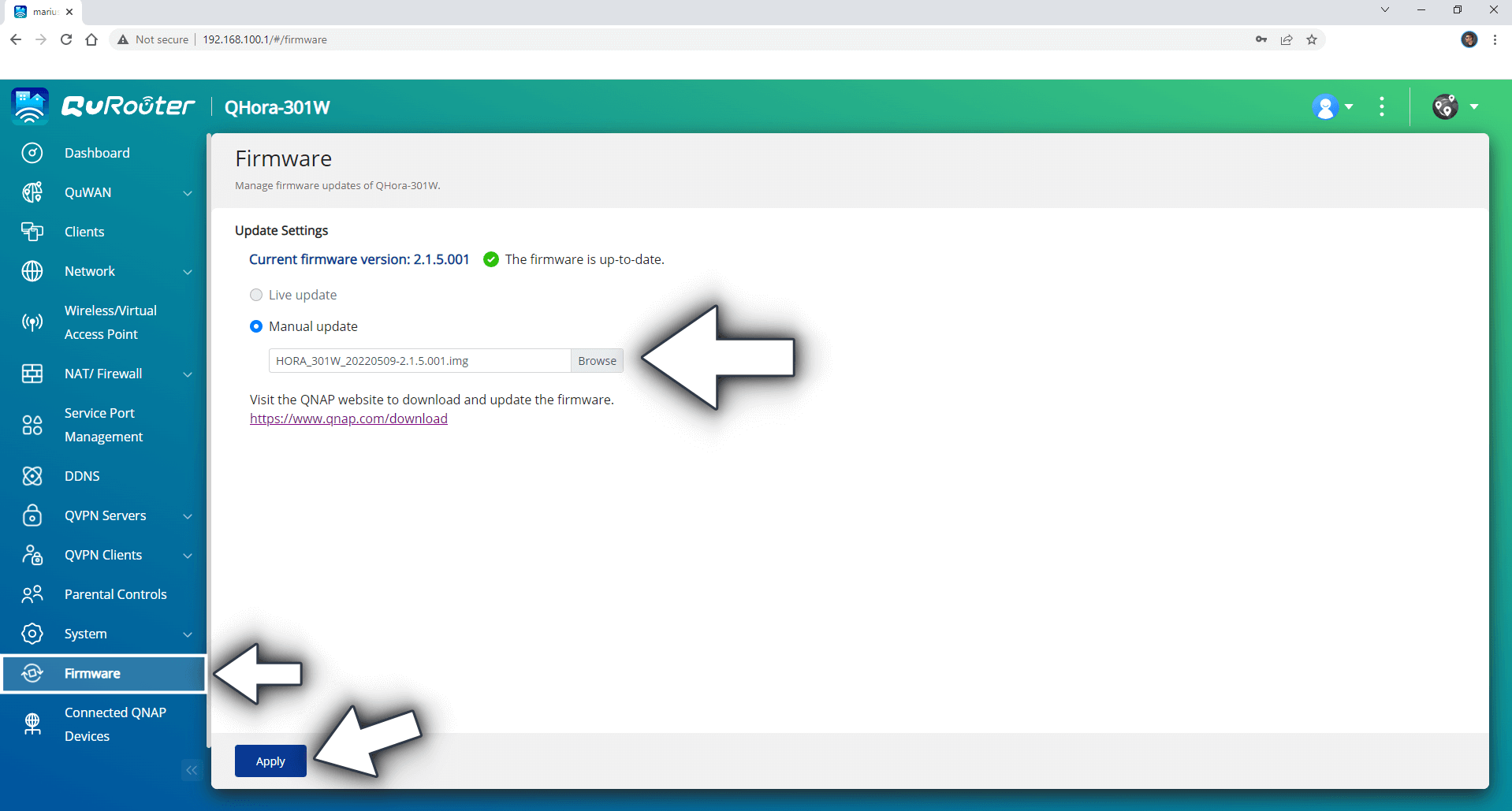 After you click Apply at STEP 2 a new pop up window will open. Click Apply. Follow the instructions in the image below.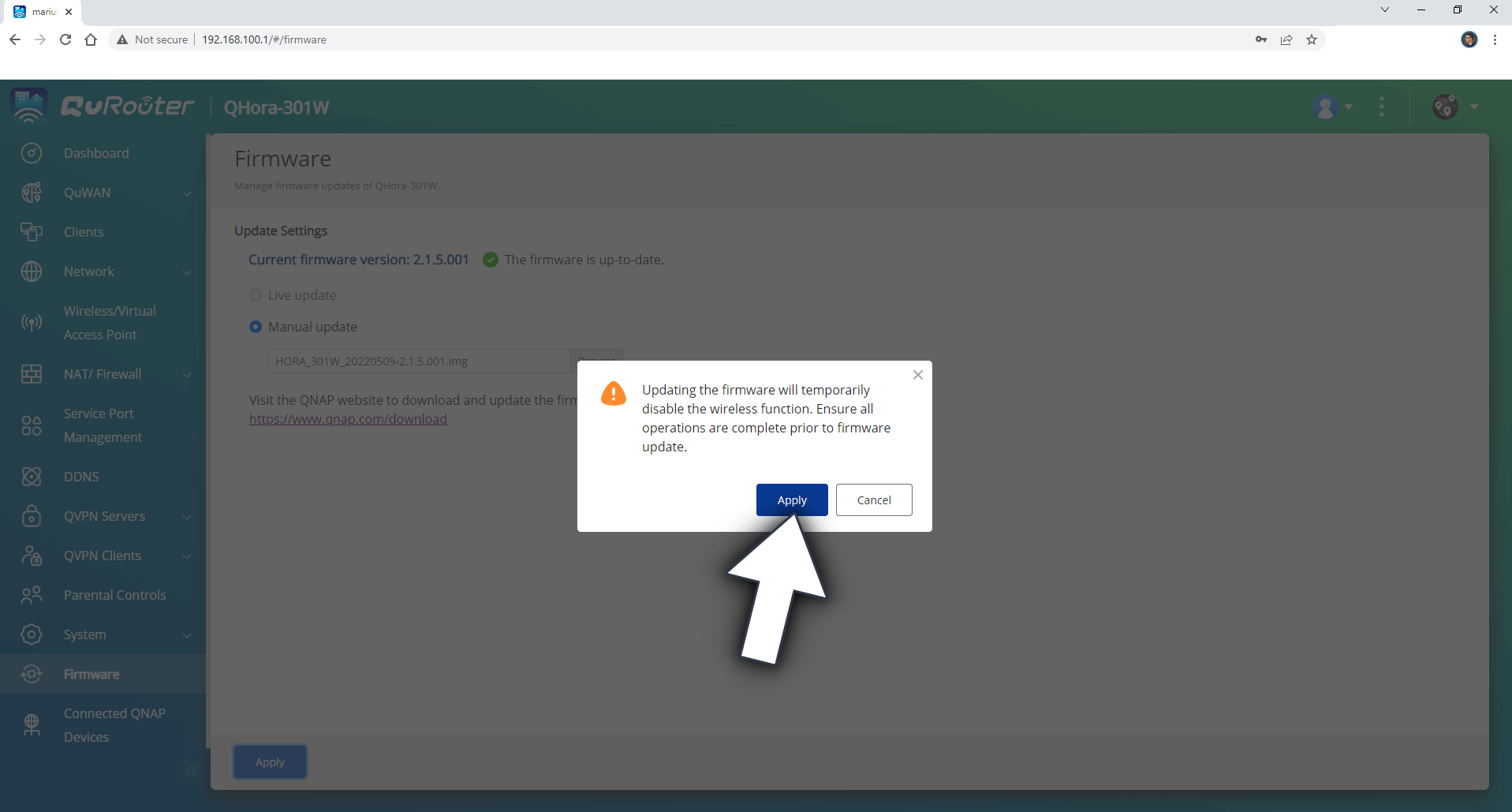 The .img file will be automatically uploaded into your QuRouter OS.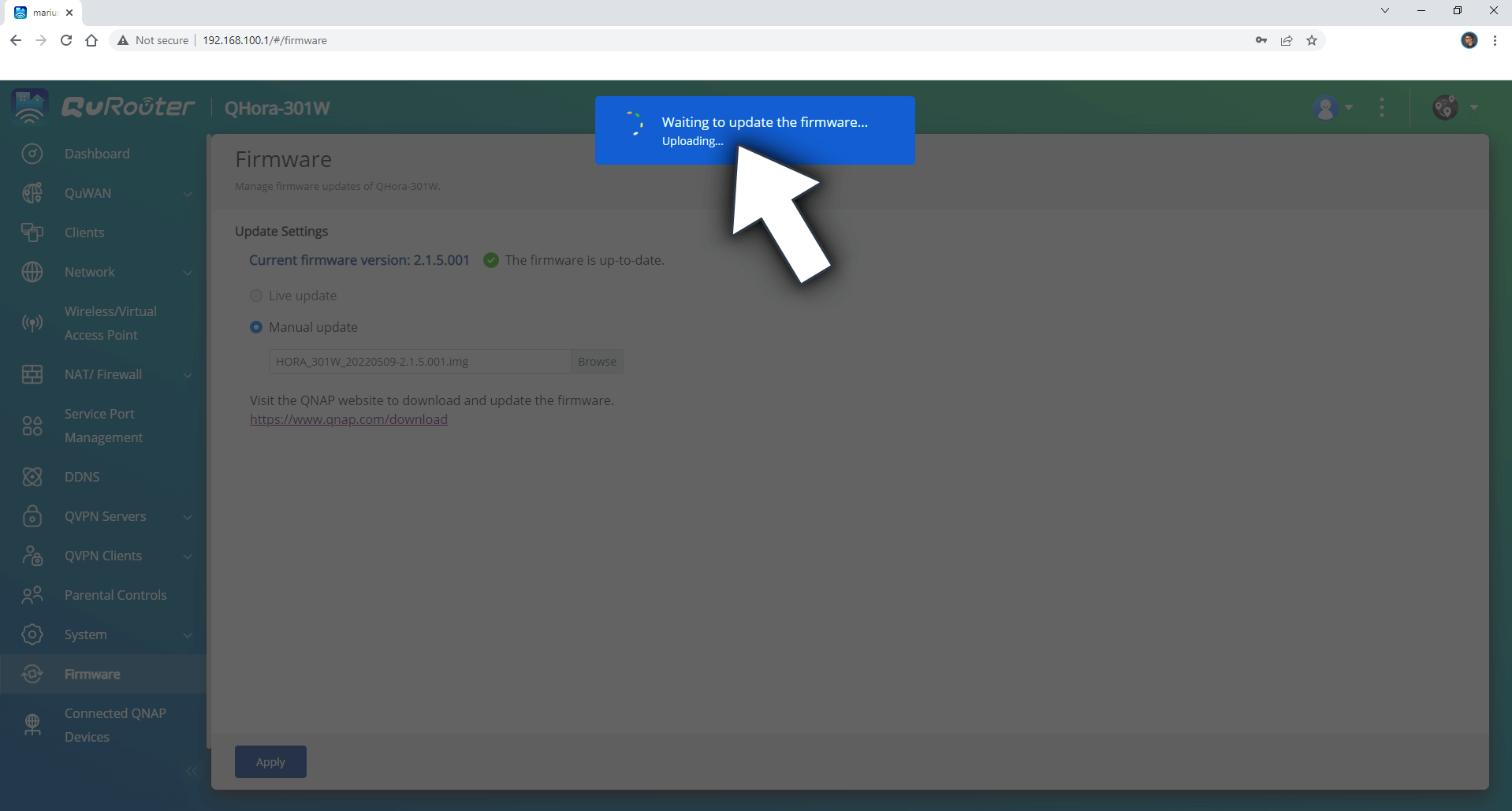 The update to your router will begin seconds after the file is uploaded.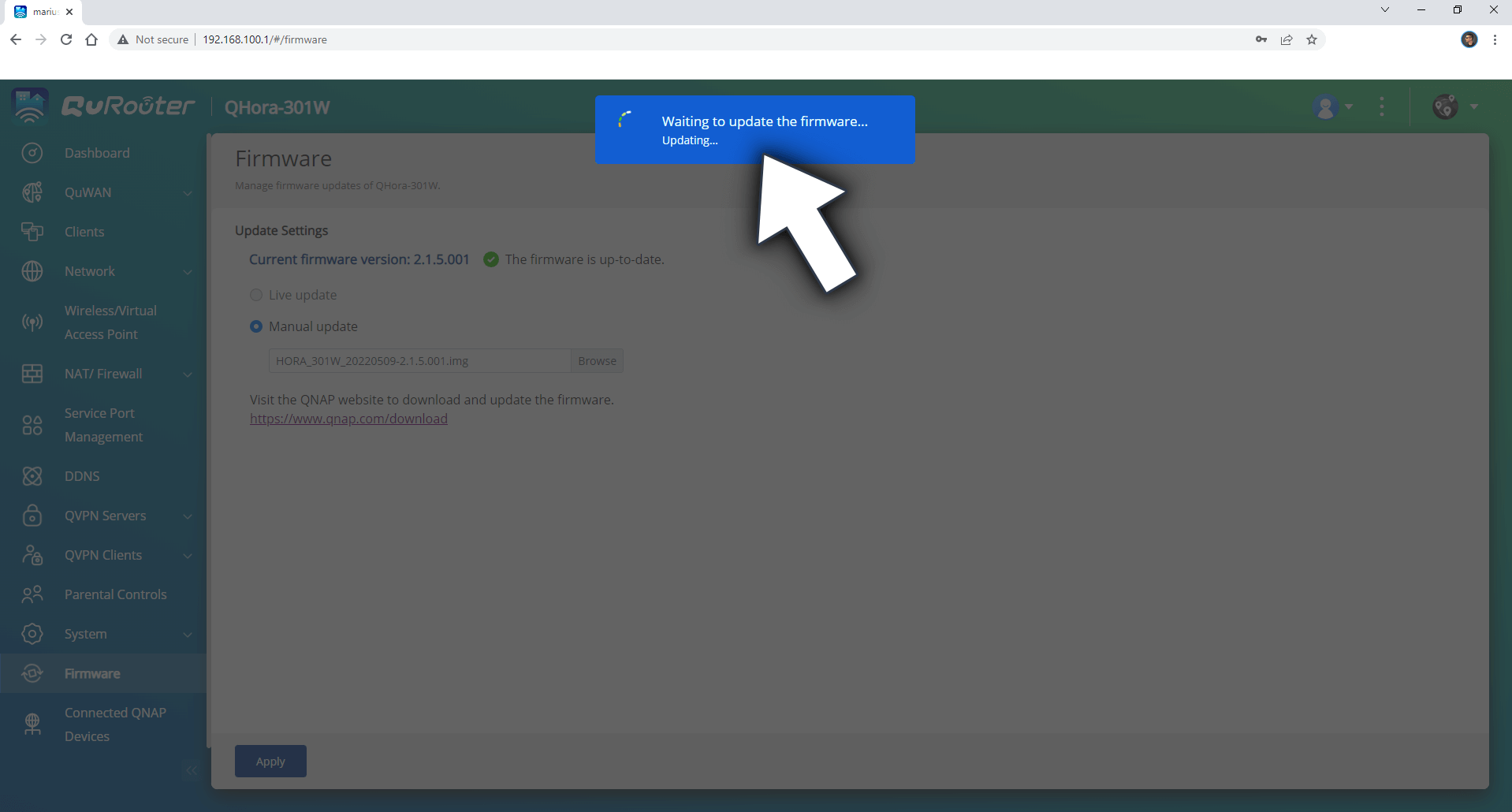 After a few seconds, your QHora-301W router will be rebooted automatically. While the router is rebooting, you should hear a beeping sound.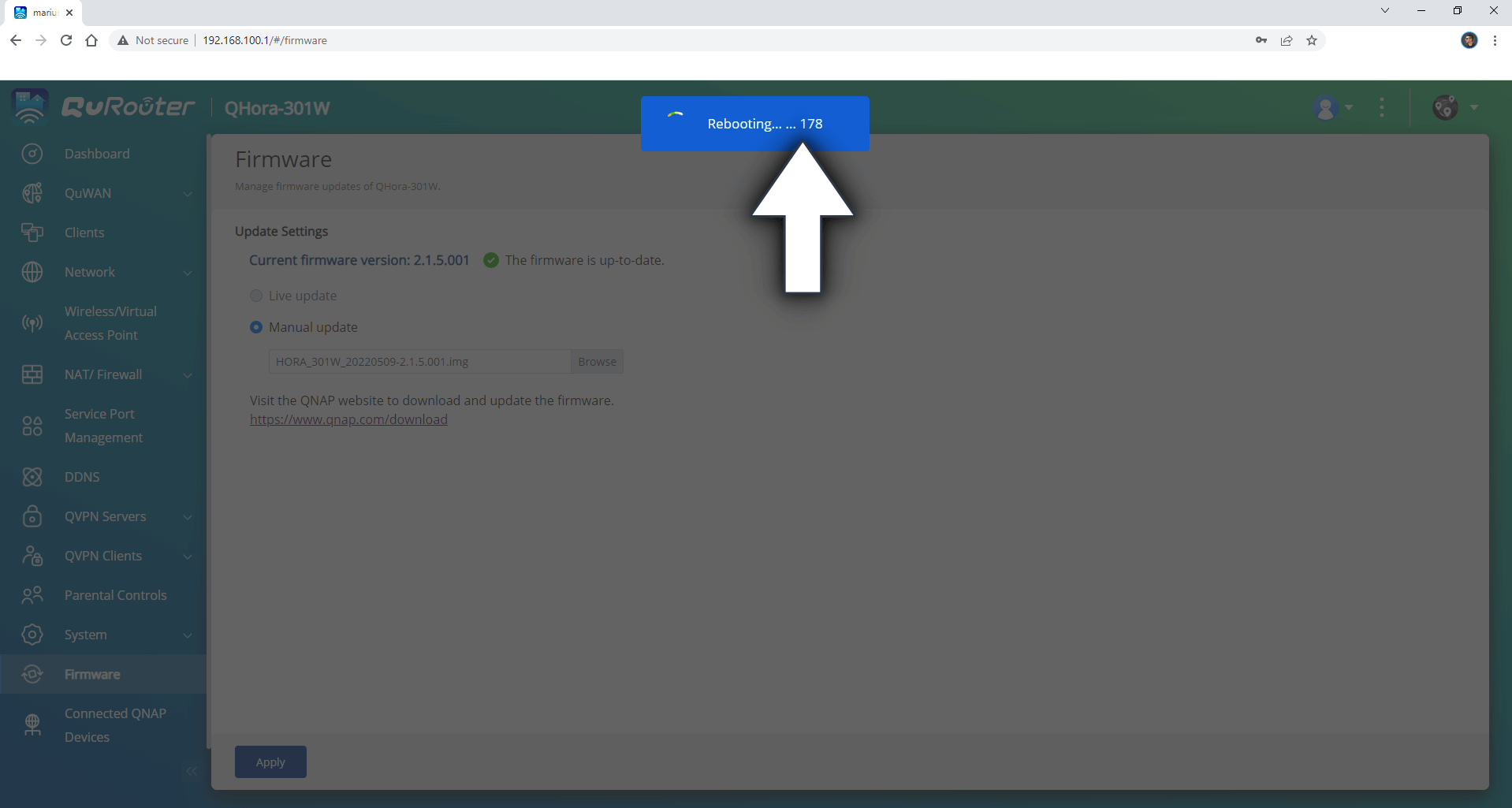 When you log back into your router, you will get a pop up window informing you that the update has been successful. Click OK and enjoy your updated QuRouter operating system!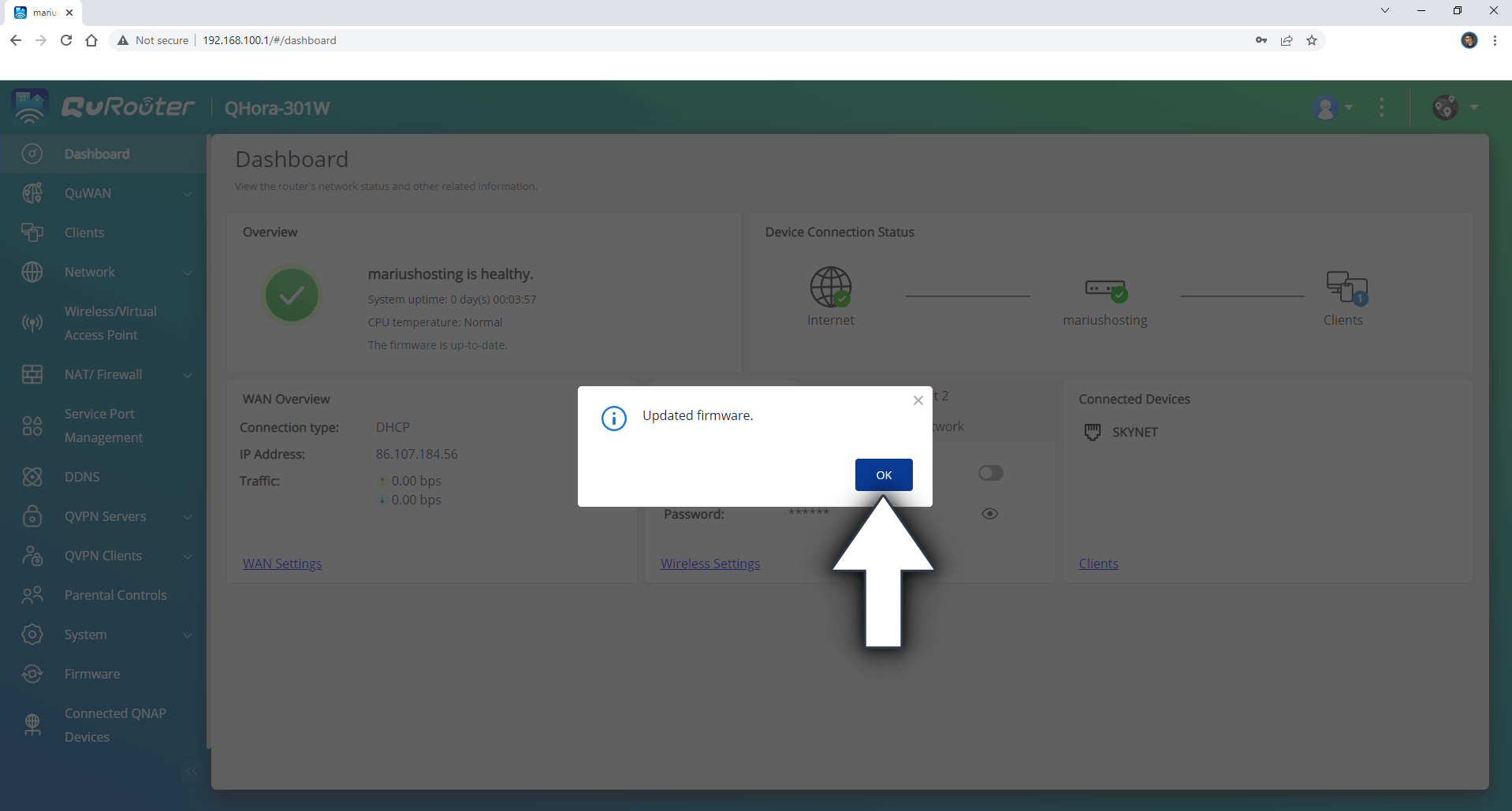 This post was updated on Sunday / July 31st, 2022 at 10:19 PM