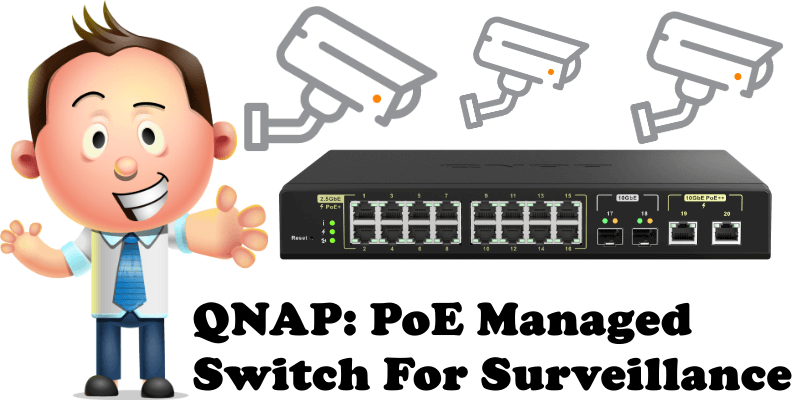 If you've been around for a while, you may know that I've recently substituted my TP-Link switch with a QNAP QSW-M2116P-2T2S managed switch. One of the main reasons why I did this, and went for the QNAP switch specifically, was the high quality of the product and particular functionalities that met my environment requirements. The QNAP managed switch I chose for my environment has a built-in operating system called QSS that is intuitive and easy to manage, and it's capable of supporting 16 PoE cameras without any issues. As many as 16 2.5GbE RJ45 ports can be used to connect 16 video surveillance cameras, which is just fantastic! The other two 10GbE ports can be used to connect to your 10G router.
What is PoE? PoE stands for Power over Ethernet. PoE is a technology for implementing wired (RJ45) Ethernet local area networks (LANs) that enables the electrical current necessary for operating each device to be carried by Ethernet data cables instead of standard electrical power cords and wiring. So your camera will get power over the ethernet cable directly from the QNAP QSW-M2116P-2T2S switch.
In the image below you can see the QNAP QSS Management operating system for the QSW-M2116P-2T2S switch with an easy real-time power consumption graphical monitor.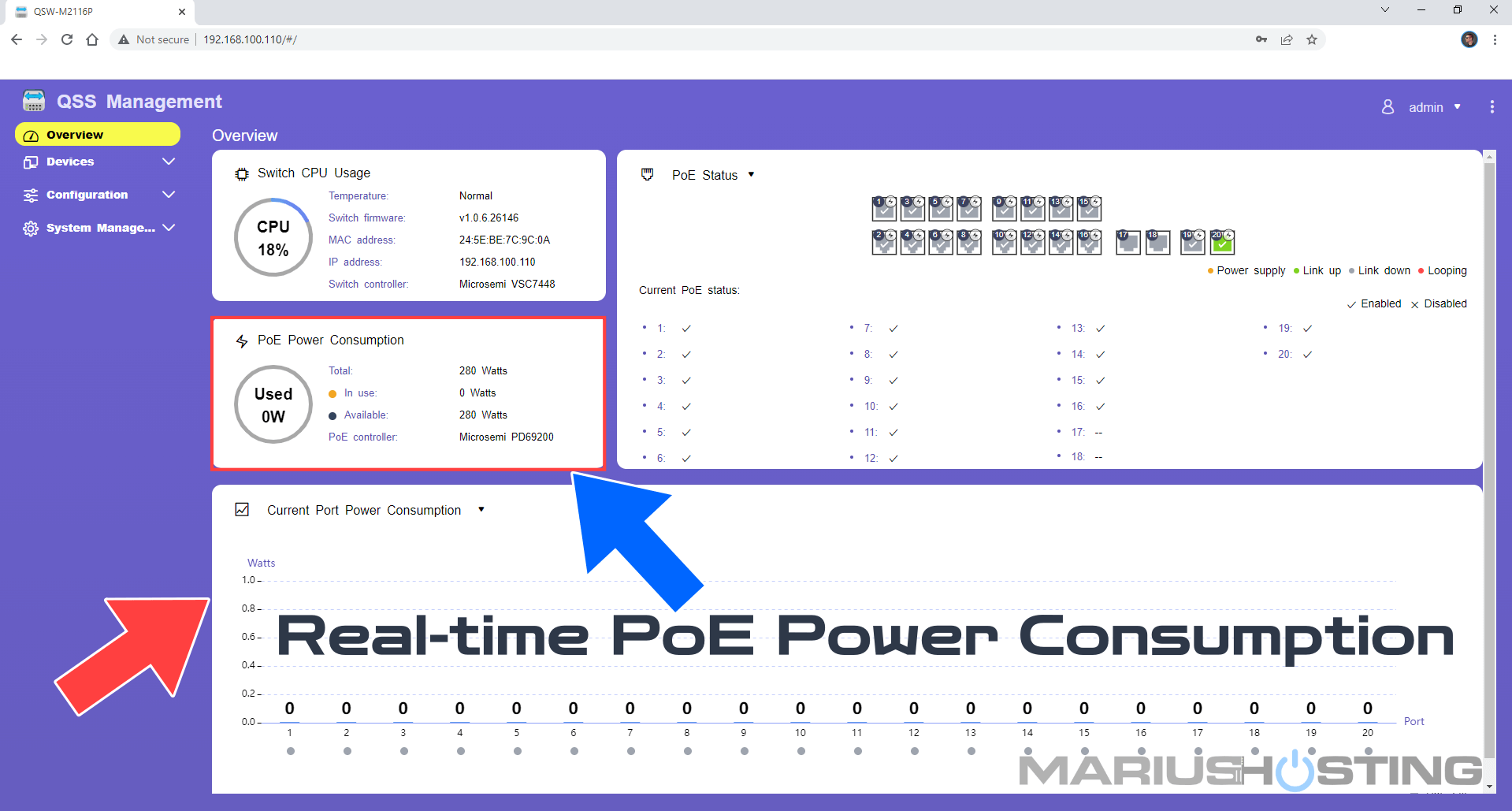 My 8 existing Reolink RLC-511WA video surveillance cameras will be replaced in the coming months by 8 new PoE cameras so I can make full use of the functionalities of my QNAP switch. With the new IP surveillance cameras I will finally be able to remove 8 power cords and 3 power strips from the attic and decongest the space. My QNAP QSW-M2116P-2T2S will be a game changer for my environment.
This post was updated on Thursday / July 13th, 2023 at 11:09 PM