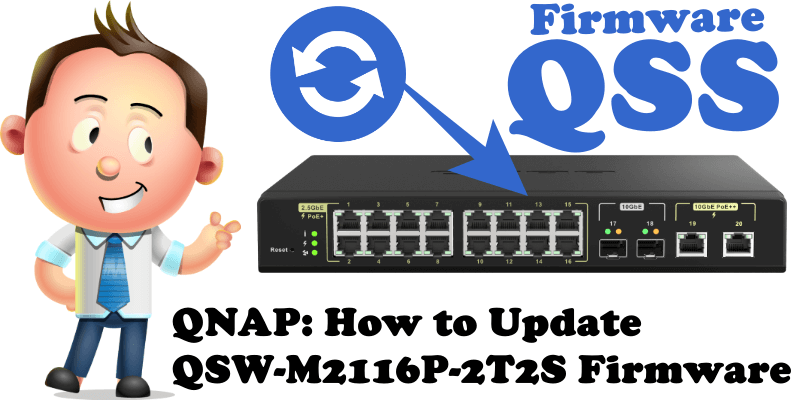 The first thing you need to do once you have changed the password to access your 10G QNAP QSW-M2116P-2T2S 10G switch is to make sure that the firmware is updated with the latest updates from the QNAP developers. In today's article I will teach you how to update the firmware of your QNAP QSW-M2116P-2T2S QNAP switch.
From the official QNAP website, manually Download the latest firmware for the QSW-M2116P-2T2S switch by following the blue link below.
Log into your QSS management. On the left sidebar, click System Management, then Firmware Update. Click the Firmware Update tab, then upload the .img file you have previously downloaded at STEP 1. Click Update System. Follow the instructions in the image below.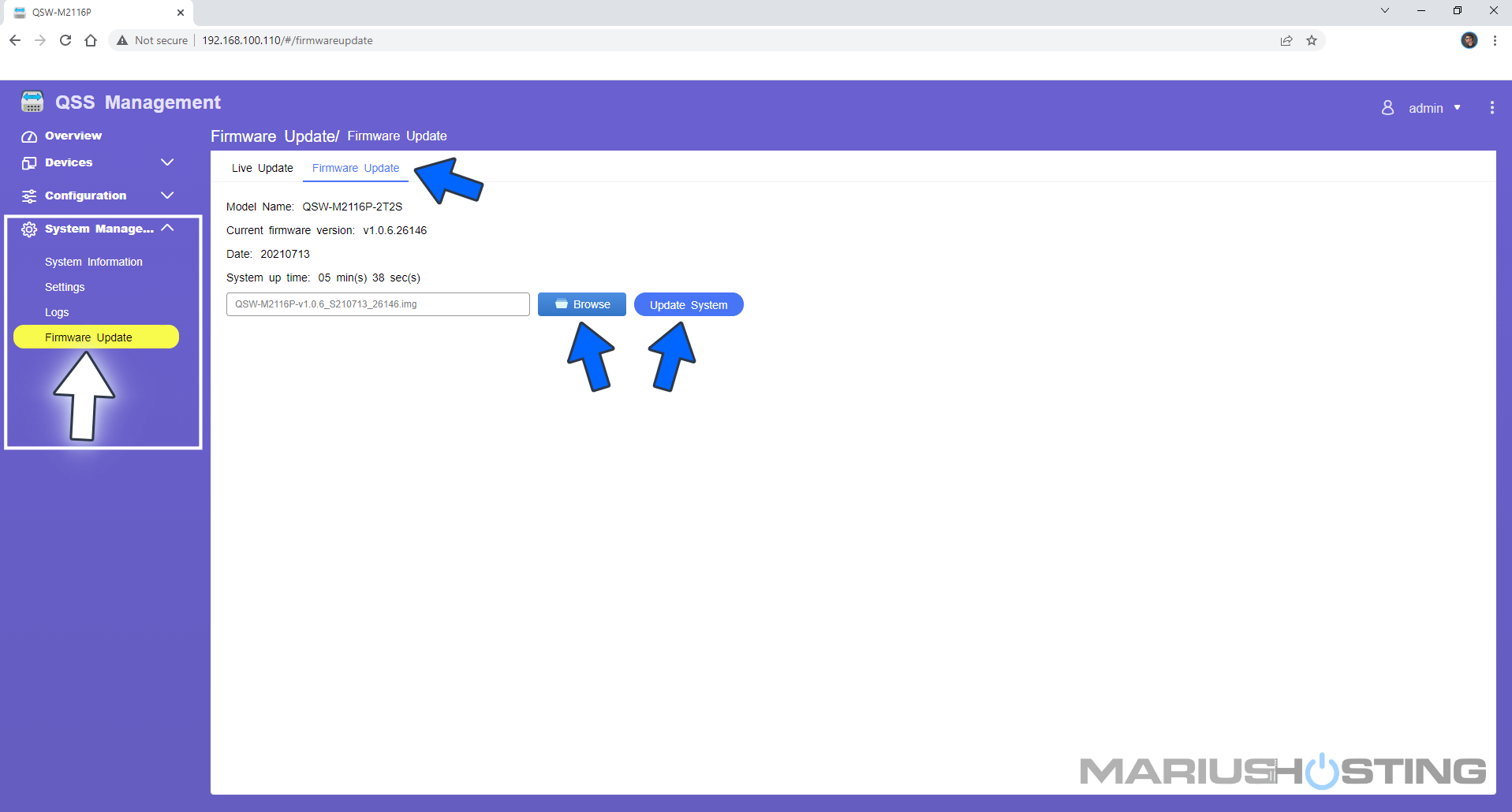 After you click Update System at STEP 2 a new pop up window will open. Click Update. Follow the instructions in the image below.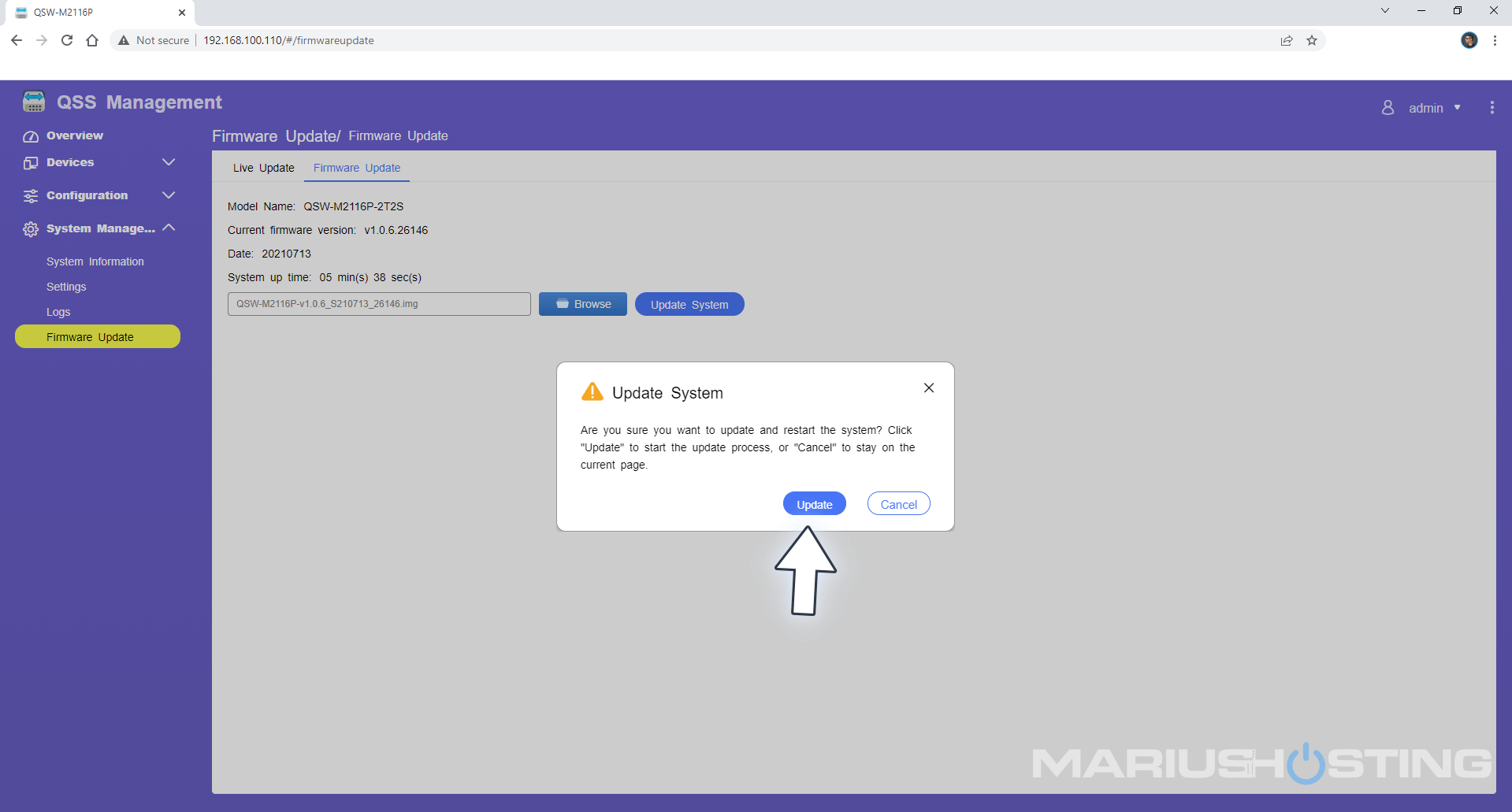 The update process will start and it will last about 60-90 seconds.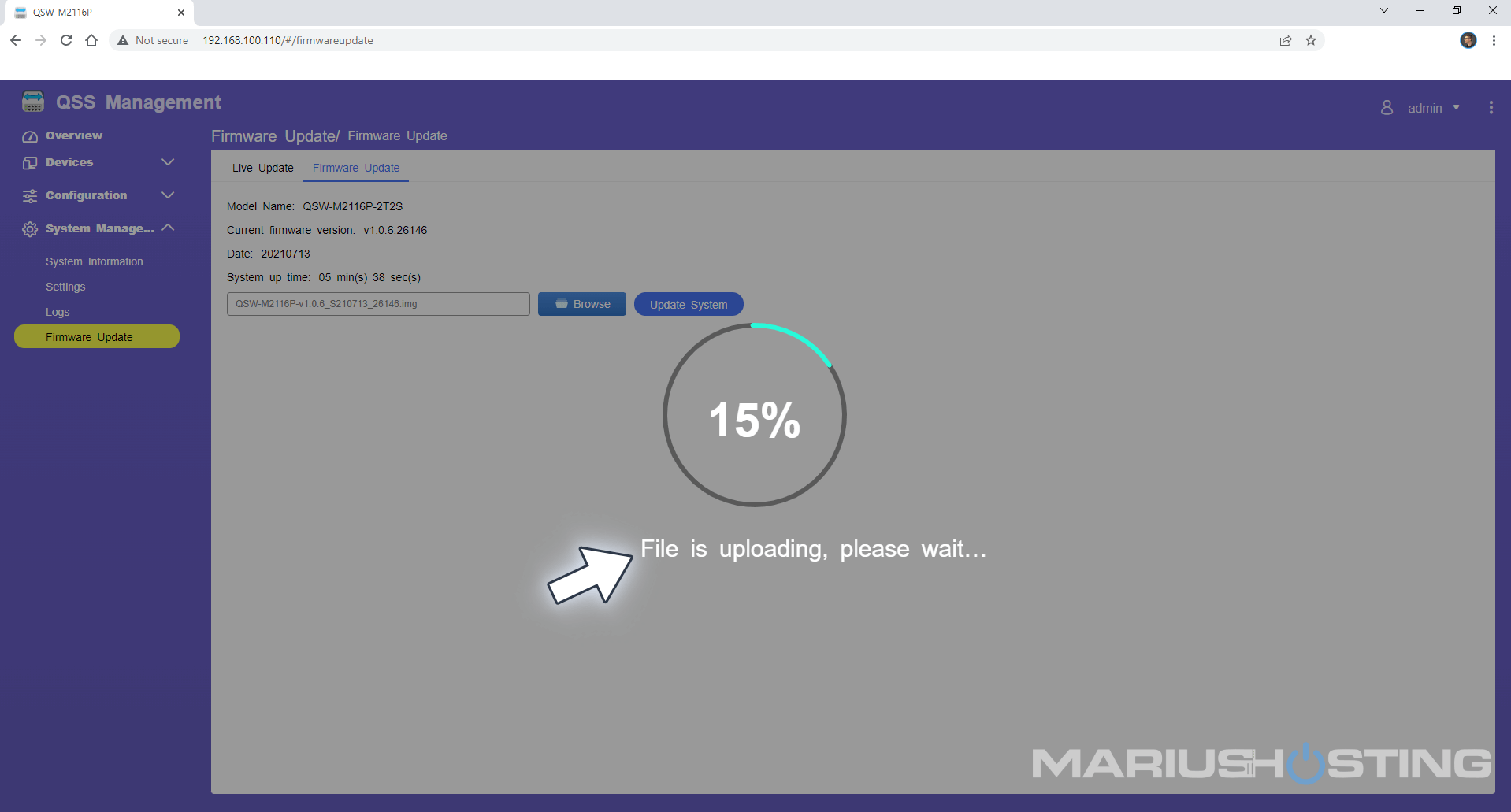 The switch will perform an automatic restart once the firmware is correctly installed.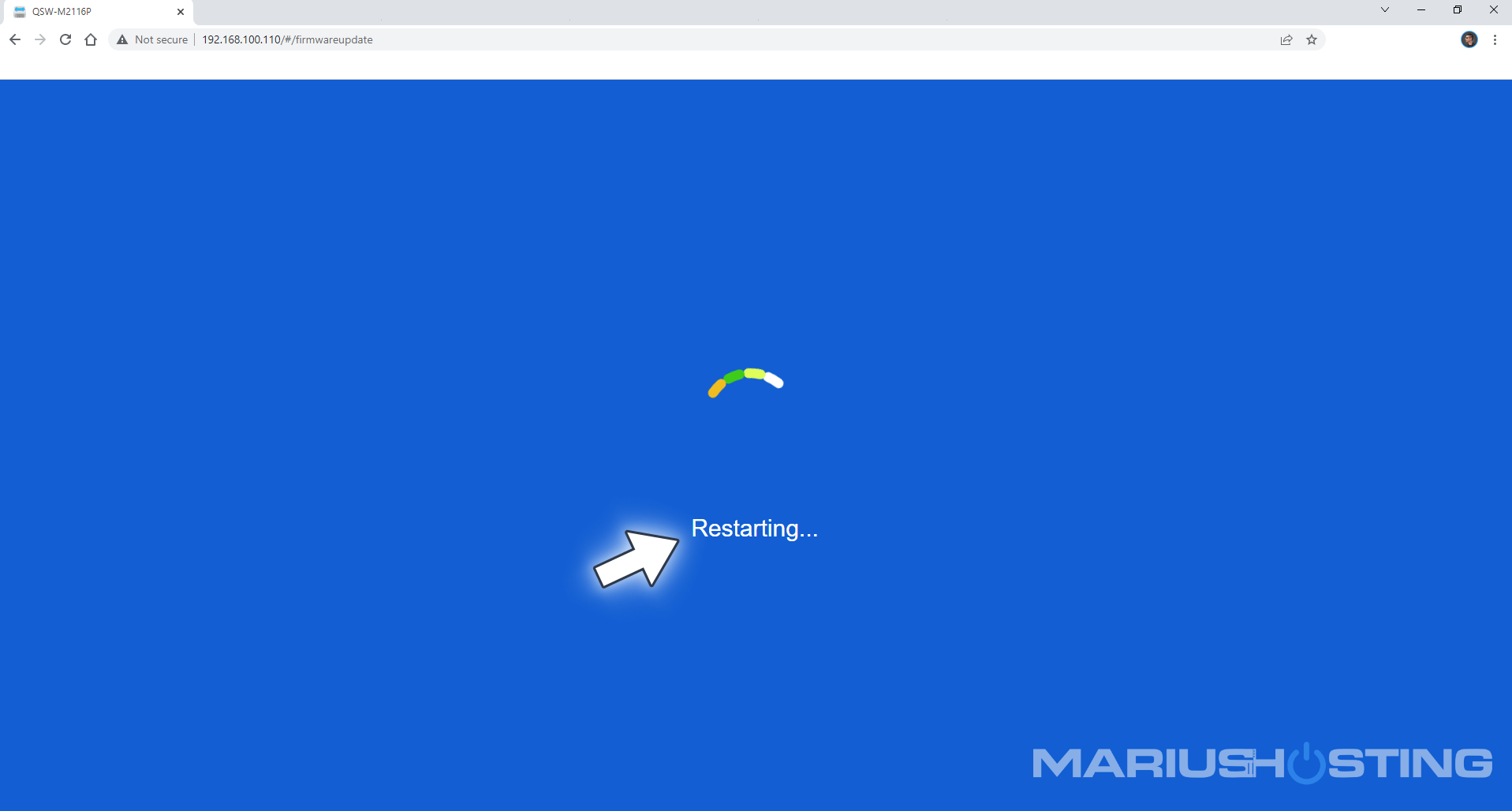 Every now and then check to see if your switch firmware is updated. Always stay up to date!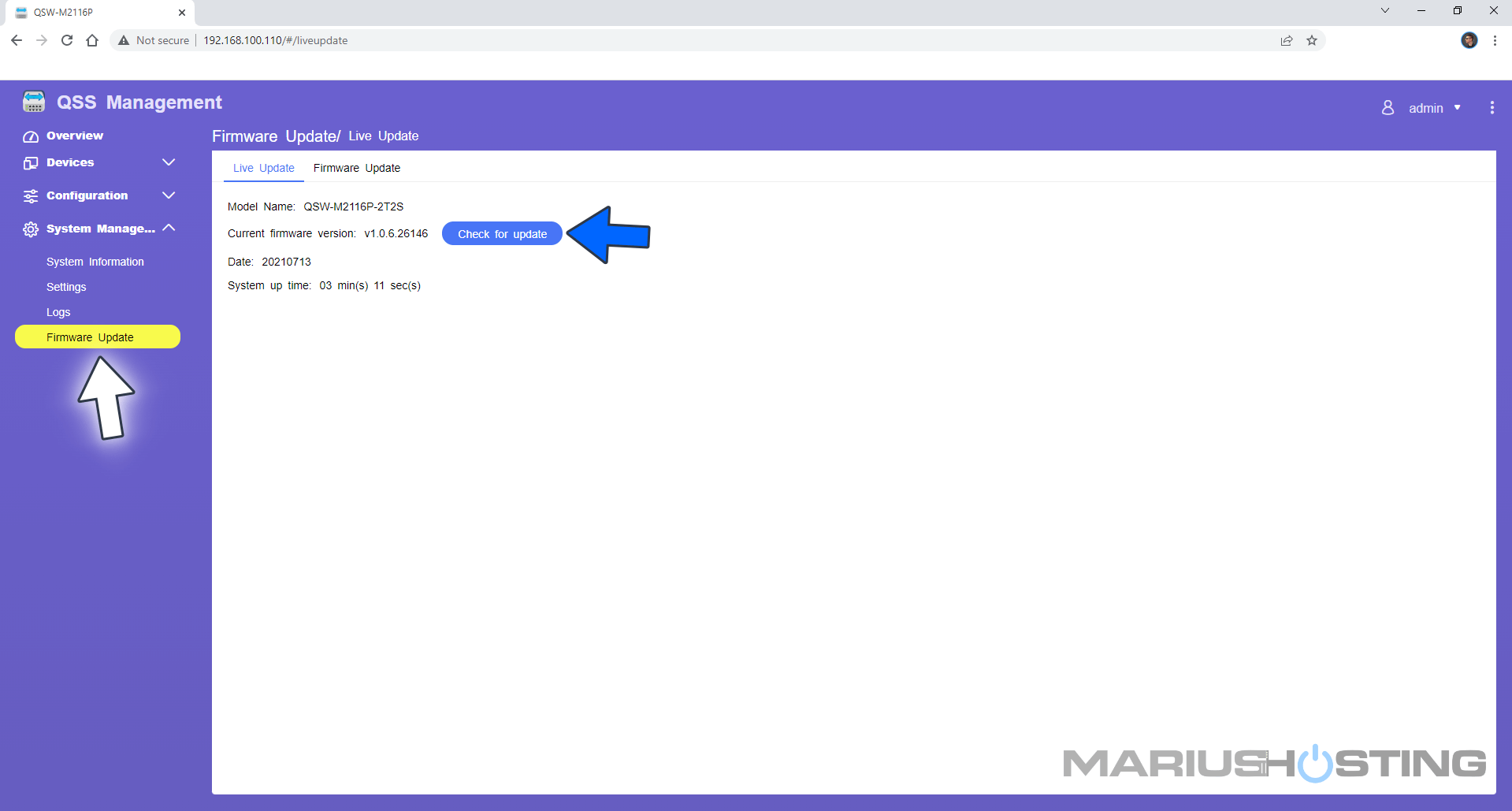 Note: QSW-M2116P-2T2S Managed Switch Review.
This post was updated on Friday / July 8th, 2022 at 12:10 AM