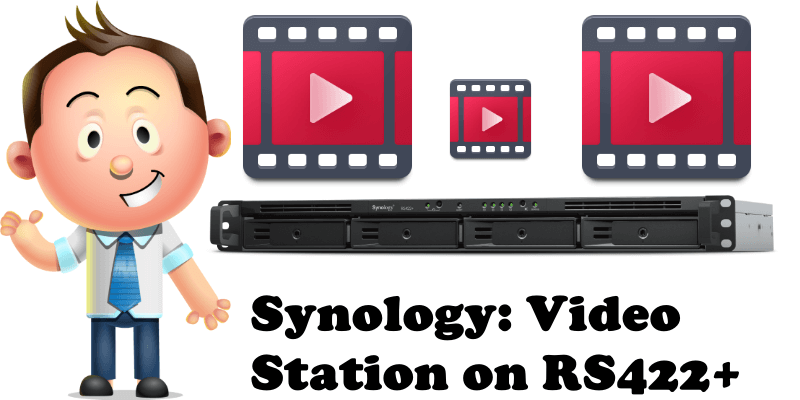 When we go online looking for information on Synology Video Station, DS Video versus Plex, we come across forum discussions filled with all kinds of different opinions. Many people recommend Plex for managing videos, but others feel it's too complicated and prefer Video Station, the standard Synology Package. Synology's Video Station is free and allows for customization – in my opinion it's much better than Plex in many aspects. If you have a Synology NAS, why pay for a plan? Read below to find out why the free Synology Video Station Package is a better alternative to Plex.
Today, September 18, 2022, taking advantage of a windy Sunday, my wife Anna and I organized some videos we had on our phones. We uploaded them on our RS422+ where we keep the famous Synology Video Station installed, and organized them by date in folders for quick access.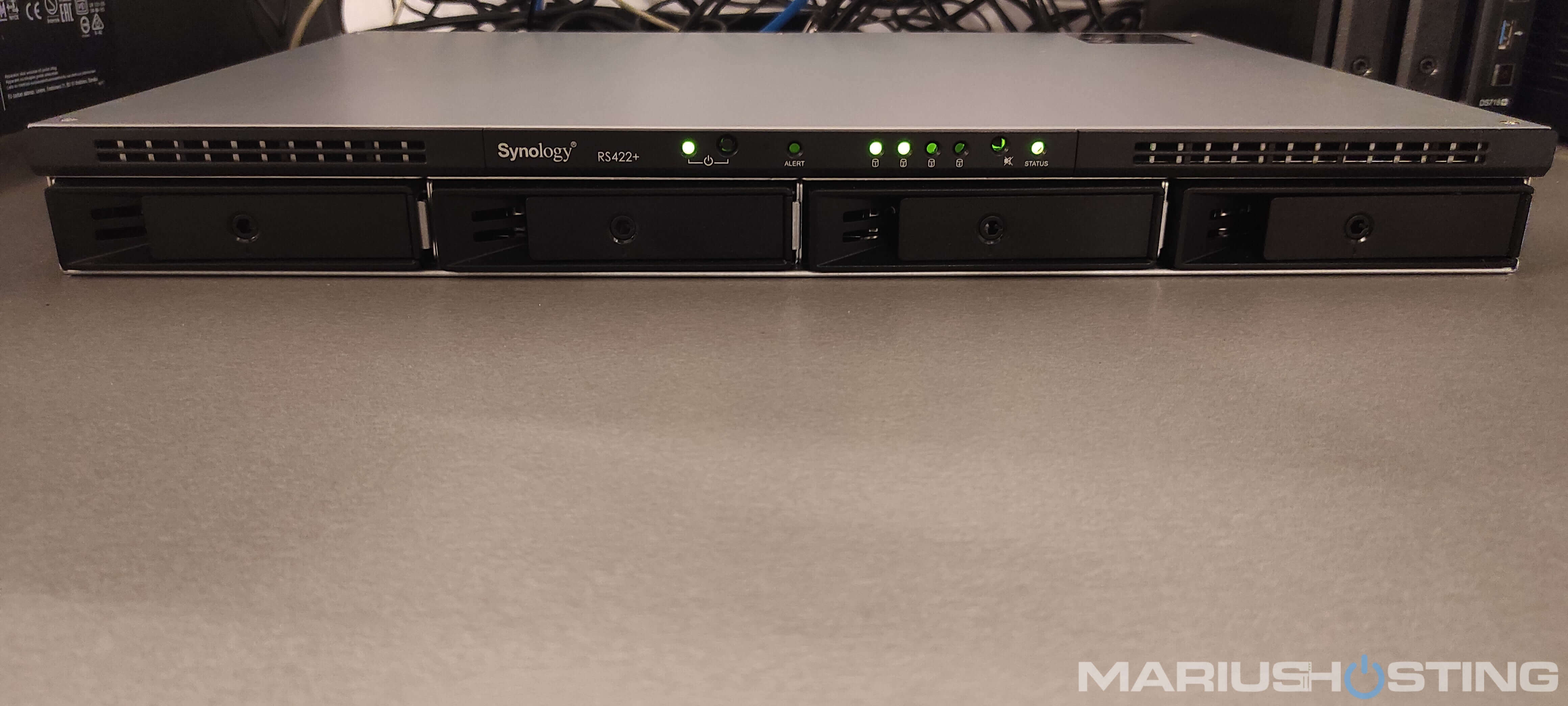 What is Synology Video Station? Synology Video Station helps you manage all the movies, TV shows, and home videos on your Synology NAS. Moreover, it can stream videos to various devices like computers, smartphones, media players, and TVs, to provide you with a non-stop, fun watching experience. Video Station lets you manage and watch your video collection movies, TV shows, home videos, and TV recordings with intuitive convenience. It provides instant watching by streaming videos to your computers, AirPlay devices, iOS/Android devices, Windows 10 tablets/laptops, Apple TVs, Android TVs, and more. What's more, Synology Video Station can enrich your videos with posters and subtitles from the Internet, and create a watch-list or favorites list for quick access.
One of the things I love about Synology Video Station is the fact that it's a 100% free package made by Synology for its users. Not only does Synology Video Station receive regular updates from Synology to keep up with security and improve user experience, it also consumes very little RAM and CPU during use. While running some streaming tests I've found that only 1% CPU and 1% of RAM are being used to stream a video from my RS422+ to my TV connected in the same local network.
One of the things I love about Synology Video Station is how easy it is to use. You just add your videos and the rest of the process is simple and intuitive. Organize your videos to the best of your ability, edit the video information, change the default image, all can be done semi-automatically.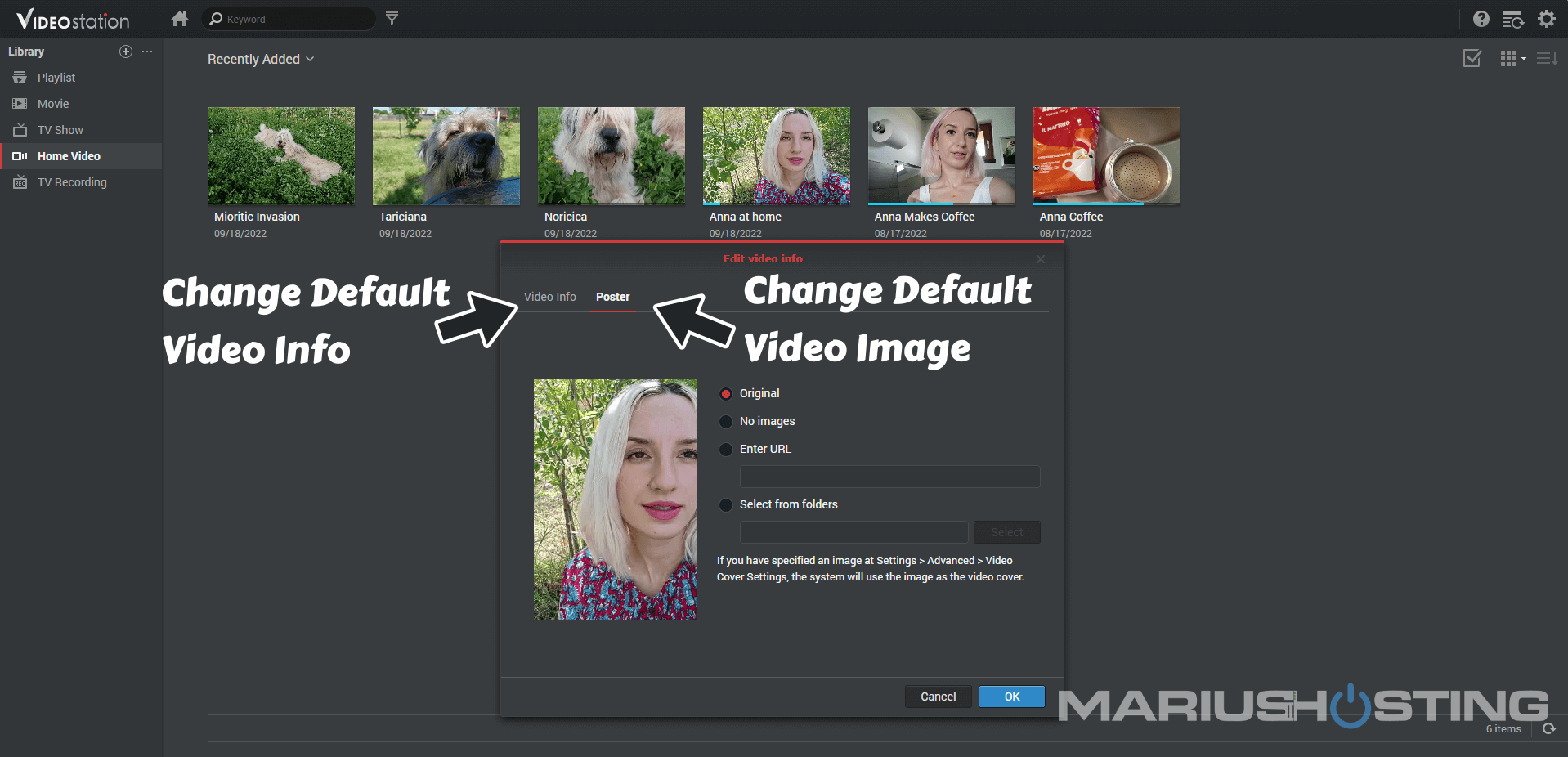 Organizing videos in Video Station is a breeze. You can add so much information, not only the title of the video, but also the date when the video was created, the rating, the genre, the cast, who wrote it, the director, and a short personal note.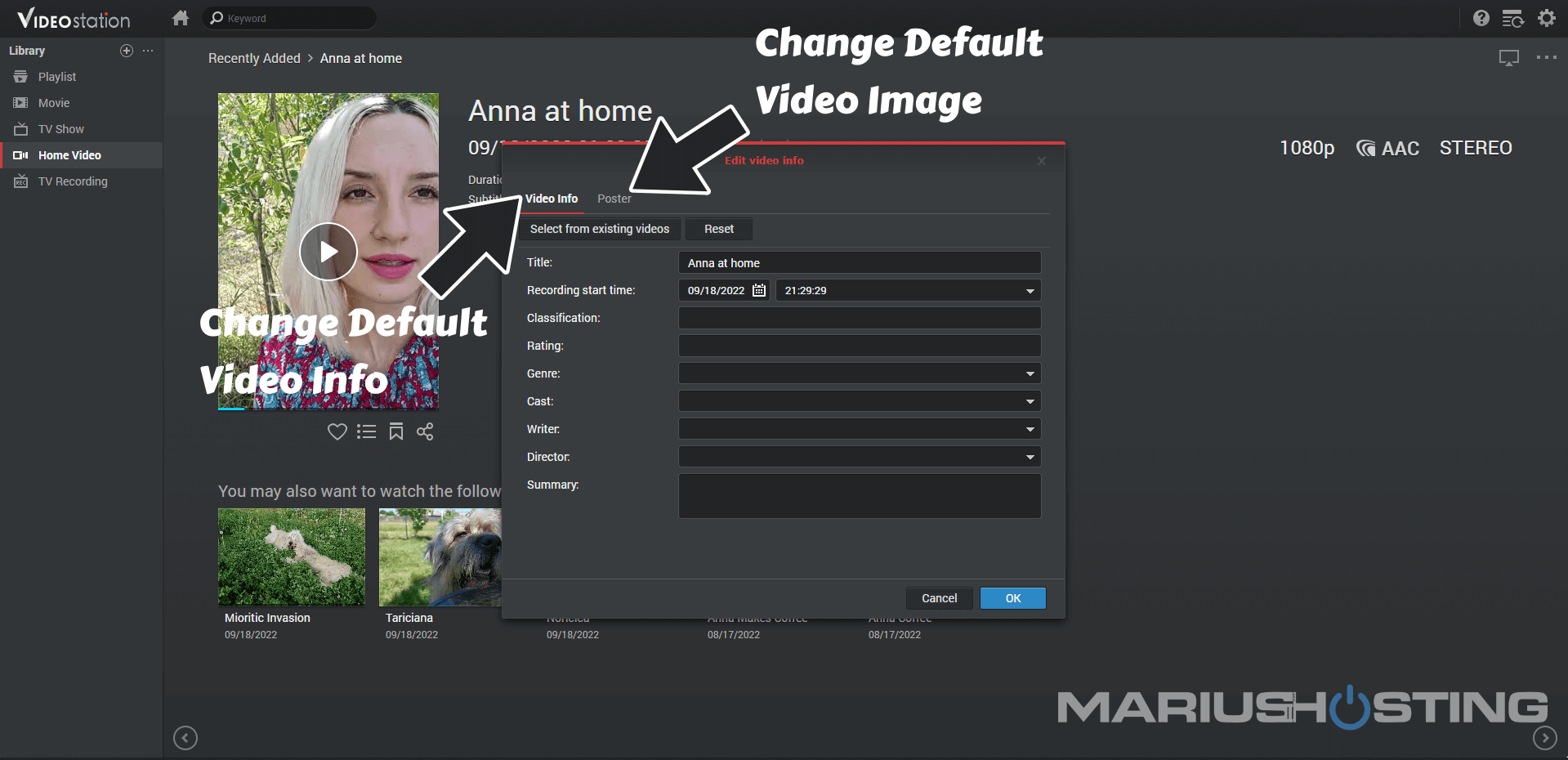 Select the video you want to watch, click the streaming button in the upper right corner and Video Station will automatically project the video onto your TV.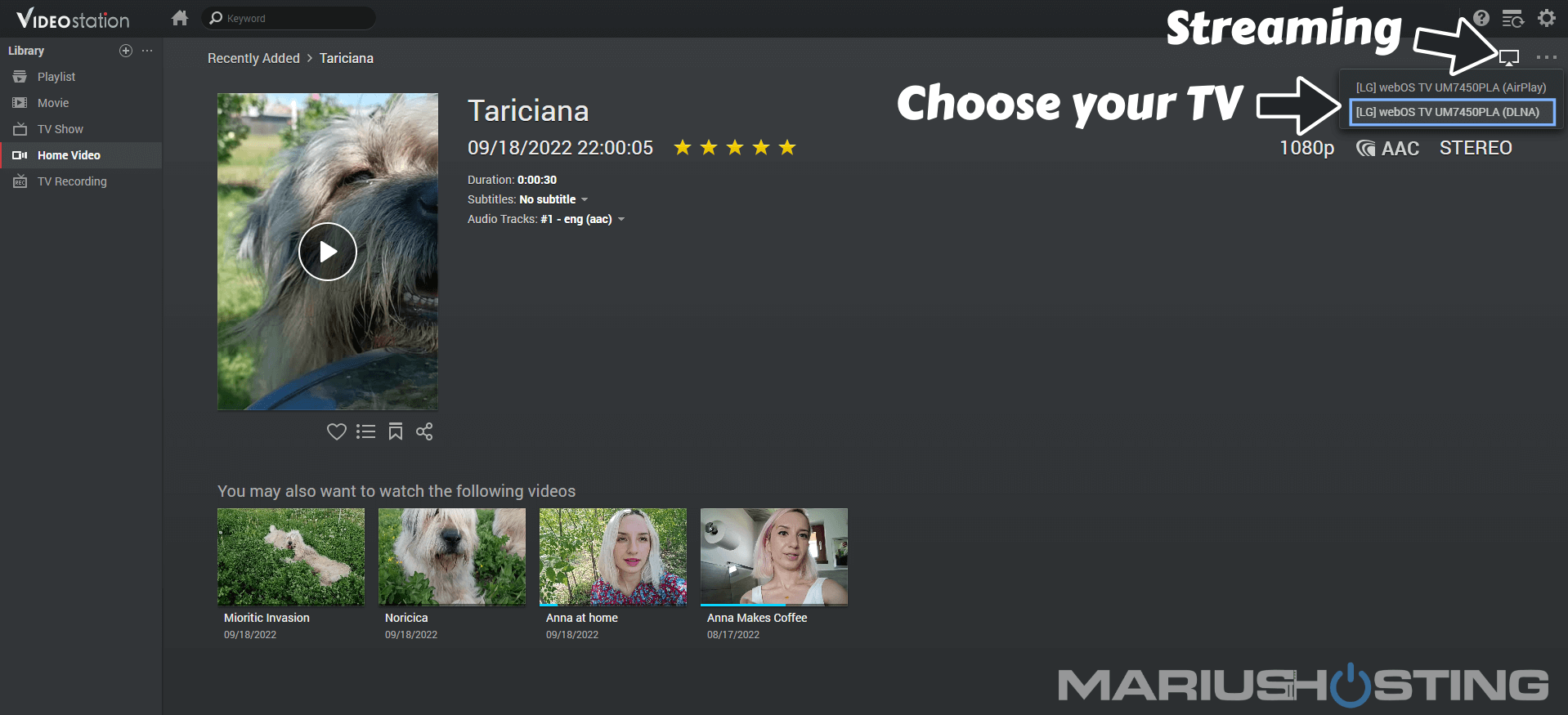 Streaming happens instantly on your TV. Without any other unnecessary and cumbersome settings. Synology Video Station is just that: speed and ease of use.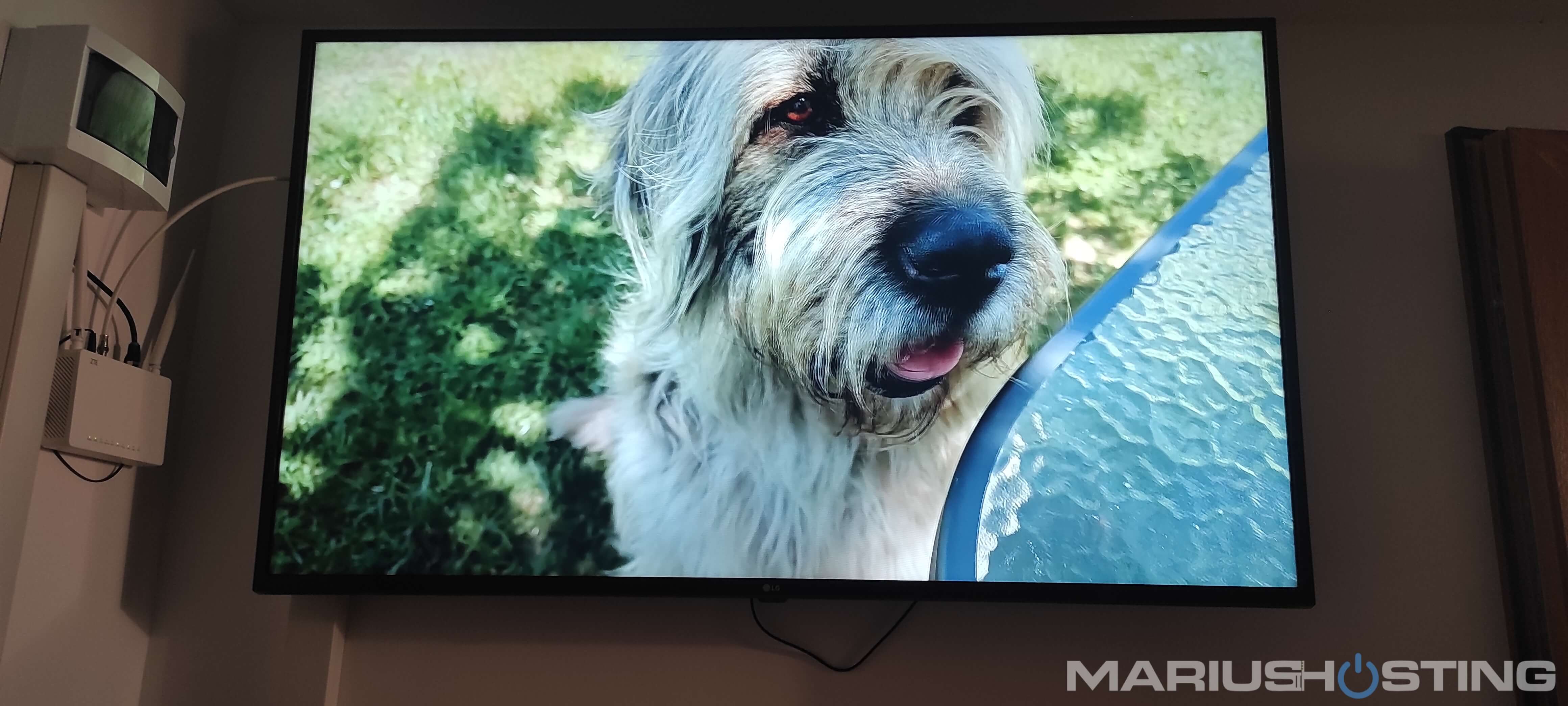 You can also share your favorite videos with friends, family and acquaintances instantly. Follow my guide on how to activate HTTPS on your Synology NAS.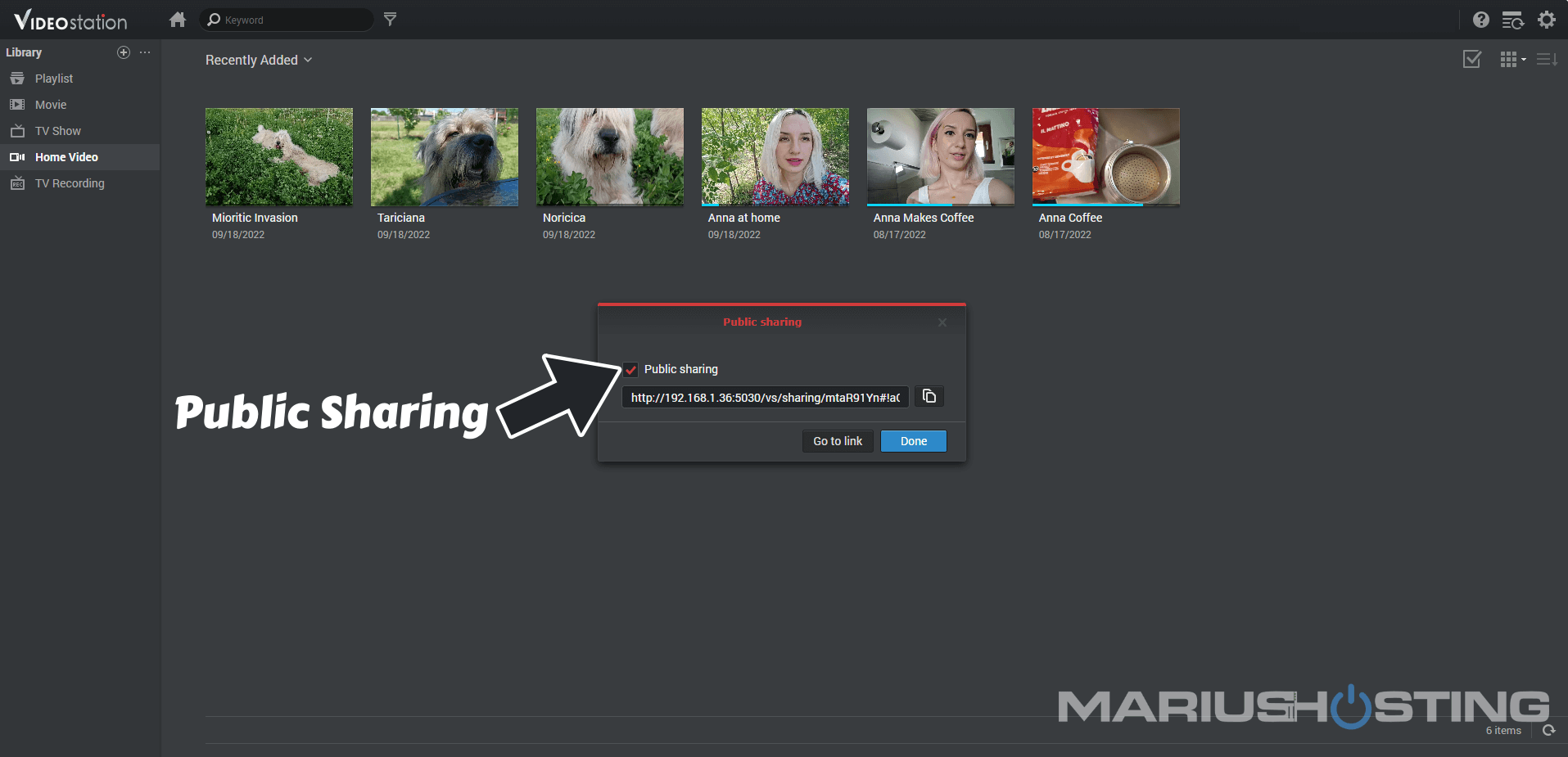 Click on the gear icon at the top right of Video Station and you will be able to change different settings. Library, Parental Control, Privileges, Language etc.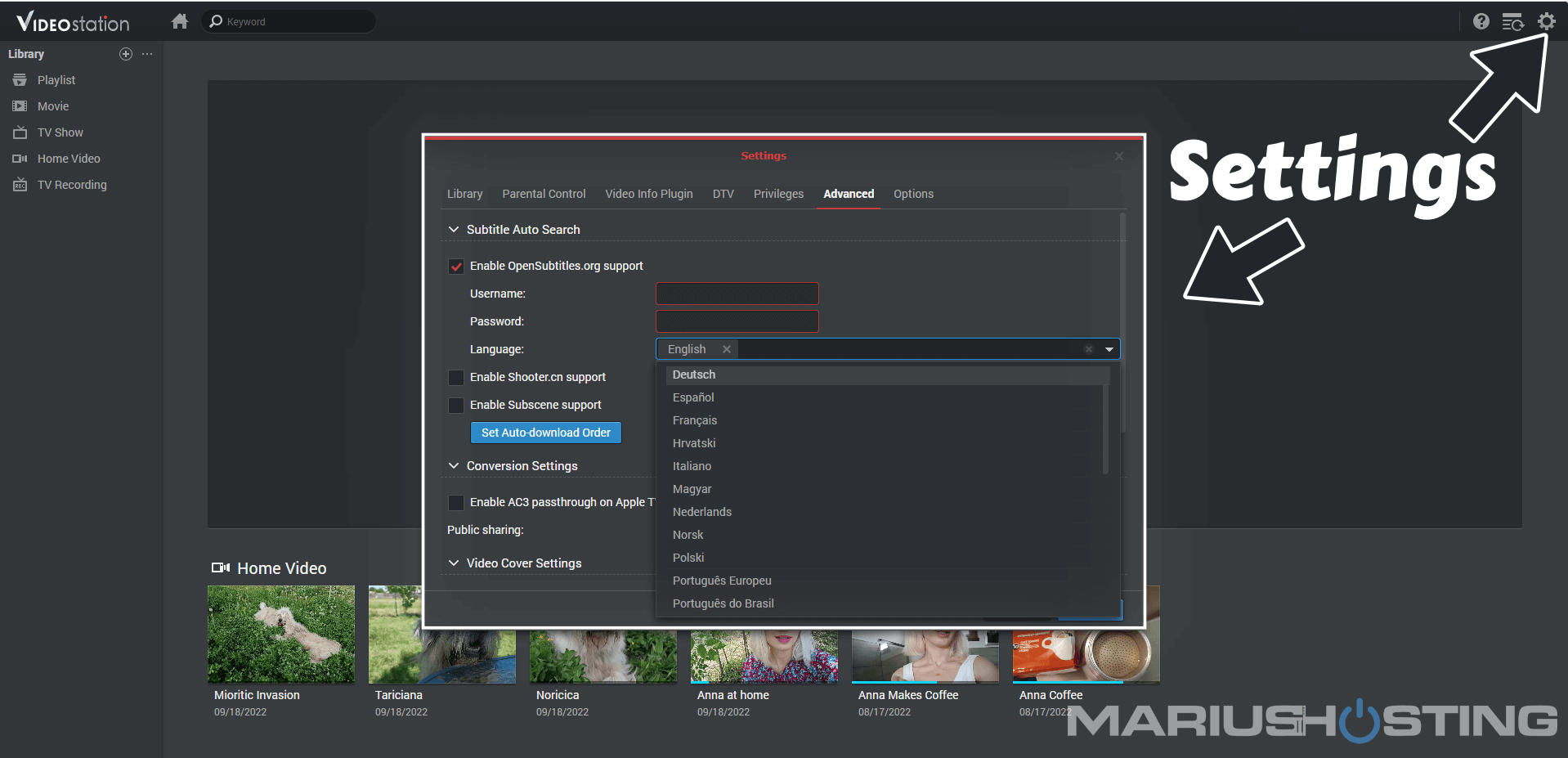 Note: You also have the option to install an app for your mobile phone called DS video; DS video is available for both Android and iOS devices. You can use DS Video to stream your video collection on your DiskStation. Browsing is made easy as your videos are sorted in different libraries, and each movie has its information retrieved online automatically. And if you have a DTV dongle plugged into your DiskStation, you will also be able to record TV programs, as well as view the TV program to manage the recording schedule even when on the move. It's a 100% free package made by Synology for its users.
This post was updated on Monday / September 19th, 2022 at 1:10 AM