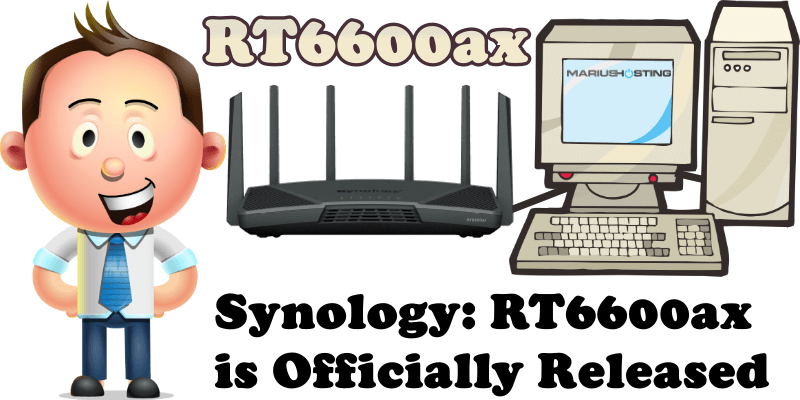 As I anticipated a few days ago in my article Synology RT6600ax Latest News, the Synology RT6600ax router has been officially released today May 11, 2022.
Note: At the end of the month, only after a round of intensive tests, I will make my review of the RT6600ax product so that it is not a rash review. Here on mariushosting the quality and accuracy of the information counts, as always!
Note: If you have had a Synology RT2600ac router, then know that the installation process for the new RT6600ax is identical.
This post was updated on Sunday / November 20th, 2022 at 9:42 PM