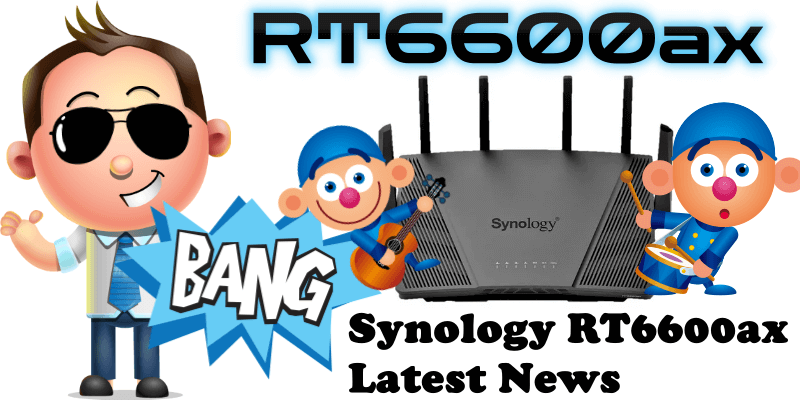 Earlier this week at the beginning of May rumors about the new RT6600ax Synology router started popping up as the release date for the router is quickly approaching. The good news is that Synology's long-awaited router will be released on May 11, 2022. The date may vary with country, but May seems to be it as far as month goes.
A few days ago Synology's RT6600ax router made its appearance on the Amazon UK store, with price displayed, but soon after it was put up for sale, its price was withdrawn. Of course, I, Marius, was there and saw how much it cost! The price for the new router was around 315 pounds. The latest update shows the price for the RT6600ax is about $299 USD or around 285 EUR. So it would appear that the RT6600ax will cost about 100 EUR / 100 Dollars more than its predecessor, the RT2600ac. However, given the product price tag was taken off Amazon quickly, the price may potentially be subject to change.
Qualcomm Atheros IPQ6018 Quad-core ARM 64-bit A53 at 1.8 GHz. RAM DDR3 1 GB.
RT6600ax comes with the new SRM 1.3 Operating System.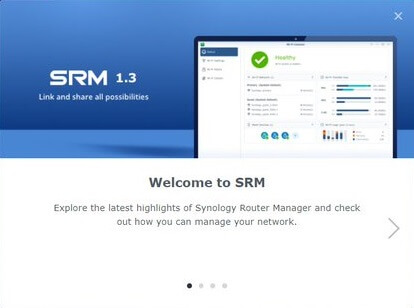 In the next few days your Internet friend Marius will make a full review of the RT6600ax router and, of course, start using it on my environment. I will be making the upgrade from a Synology RT2600ac to the new RT6600ax router.
It will be out on May 11, 2022.
How much does the RT6600ax router cost? 395 USD / 375 EUR.
It's a Wi-Fi 6 router that supports the 5.9 GHz band.
Supports up to 6600 Mbps.
4X4 5GHz.
Allows for more connections at the same time, perfect for Wi-Fi heavy environments densely populated with connected devices.
Comes with Mesh Wi-Fi support.
1x 2.5GbE LAN or WAN ports.
Classic design, but improved.
RT6600ax can be mounted on the wall versus its predecessor, the RT2600ac, which cannot.
92% better performance when it comes to the number of connections per second (CPS) versus its predecessor, the RT2600ac.
CPU: Qualcomm Atheros IPQ6018 Quad-core ARM 64-bit A53, at 1.8 GHz.
RAM: DDR3 1 GB.
Operating System: SRM 1.3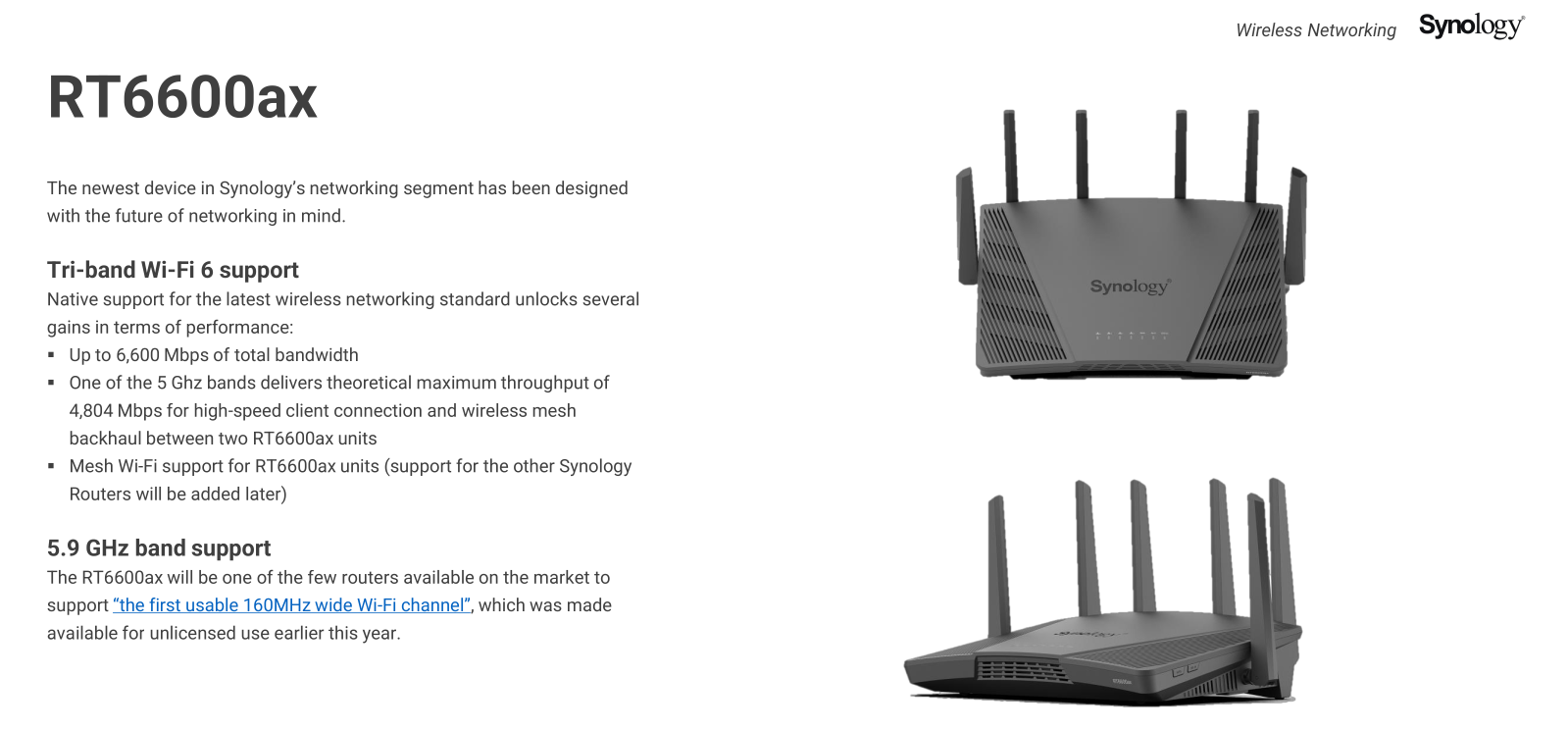 Robbie Andrews tweeted some photos of the new router which you can view below.
This post was updated on Wednesday / May 11th, 2022 at 9:59 PM