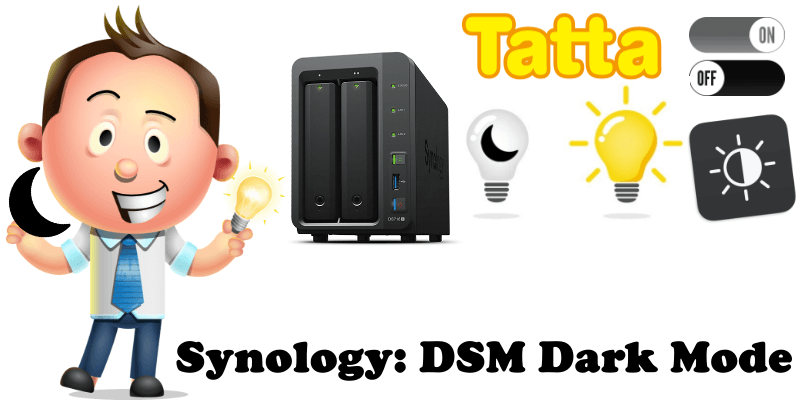 Dark mode is everywhere. All the major operating systems, Android, iPhone (iOS), Windows, and macOS, now offer dark themes, which default to light text on a black background. It looks really cool, doesn't it? Dark mode is especially helpful for those viewing mobile computing device screens at night. The reduced brightness can reduce eye strain in low light conditions, and potentially prevent a headache. Dark mode can also be used as a courtesy in situations when a screen's bright light might annoy others (your wife, girlfriend or partner shouldn't knock the phone out of your hands, right?). Interest in dark mode has increased along with public awareness in how ambient light affects circadian rhythms and sleep/wake cycles.
At the time of writing this article, Synology doesn't have any option to activate Dark Mode on your DSM operating system. I don't know if there is a real interest, but there doesn't seem to be any option even in the future version of DSM 7. Nowadays, all the major companies in the technology industry have opted for this option which can be activated or deactivated at the user's discretion. I would very much like this option to be adopted on Synology NAS as well.
If anyone would like to help me proceed with the request for this option (DSM Dark Mode), I'd recommend that you send the "Feature Suggestions" form. From category, select  "System Management / DSM/SRM help" and in the message area send a link to this article. In unity there is strength and the more we are, the higher the chances that this option is adopted in future DSM versions.
The marketing message got through: Synology users want this.
UPDATE

6.08.2020
If you want to enjoy a preview of DSM dark mode in your Synology NAS you can do it by installing an extension for chrome named "Dark Reader".
Please Support My work by Making a Donation.
Go to: https://chrome.google.com/webstore/category/extensions?hl=en-US
and search for: Dark Reader then click on Add to Chrome.

Your DSM desktop will look like this: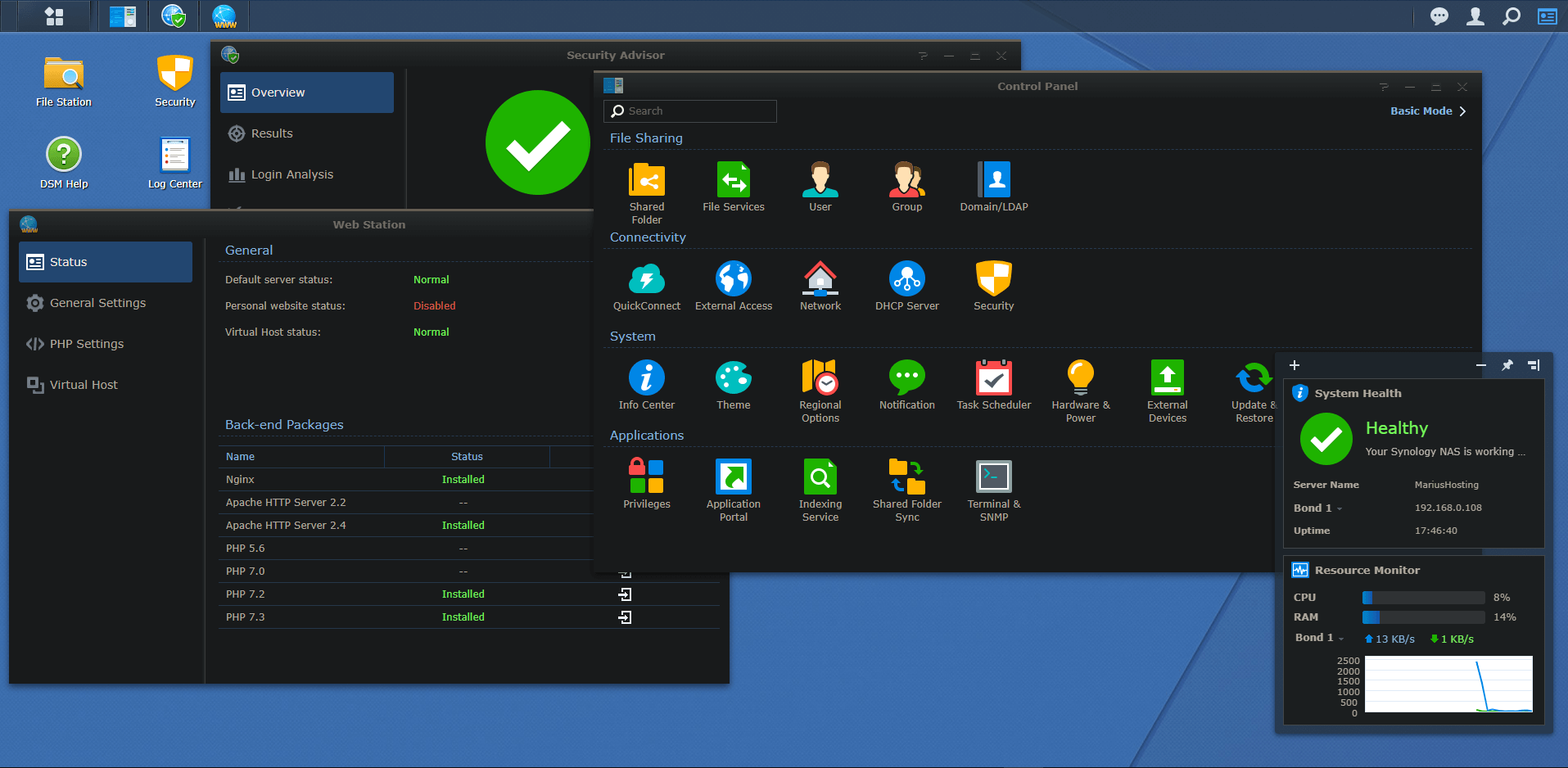 Note: This is temporary solution.
This post was updated on Friday / August 7th, 2020 at 11:01 AM