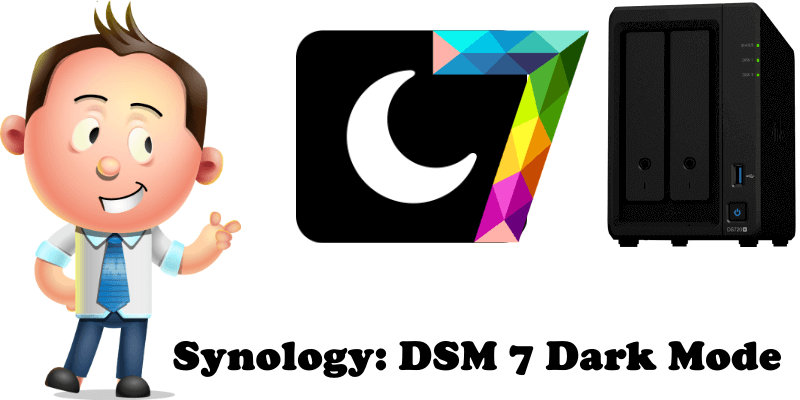 Wondering if DSM 7 comes with the Dark Mode option? Right now the beta version of DSM 7 does not provide any option for Dark Mode, but perhaps in the future Synology will also include this option that so many Synology users love and want. After some interesting discussions on the topic in the Mariushosting Facebook Group, some members reported an interesting workaround: a browser that gives Synology users the option to get their DSM 7 into Dark Mode. The browser is the Opera GX gaming browser and it comes with an option called "Force dark pages" which basically lets you apply the Dark Mode feature to DSM 7. Follow the steps below to learn how to apply Dark Mode to your DSM 7 desktop.
Please Support My work by Making a Donation.
Install the Opera GX gaming browser then open it. At first glance you will see this page. Go to Settings then select "Force dark pages". Follow the instructions in the image below.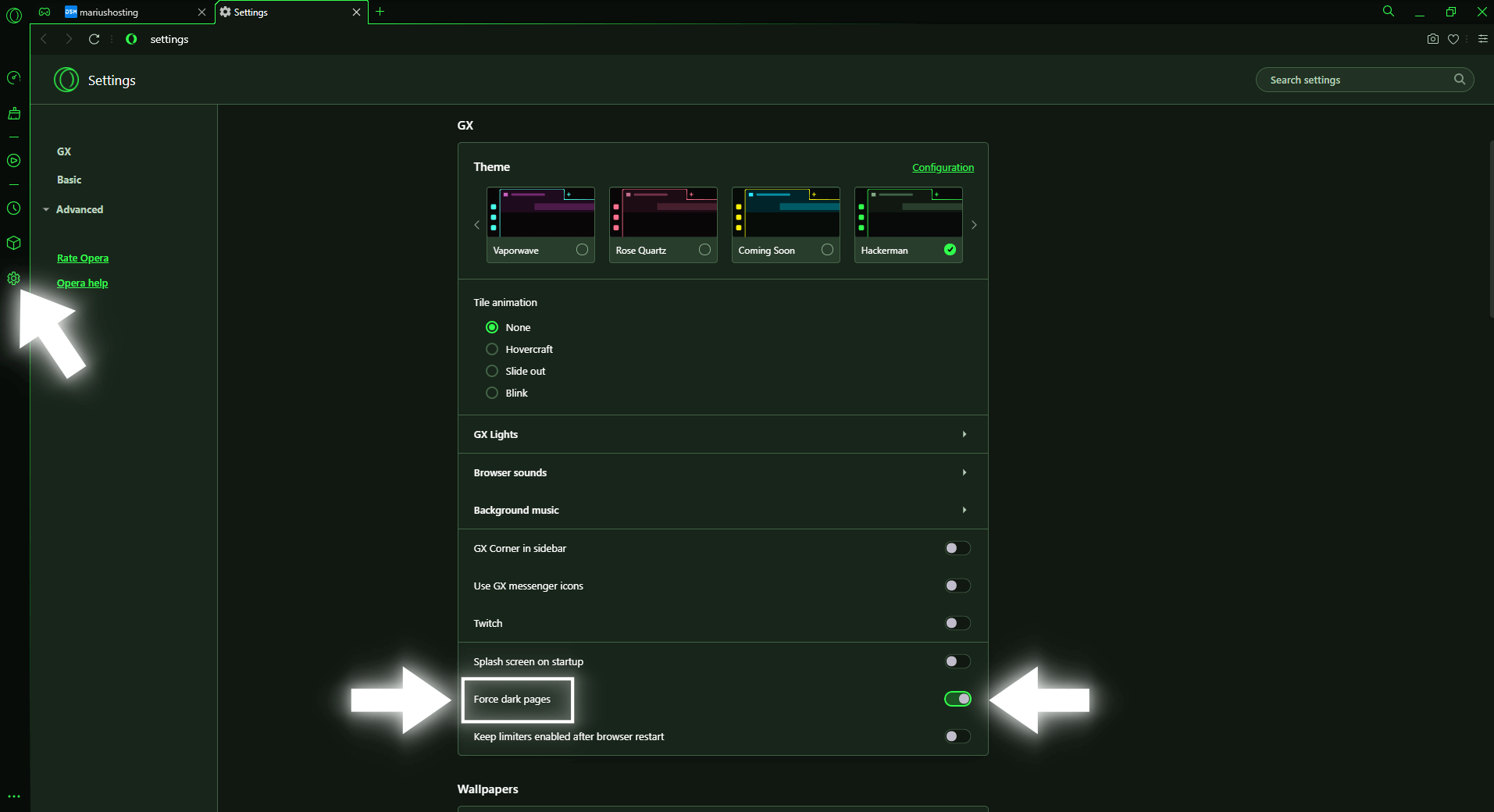 After you have selected the option "Force dark pages" on STEP 3, Sign in into your DSM 7. Enjoy your DSM 7 Dark mode!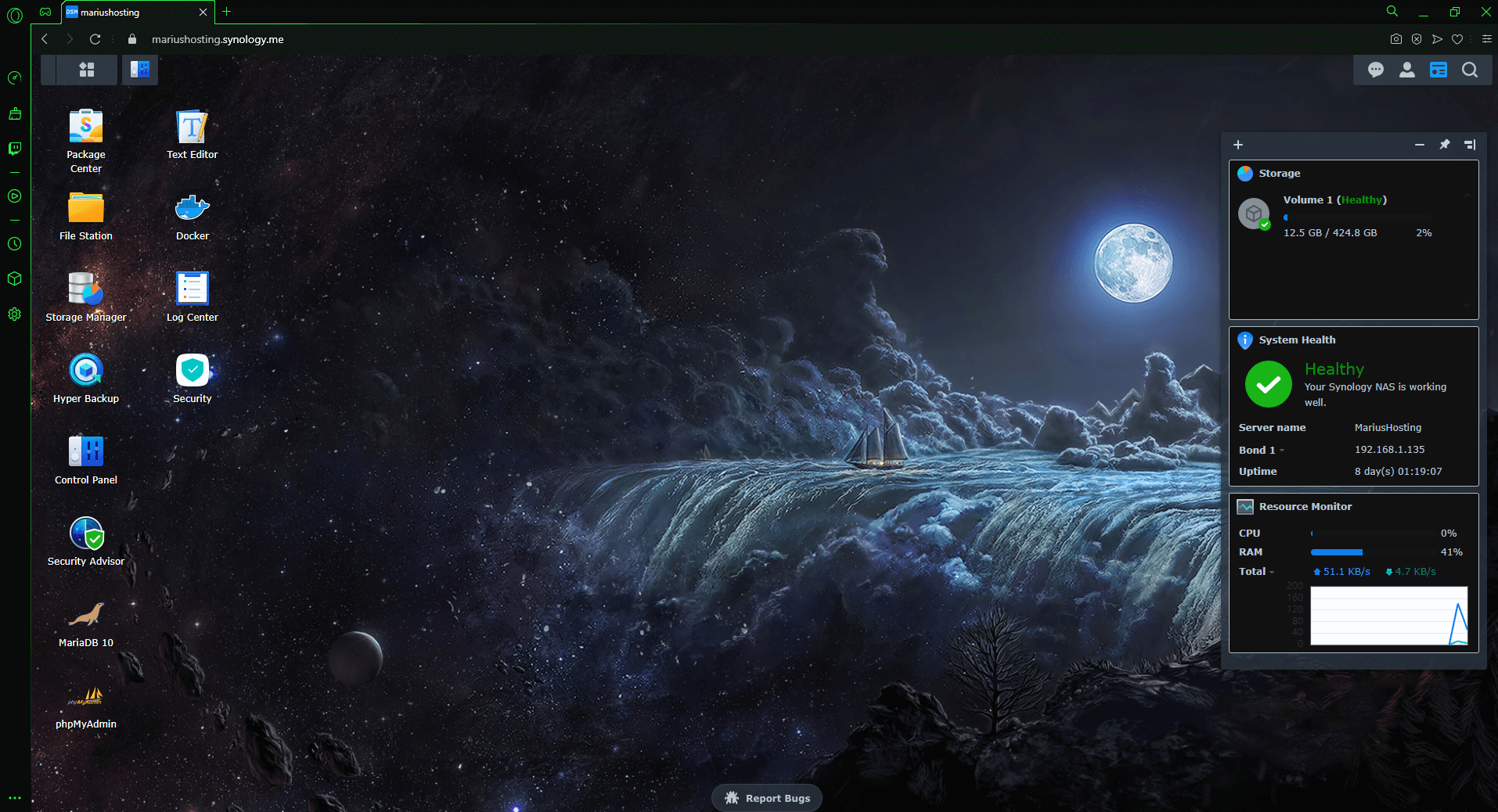 Miscellaneous pages.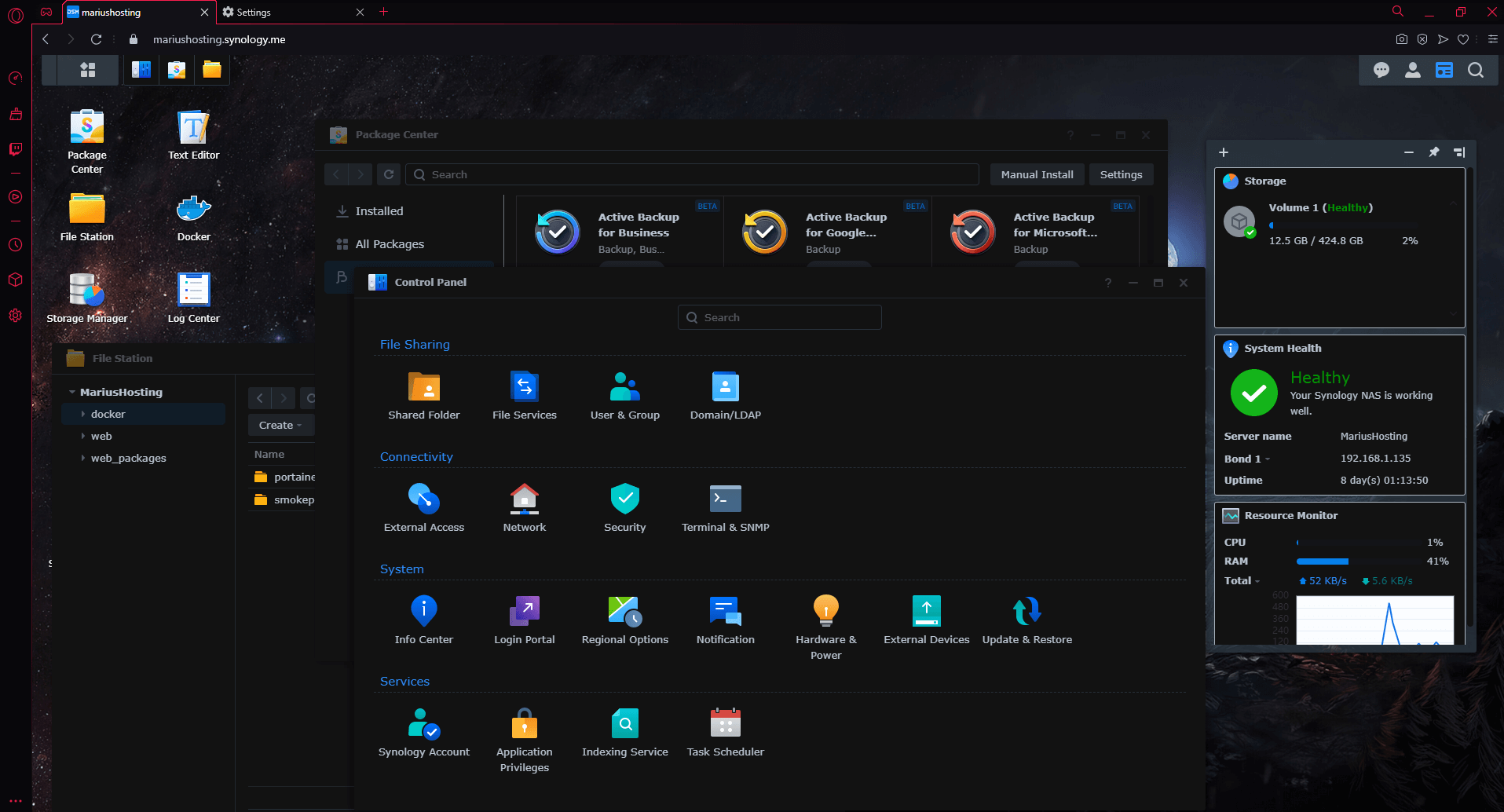 Package Center.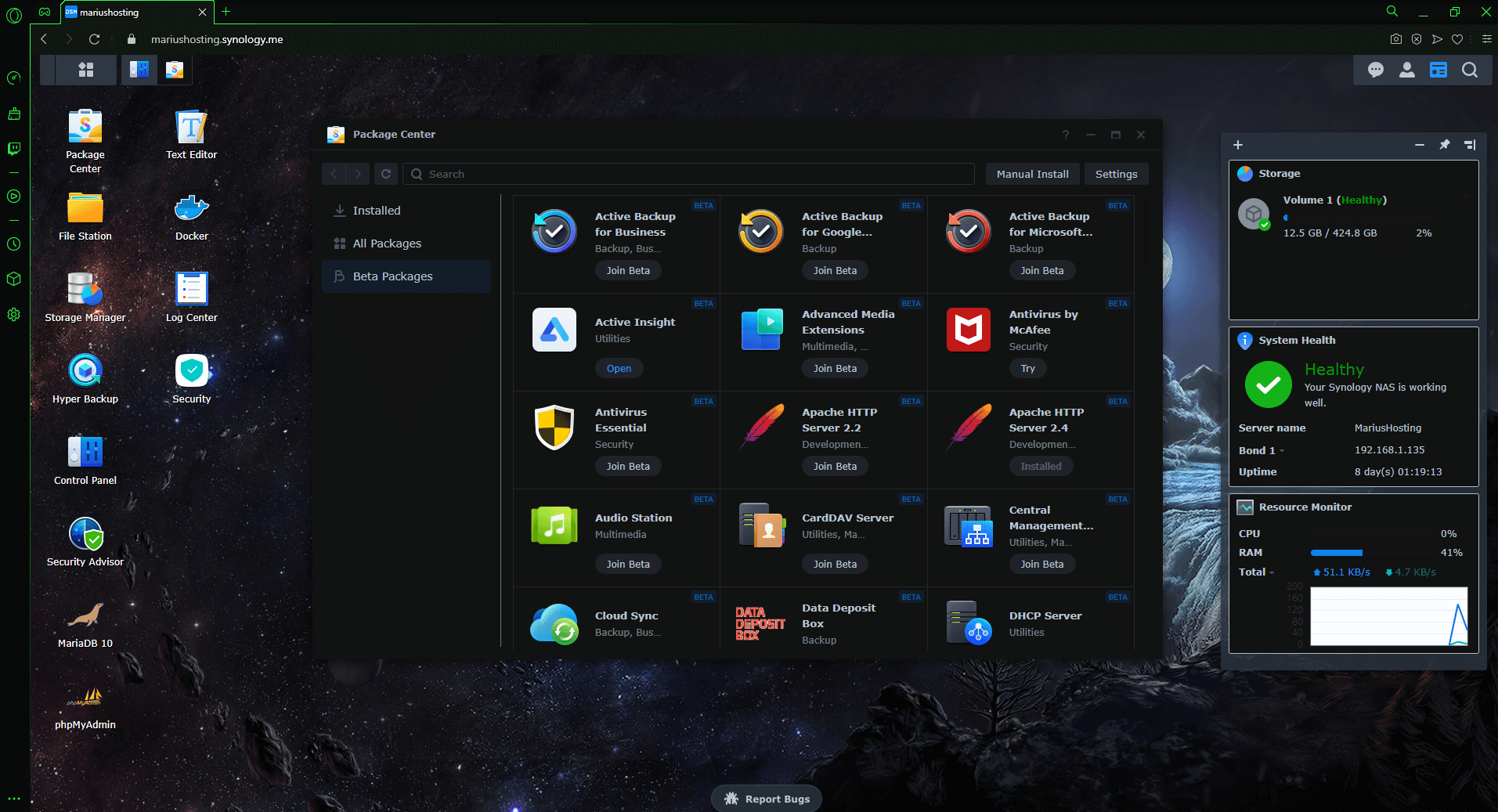 Control Panel.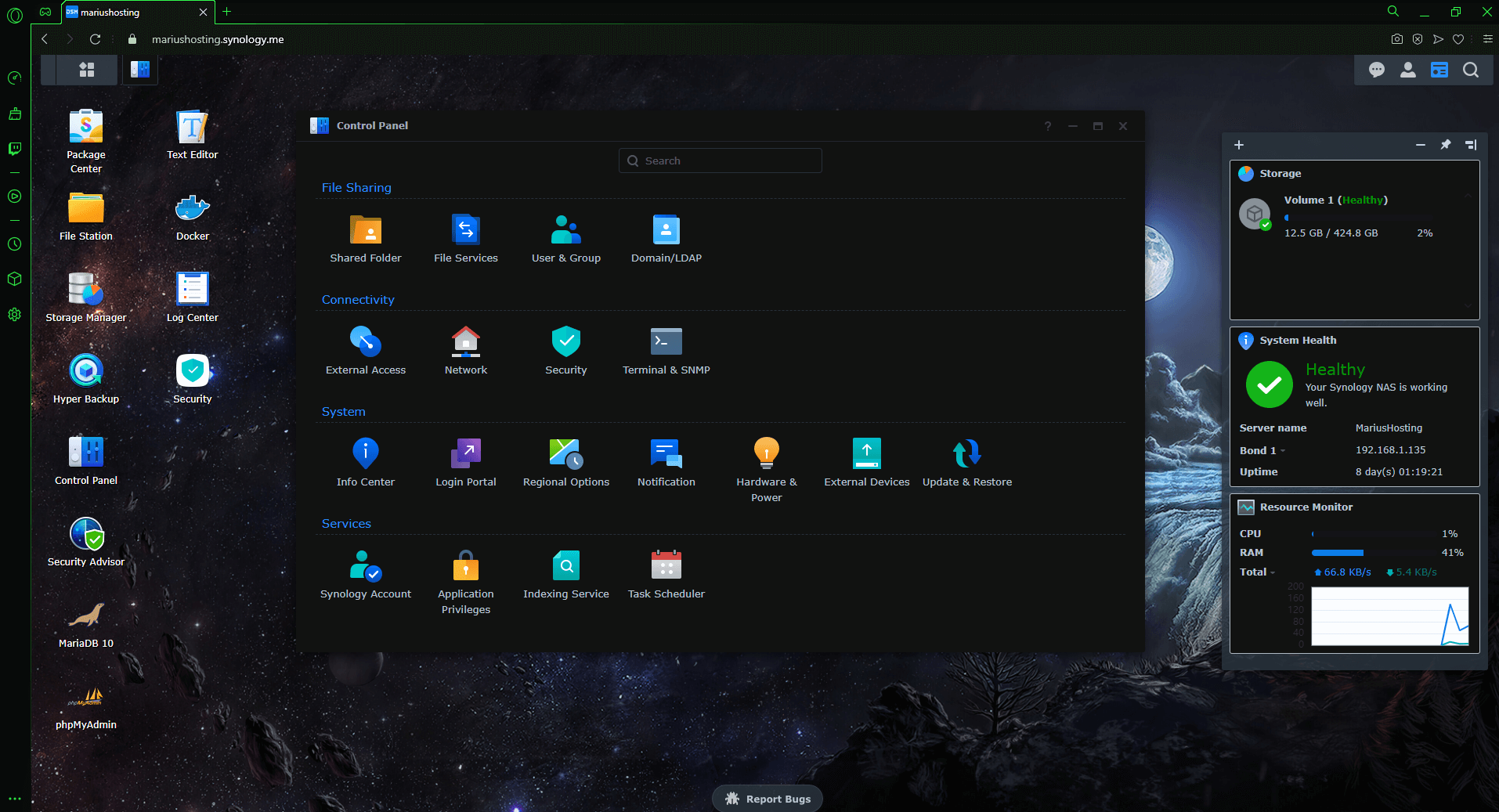 Storage Manager.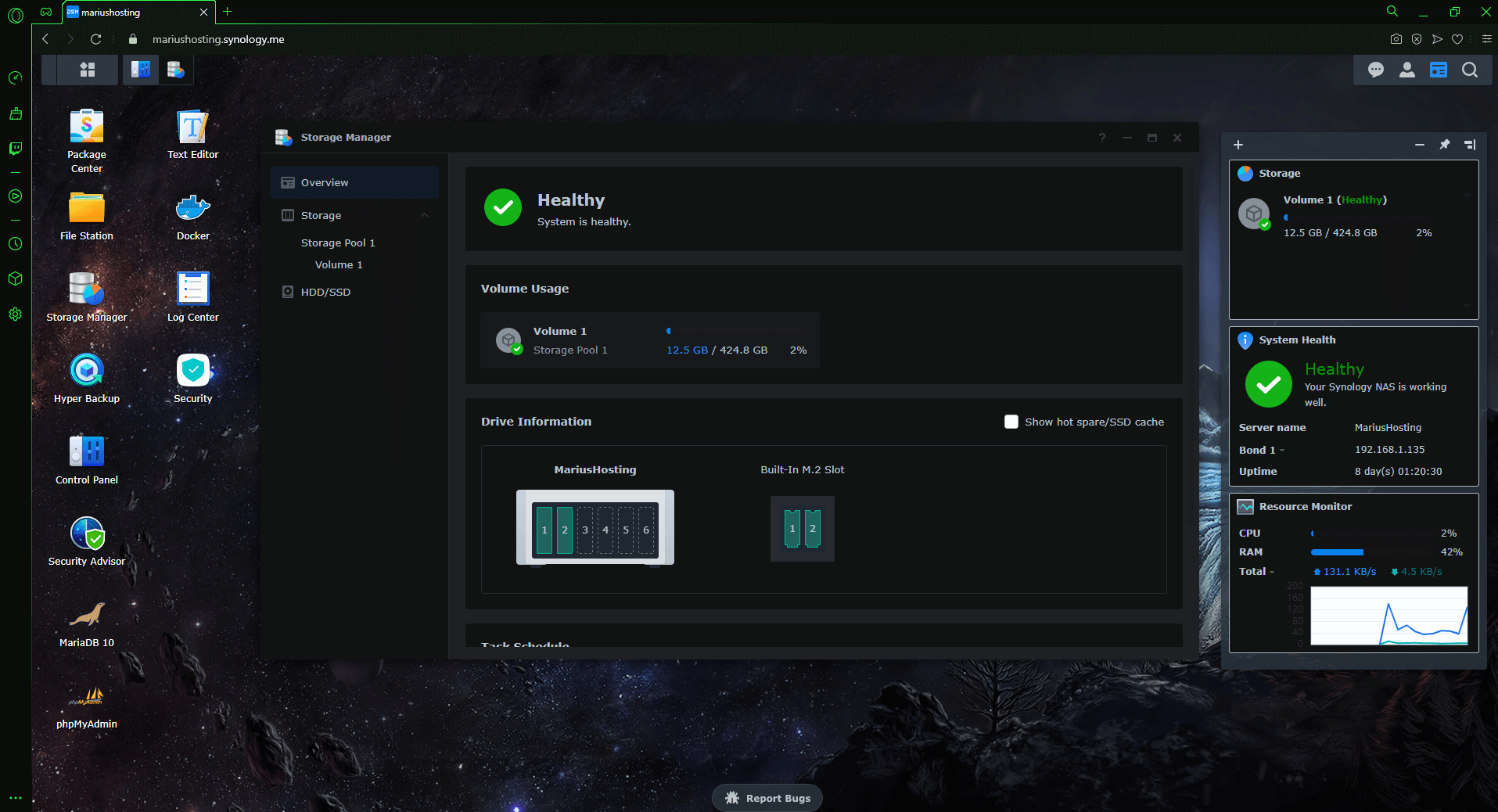 Resource Monitor.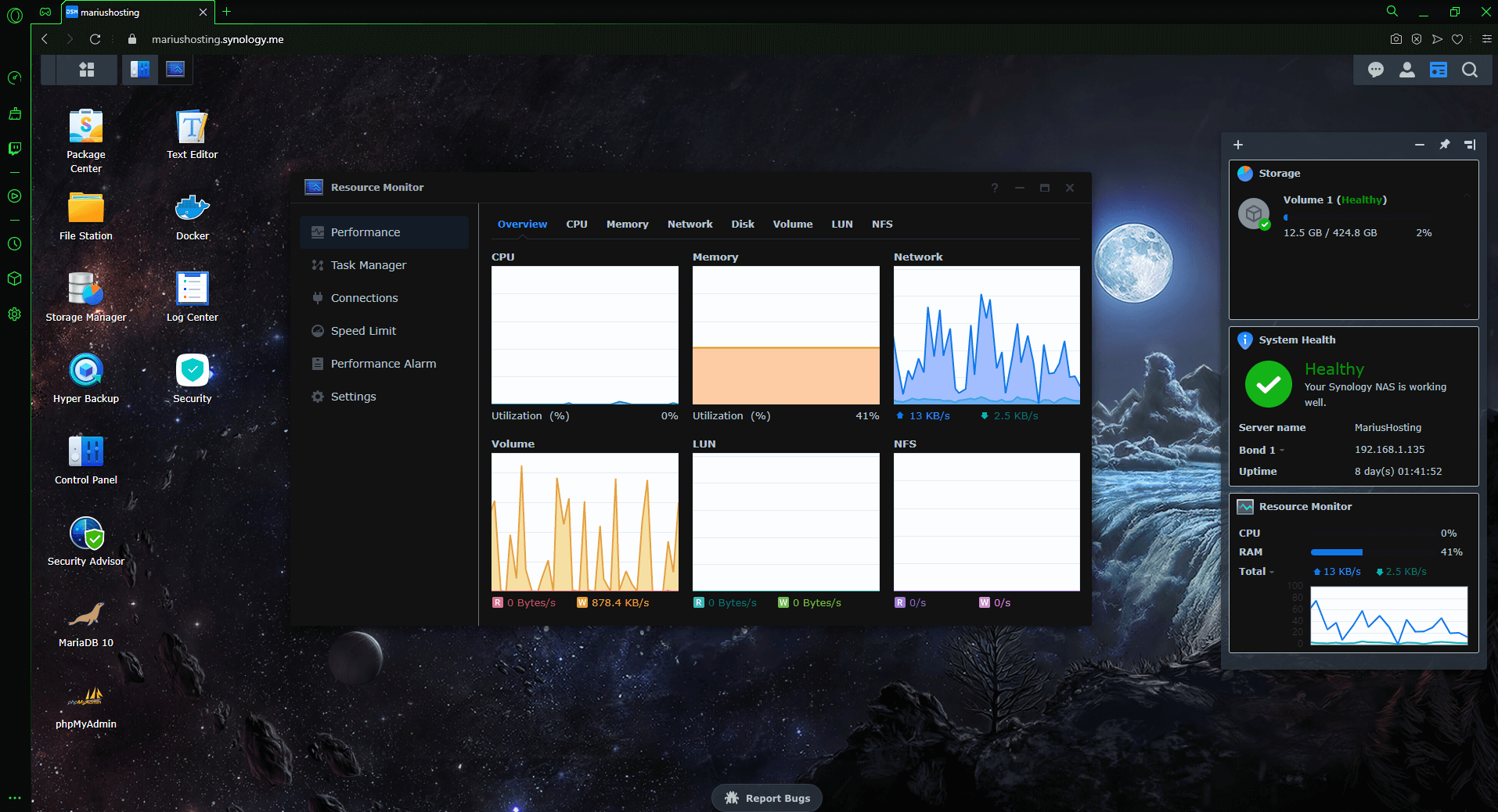 Note: You can also use the GX Opera browser to apply Dark Mode to DSM 6.2.4.
This post was updated on Friday / September 15th, 2023 at 1:34 AM