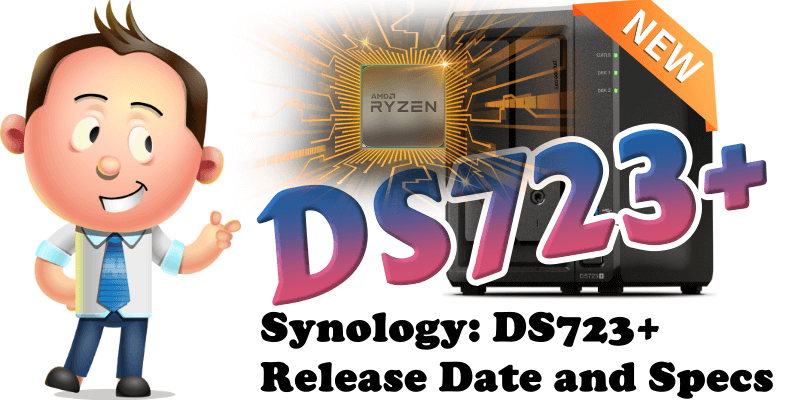 A new product joins the ranks of Synology and of course mariushosting couldn't pass on the opportunity to let you know about it. The DS723+ comes with a powerful AMD Ryzen R1600 CPU with a 2-core 2.6 (base) / 3.1 (turbo) GHz CPU Frequency. You also have the option to install one 10GbE module in the back. The default installed memory is only 2GB, and it's expandable up to 32GB. There is support for M.2 2280 NVMe SSDs, with PCIe 3. My review for the DS723+ will be online in a few days.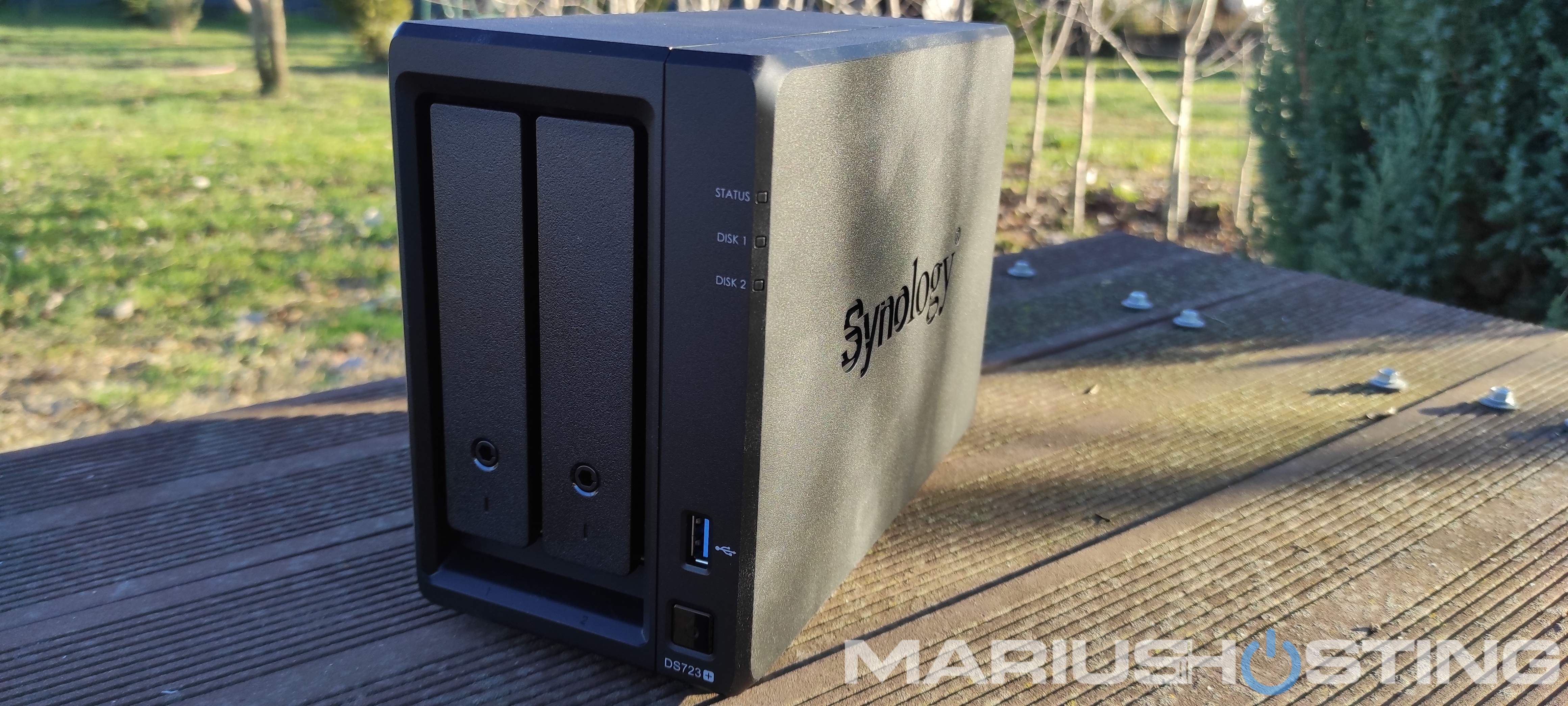 Note: How much does the Synology DS723+ cost? The manufacturer's suggested retail price for the new DS723+ is $430 or 399 EUR.
Note: When will the Synology DS723+ become available? According to the official press release, Synology DS723+ is now available through Synology's solution partners and channel networks.
Note: What does DS stand for? DS means DiskStation.
Note: How long is the warranty for the DS723+? 3 Years. And 5 Years if you buy the Extended Warranty Plus plan.
Note: What it is I wish would be implemented on future DiskStation? PCIe 4 Expansion instead of PCIe 3 for M.2 2280 SSDs. PCIe 3 is already considered outdated.
Note: M.2 2280 NVME SSDs can be used with DSM 7.2 as storage to create storage pools only with x23 models.
Note: Can I run Docker on DS723+? The DS723+ is 100% suitable for Docker.
This post was updated on Thursday / February 2nd, 2023 at 10:37 PM