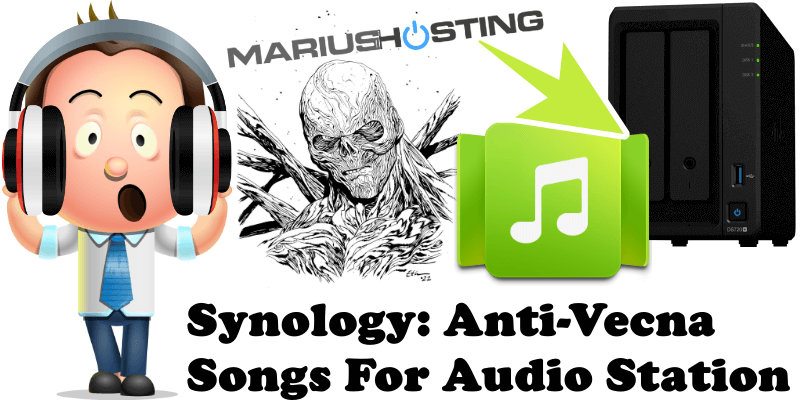 Are you ready to put your headphones on and close your eyes so that Vecna can't reach you? Cause I have some awesome songs for you to listen to! While looking through some of my old original CDs, I came across some amazing songs I used to listen to all the time and have now added to my Synology Audio Station folder. With Audio Station I can easily manage my music collection and have great music at hand. See below your Internet friend Marius' top ten song choices to protect you from Vecna's influence.
Who is Vecna? Like the Demogorgon and the Mind Flayer, Vecna is a fictional villain from the world of Dungeons & Dragons that's come to life in the town of Hawkins in Stranger Things (Season 4), one of the best Netflix series of 2022. Vecna's influence can be kept at bay only by good music and your Synology NAS is where you keep all that counts as good music.
What is Synology Audio Station? With Audio Station and its mobile apps, DS audio for iOS and DS audio for Android, you can enjoy high-quality playback, listen to radios, manage your music collection, create personal playlists, and share with friends anywhere. To make Audio Station work over the Internet when you are away from home, you will need to activate DDNS, then use Login portal to correctly set it up.
This post was updated on Wednesday / August 10th, 2022 at 9:24 PM