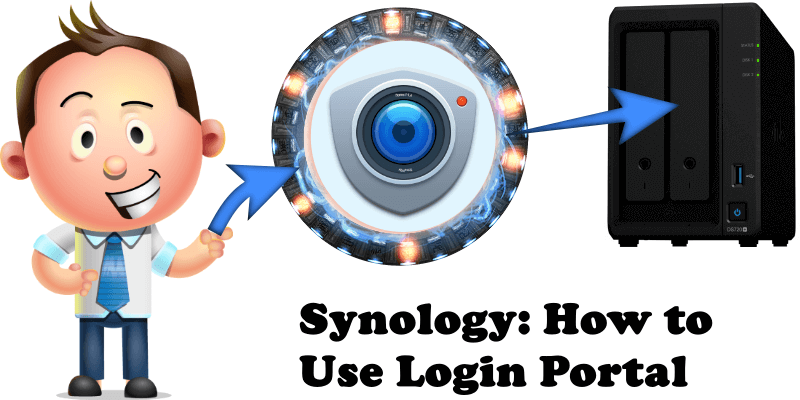 When you update your old DSM 6.2 to DSM 7 you will notice that Application Portal is Now Login Portal. In the new Login Portal you can change the Login Style, and you can even change the standard ports on your DSM operating system. Login Portal allows you to "traverse a portal" by transporting you directly into one of your Synology applications that you love when you login.
For each Synology brand application you can choose an alias based on your DDNS such as yourname.synology.me/cam, yourname.synology.me/download etc. so you can easily access the login page of said application. And you can also customize the login page for each Synology app/package, just like with DSM Login Style. Moreover, you can opt for a custom domain name registered, for example, with GoDaddy, Namecheap, Google Domains etc., and use custom domain names for each individual applications. All in a professional style. In this step by step guide I will show you how you can achieve this.
Please Support My work by Making a Donation.
Go to Control Panel / Login Portal / Applications. Select your favorite Synology Application or install one from Package Center too see it in Login Portal. Click Edit. In the example below I have selected the Surveillance Station Application, then I clicked Edit. Follow the instructions in the image below.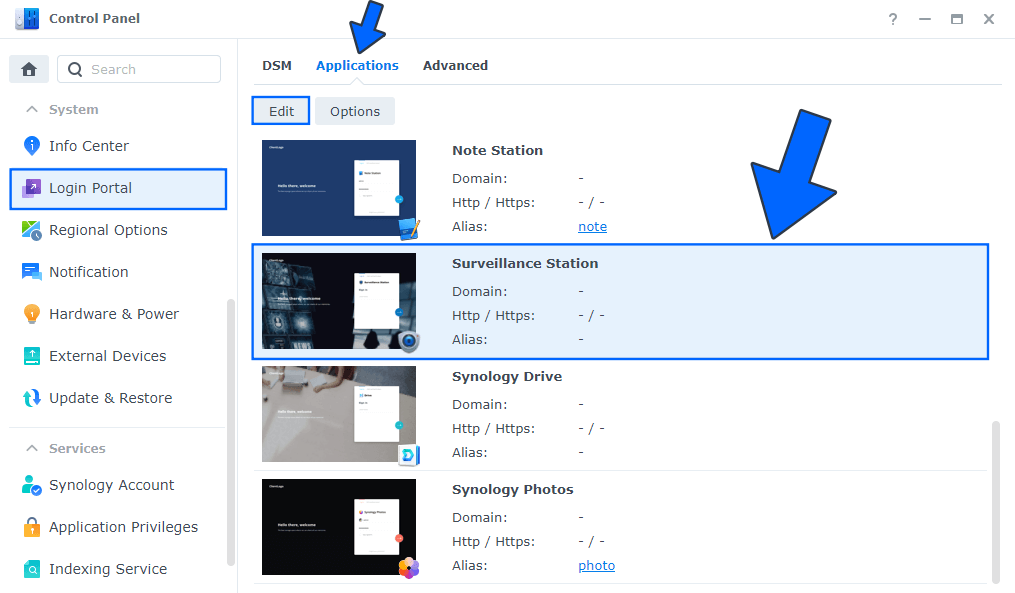 Select an alias for your Application. The alias that you chose will appear at the end of your DDNS name. Follow the instructions in the image below.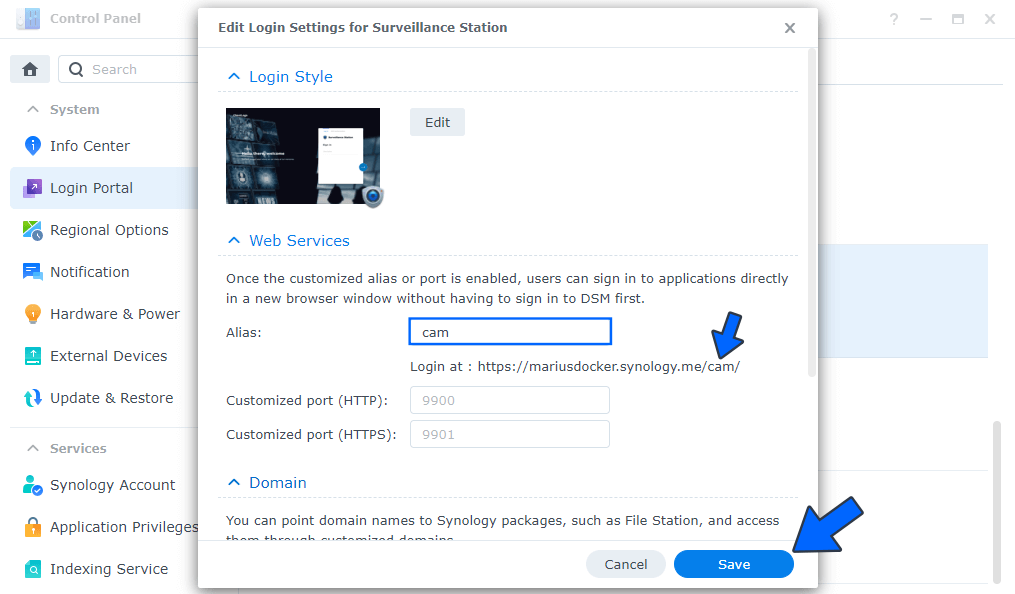 You can now access your Synology DDNS and the alias you have chosen at STEP 4 to go directly into your application without a login into DSM. Follow the instructions in the image below.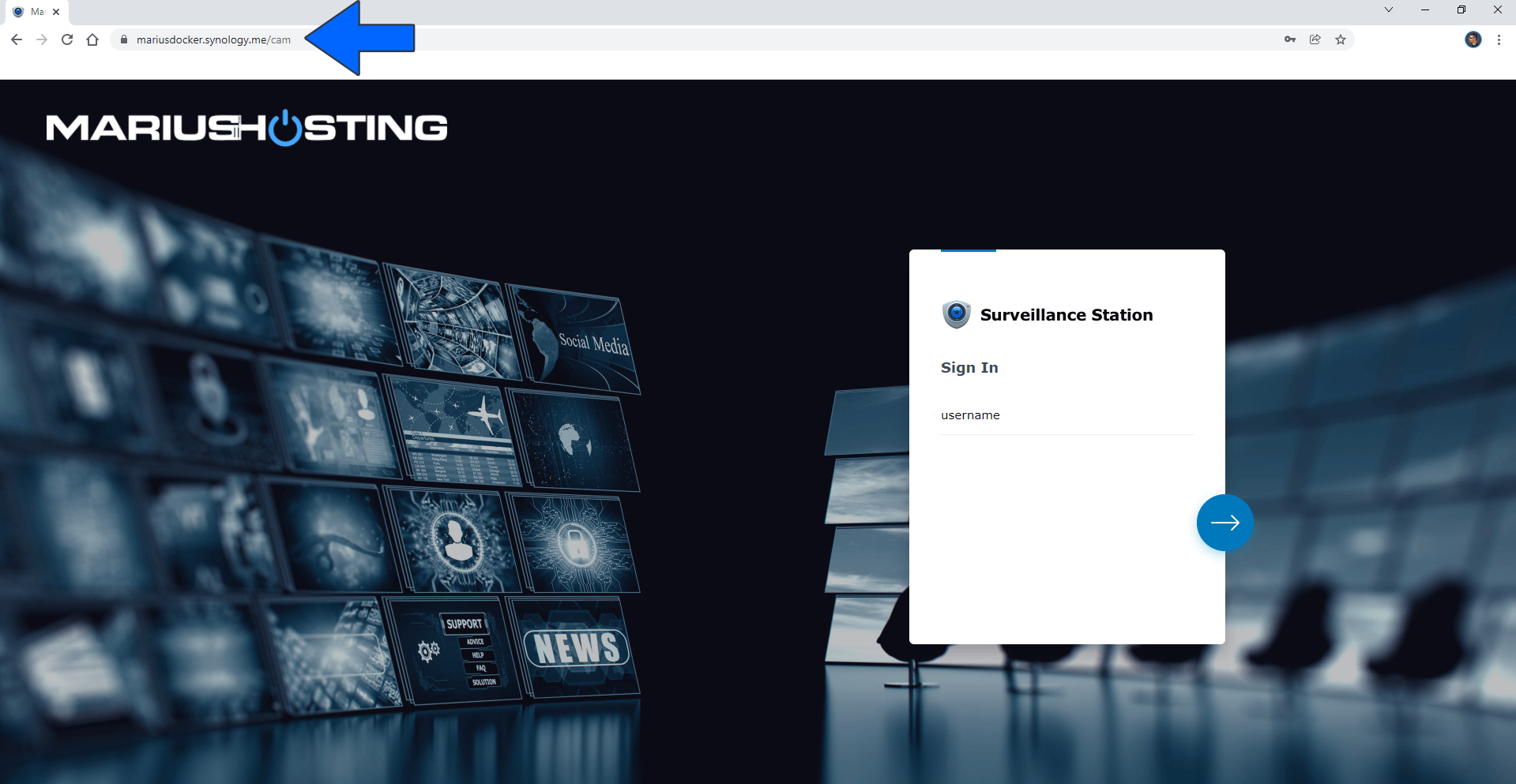 You can change the background and logo by clicking Edit in Login Style. Follow the instructions in the image below.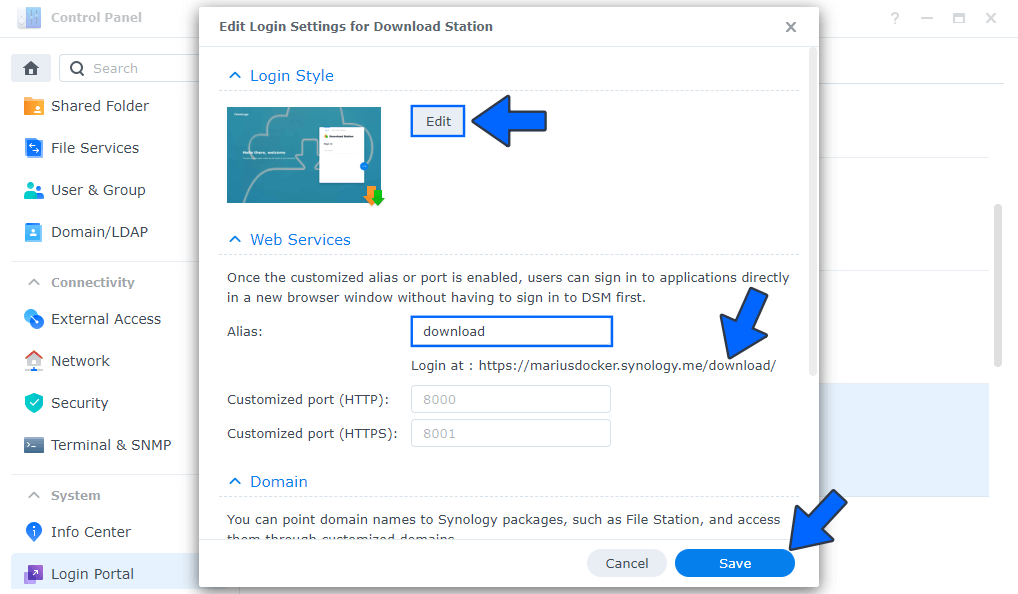 Any application can have their own portal to automatically take you into the application you want.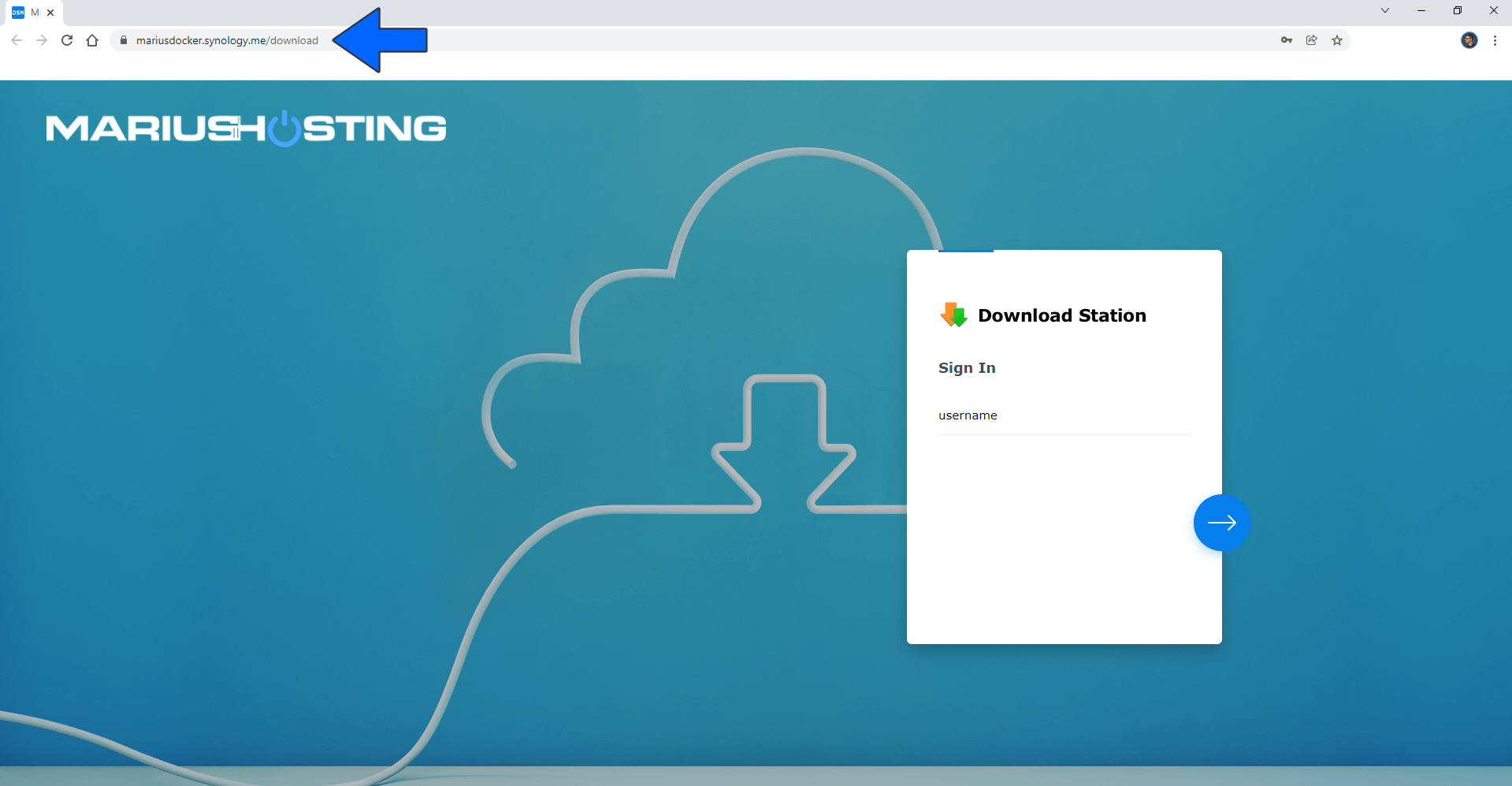 Note: This option is really useful when you have a common project and you prefer to access it via a browser, directly in the application, without having to go through DSM.
This post was updated on Wednesday / August 10th, 2022 at 10:26 PM