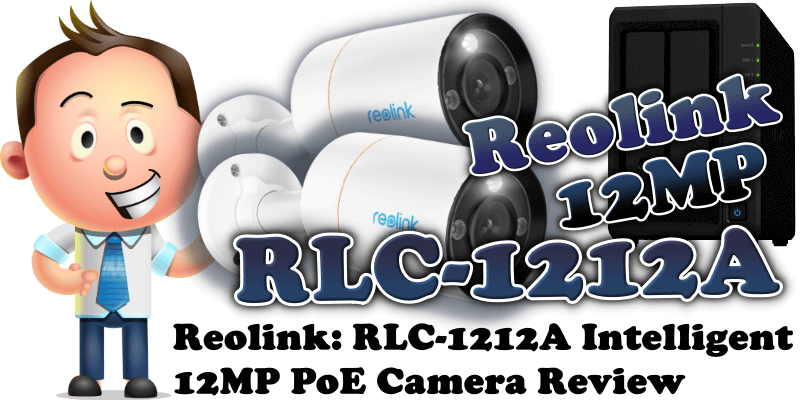 Today I return to the topic of video cameras by presenting my review of the very powerful Reolink RLC-1212A PoE video cameras. If you remember, a few weeks ago I put out my article Reolink Surveillance Cameras vs. Synology Surveillance Cameras in which I recommended against buying the Synology BC500 and TC500 video cameras for reasons you will have read in the post. On that note, today I am excited to introduce to you the Reolink RLC-1212A, one of Reolink's top of the line models that comes at an affordable price of $155 or 155 EUR. The camera model has a default resolution of 4512X2512 (12 Megapixels) at 20 frames/sec and it's 100% compatible with the Synology Surveillance Station software.
These two RLC-1212A in the picture below will get to be part of my permanent video surveillance system, integrated with Surveillance Station, as soon as I finish replacing the roof of the house and can get to setting up my surveillance system properly once again. Up until now, I have run tests with these two cameras and I have to declare myself beyond happy with their quality and ease of use. While small, they've proven to be powerful video surveillance tools that impress both on the hardware and software side.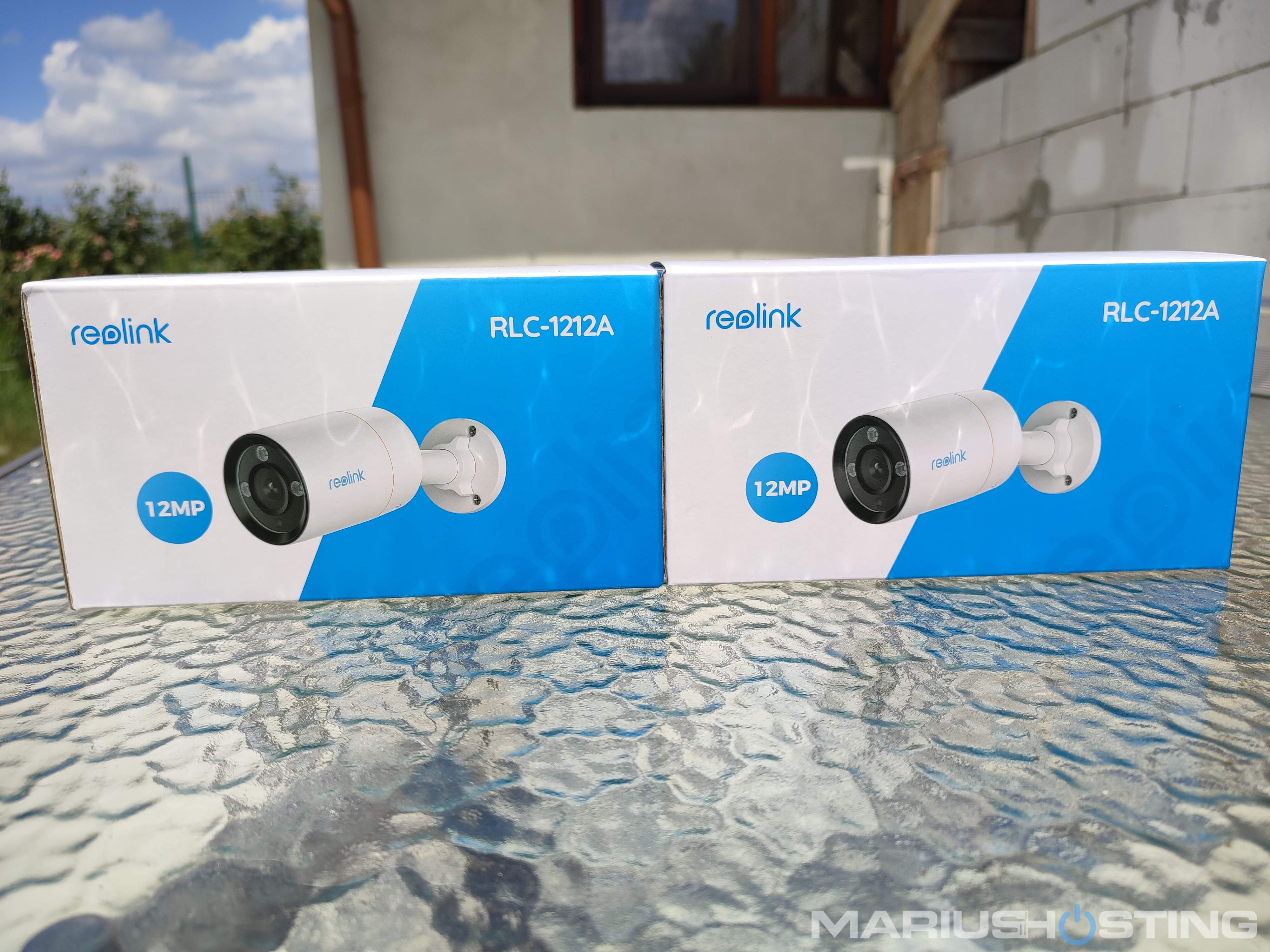 Powerful LED Lights
The RLC-1212A video surveillance camera features 1 powerful white LED light for nighttime surveillance and 2 IR LED lights for night vision mode.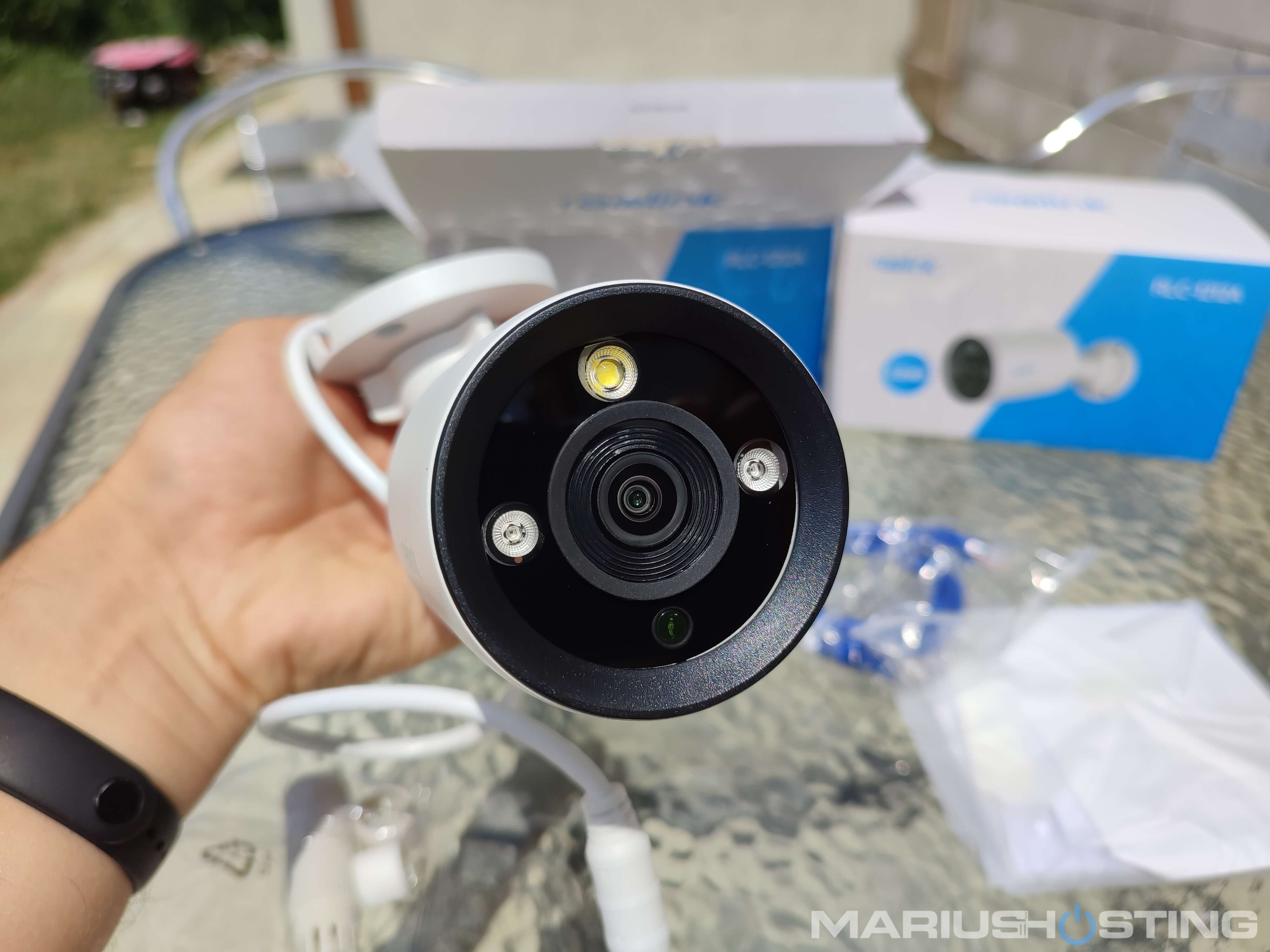 Inside The Box
In each camera box you'll find a LAN cable, an instructions booklet, insulation grommets, and some wall mount screws. And, of course, the camera itself.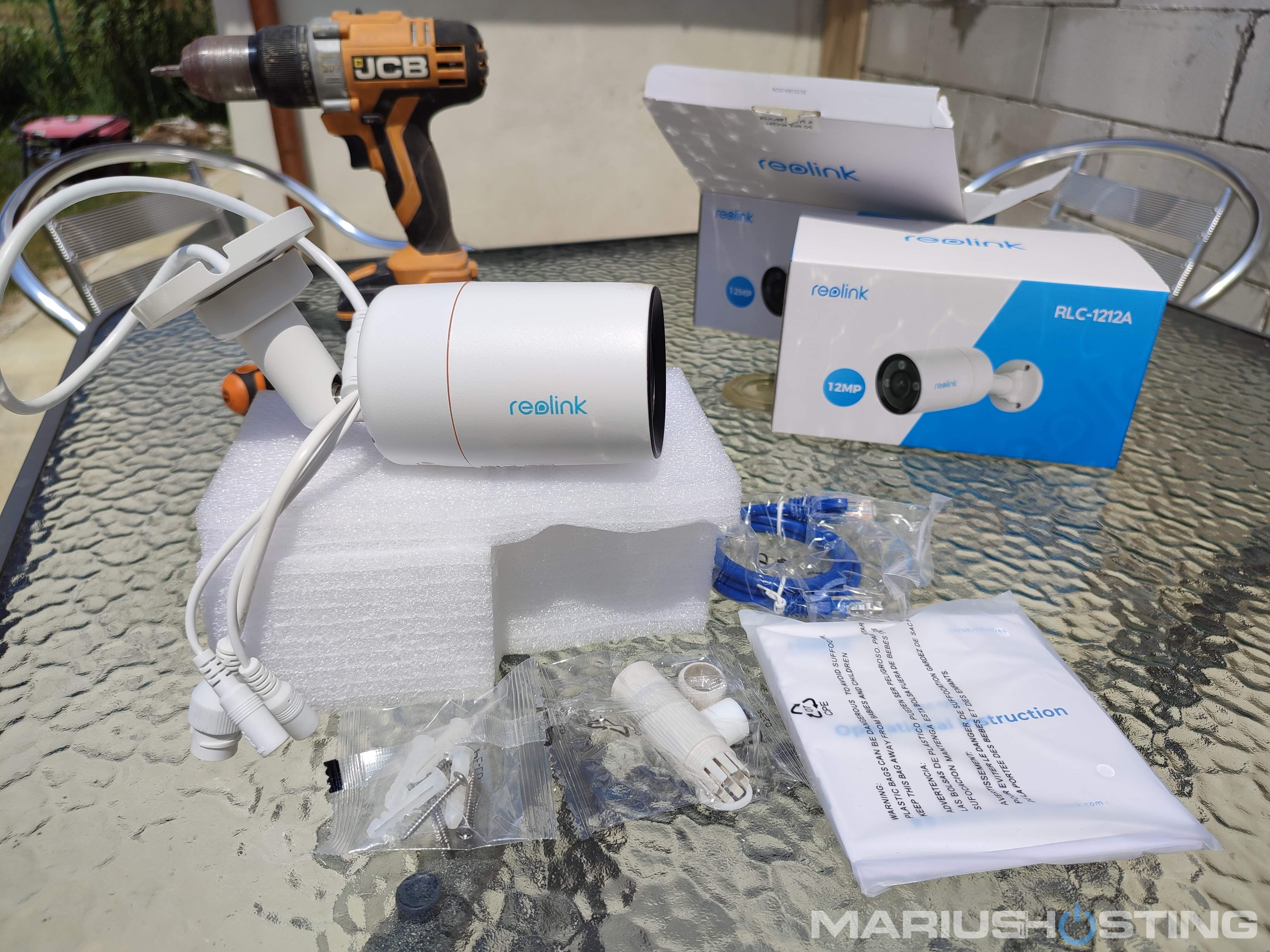 Compact Camera
The Reolink RLC-1212A surveillance camera is a compact and very shock-resistant camera.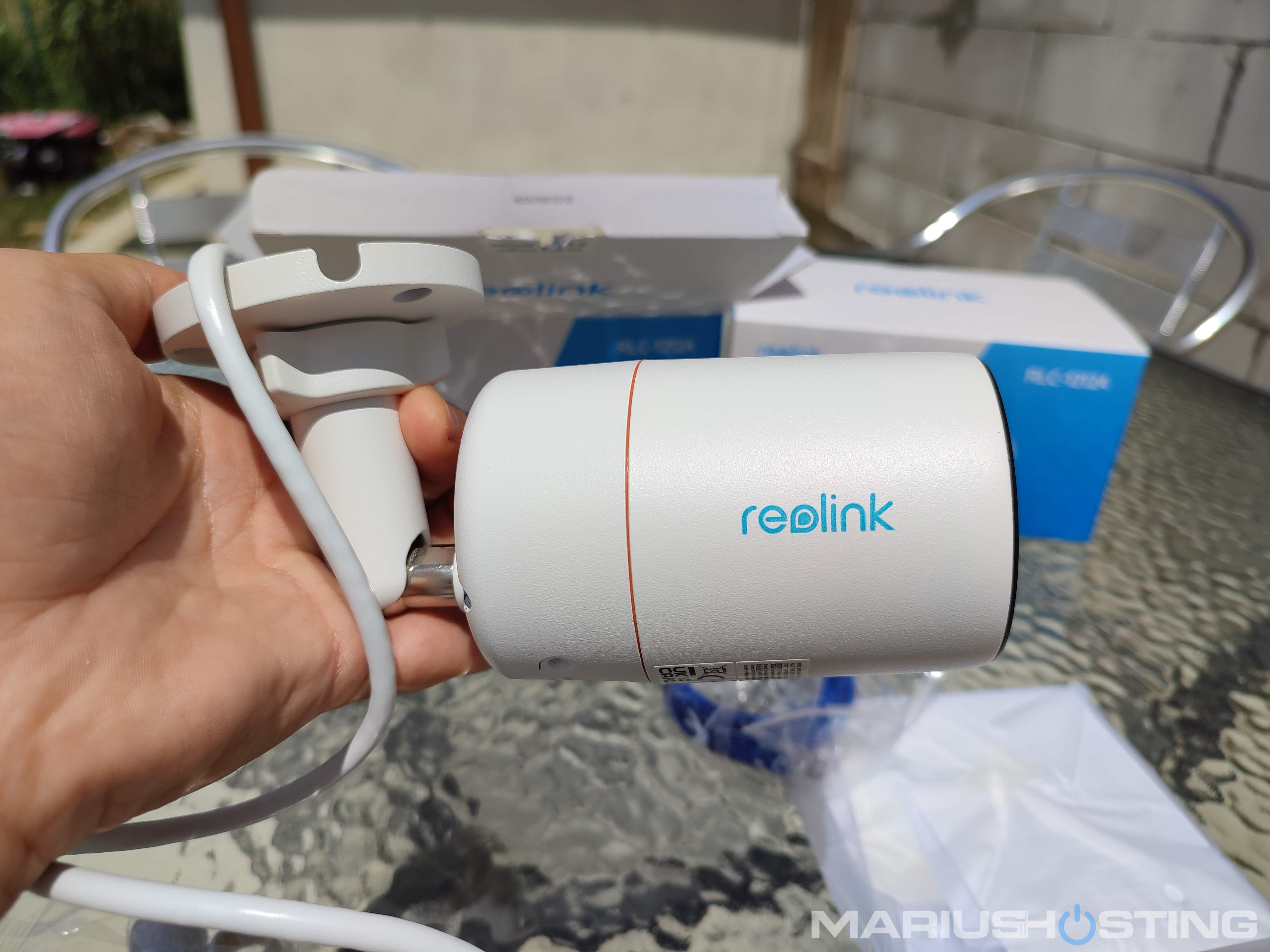 Smaller Size, But Better Quality
In comparison to the RLC-811A model, the RLC-1212A is visibly smaller in size, but overall a much more powerful camera.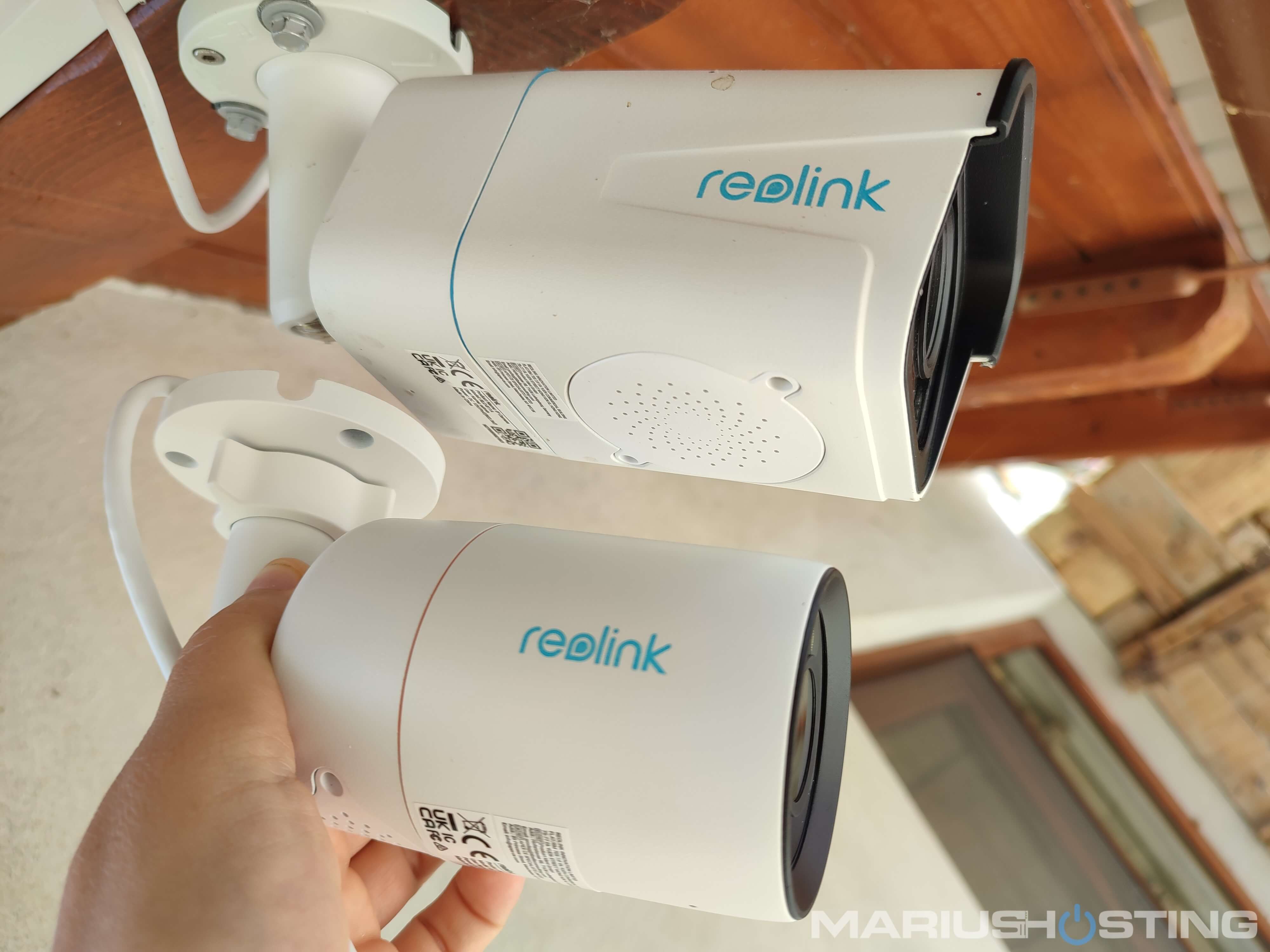 Minimalist Design
In the picture below, you can see what the RLC-1212A and the RLC-811A look like side by side. The RLC-1212A is much more minimalist in appearance with its smaller, yet sturdy frame and rounded shape, but preserves the distinguishing Reolink video surveillance camera design. It's almost surprising how a small product can equally convey professionalism and modernity, all wrapped up in an elegantly simple, yet, at the same time, futuristic-looking design.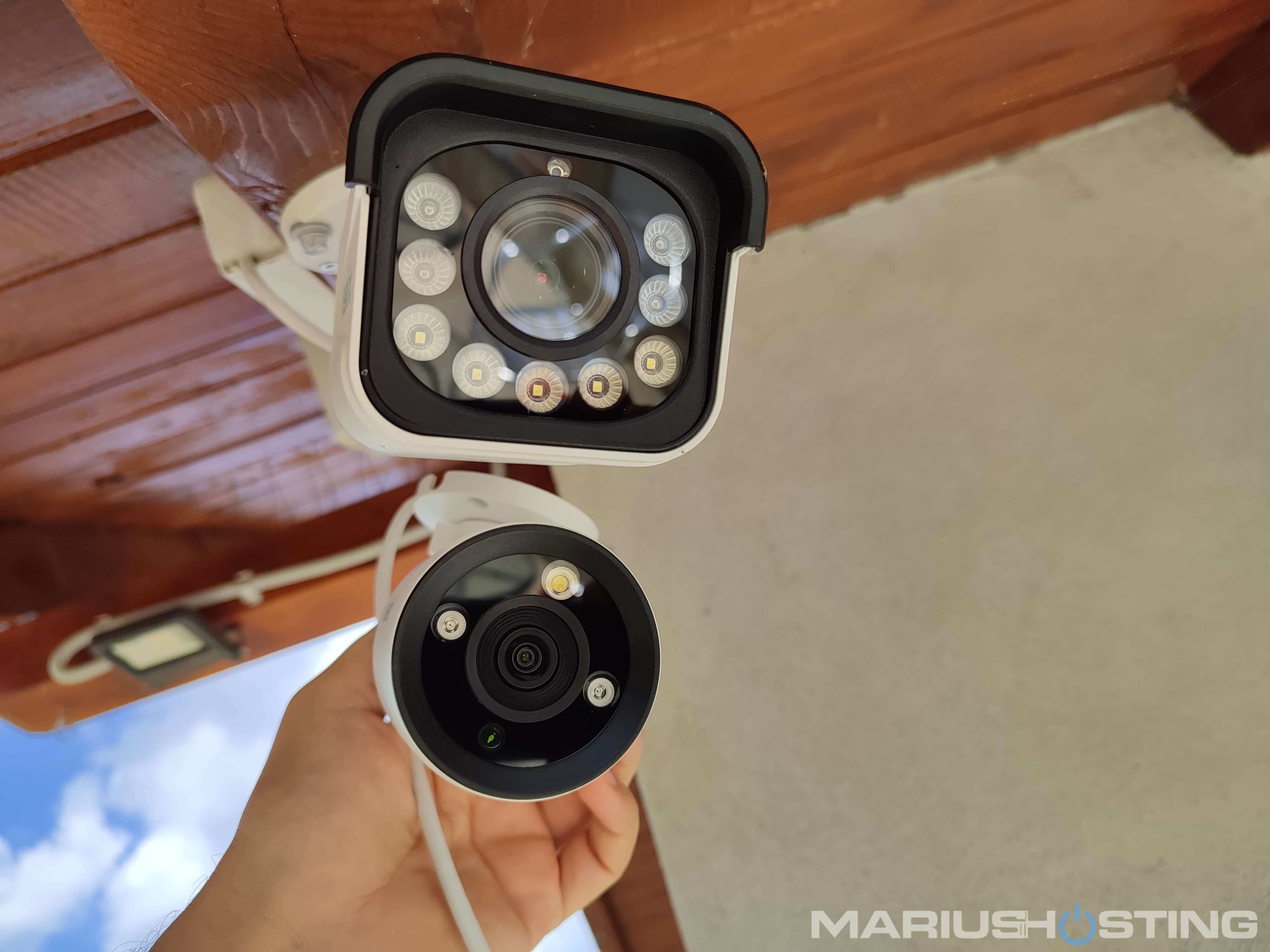 IP66 Waterproof Protection 
In the picture below you can see the RLC-1212A up-close. The RLC-1212A is a sturdy video camera, built so that it can withstand accidental drops. It comes with IP66 protection. The IP66-rated enclosure provides protection against high pressure (12.5mm) water jets. The test for this rating includes the enclosure being subjected to 100 liters of water volume per minute, with a pressure of 100 kPa, at a distance of 3m for at least 3 minutes. The camera model is also sealed perfectly to protect it from dust ingress. Its design also makes it easy to clean from dust and dirt as part of the regular maintenance of an outdoor video surveillance camera.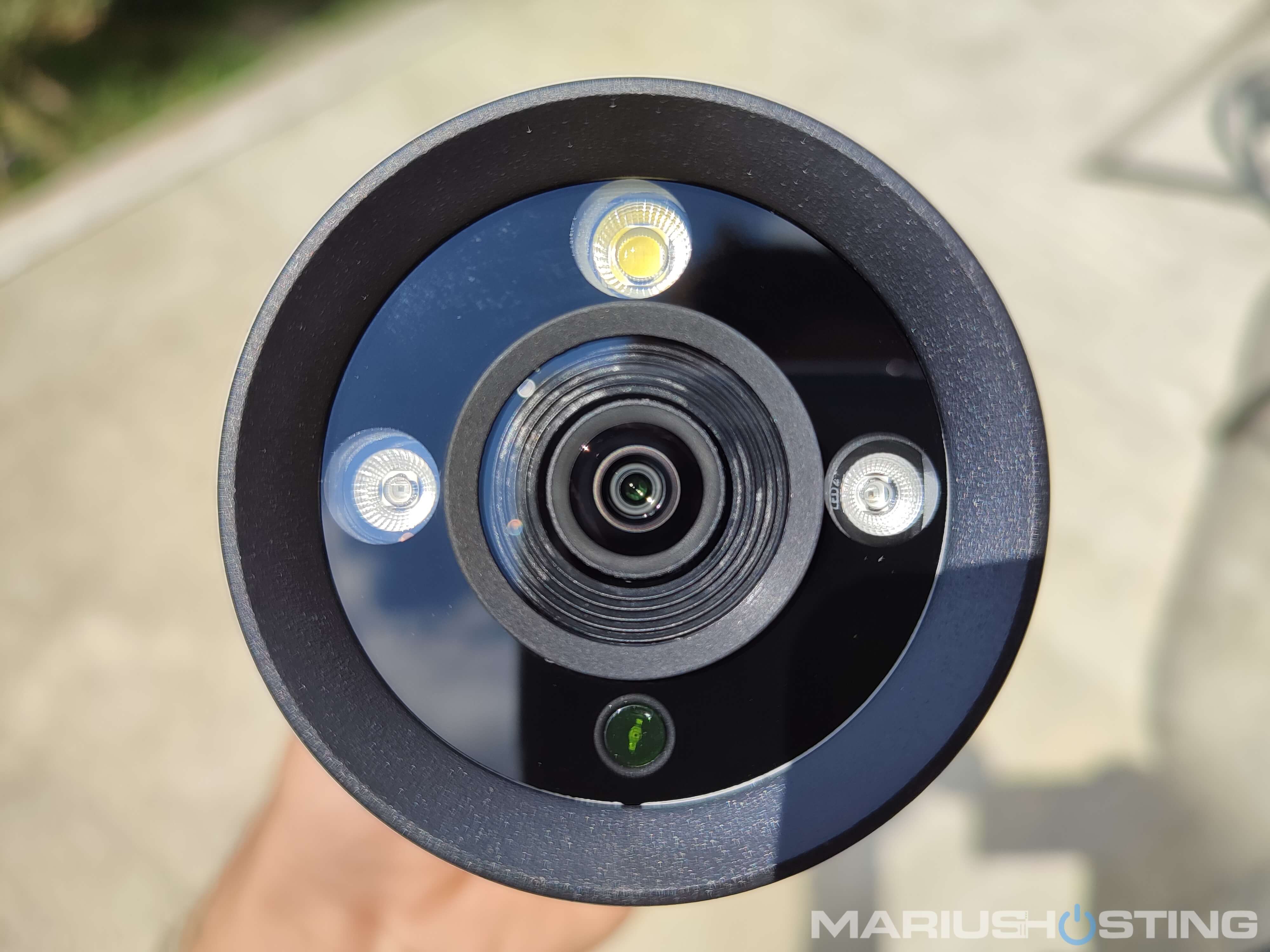 Supports microSD Cards
The RLC-1212A supports the use of microSD cards. At the back of the camera there is a special slot where you can insert a microSD card in case you don't have an NVR or a NAS available.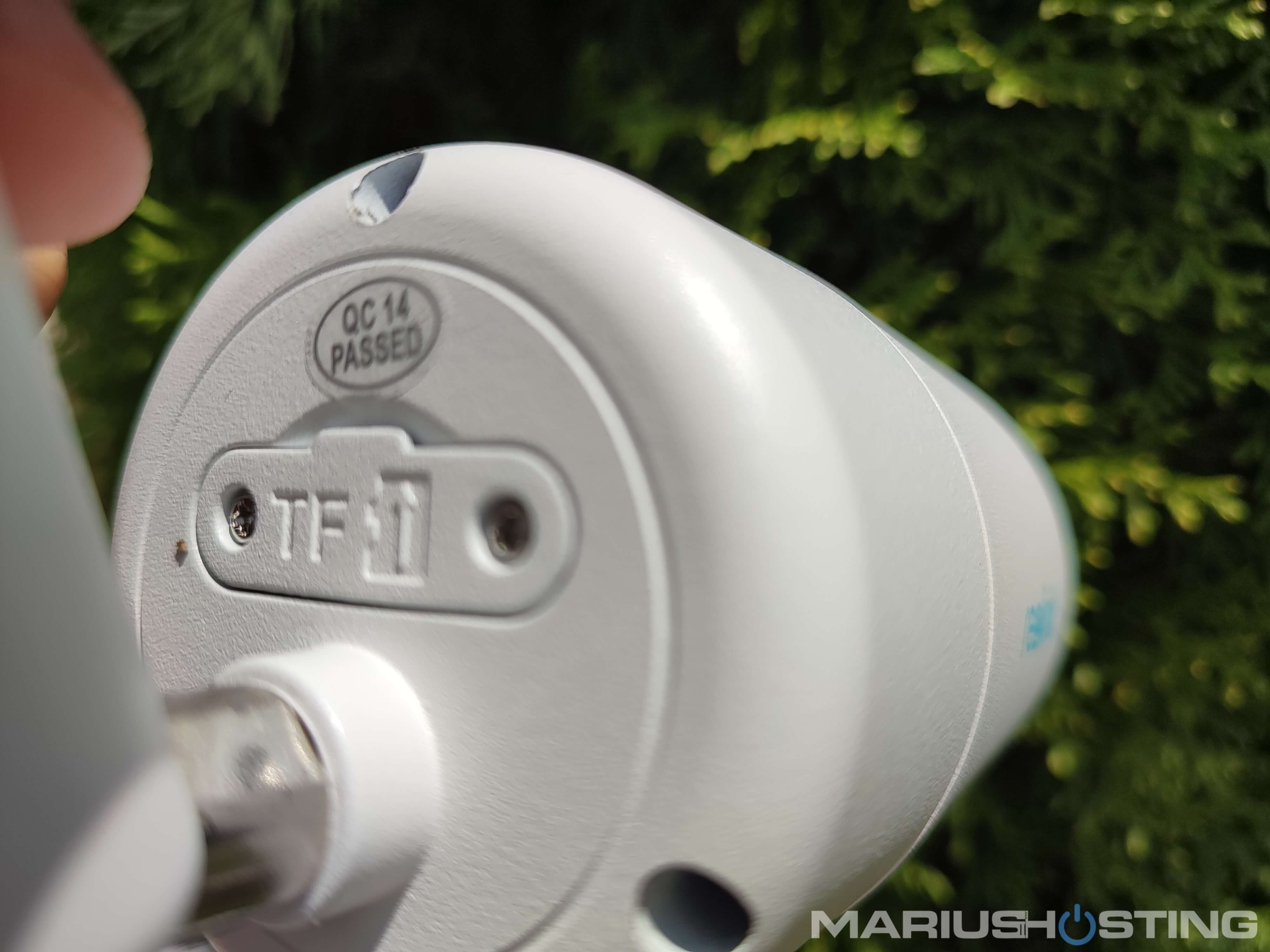 Powerful Speaker
Underneath the camera there is a powerful speaker. You can rotate the camera as you wish. Just move it up and down, left or right. Orient it according to your preference. And yes, you heard it right: you can talk through your camera when you are not at home using the Reolink app on your phone.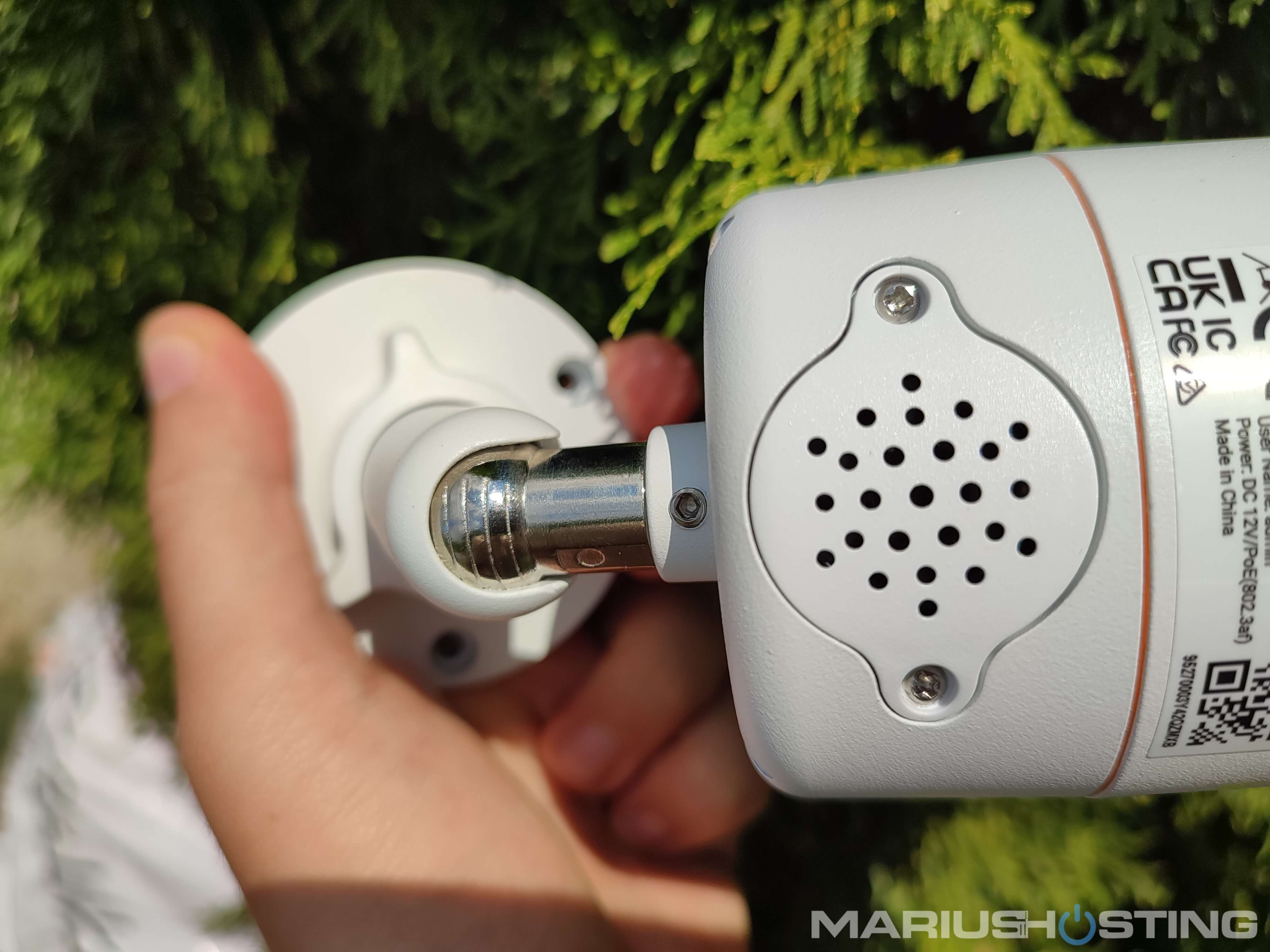 Network, Power and Reset
The Network cord, the Power cord and the Reset cord with the Reset button at a glance! Remember, if you have a PoE switch, you don't need any other power source for the camera than the PoE switch itself.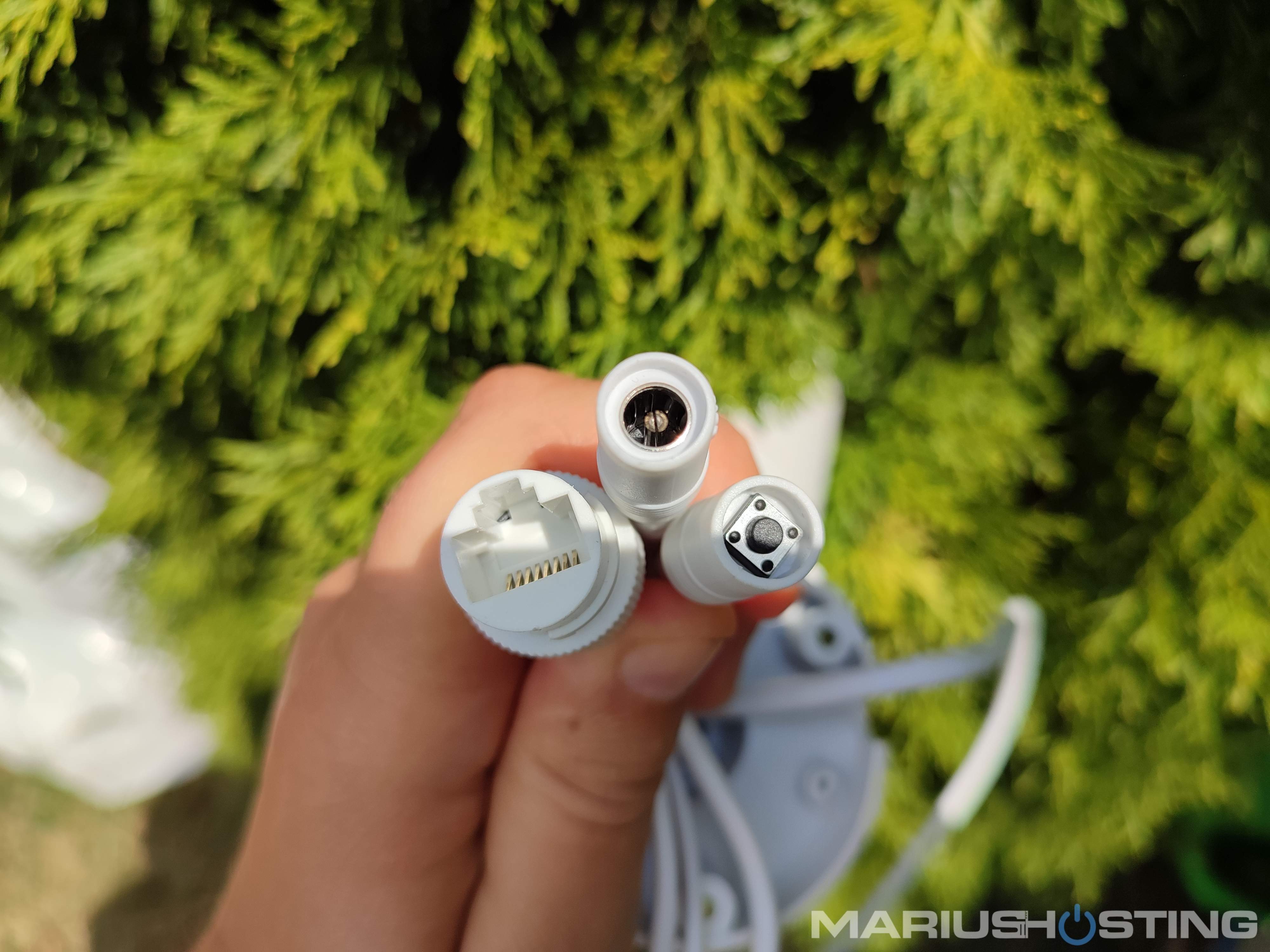 RLC-1212A: Mounted!
I gradually mounted all of my RLC-1212A surveillance cameras in different corners of the building exterior for complete coverage of all the angles.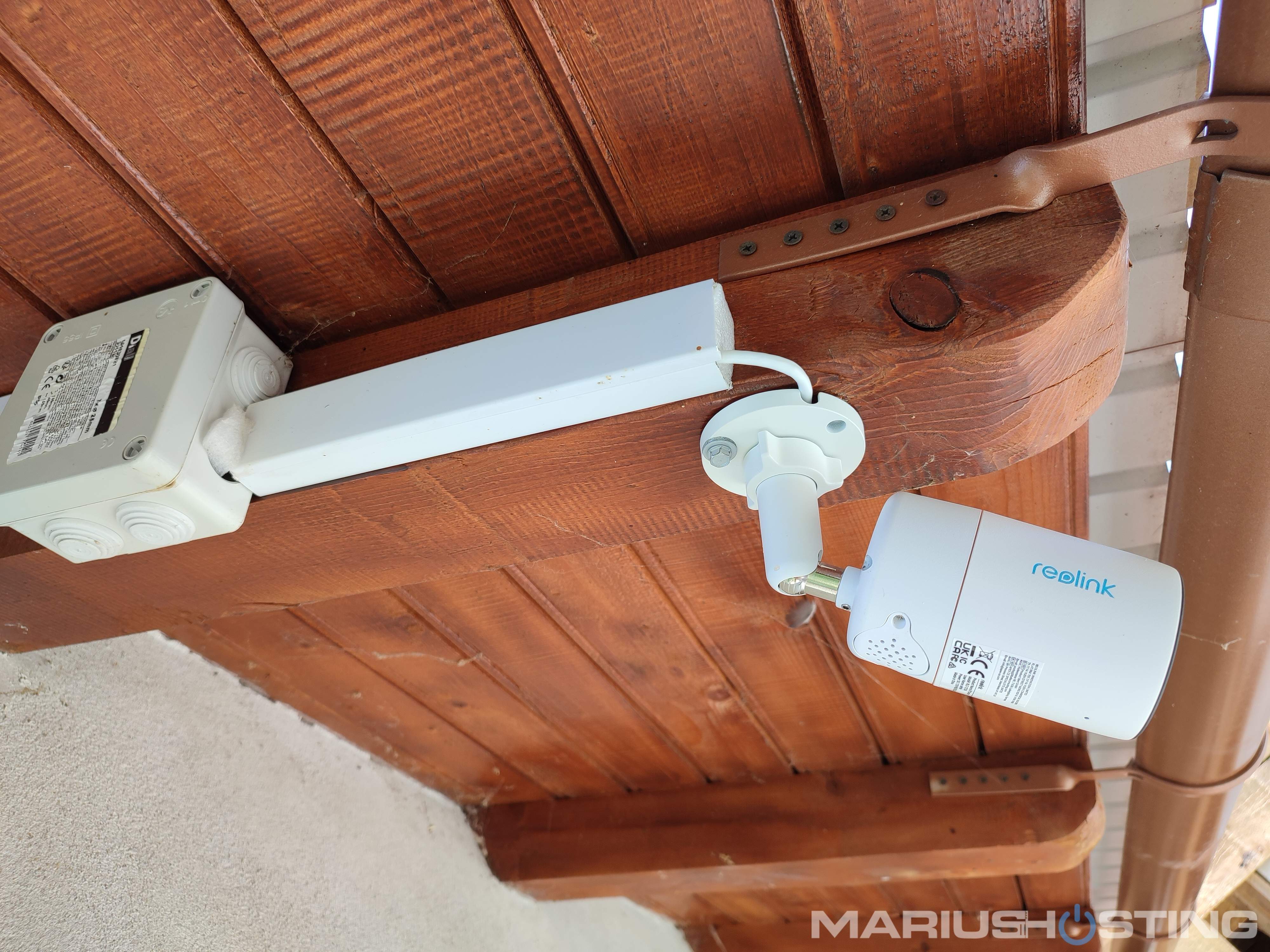 Perfect Camouflage
The RLC-1212A is so small compared to the RLC-811A that it camouflages into its surroundings.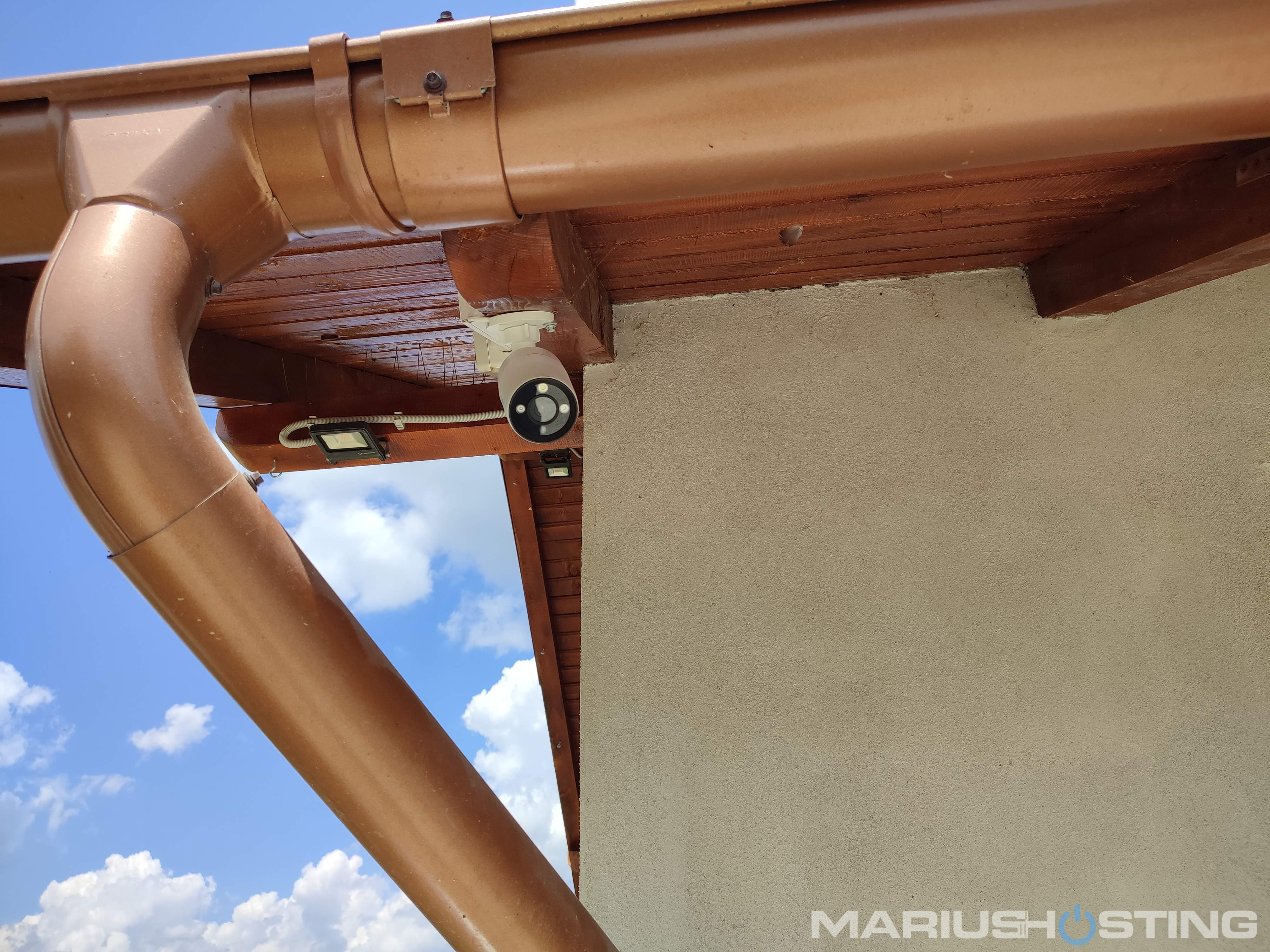 At Night
The RLC-1212A has 1 powerful spotlight that automatically activates upon detecting motion such as people, animals and cars passing by.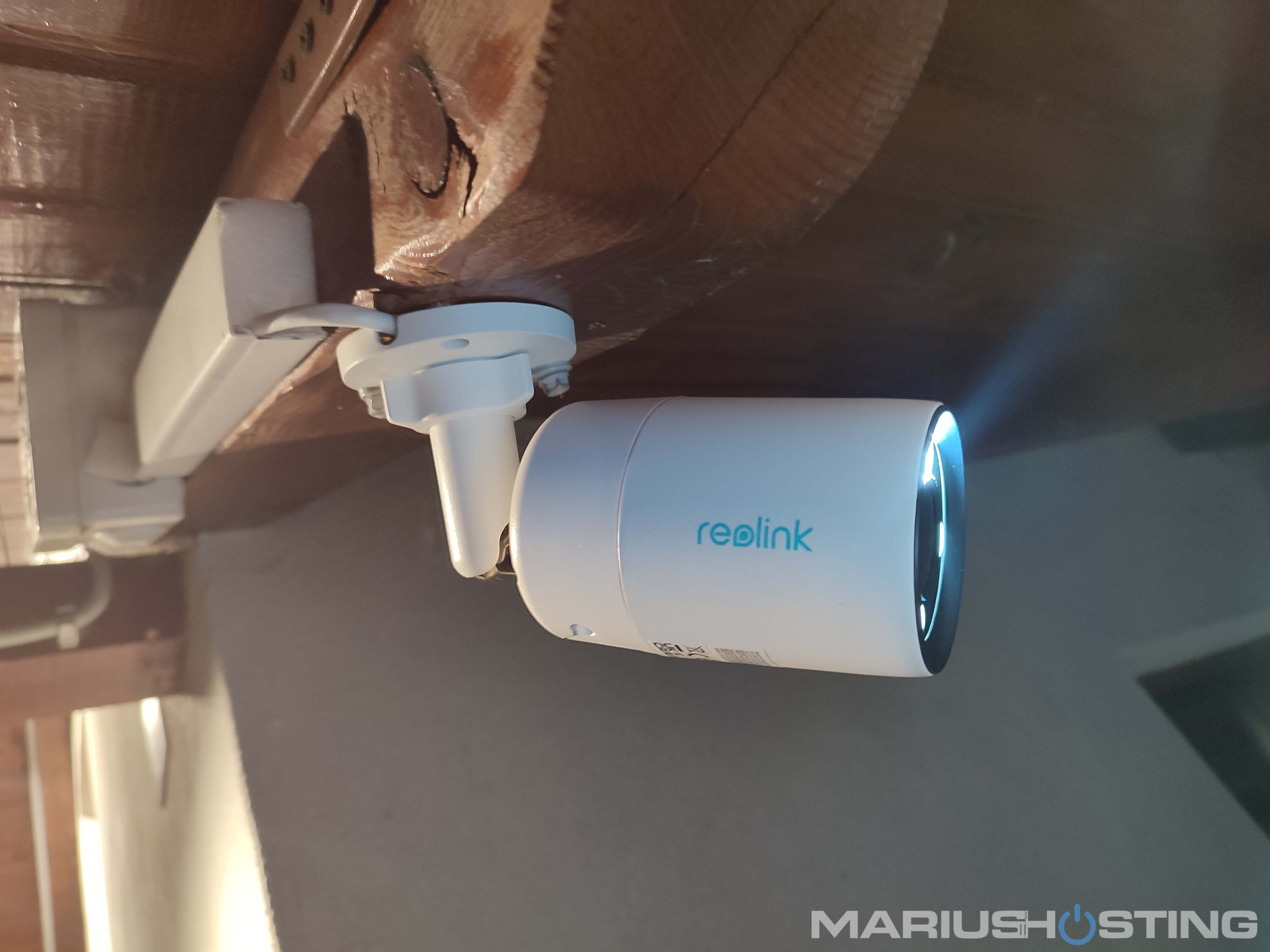 Sunny Conditions
Below you can see the video quality of the RLC-1212A in extreme sunny conditions.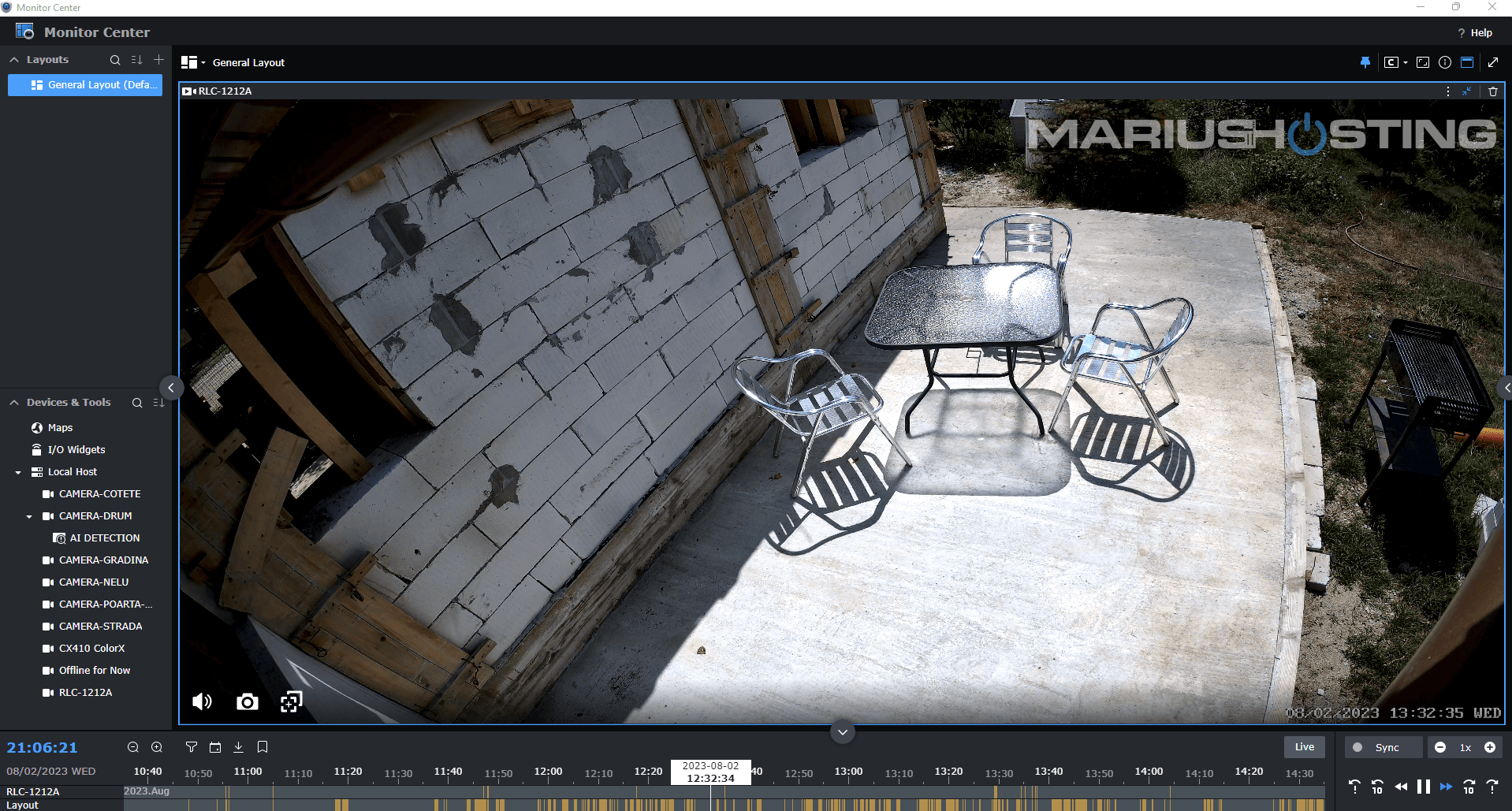 Video Test – Windy Conditions – Fire From Barbecue – Me Moving Around
Below you can see a video recorded with the RLC-1212A in windy conditions. I recommend watching the video on YouTube in 4K.
Barbecue is Almost Ready
My 3 girls waiting around for me to sit down and start eating so they too can sit by my chair and start eating all of my food. Because, yes, they expect to have all of my food. As you can see, the quality of the RLC-1212A is flawless.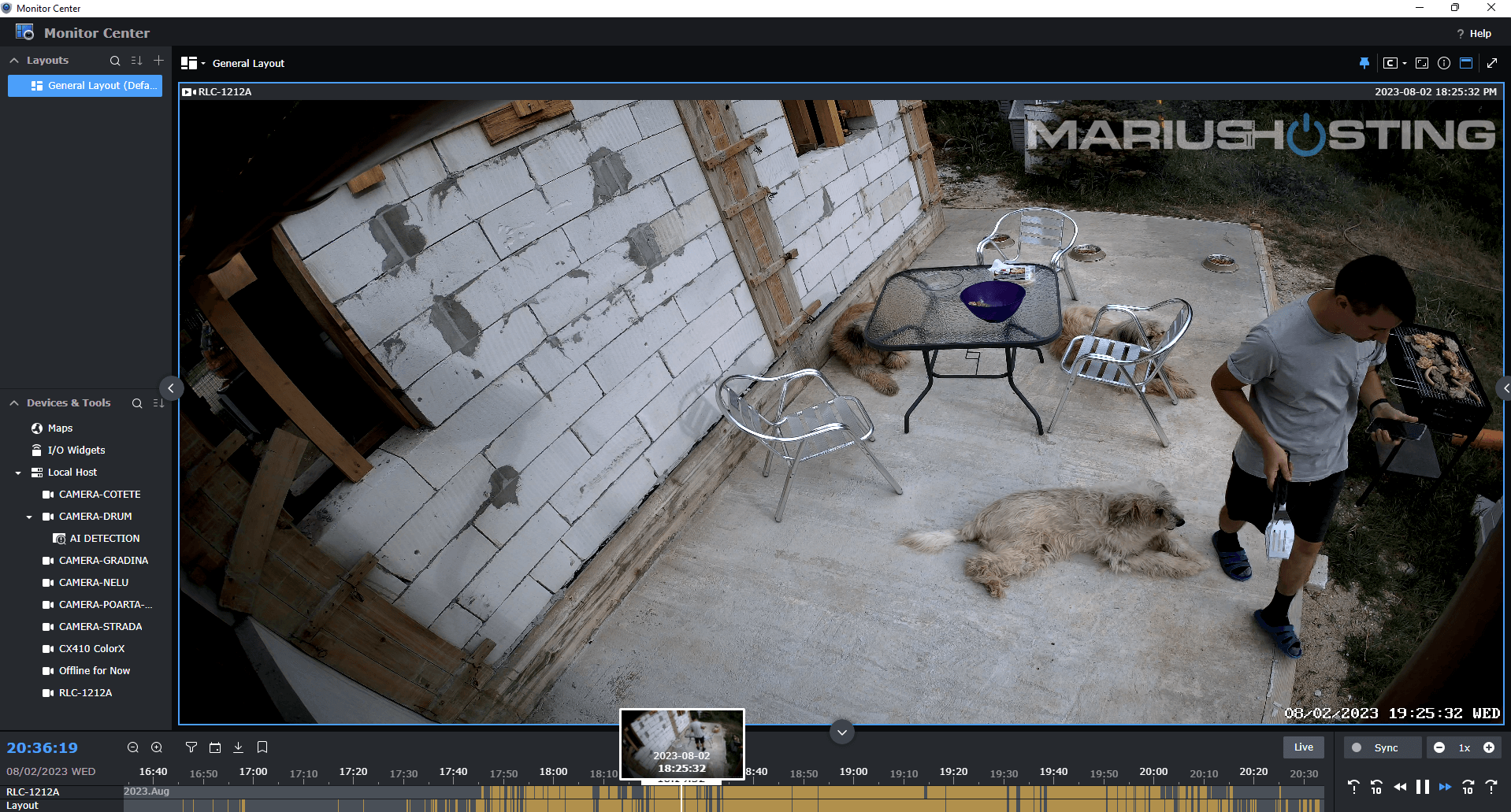 Crickets at Night
Exceptional sound quality, exceptional camera image quality. Everything is clear, even at nighttime. This is the RLC-1212A at night, with the front LED on. If you were wondering, I'm not 25, but almost 40. If you want to know the secret to staying young forever, just contact me! Tell me, 'Marius, I want to look 25 like you!', and I'll let you in on my greatest secret.
IR LEDs Activated.
This is night vision with the IR LEDs activated. Absolutely amazing!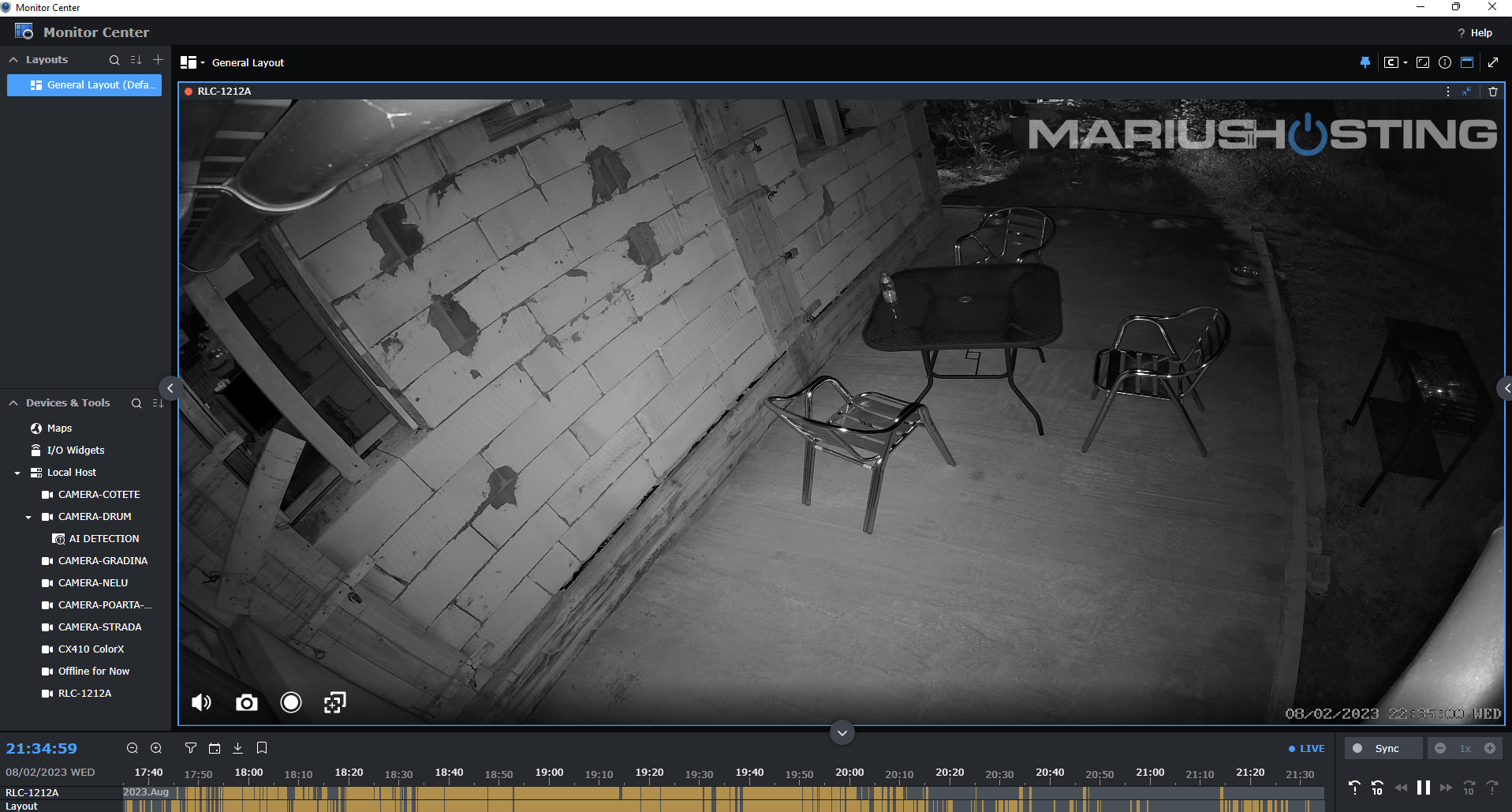 🍀Note: How much does the Reolink RLC-1212A cost? The manufacturer's suggested retail price is $155 or 155 EUR.
🍀Note: Does the Reolink RLC-1212A support PoE? Yes. The RLC-1212A is a PoE camera.
🍀Key Points: Person/Vehicle/Pet Detection/4K/12MP/Smart/Intelligent.
This post was updated on Friday / August 4th, 2023 at 2:17 AM