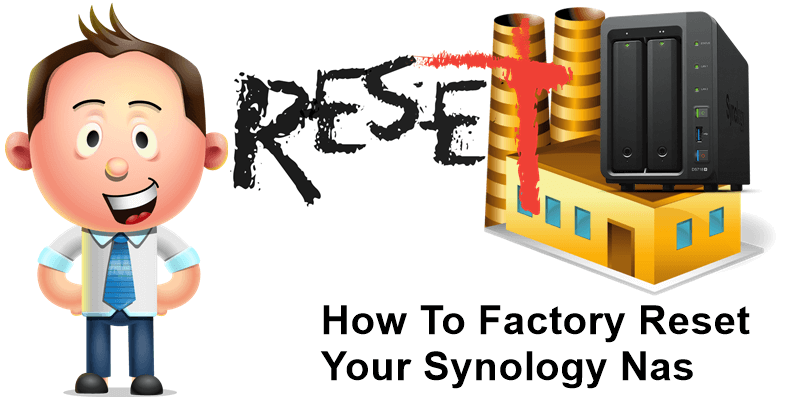 If you have decided to bring your Synology Nas back to its virgin status, a.k.a. "Manufacturer Settings", there are two methods for doing it: a "mechanical" one and a "software" one. I've already explained the mechanical method in a previous article of mine, the same article where I've explained how to reset your admin password, but I'll explain it again in this one too. Every Synology NAS server comes with a RESET button located behind the device, near the fan.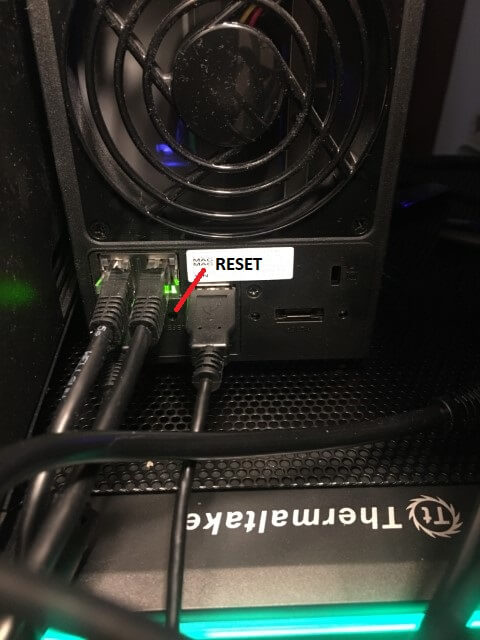 Use a paper clip to gently press and hold down the RESET button for around 4 seconds until you hear a beep sound, then release the button immediately; after that, press and hold down the button again for 4 seconds until you hear 3 more beeps.
Wait for around 2 minutes till the LED STATUS light on your Synology NAS flashes orange, indicating that your Synology NAS has been successfully reset and the system configurations have been wiped.
To re-install DSM, enter find.synology.com in the search bar of your web browser and find your Synology NAS on the Web Assistant page. The server name of your Synology NAS should be either DiskStation, FlashStation, or RackStation depending on your Synology NAS model, and the status should be Configuration.
This method is very simple. All you have to do is go to the Control Panel under Update & Restore. Control Panel/Update & Restore/ Reset/ Erase All Data. Follow the instructions in the image below and you will bring your Synology NAS back to its manufacturer settings in a few minutes. Warning: this operation deletes all data on your disks and all your saved settings.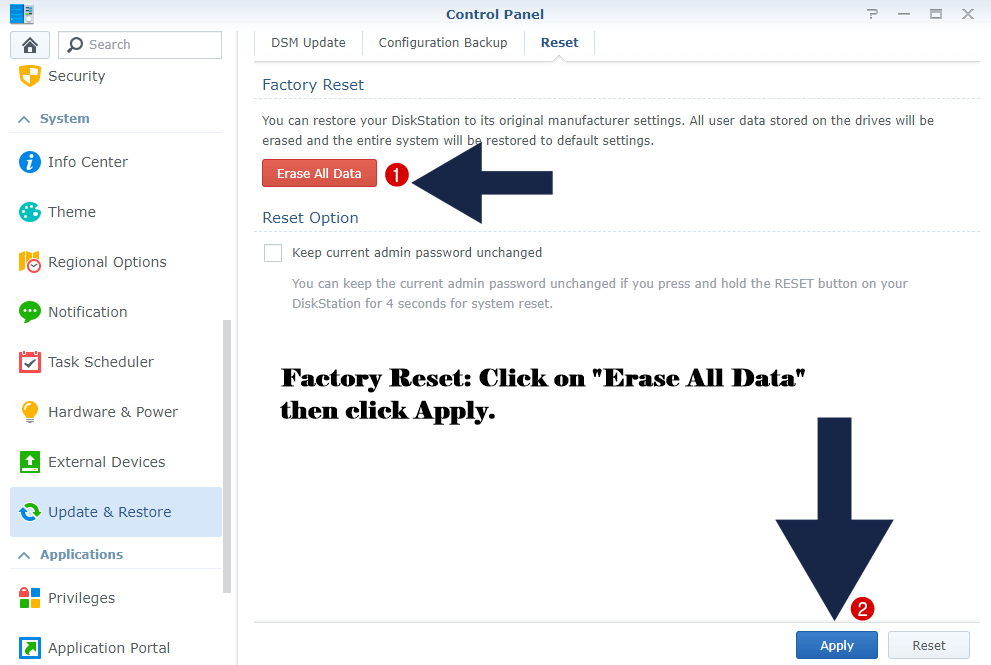 Note: If you do decide to bring your Synology NAS back to its factory settings, it must mean you have a really good reason for it. Because, by doing so, all your data, your settings will be deleted and there is no possibility of recovery. This is an action from which you cannot go back. It's irreversible.
This post was updated on Sunday / February 28th, 2021 at 11:56 PM