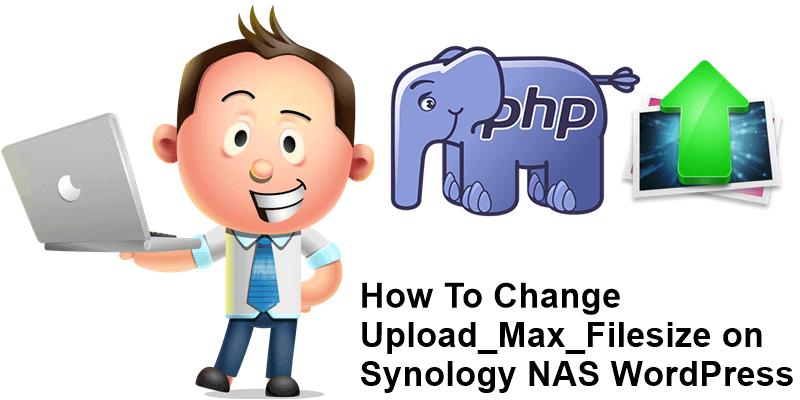 Surely you're wondering how to change these values on your WordPress Site hosted on your Synology.
upload_max_filesize 128M
post_max_size 128M
memory_limit 256M
max_execution_time 300
max_input_time 300
Many people believe that it is sufficient to add a file called php.ini in the main wordpress folder, but this is not the case when we use the WebStation. Not even adding the variables to wp-config.php will solve the problem. The only 100% working solution is to change the settings directly in the WebStation. I have prepared a complete guide visible through these screenshots where it is clearly explained how to solve the problem. The instructions below work perfectly with PHP 7.0.X and PHP 7.2.X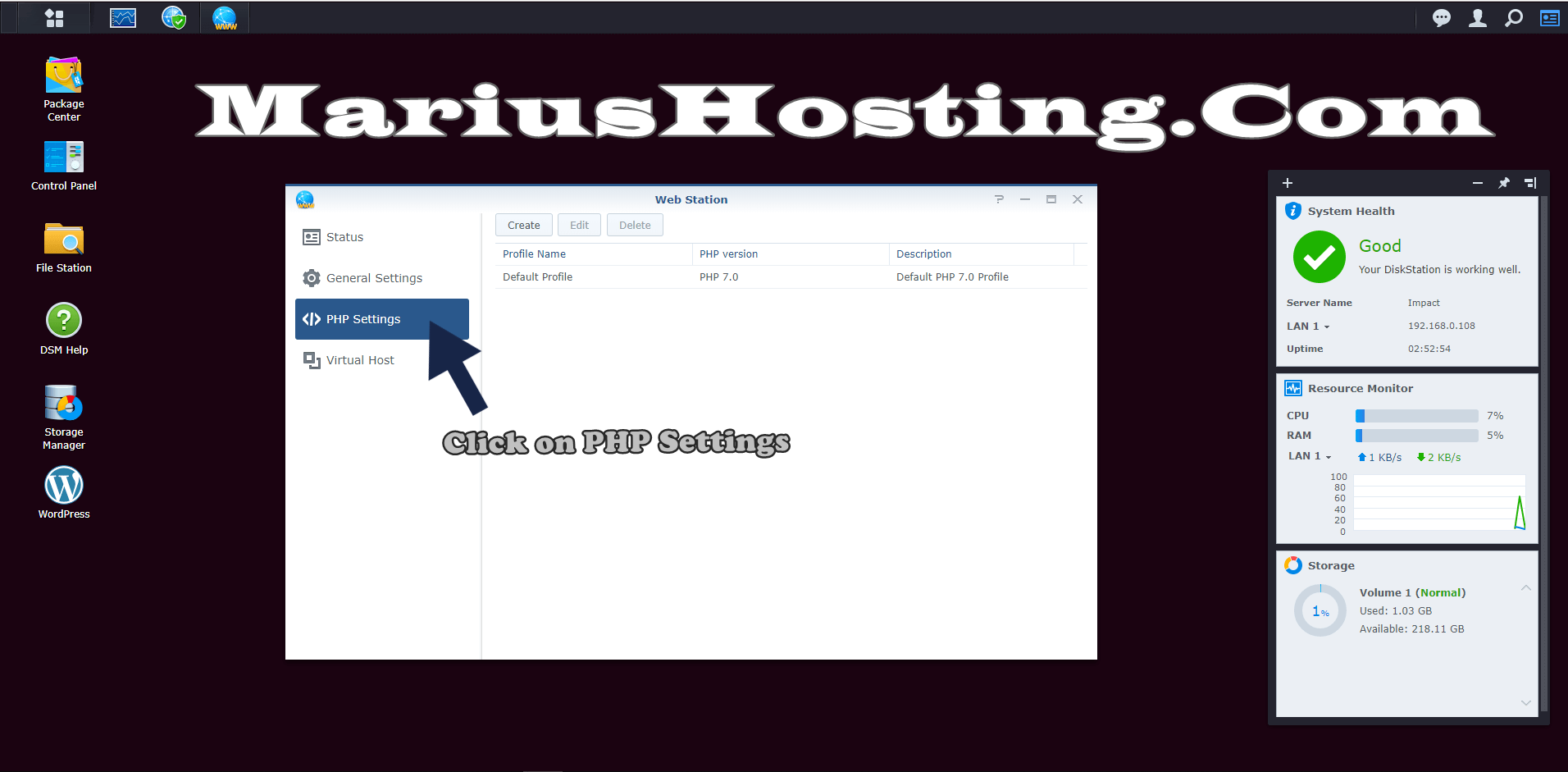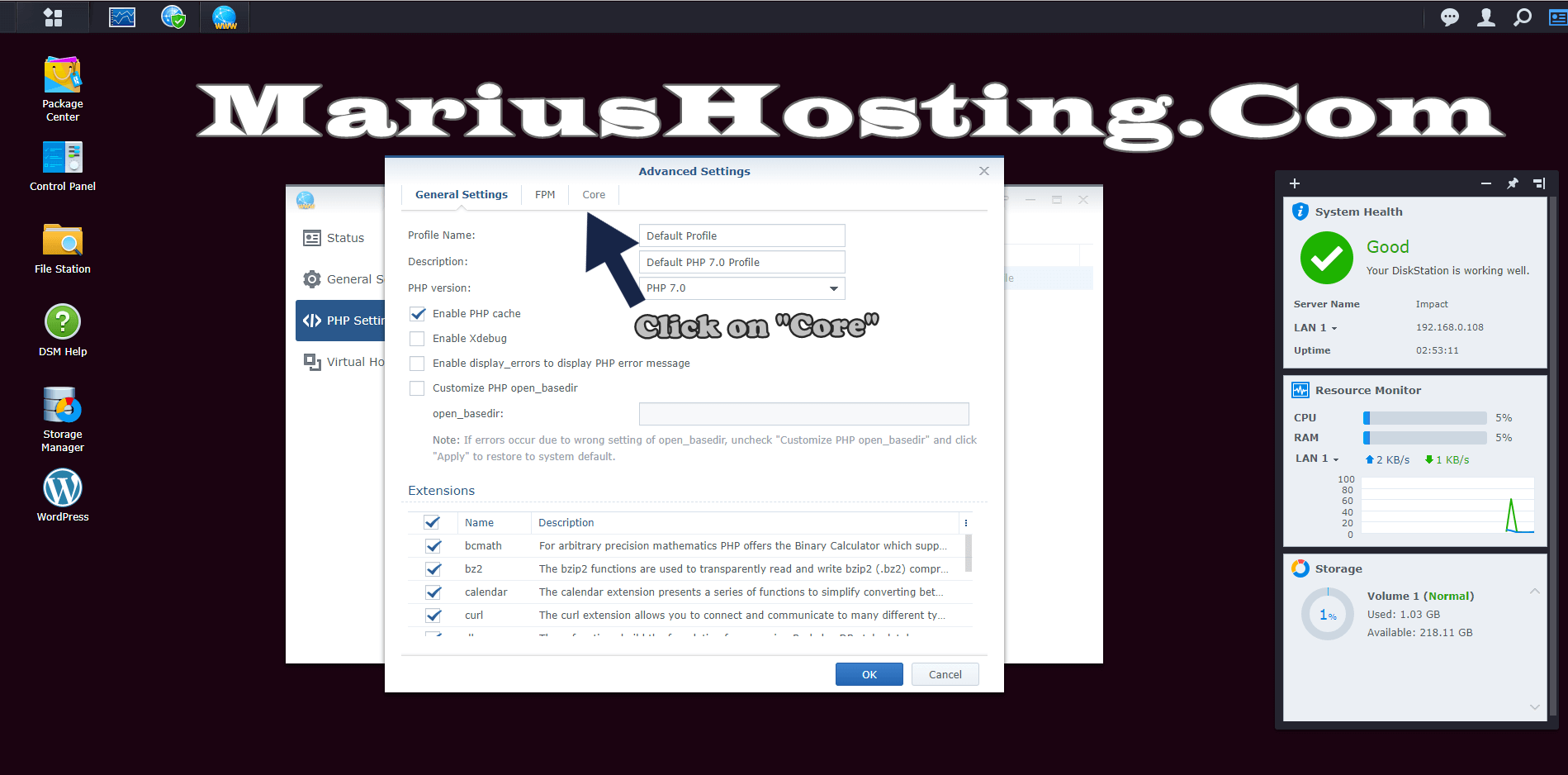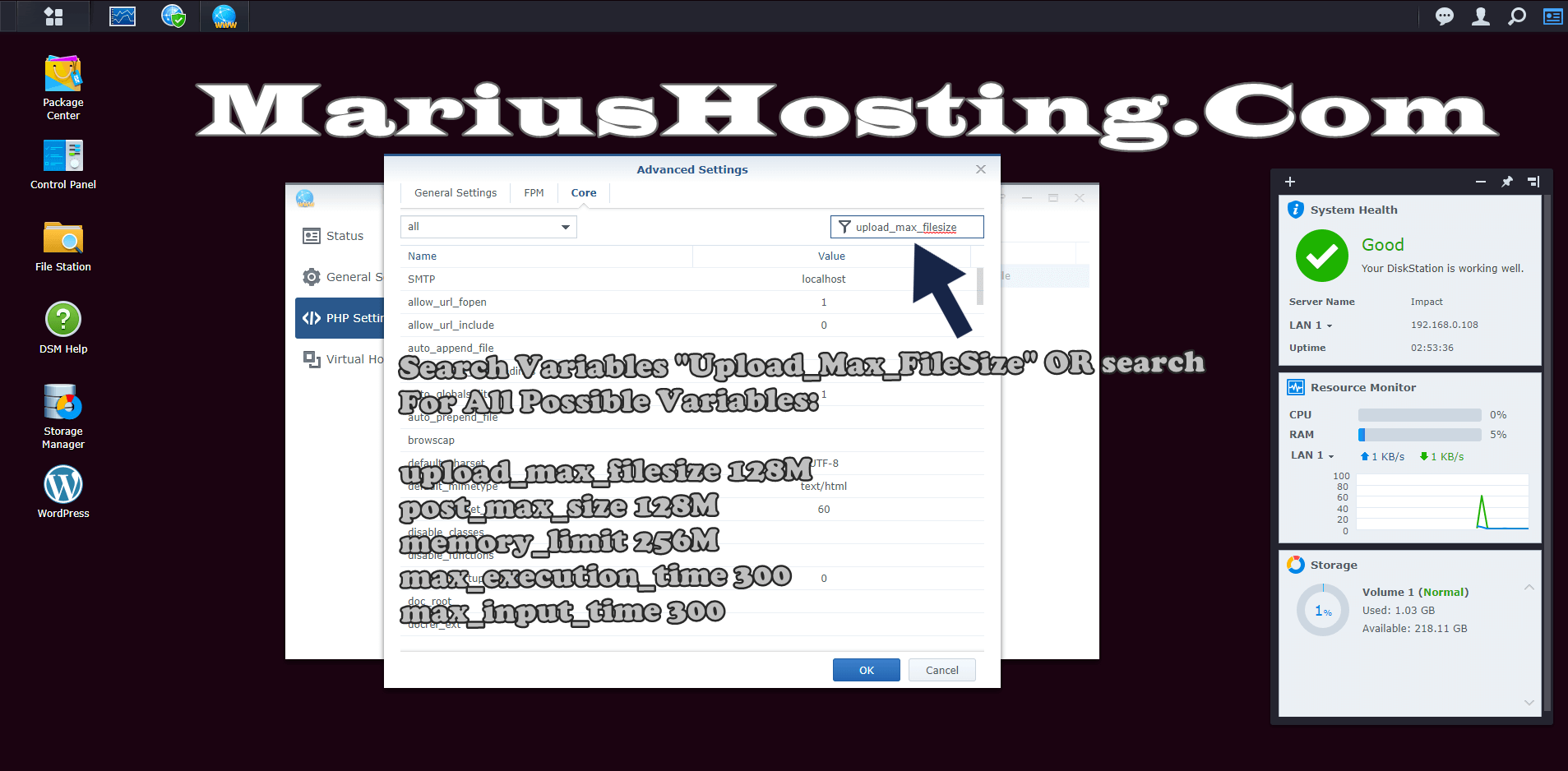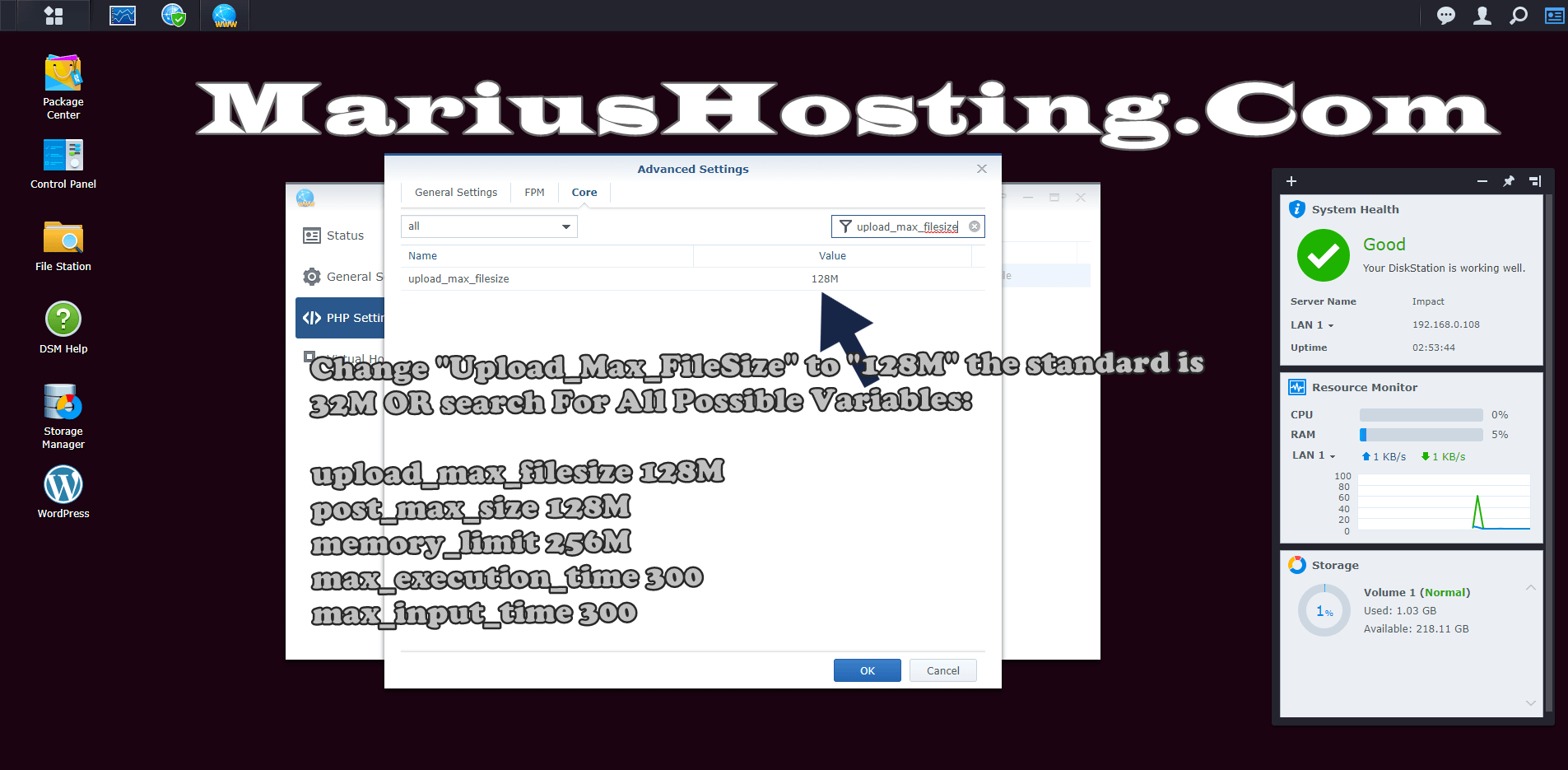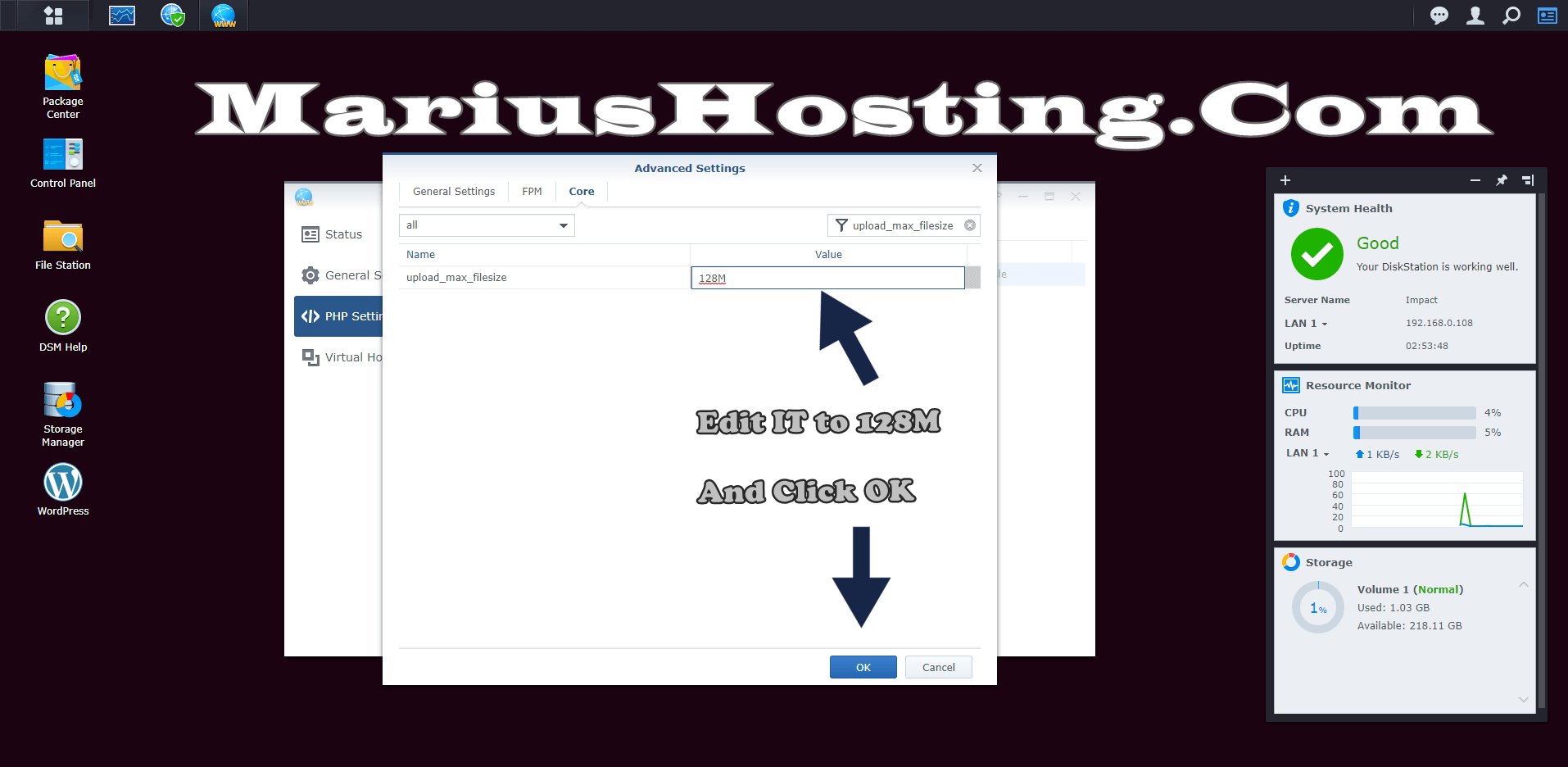 Note: Read my article Pay For Web Hosting vs Hosting on My Synology NAS.
This post was updated on