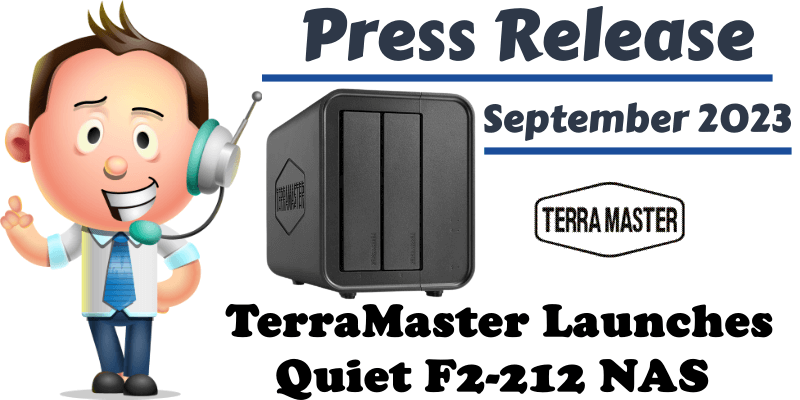 As the data we create in our personal and work lives grows exponentially, and it must be housed somewhere safe, simple, and accessible, the best long-term option is always a personal NAS you have in your home or office.
Most users have strict noise requirements for NAS products since they are placed closely. The high-speed operation of hard disks will cause vibration and noticeable noise when reading and writing. Once you install multiple HDDs at the same time, this noise will increase exponentially, so choosing a quiet NAS is particularly important for daily work and life.
TerraMaster, a professional brand focused on providing innovative storage products for homes and businesses, recently released what it claims is the quietest 2bay NAS, the F2-212, with a maximum storage capacity that supports 2 HDDs up to 22TB.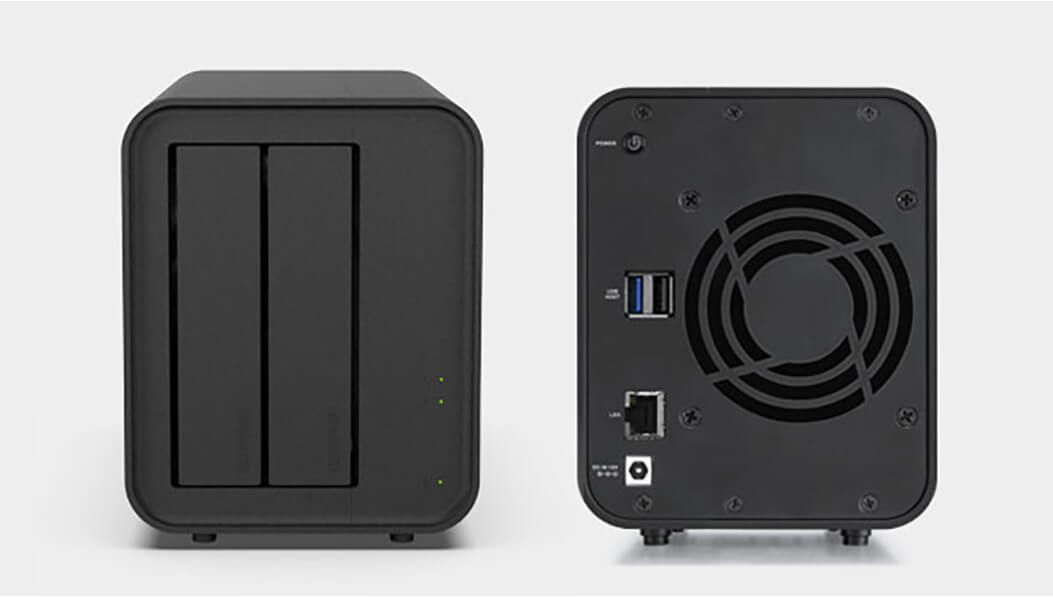 The F2-212 chassis adopts a brand-new structural design, with a hollow TerraMaster LOGO on the side, which is not only beautiful and elegant, but also facilitates air flow, helping dissipate heat and reduce noise. A small rear-mounted fan with very low noise levels is used, greatly limiting vibrations. In addition, the device uses the latest quad-core 64-bit ARM CPU, which consumes extremely low power, thereby reducing heat generation and reducing the need for high RPM fans, which also greatly reduces noise generation. After testing, the new generation F2-212 has reached a very quiet level, with the lowest noise level of only 19dB(A) among all 2bay NAS using HDD currently on the market. (Test conditions: using 2 SATA HDDs working in standby state, environmental noise: 17.3dB(A), test distance: 1 meter.)
Compared with the previous generation F2-210, the F2-212 is equipped with a more powerful ARM V8.2 Cortex-A55 64-bit 1.7GHz quad-core Realtek 1619B processor and independent NPU. Built-in floating point unit (FPU) and NEON SIMD engine, video DSP hardware acceleration, and also has more powerful H.265 4K 60FPS video decoding and H.264 1080p 60FPS video encoding. Compared with the previous generation RTD1296, the performance is improved by 40%.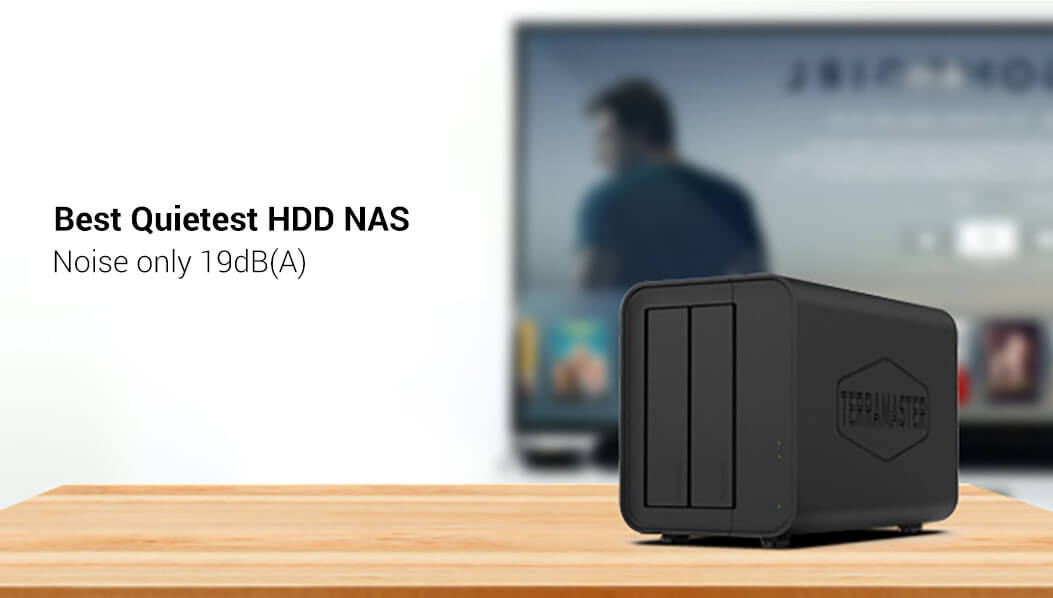 The F2-212 is compatible with uPnP/DLNA protocol and supports mainstream multimedia tools such as PLEX and EMBY, bringing a better home entertainment experience. It can stream video to a variety of multimedia devices, including smartphones, tablets, Roku, Apple TV, Google Chromecast, Amazon Fire TV, and smart TVs, providing users with a continuous, reliable entertainment experience.
The new TNAS Mobile 3 can be set to automatically or manually back up photos and videos in the mobile phone album to TNAS, freeing up valuable storage space on the phone. In addition, the mobile phone backup photo album also has automatic sorting and retrieval functions, allowing you to access your backed up photos and videos conveniently and quickly.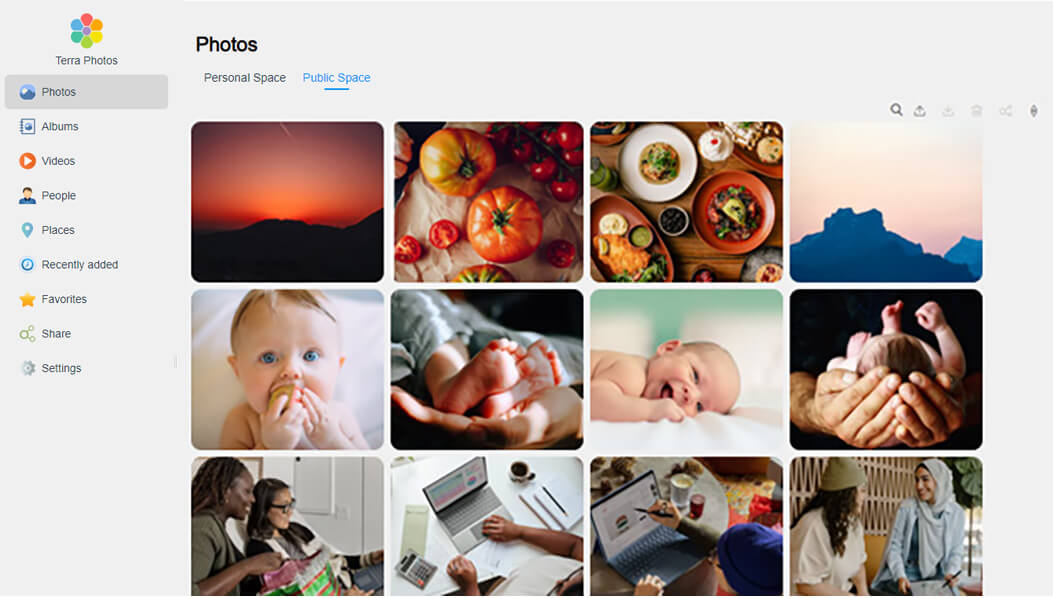 The F2-212 supports TerraPhotos intelligent photo management and AI recognition. It makes it easier to classify, save, manage and share photos. In addition to the just-launched F2-212, there are two new 4bay NAS products, F4-212 and U4-212, which are about to be launched and are expected to be available for purchase in early October. For more details, please visit the official F2-212 product page.
TerraMaster is a professional brand that focuses on providing innovative storage products, including network attached storage and direct attached storage that has become increasingly popular in over 40 countries and regions. The brand has been developing storage technology for 10 years, addressing the needs of customers such as home users, small/medium businesses, and enterprises.
This post was updated on Friday / September 22nd, 2023 at 1:39 AM