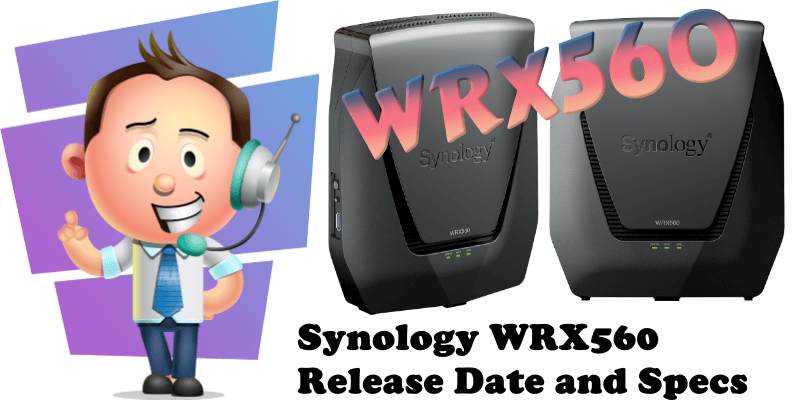 As you well know, on October 28, 2022, Synology announced the new WRX560 router which is suitable for all types of users. The new Synology router is equipped with a 1.4 GHz Quad core  processor and 512 MB DDR4. One special feature of this router is the absence of antennas, with an eye-catching look and it's powered by WiFi 6.
Note: At the end of the month, only after a round of intensive tests, I will make my review of the WRX560 product so that it is not a rash review. Here on mariushosting the quality and accuracy of the information counts, as always!
Note: If you have had a Synology RT2600ac or RT6600ax router, then know that the installation process for the new WRX560 is identical.
Note: How much does the Synology WRX560 cost? The manufacturer's suggested retail price for the new WRX560 router is $219.99 or 225 EUR. But the price you will likely see in large online stores will easily exceed EUR 250 and up to a maximum of EUR 275.
Note: When will the Synology WRX560 router become available? According to the official press release, Synology WRX560 is now available through Synology's solution partners and channel networks.
This post was updated on Monday / November 21st, 2022 at 12:42 AM