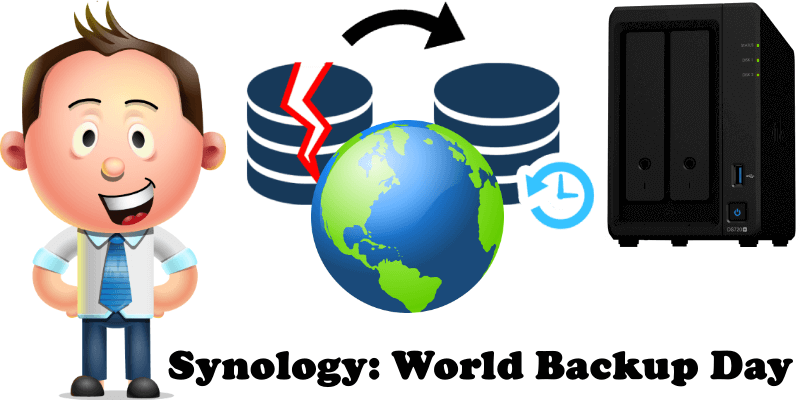 World Backup Day originally began as World Backup Month, started in March 2005 by a hard drive company by the name of Maxtor which was later acquired by Seagate. Consider World Backup Day as an opportunity to make sure your data backup strategies are up-to-date. Check out the Synology Backup Solution Guide below.
The Synology free guide above introduces backup solutions for different user scenarios.
Backing up data refers to keeping at least one copy of your computer files backed up in a device other than your internal storage. This can include backing up data to a Synology NAS device, or backing up data to a cloud service like Synology C2. Having more than one copy can provide even more security for your precious data. Backing up your data can be easily accomplished using various automatic backup packages from Synology. Common ways to lose your data: hardware failure, natural disasters, theft, obsolete file formats.
Note: How to Back Up Your Entire Windows 10 PC.
This post was updated on Wednesday / March 31st, 2021 at 11:41 PM