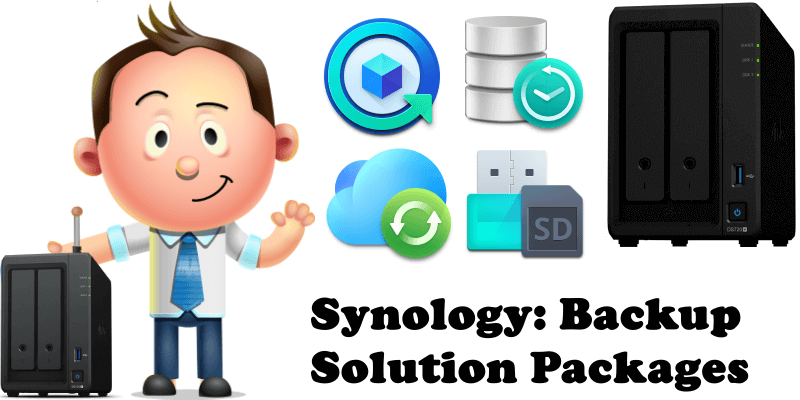 Looking for backup solutions for your Synology NAS? Did you know you have several free backup packages available in Synology Package Center? Today I want to present to you a summary of Synology backup tools with a comparison of their features.
Hyper Backup: Hyper Backup helps you back up data and LUNs, and retains multiple data backup versions to keep important information handy and easy to track. Hyper Backup also makes restoring data and LUNs simple and straightforward.
Snapshot Replication: Snapshot Replication is an expert of data backup and recovery with the point-in-time copy mechanism. Businesses need data protection to prevent data loss from accidental deletion, application crashes, data corruption, and viruses.
USB Copy: USB Copy helps you copy files between your Synology NAS and external USB/SD storage devices. File copy can start right after an external storage device is plugged in to the Synology NAS, without any need to open the DSM web console. USB Copy comes with multiple copy and file organization strategies to ensure efficient storage usage and easy location of files.
Cloud Sync: With Cloud Sync, you can seamlessly sync and share files among your Synology NAS and multiple public clouds, such as Dropbox, Baidu Cloud and Google Drive.
Drive ShareSync: Synology Drive Server is a comprehensive solution for file storage, management, sharing, and synchronization. It is equipped with Synology Drive Admin Console for centralized management and monitoring, Synology Drive for file access via web portal, and Synology Drive ShareSync for synchronization across Synology NAS devices.
Backup Destination.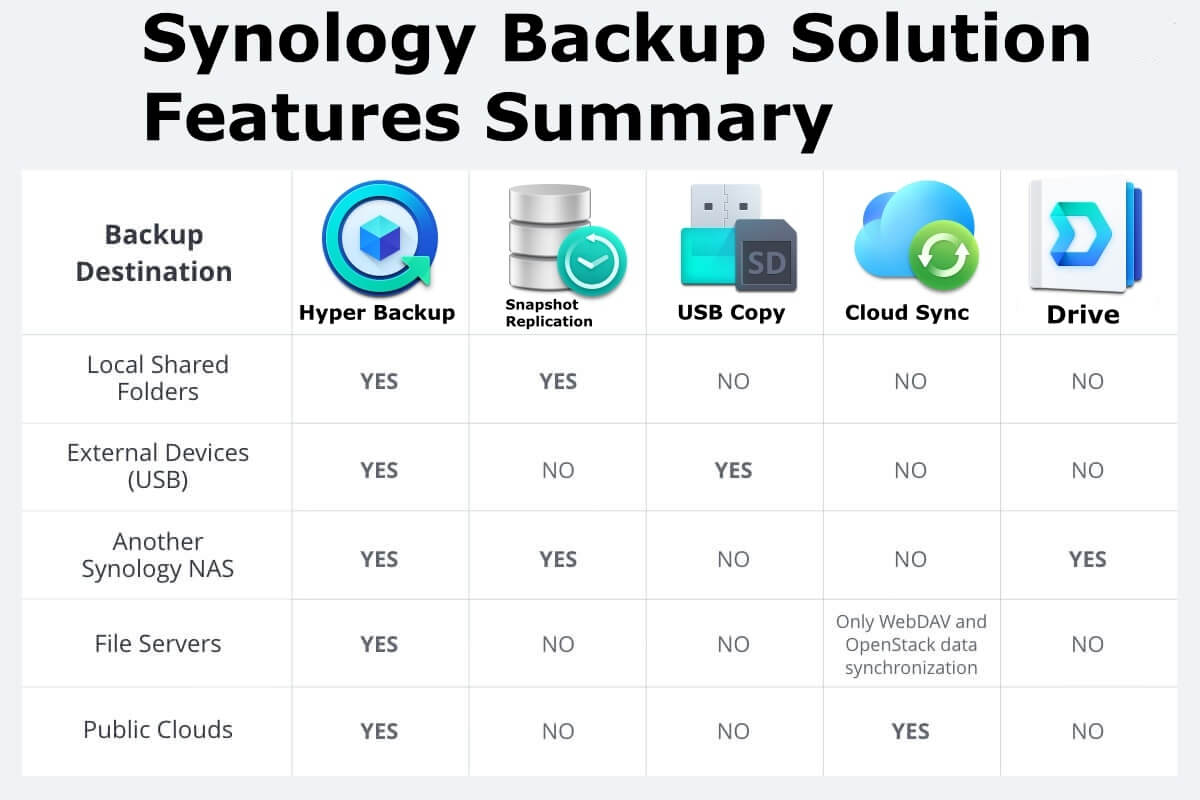 Features Summary.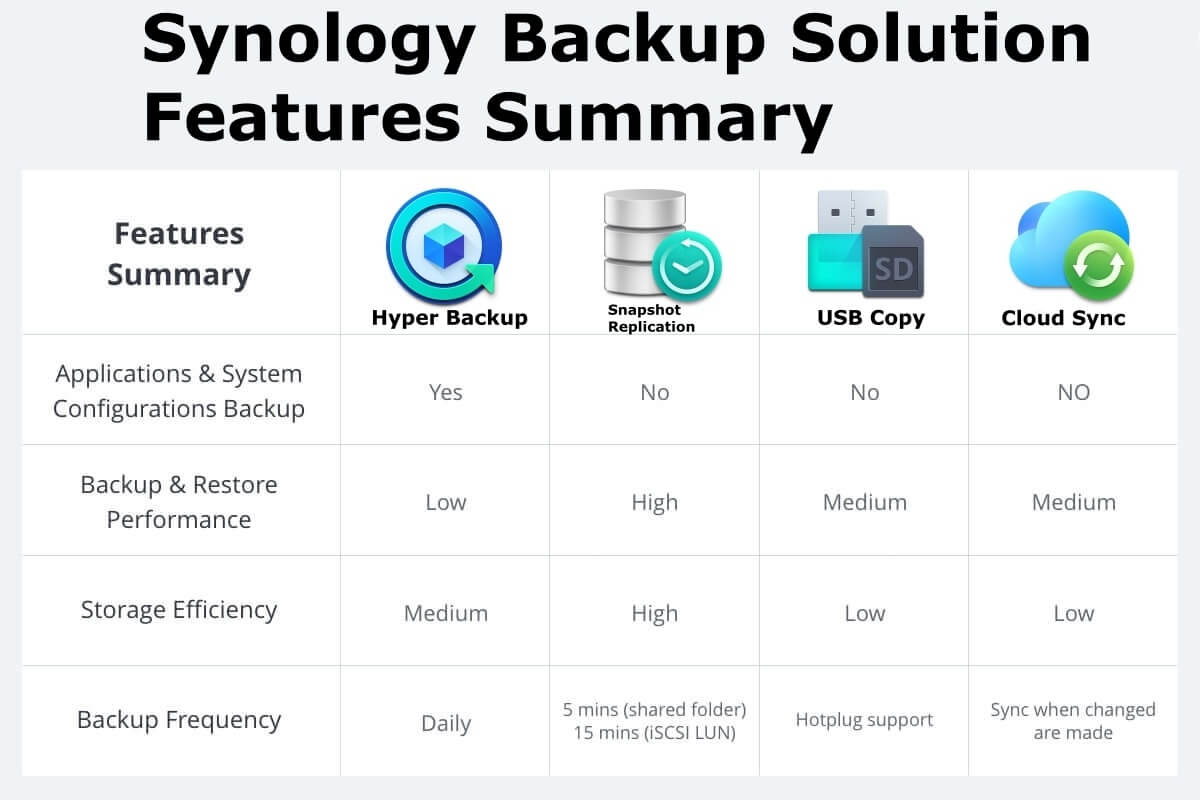 Note: I personally only use Hyper Backup as a backup solution for my system.
Note: Hyper Backup vs Active Backup for Business.
This post was updated on Wednesday / August 10th, 2022 at 9:21 PM