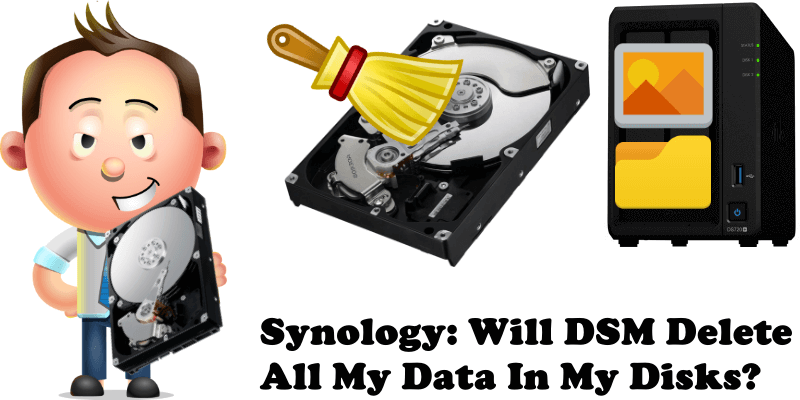 If you have bought a Synology NAS and are wondering if it is possible to insert your old disks in it, the answer is yes, but you should know that all the data you have on these disks will be lost due to the mandatory formatting required for the DSM operating system. What is DSM? DiskStation Manager (DSM) is an intuitive web-based operating system for every Synology NAS, designed to help you manage your digital assets across home and office.
In order for a drive to be used by a Synology NAS device, it needs to be formatted. If you have important data on these disks, my advice is to buy new disks for your Synology NAS. The vast majority of Synology NAS devices support both HDD and SATA SSD disks.
Some people recommend saving your old disk data to cloud services or other devices (backup), and after that, insert the disks in your Synology NAS and prepare for them to be formatted. I absolutely do not recommend this. If you have bought a Synology NAS, buy new disks as well so you won't have to deal with issues such as the reduced lifespan, file system errors and bad sectors on the disks.
Note: Which Is Better for Synology NAS: HDD disks or SSD disks?
Note: The data will not be erased/deleted if the old disks were previously used on an old Synology NAS. In this case, if you respect the order of insertion of the disks, you will be ask to upgrade to the new operating system on your new Synology NAS device.
This post was updated on Saturday / August 20th, 2022 at 12:27 AM