Synology C2 Transfer provides a cloud-based end-to-end encrypted file transfer and request service, without sacrificing simplicity. C2 Transfer goes one step further by offering easy and fast management of users for businesses that will need multiple accounts. Unlike Synology C2 Password, C2 Transfer will be a paid service.
C2 Transfer provide two plans, targeting professionals and businesses.
For individual users looking to securely send files at an affordable price.
Price per month: $9.99
Price per year: $99.99 (save 20% on monthly price)
For businesses that require intensive use and administrative control over multiple users.
Price per month for five users: $49.99
Price per year for five users: $499.99 (save 20% on monthly price for five users)
Price per additional user: $69.99
Data are at risk of being compromised at every stage of a transfer. Synology C2 Transfer ensures the secure transfer of data at every step of the process.
End-to-end encryption
Utilize AES-256 on the device side to secure the files, mitigate data leakage during transmission, and prevent unauthorized access on C2 servers.
User identity verification
Achieved by sending a one-time password (OTP) to the recipient via email or phone. To receive the OTP, recipients must confirm their email or phone number after opening a shared link. Even if a shared link is compromised, access to an email account or phone number is still required.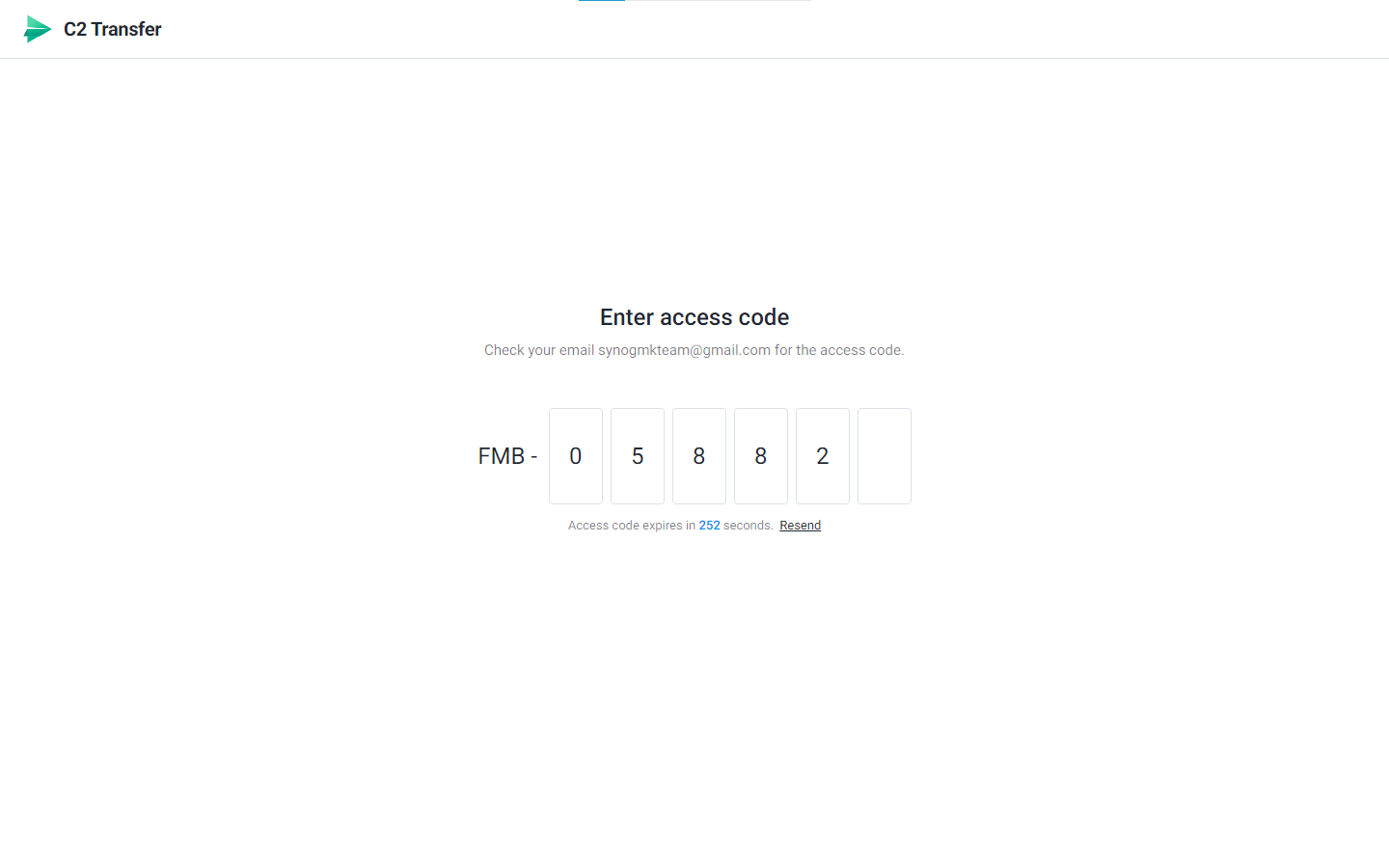 Uploaded content can be protected in many ways, providing additional layers of security.
Watermarks
Added to image files to differentiate them from the original without using another application, thus increasing security, productivity, and personalization.
Link expiry
Set by the sender to make the shared link invalid for the recipient after a specified time period (up to 90 days).
Download limits
Prevent the data from being downloaded more than once.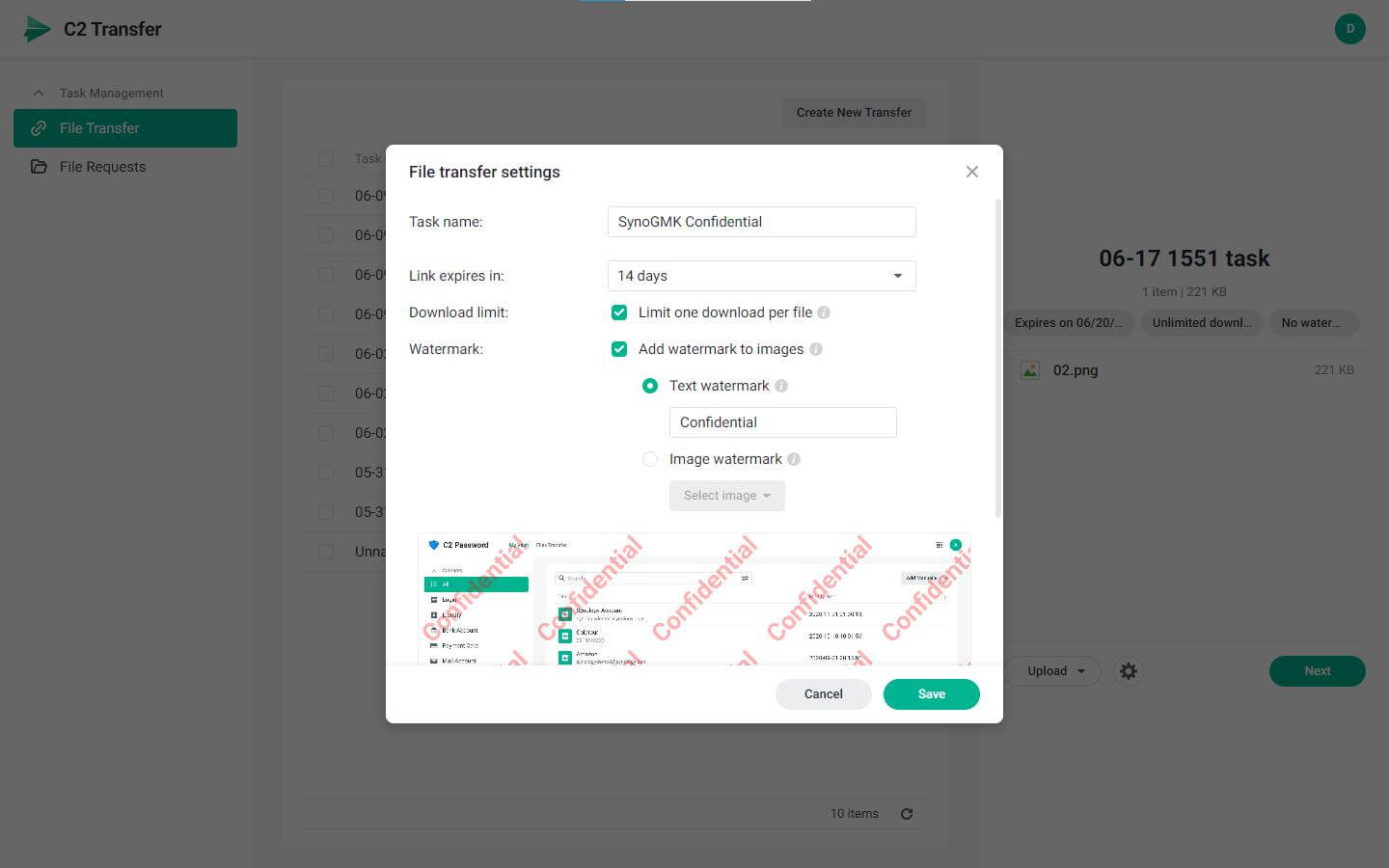 C2 Transfer will be available across the web and mobile platforms to make secure file transferring as convenient as possible. Web portal versions for Chrome, Edge, and Safari will be available on August 26, 2021. Mobile support for iOS and Android with a responsive web design will enable greater portability for secure file transferring. This support will be released in Phase 2 of the release and will only be available for Business Plan users.


Note: With the release of DSM 7 and multiple C2 services, 2021 looks like a game changer for Synology!
This post was updated on Tuesday / December 21st, 2021 at 4:47 PM