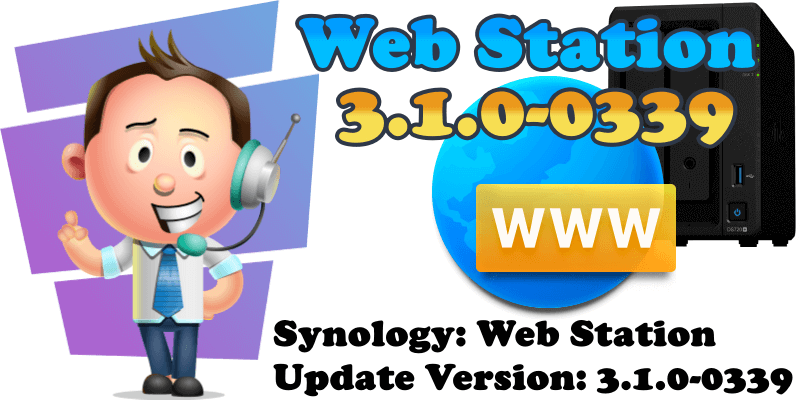 With the release of the new Synology DSM 7.1 version of the operating system, Web Station has also got an upgrade to version 3.1.0-0339 – With Web Station you can easily host and publish your own website or websites. Additionally, after installing the PHP 8 package, you can freely create dynamic websites for your personal use or for business. If you, like me, are hosting a website on your Synology NAS, then this update is mandatory in order to make Web Station properly work with the latest DSM 7.1-4661 version. Unfortunately, the latest Web Station version, namely version 3.1.0-0339, released on April 6, 2022, has a bug. The HSTS option, if activated, can't be saved, an oversight hard to swallow for all web hosting fans. However, let's hope this bug will be fixed promptly.
Download the new Web Station 3.1.0-0339 package from the blue link below.
Open Synology Package Center. At the top right, click Manual Install. Upload the Web Station .spk package that you have previously downloaded at STEP 2 then click Next to start the update process. Follow the instructions in the image below.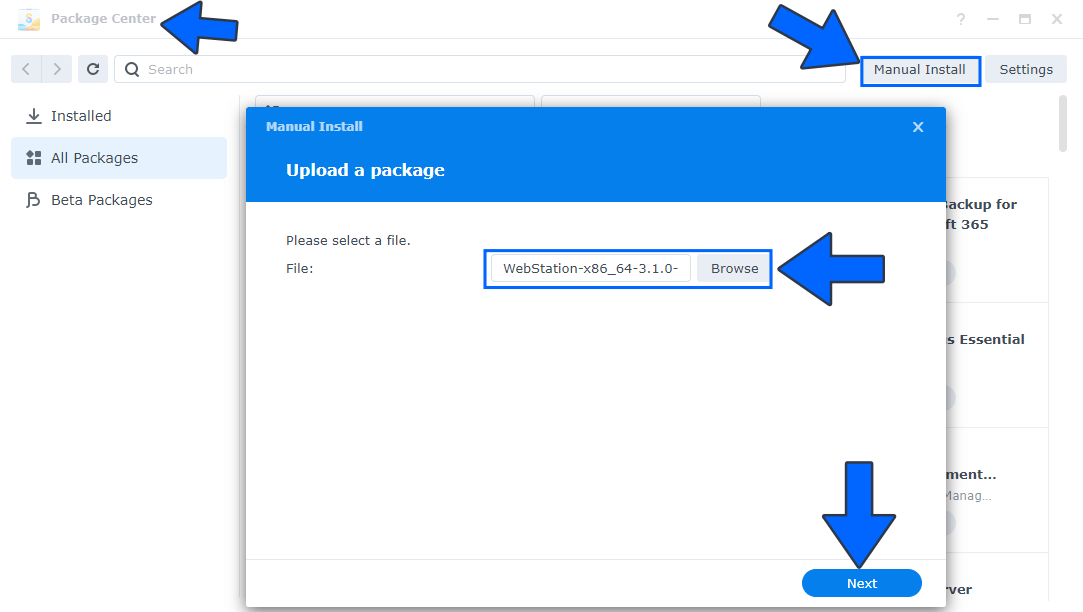 This post was updated on Wednesday / August 10th, 2022 at 10:15 PM