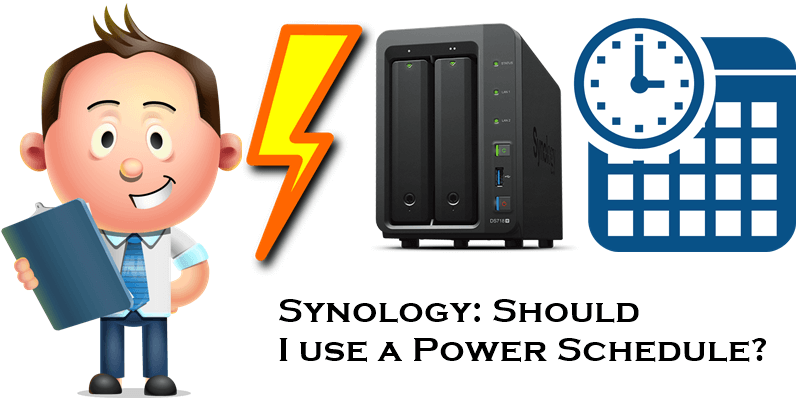 A Power Schedule enables a DiskStation to enter a deep sleep mode during a specified period of time. Note: Do not confuse Power Scheduling with Hibernation. If you are using your Synology NAS as a simple file server and you can be certain of your dead times, there may be an argument for using the Power Schedule option. All the arguments that apply to sleeping HDDs and SSDs apply here, although those effects may be reduced if the schedule is for a single on/off period per day.
If you are running services that require "always on" such as a Web server or MailPlus server, then power scheduling is not suitable.
These tasks will prevent a Power Schedule from activating:
Storage Manager is performing tasks.
The system is encrypting share folders.
The system is performing Secure Erase on hard drives.
DSM is being upgraded.
The system is repairing RAID volumes.
Package Center is performing tasks.
The system is upgrading databases.
The system is performing data backup tasks.
Finally, that "dead" overnight period is an ideal time to carry out system maintenance tasks such as running a backup, performing auto upgrades of DSM, and using Download Station. Wake up in the morning to find your backup done, DSM upgraded, and a movie downloaded, all while you were sleeping.
Power Scheduling is off by default. To check whether it's enabled, go to Control Panel / Hardware & Power / Power Schedule / Create. Follow the instructions in the image below.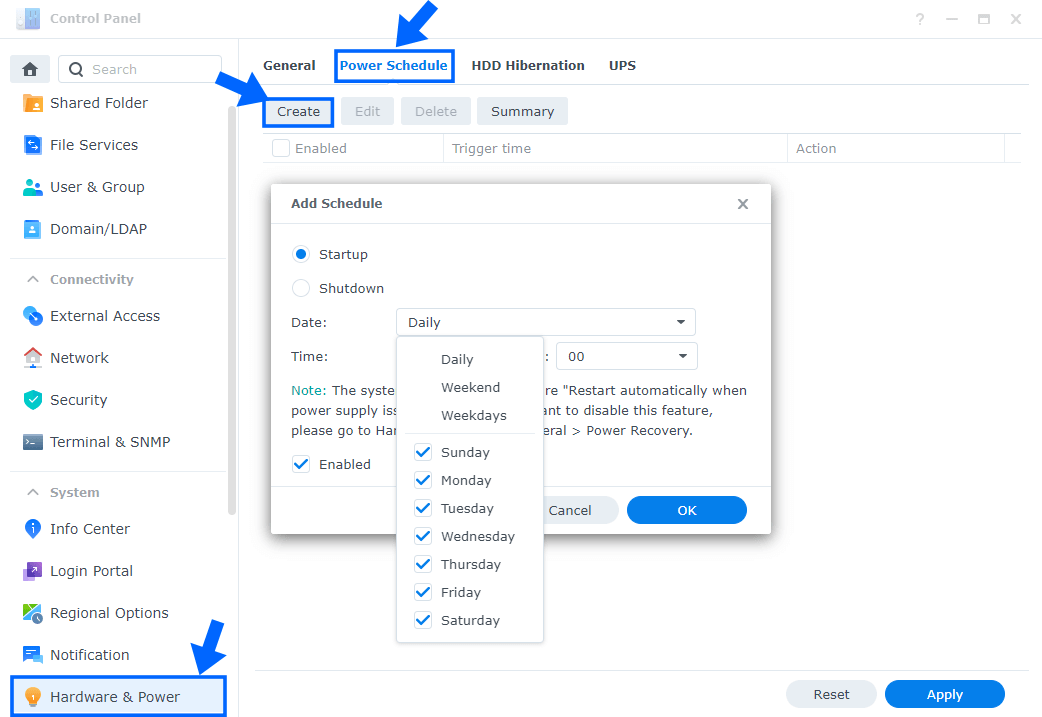 Note: Power Schedules are of limited value.
This post was updated on Saturday / June 4th, 2022 at 7:51 AM