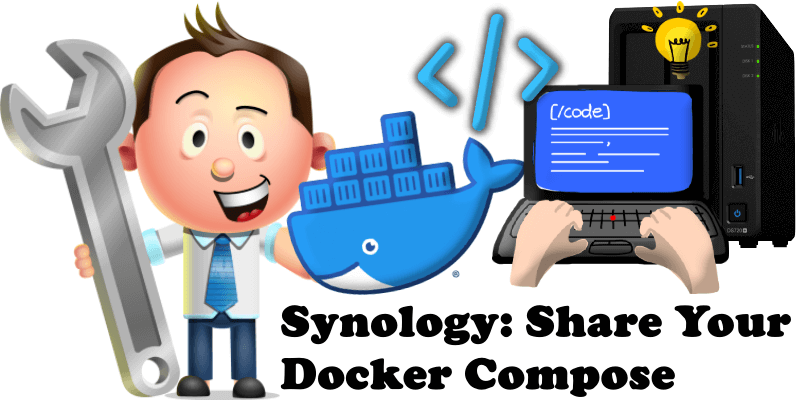 Today I want to show you a great tool that could help a lot of Synology admins. Thanks to your support, once a year or so I implement new and useful features on mariushosting that everyone can benefit from for FREE. What exactly is it all about? Starting today, if you have a Docker Compose or a Docker CLI (code to insert in Task Scheduler) that is not present on mariushosting, or a code that is different from the one proposed by me in one of my tutorials, you can share it on mariushosting. Your compose will be available for free to all visitors that have a Synology NAS that supports Docker. Below I will explain, in simple STEPS, how this works.
Click on the blue link below to Register a new account (No email required).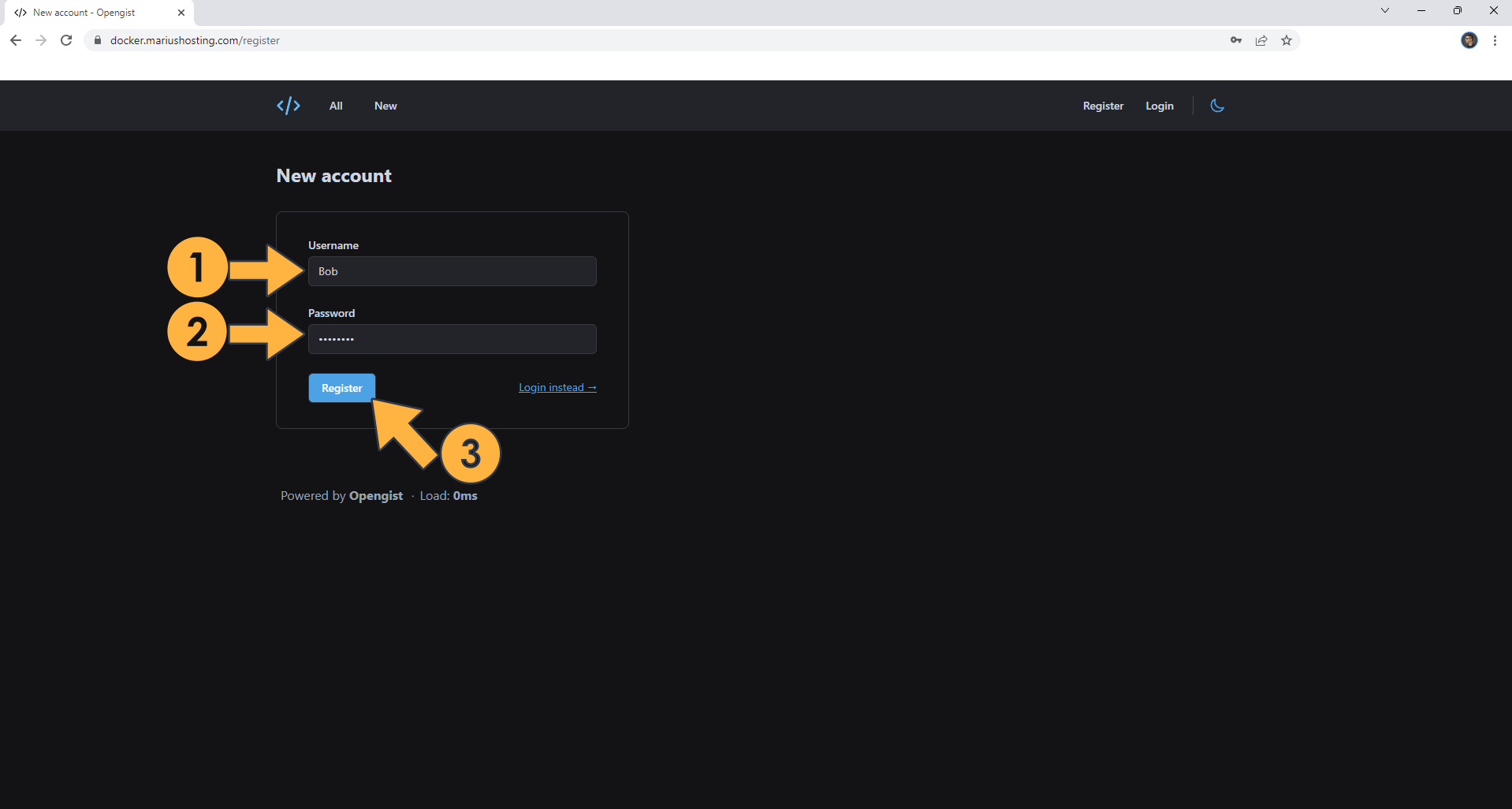 Share your Docker Compose or Docker CLI. At the top right of the page, you can switch to Dark Mode. Give a Title and Description to your Docker Compose or CLI. Type in the docker compose name along with the extension. Note: The extension for a Docker compose file is .yml – Type in your code or copy paste it from somewhere else. You can also add from a file. Hit the Create public gist button. Follow the instructions in the image below.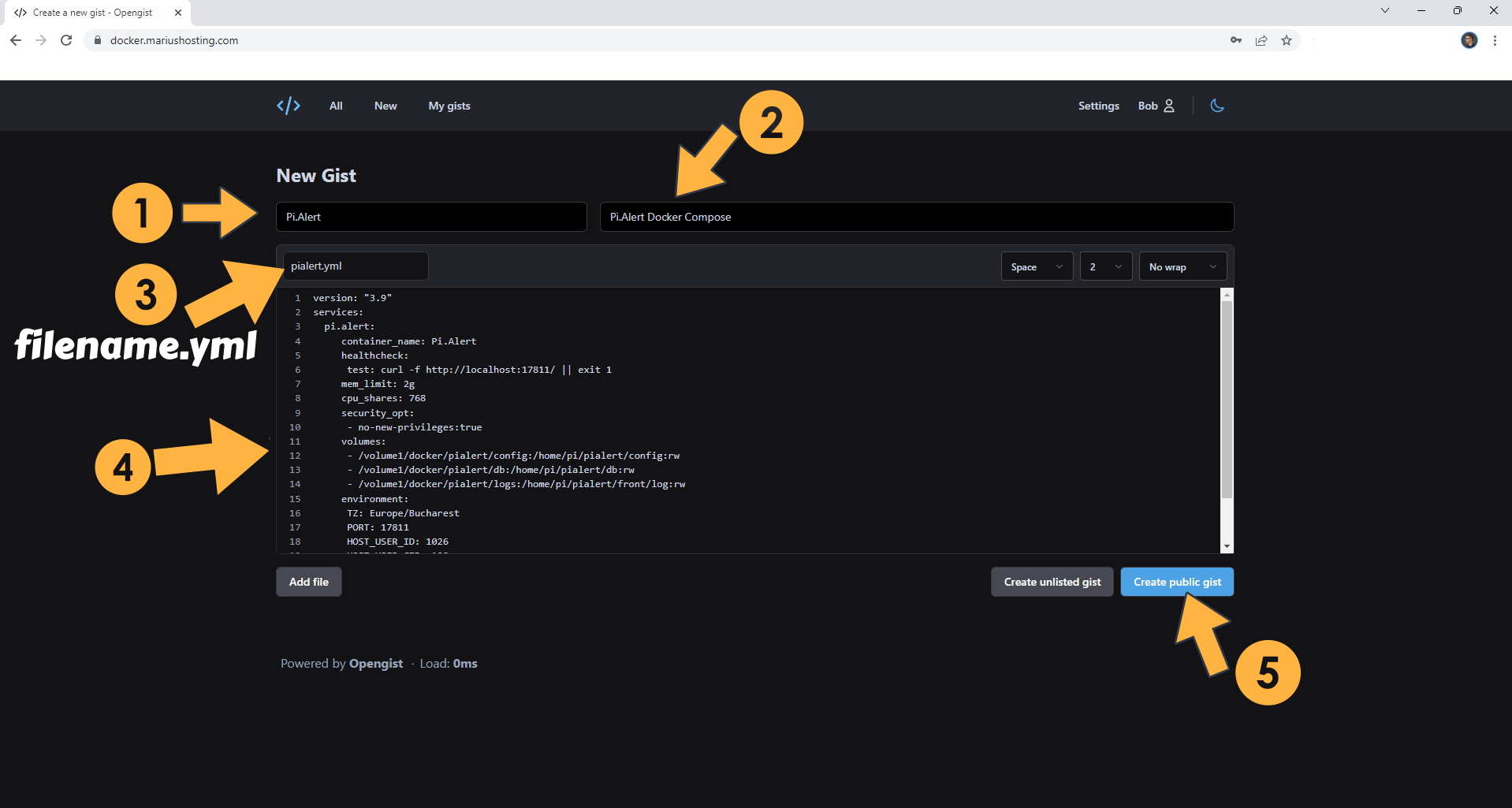 The complete list of Docker Compose and Docker CLI codes shared by contributors will be available publicly to all visitors for FREE.
Note: You don't need to register an account to view the codes provided by Contributors.
Note: If you want to Contribute with your own Docker Compose or Docker CLI, you are welcome to do so.
Note: If anyone abuses the system by spamming unrelated content, they will be banned.
This post was updated on Friday / June 9th, 2023 at 7:08 PM