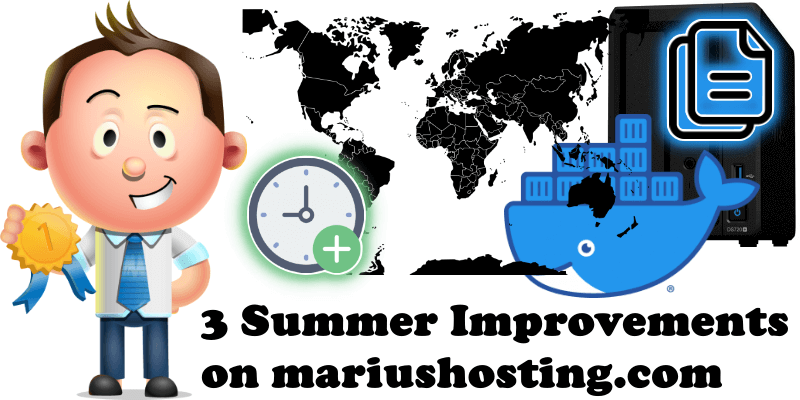 The summer may be long and hot, but work is the focus here at mariushosting.com In addition to daily content, there are also 3 major improvements to the site. Today I wanted to share with you, my wonderful, awesome readers, some big implementations I have adopted on mariushosting that will markedly improve your navigation and overall user experience. The work put into mariushosting with all that it entails is something that goes beyond purely informative content. It breathes energy, warmth, emotion that cannot be put into words, absorbed or replicated by just anyone. Today, your friend Marius wanted to surprise you. Propelled by your continual support, I will keep making improvements on a regular basis so that your experience on mariushosting keeps getting better and better.
Uptime Status page. A page where you can see the uptime and downtime of the various services that mariushosting uses. This page was created thanks to the Docker Uptime Kuma container.
Time Zone Map. Many docker containers require you to enter your Time Zone. I wanted to simplify access to this information by using a script hosted on my very own NAS server.
Click to Copy Button. This has to be one of the most requested features on mariushosting. Starting now, you can easily copy the various Docker Container codes independently, without having to use the mouse to drag and copy all the code and risk not copying the code entirely.

Note: Without your support all these new features would not have existed. Thank you again to those who have supported the work I have been doing for almost 4 years on a daily basis on mariushosting.
This post was updated on Saturday / June 3rd, 2023 at 11:24 PM