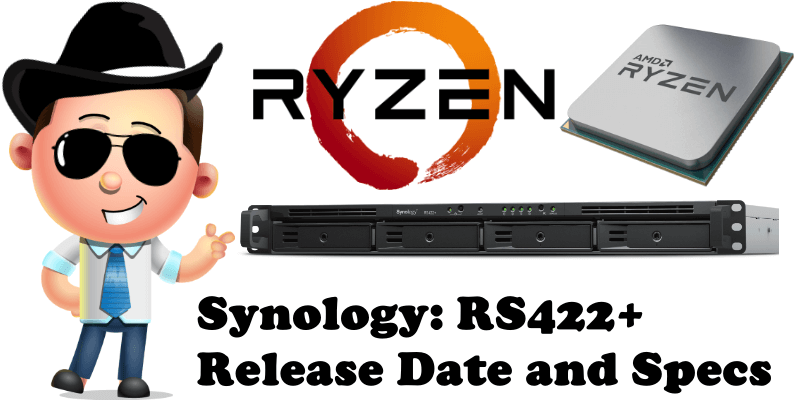 A new product joins the ranks of Synology and of course mariushosting couldn't pass on the opportunity to let you know about it. The RS422+ comes with a powerful AMD Ryzen R1600 CPU with a 2-core 2.6 (base) / 3.1 (turbo) GHz CPU Frequency. You also have the option to install one 10GbE module in the back. The default memory is only 2GB, and it's not expandable. So there is no support for M.2 2280 NVMe SSDs. The RS422+ doesn't really qualify as an enterprise product, but rather a basic rack station NAS for basic user needs. Check out my full RS422+ Review.
"The RS422+ is an enticing option for small businesses and home lab owners that are looking for a compact and reliable backup or edge storage solution at a cost-effective price," said Michael Wang, product manager at Synology Inc. "This expansion in our RackStation series strengthens our rackmount offerings, providing our customers additional variety so they can best find the most suitable Synology solution for their specific needs."
Note: How much does the Synology RS422+ cost? The manufacturer's suggested retail price for the new RS422+ is $690 or 677 EUR. For the same price you can get the powerful DS1522+ instead of the RS422+.
Note: When will the Synology RS422+ become available? According to the official press release, Synology RS422+ is now available through Synology's solution partners and channel networks.
Note: What does RS stand for? RS means RackStation.
This post was updated on Wednesday / November 16th, 2022 at 10:07 AM