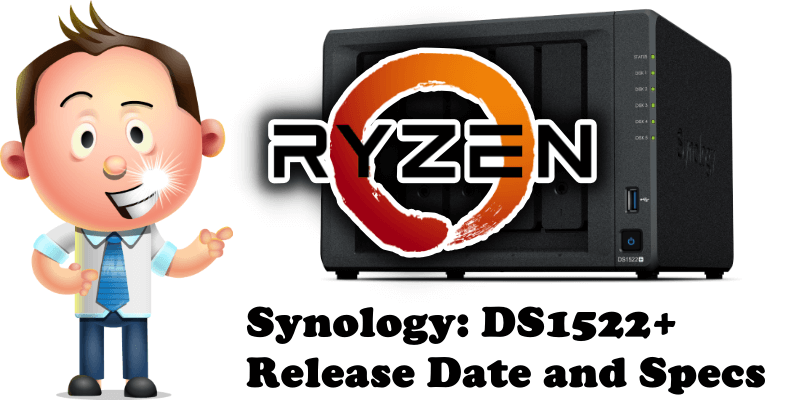 A new product joins the ranks of Synology and of course mariushosting couldn't pass on the opportunity to let you know about it. The DS1522+ is the new replacement for the old DS1520+. The DS1522+ comes with a powerful AMD Ryzen R1600 CPU with a 2-core 2.6 (base) / 3.1 (turbo) GHz CPU Frequency with AVX support. A new network upgrade slot enables anytime 10GbE upgrades, while two built-in M.2 2280 NVMe slots can be used to speed up storage performance significantly.
"DS1522+ is a versatile solution fit for a wide range of usage needs and environments," said Peggy Weng, product manager at Synology Inc. "The new 10GbE upgrade option plus scalability for 10 additional drives makes the DS1522+ cost-effective and a solution that can easily grow with any team."
If you want to see the real power of the new DS1522+ model, do a comparison with the DS1621xs+ on which mariushosting is currently hosted.
Note: How much does the Synology DS1522+ cost? The manufacturer's suggested retail price for the new DS1522+ is $699.99 or 667.71 EUR.
Note: When will the Synology DS1522+ become available? According to the official press release, Synology DS1522+ is now available through Synology's solution partners and channel networks.
Note: Which RAM to Buy For DS1522+ NAS.
This post was updated on Tuesday / October 4th, 2022 at 6:50 AM