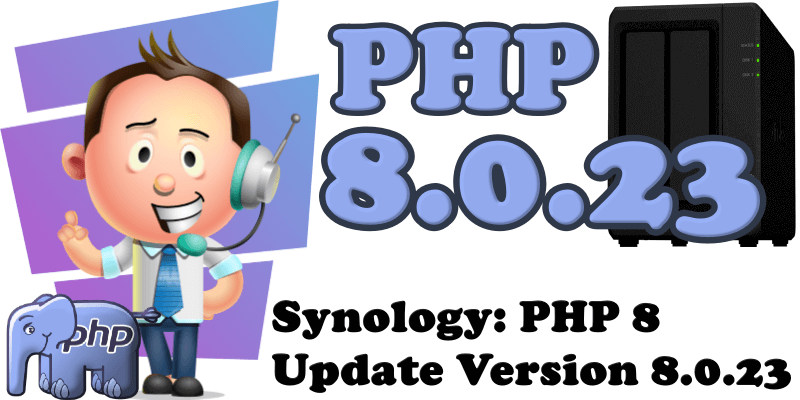 With the release of a new DSM 7.1.1-42962 Update 2, Synology has also released an update to the PHP package bringing it from version 8.0.17 to version 8.0.23 – PHP is an open source scripting language which aims to help web developers write dynamically generated web pages efficiently. This language is suitable for web development in that it can be easily embedded into HTML.
Did you know that the release of the automatic update on Synology NAS can take a few weeks or months to be available in all regions of the world? In this article I will teach you how to update your current PHP 8.0 to PHP 8.0.23 manually.
Please Support My work by Making a Donation.
Go to Synology Package Archive, or Synology Package Center then download the latest PHP 8.0.23 package.
Once you have downloaded the PHP .spk file, go to Package Center / Manual Install then upload it. After that, click Next. Follow the instructions in the image below.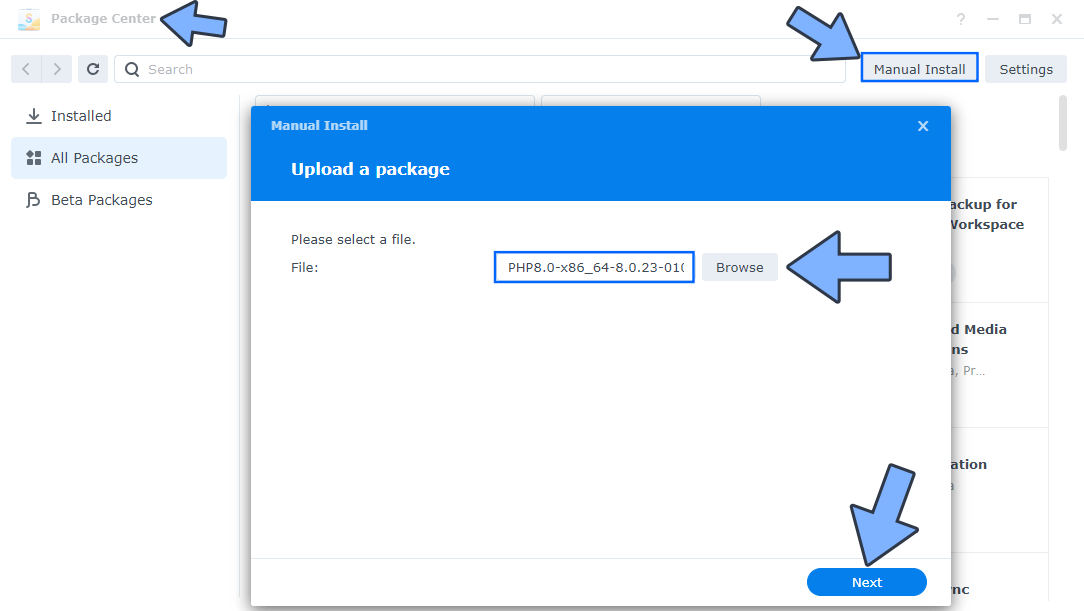 Done! You have updated your PHP 8 to the 8.0.23 version.
Note: PHP 8.0.23 Full Changelog.
This post was updated on Tuesday / December 20th, 2022 at 12:30 PM