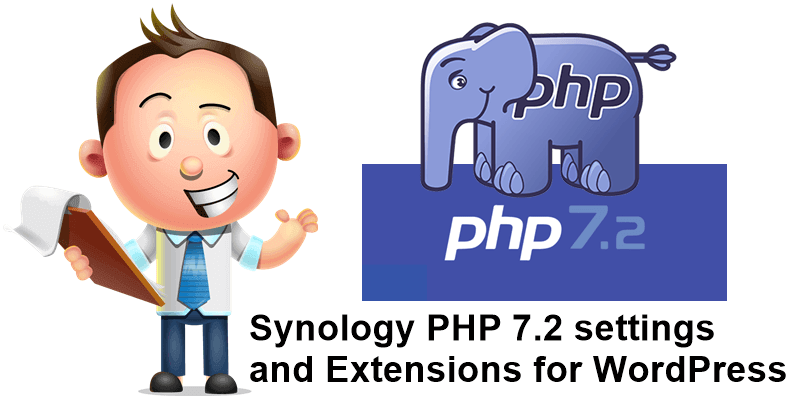 Surely you have wondered which of the php extensions you need to activate for your wordpress installed on the synology to work. Below, a short guide that explains what you need to activate. First of all, open the application called web station. Once opened, go to PHP settings and then EDIT. Follow the images: (The images below work for PHP 7.2 too, even though they are about PHP 7.0)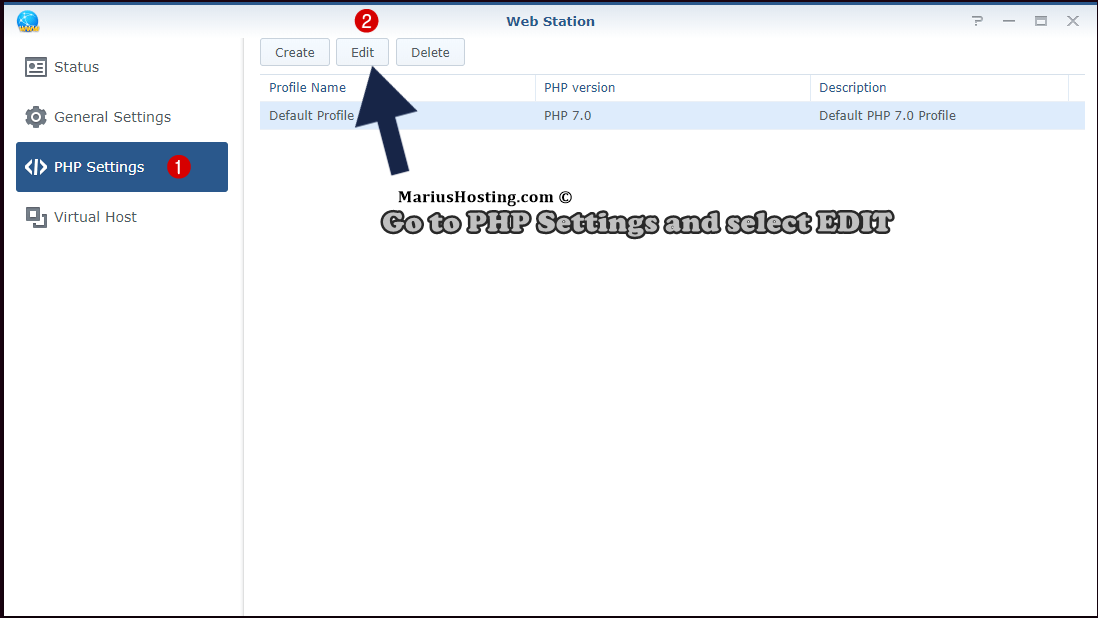 Once you click on Edit, the following screen will open: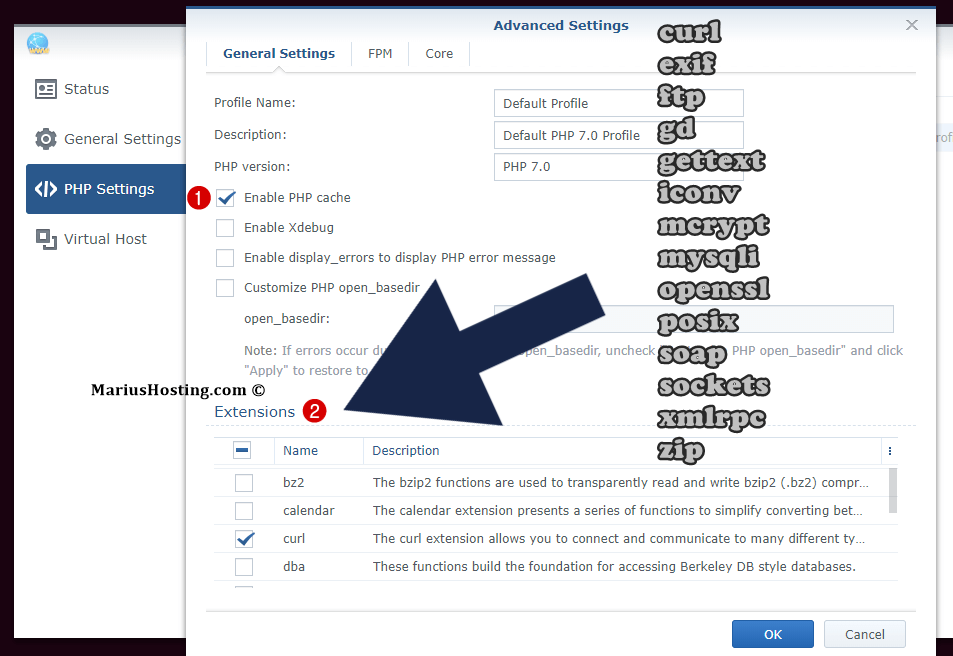 PHP Settings: Set PHP version to 7.2. Leave PHP Cache enabled. Select only these extensions to make wordpress work smooth:
curl
exif
ftp
gd
gettext
iconv
mcrypt
mysqli
openssl
posix
soap
sockets
xmlrpc
zip
Press the OK button.
Last Updated on by Marius Bogdan Lixandru