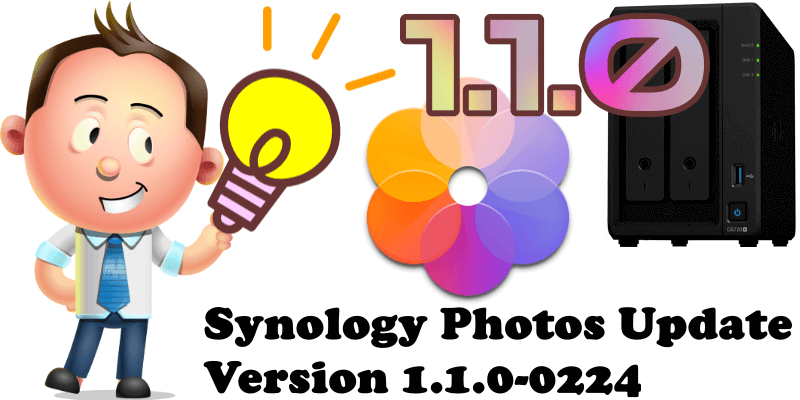 On November 9 2021, Synology released the new version of Photos 1.1.0-0224. Whether you're a professional photographer or amateur creator, Synology Photos comes with all the tools you need to manage your photos efficiently. Automated tools help you group, filter, organize, and share your content, while keeping your memories safe and secure.
If anyone remembers, not long ago people where complaining that Synology Photos didn't have enough options. At the time I told everyone to be patient because it would soon become a strong product. Today that time as come and everyone can see just how great Synology Photos is becoming.
Version: 1.1.0-0224 Released on (2021-11-9)
What's New:
Optimized the browsing experience for opening share links from mobile devices.
Supports rating photos.
Supports sorting albums.
Map view: See where you've taken your photos in the mobile app.
Supports setting users' access permissions of Share Space folders in batch.
Supports applying privacy-related settings to subfolders.
Supports limiting the sharing ability of non-admin users.
Enhanced the searching mechanism to find more results that match the keywords.
Minor bug fixes.
Manually download the new version from the link below.
Search for your NAS model, then click the Packages tab. Follow the instructions in the image below.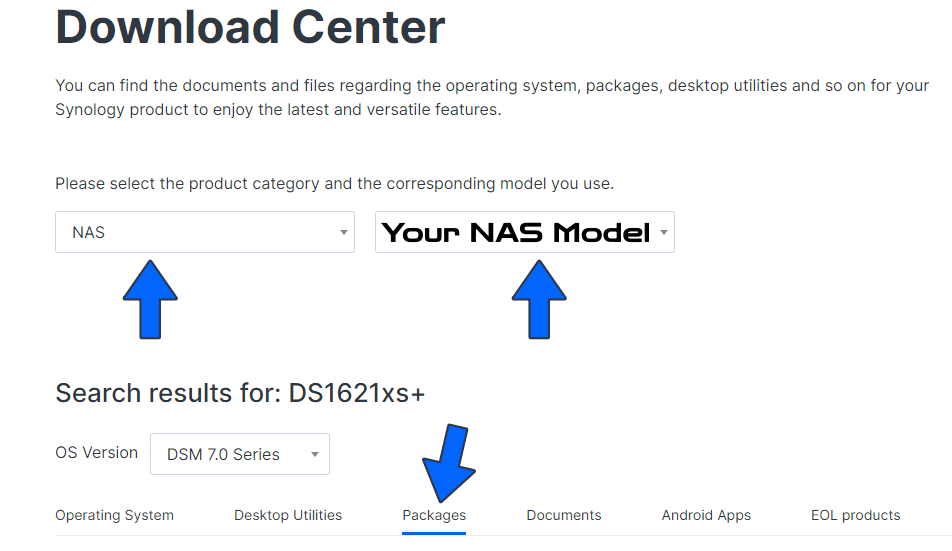 Scroll down the page until you find Synology Photos. Click Download. Follow the instructions in the image below.

Go to Package Center then click Manual Install. Browse and upload the .spk file you have previously downloaded at STEP 1, then click Next to start updating your current Synology Photos Package to the latest version 1.1.0.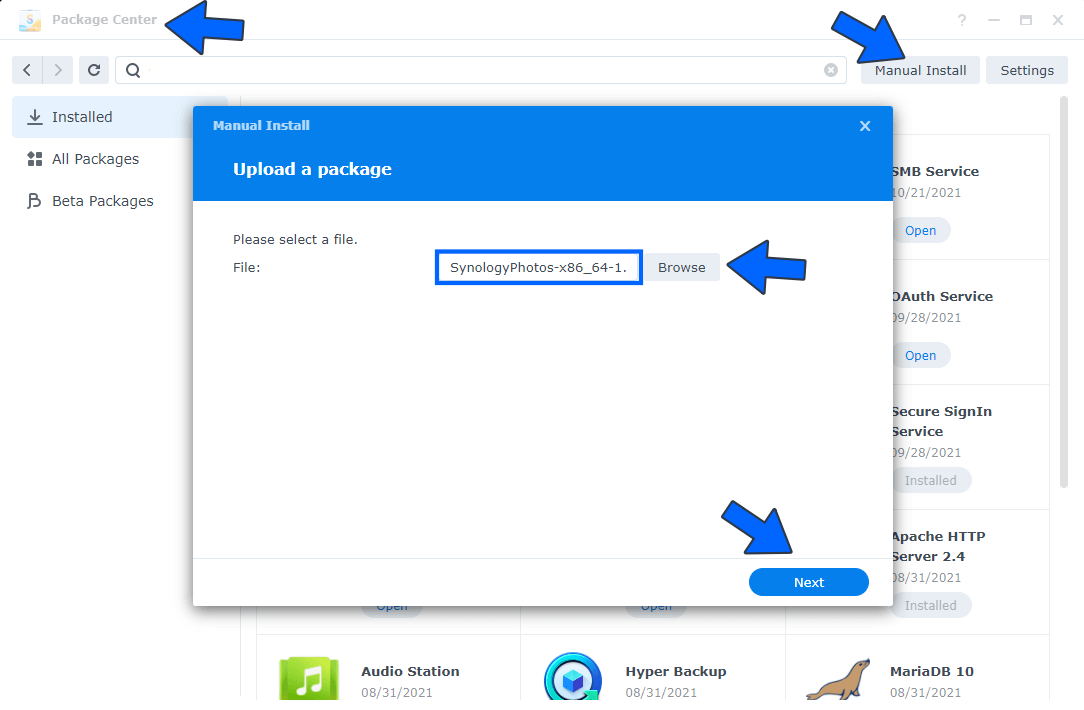 Note: After you update Synology Photos on your DSM 7 to the 1.1.0-0224 version, also remember to update your Synology Photo Mobile App.
This post was updated on Wednesday / August 10th, 2022 at 9:51 PM