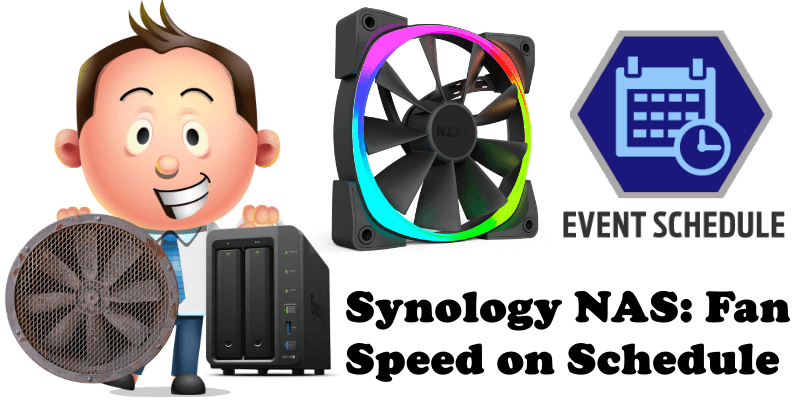 On June 23, 2019 I asked in the Official Synology Community Forum if they could add a really useful option for all Synology NAS owners – and that option is the option of scheduling the fans. As you can see in the list of new DSM 7.0 features, there is no entry for such an option, despite being a highly requested one by Synology NAS users. I have already sent a support ticket about this, but nothing happened yet. And there seems to be no real interest from Synology's part to add such an option. My message on the Official Synology Community Forum was the following:
I think it would be fantastic if you could set fan speed on a schedule just like with the LEDs. I sleep in the same room as my NAS and would love to be able to set the fans to a lower speed at night when my wife and I are sleeping and let the fans spin as fast as they'd like during the day. If you need further details regarding my request or this has been requested before, please let me know. Essentially, I would like the same options I have for the LEDs, but for the fans.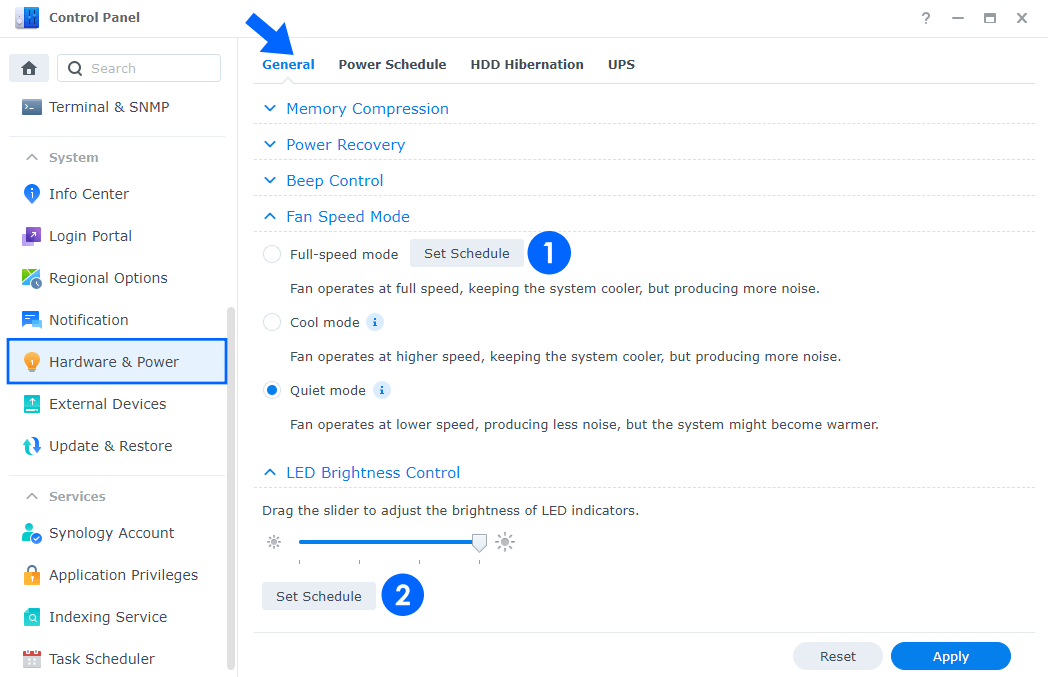 Up until today, August 8, 2021, there's still no official response. If anyone would like to help me proceed with the request for this option, I'd recommend that you send the "Feature Inquiry" form. From category, select  "System Management / Task Scheduler". In unity there is strength and the more we are, the higher the chances that this option is adopted in future DSM versions.
This post was updated on Wednesday / August 10th, 2022 at 9:05 PM