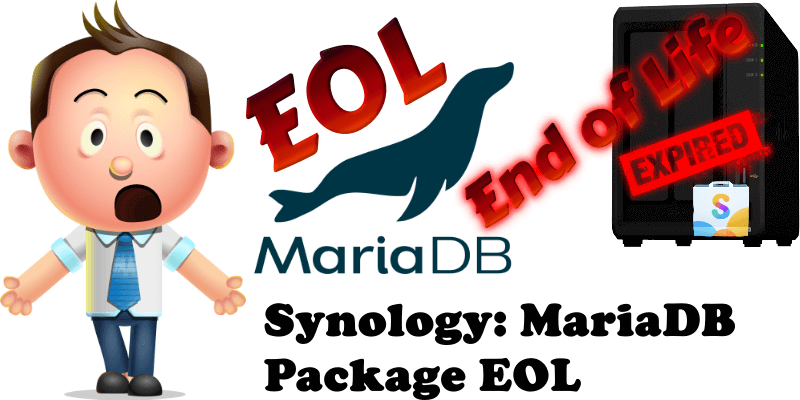 The MariaDB package available in Package Center is currently still at version 10.3.37. This version has now been at the END OF LIFE for two months and two weeks. This means that the version has no longer received any security updates since May 10, 2023.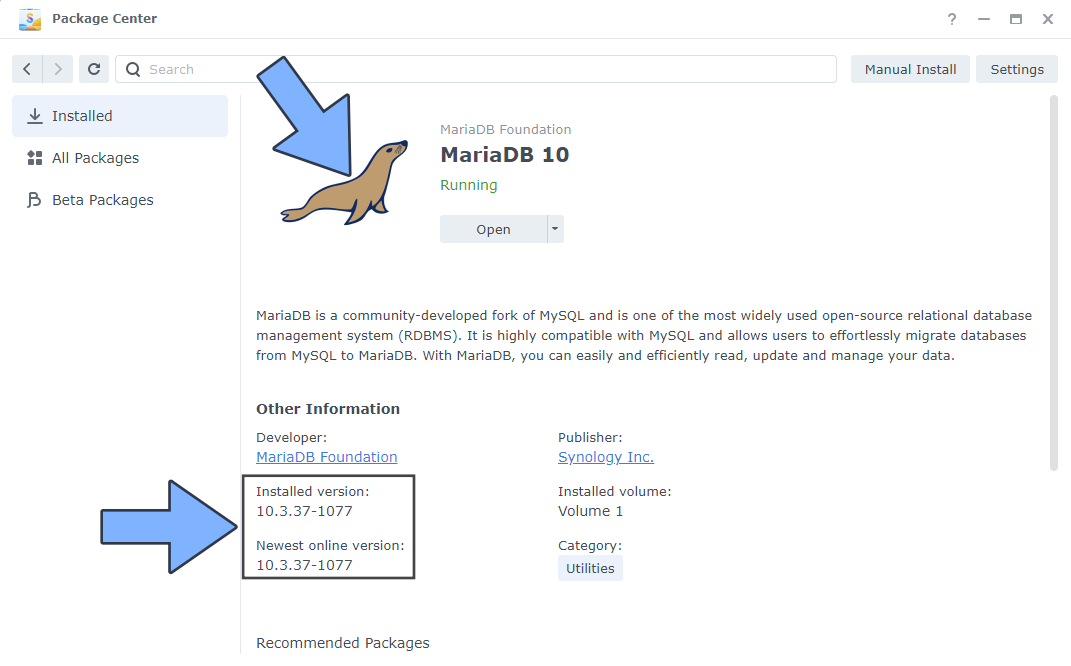 💡Note: Synology should also update the MariaDB 10 logo icon in Package Center according to the MariaDB official logo icons.
I have already alerted the Synology team on December 7, 2022 with the ticket number #3230860 and reopened the discussion two days ago (August 2023) with the additional ticket number #3400239 You would think that Synology had done something about it, but no. They did absolutely nothing, even though they knew that this product was coming to its End of Life. I myself repeatedly warned Synology of the situation, with 9 months notice. What bothers me most is the shallowness of the response received following my support tickets. I hope someone at Synology can take a look at these tickets and speed up the update process of the MariaDB package.
As mariushosting has become a reference point in the Synology community, I'm asking my visitors to send a Feature Inquiry to Synology asking them to upgrade the current MariaDB package from version 10.3.37 to the new MariaDB 10.11 LTS version. This 10.11 LTS version of MariaDB is a 💚 long time support version that will be supported for the next 4 years.
The current version of MariaDB 10.3.37 is not even recommended by WordPress.
I strongly recommend my readers to also send a "Feature Inquiry" to Synology to speed up the process with the update to the new MariaDB 10.11 LTS version.
As you can see in the image below, you have to choose Packages from Category, then MariaDB. After that, select your email, confirm it and select your current location. And then write your message and hit the send button.
Hello, Synology team!
I would like to let you know that the current Synology MariaDB 10.3.37 Package is at the end of life according to https://endoflife.date/mariadb and https://mariushosting.com/synology-mariadb-package-eol/ Updating to the 10.11 LTS version is a must for every user that frequently uses the MariaDB package on their Synology NAS to manage their databases.

Sincerely,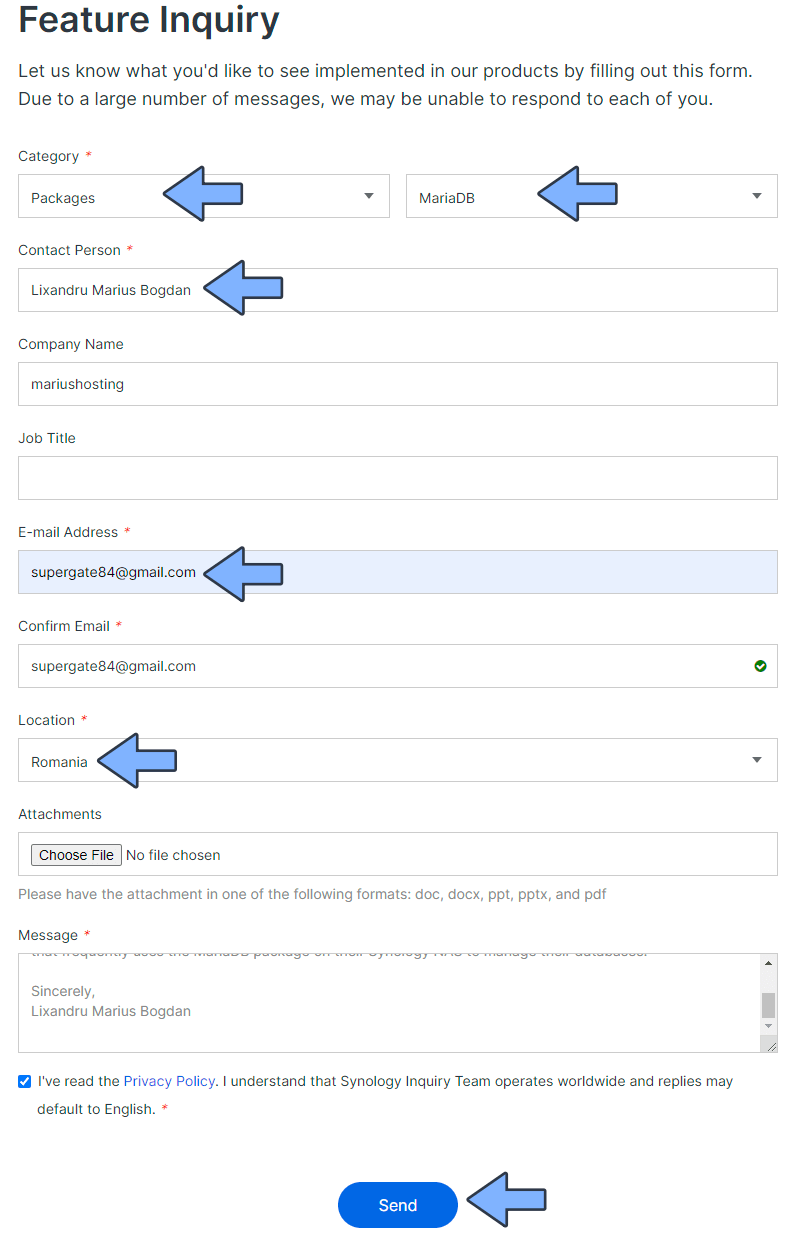 Once you've clicked the Send button, you will see an automatic thank you message.
Note: Synology is a wonderful company with a very hard-working team that has always shown a great deal of determination when it comes to solving issues such as this. The thing is, they can't stay on top of everything and need people like us to help them do just that by sending in suggestions such as this Feature Inquiry about MariaDB. The more of us there are that send this Feature Inquiry, the higher the chances that the new MariaDB 10.11 LTS will be released by winter, and we will all benefit from it. Unity is strength so let's unite and do this!
Note: MariaDB is a community-developed, commercially supported fork of the MySQL relational database management system, intended to remain free and open-source software under the GNU General Public License.
This post was updated on Saturday / August 12th, 2023 at 1:31 AM