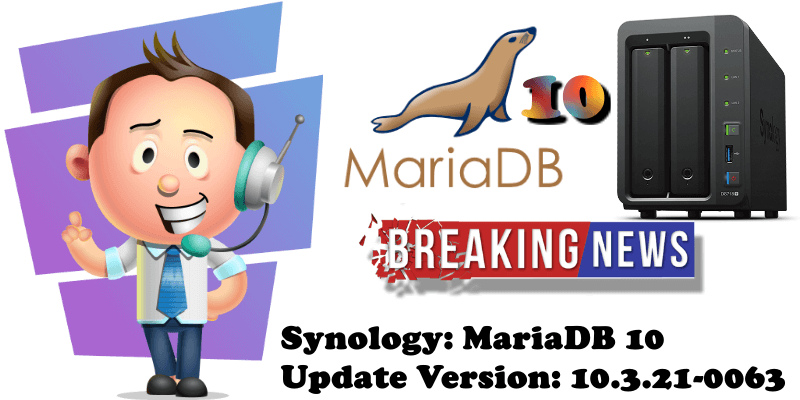 On January 7, 2020, Synology has released the update to MariaDB 10 – MariaDB is a community-developed fork of MySQL and is one of the most widely used open-source relational database management system (RDBMS). It is highly compatible with MySQL and allows users to effortlessly migrate databases from MySQL to MariaDB. With MariaDB, you can easily and efficiently read, update and manage your data.
In my old article of May 18, 2019 I complained that Synology had stopped updating its MariaDB 10 at version 10.3.11 although newer versions had already been out for months. Today, Synology took me by surprise and updated its MariaDB 10 package, something I consider a huge step forward seeing that this package is currently being used by thousands, if not millions of people worldwide. By the way, there's still a long way to go until MariaDB 10 version 10.4
Version: 10.3.21-0063 Released on (2020-01-07 14:12:04)
What's new?
Updated MariaDB 10 to version 10.3.21.
Added a new password policy for more security. This policy requires all passwords to meet the minimum length and contain mixed-case letters, numbers, and special characters; moreover, it does not allow common passwords or usernames to be used as passwords. *Note: The effects of this change are not retroactive, meaning you can keep your current passwords as they are.
---
Did you know that the release of the automatic update on Synology NAS can take a few weeks or months to be available in all regions of the world? In this article I will teach you how to update MariaDB 10.3.21 manually.
Please Support My work by Making a Donation.
Go to Synology Download Center, then select your Device and download the latest MariaDB 10 package.
Once you have downloaded the .spk file, go to Package Center / All Packages / Select Manual Install, then upload your previously downloaded .spk file. After that, click Next. Follow the instructions in the image below.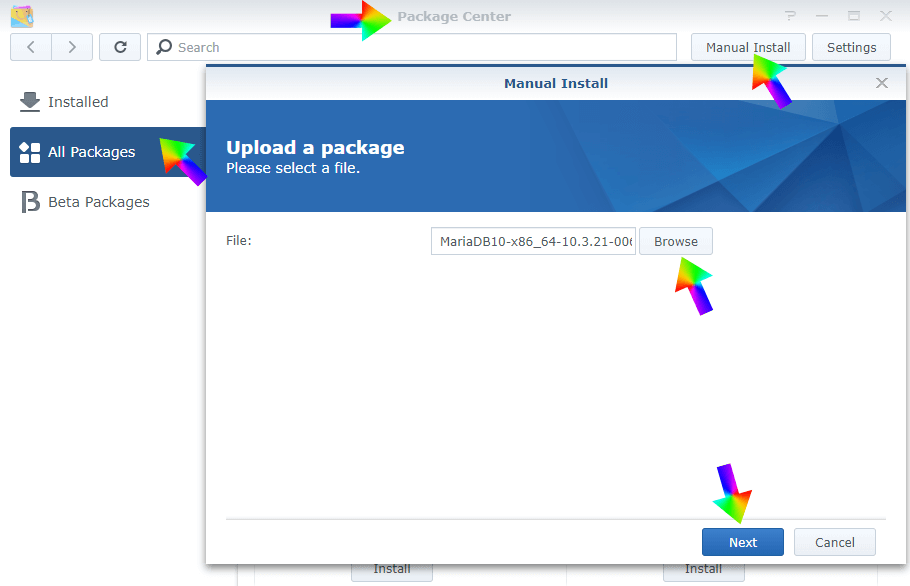 Note: When you install the latest MariaDB 10 (version 10.3.21) and click "Next", a window will remind you to change old passwords in your databases that do no meet the new security requirements. The effects of this change are not retroactive, meaning you can keep your current passwords as they are.
This post was updated on Sunday / January 12th, 2020 at 6:02 PM