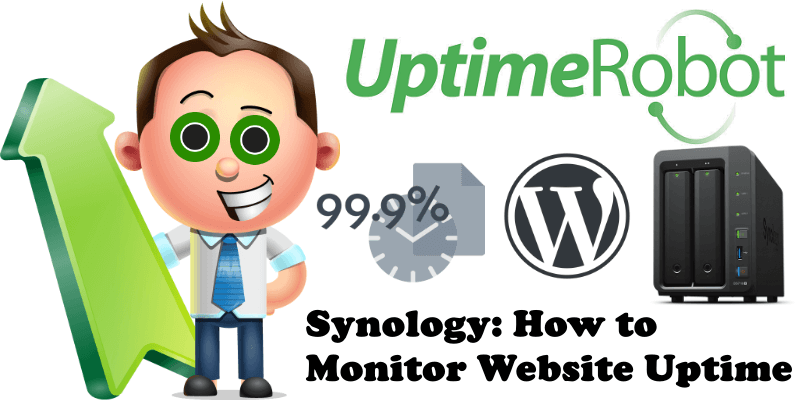 If you have a website hosted on your Synology NAS that is built using WordPress, Joomla or a simple html page, you may be interested in the uptime of your website. There is a free online tool called UptimeRobot that checks if your website is still online every 5 minutes. If your site is offline, you are notified via email; when it comes back online, you are notified again. UptimeRobot's graphical interface is very simple and allows you to monitor the uptime/downtime of 50 different websites with a single account. And its use is totally free.
From the simple graph below you can see that my blog mariushosting.com has an uptime envied by all hosting providers, with an average uptime of 99.9%. Most of the downtime that has plagued me originates with my ISP (Internet Service Provider), meaning my Internet connection drops occasionally due to natural causes such as thunderstorms, pouring rain or strong winds.
Before writing this little review on this great service, I waited a year to see if it was worth it or not. The service is really great and, to date, monitoring the uptime of my website has never been so easy. Want more? You can use the free UptimeRobot application for both iOS and Android mobile phones. You will be immediately notified if your site is having downtime and, if you give permission to the app, you will receive a sound notification on your phone. That's great, right?
UptimeRobot Desktop Version.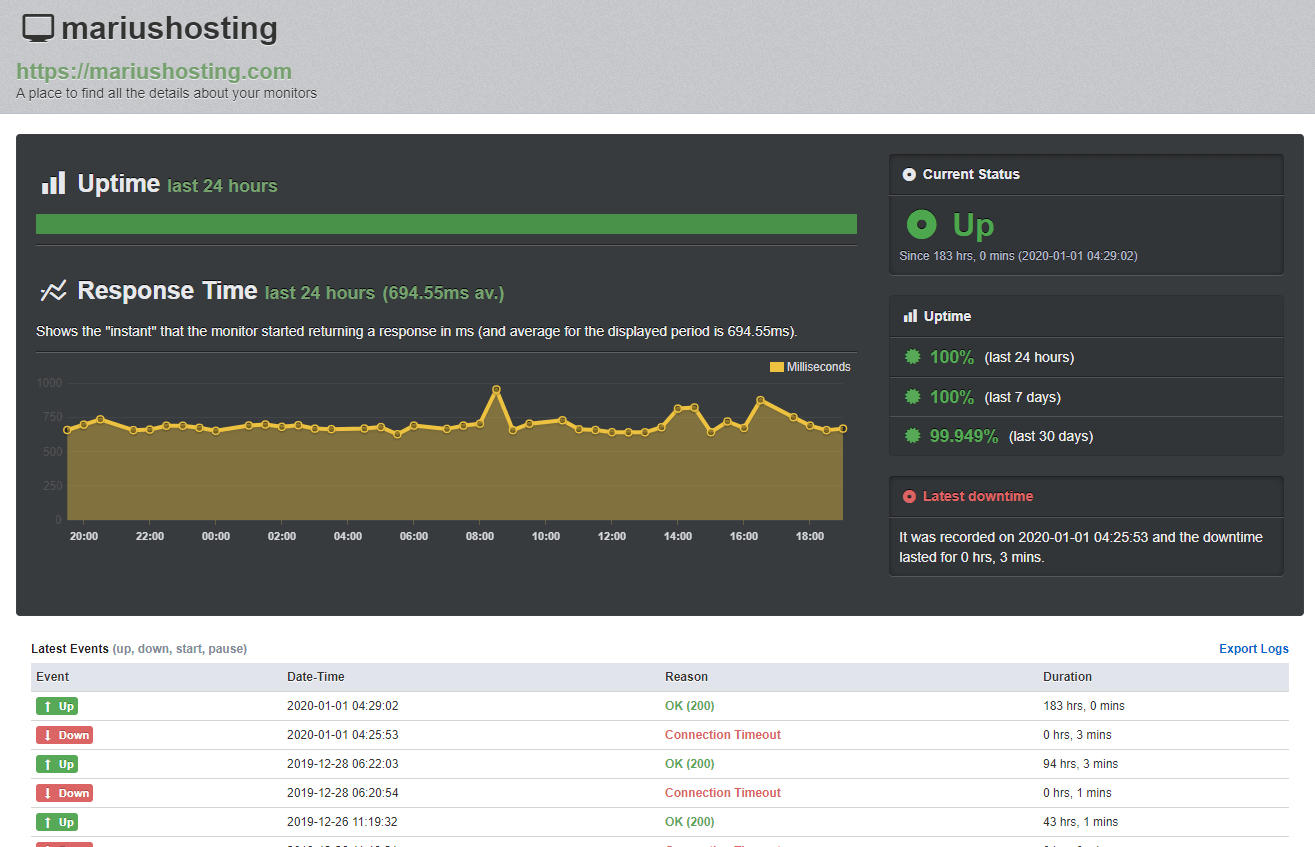 UptimeRobot Android Mobile Version.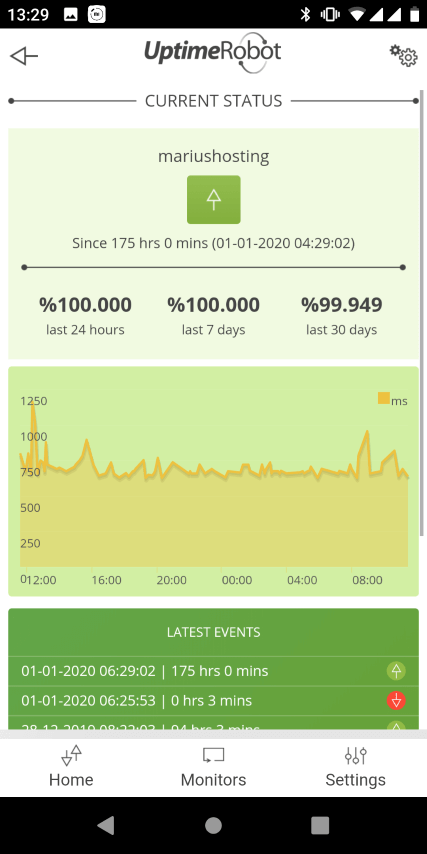 UptimeRobot iOS Mobile Version.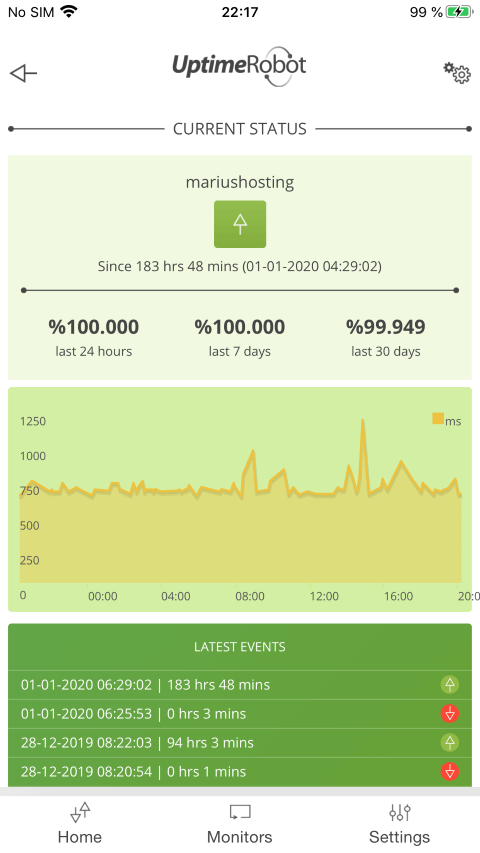 Right now, the UptimeRobot service is a must have if you're hosting your website from home on your Synology NAS. It's a win-win! What are you waiting for? Register! It's free!
Note: Read my article Pay For Web Hosting vs Hosting on My Synology NAS.
Note: Check out the new free selfhosted alternative to UptimeRobot.
This post was updated on Sunday / August 28th, 2022 at 3:44 PM