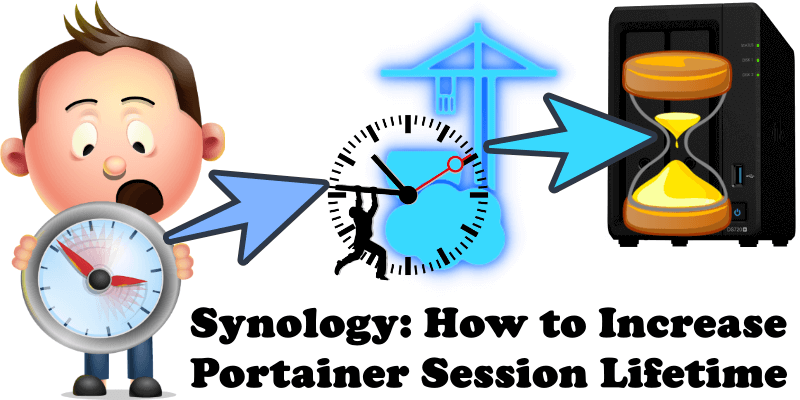 I'm sure you are having a great time installing the many Docker guides for your Synology NAS that your Internet friend Marius prepares for you. Some of these guides require Portainer for the installation. But have you ever found yourself using Portainer and, after a short time, your session expires and you have to re-enter your username and password to log in again? Maybe this happened to you just when you were trying to install something important. The solution is to increase Portainer session lifetime. Increasing session lifetime will increase the length of time before users are forced to Relogin into Portainer. There is actually an option to increase your Portainer session lifetime to a maximum of one year. In this step by step guide I will show you how to increase Portainer Session Lifetime.
Please Support My work by Making a Donation.
Log into Portainer using your username and password. On the left sidebar in Portainer, click on Settings then Authentication. Choose your favorite Portainer Session Lifetime then click Save Settings. In the image below I opted for a 1 week Session lifetime. Follow the instructions in the image below.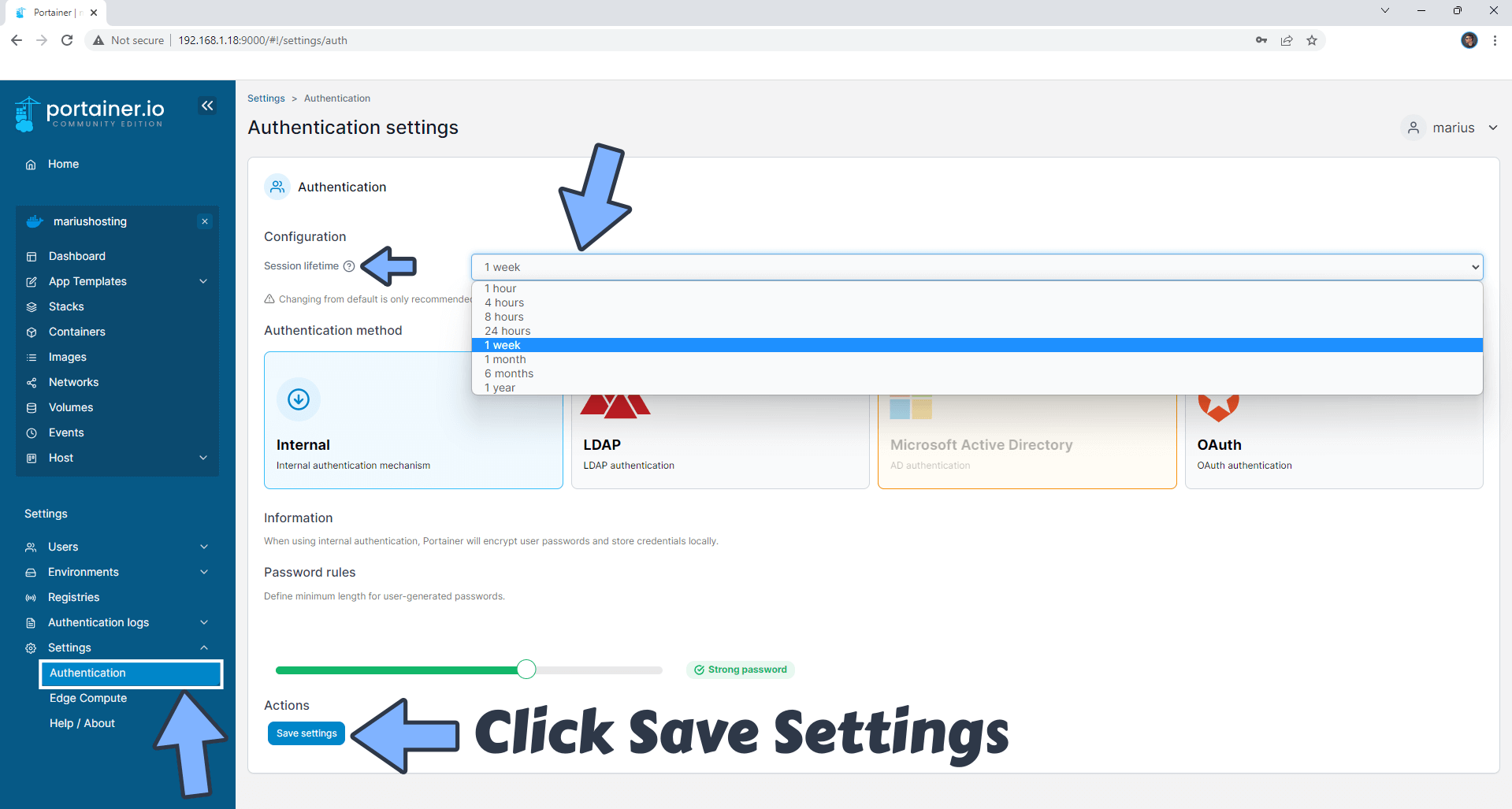 If everything goes right, you will see the following message at the top right of your screen: "Success Authentication settings updated".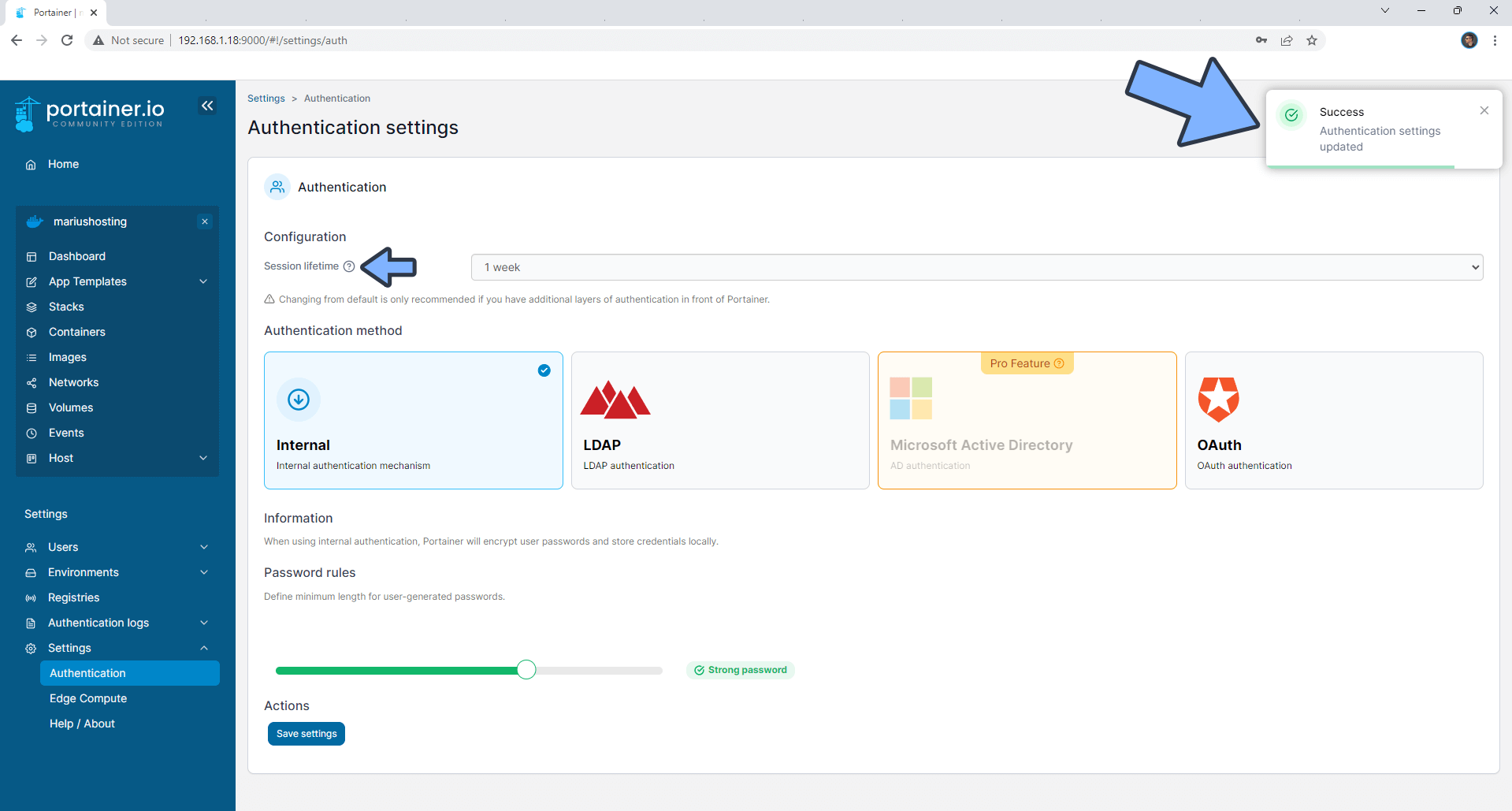 Note: Change Session Lifetime on your Synology NAS.
This post was updated on Friday / September 30th, 2022 at 4:14 AM