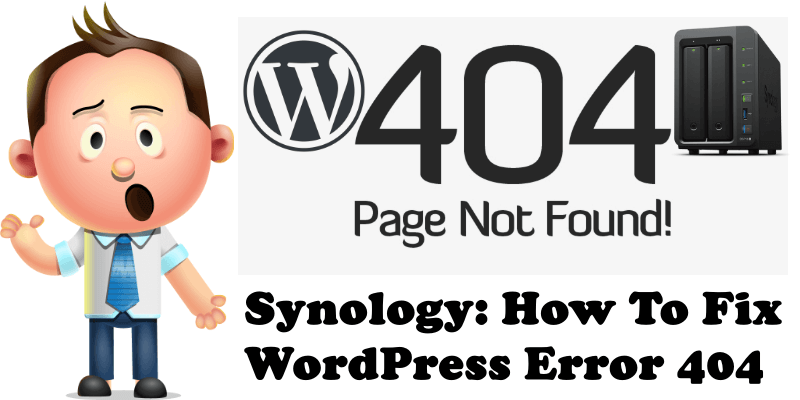 Have you just manually installed WordPress on your Synology NAS and, every time you are trying to access your website, you get the following error message: 404 Page Not Found? Your hair might have started to turn white, but all your problems will be solved once you reach mariushosting.com. If you've been dealing with the 404 error for days or weeks now and haven't found any answers on how to solve it yet, then you're in the right place at the right time. The 404 error occurs due to an issue related to "Permissions". Find the solution to the problem below, in this step by step guide:
Please Support My work by Making a Donation.
Open File Station / web and right click on your WordPress folder and then on Properties. Follow the instructions in the image below: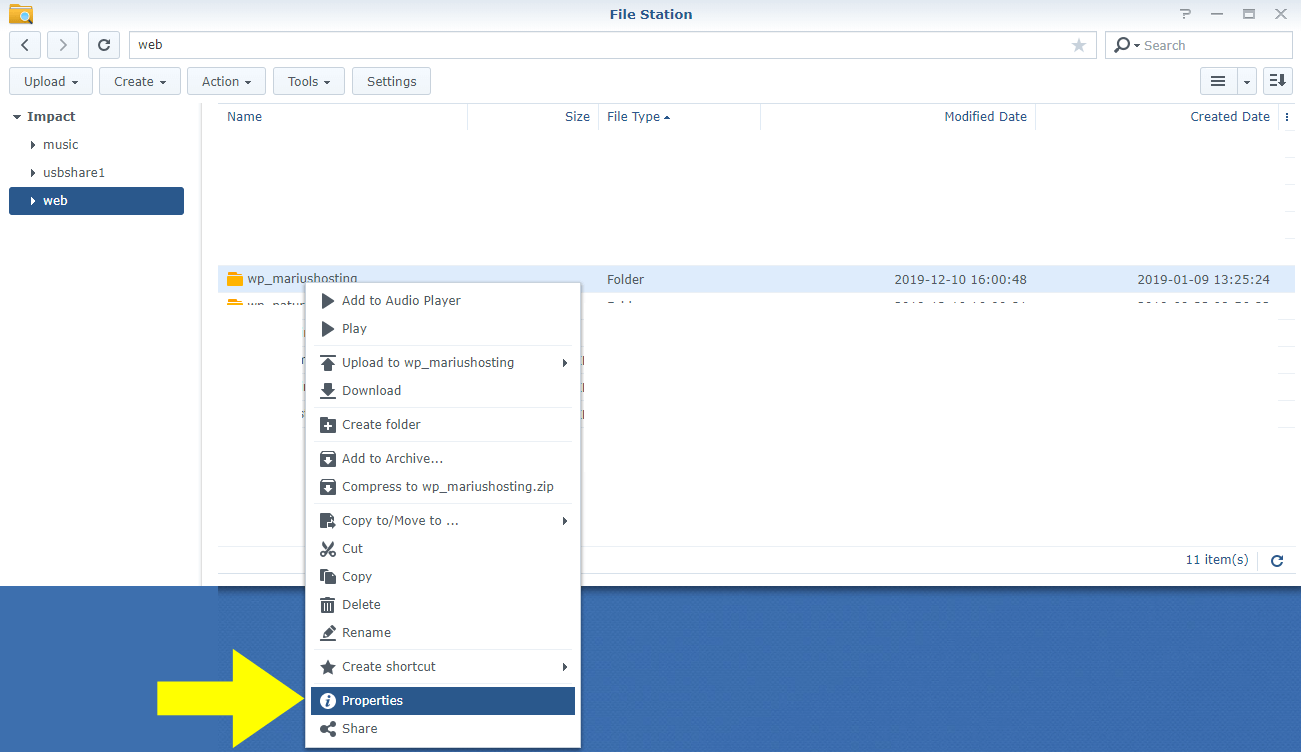 A new window screen will open. Click on Permission at the top left, then Create. Follow the instructions in the image below: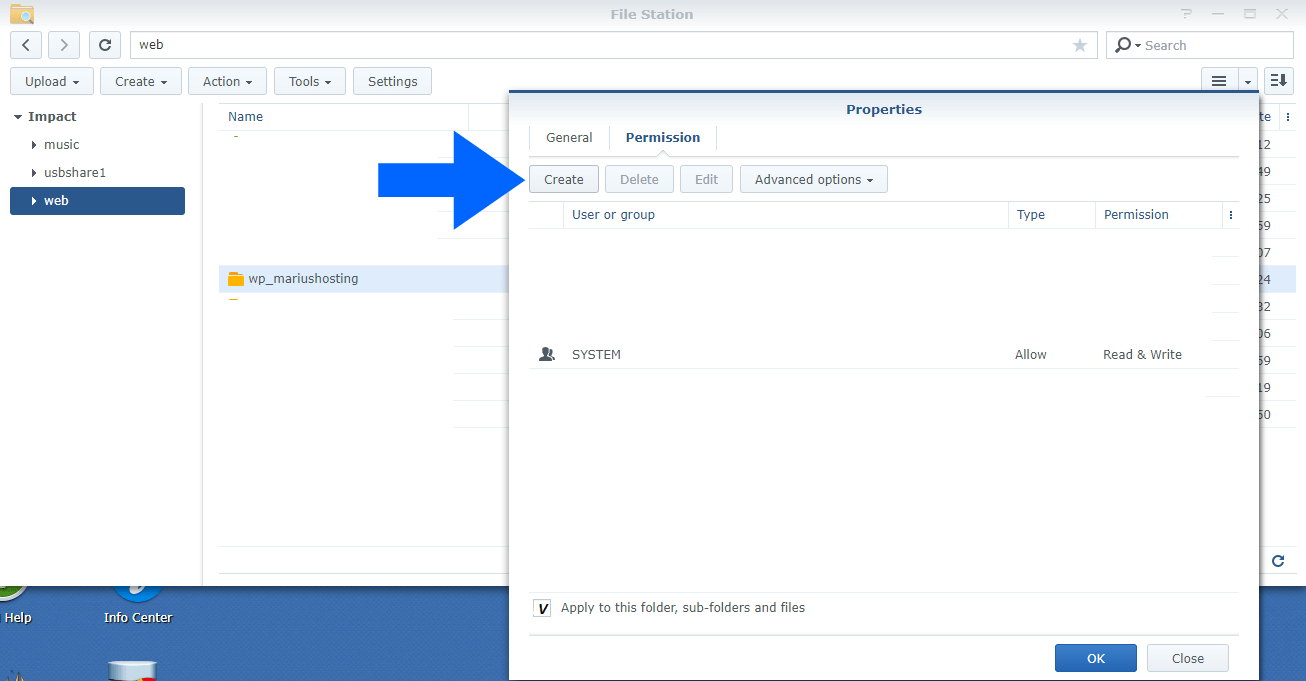 User or group: search for "SYSTEM" and select Read and Write properties. After that, click OK. Once you have clicked Ok, follow the image at STEP 2 and select "Apply to this folder, sub-folder and files" then OK.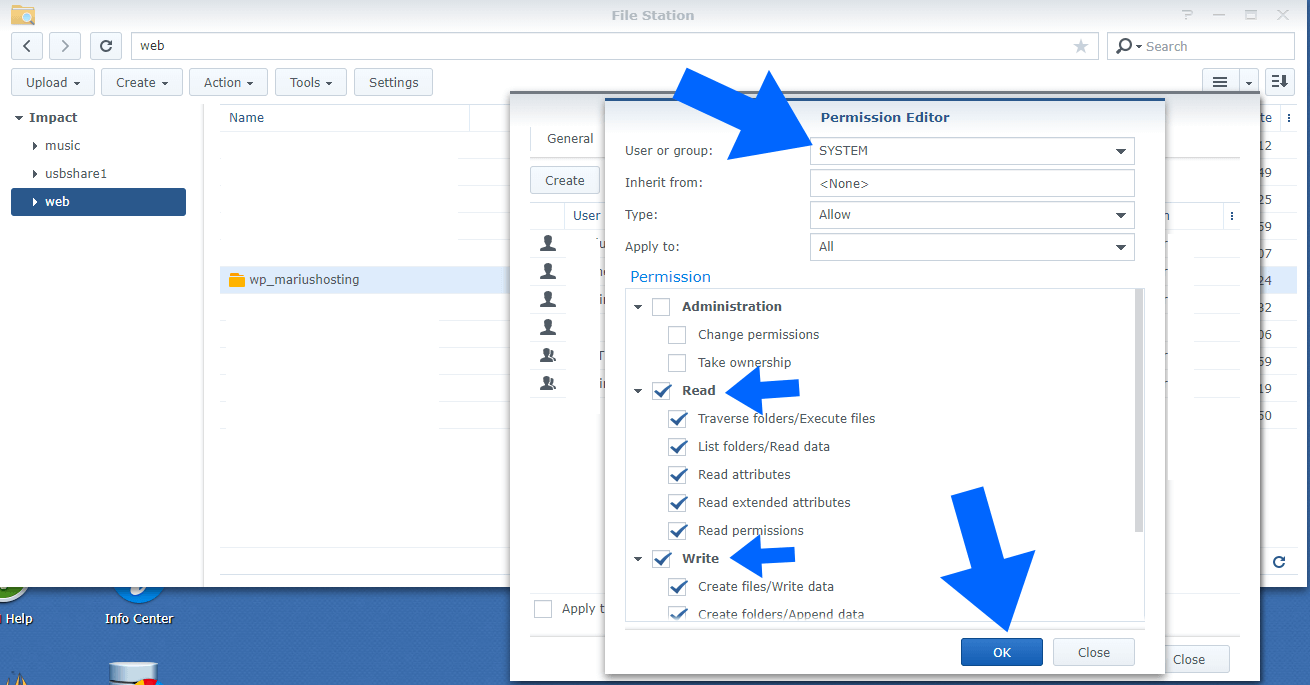 Once your problem with the 404 error is completely solved, you just need to set the database via phpMyAdmin and the wp_config.php file inside WordPress with your credentials. Follow the link below and don't forget to treat me to lunch!
This post was updated on Friday / December 27th, 2019 at 8:06 AM