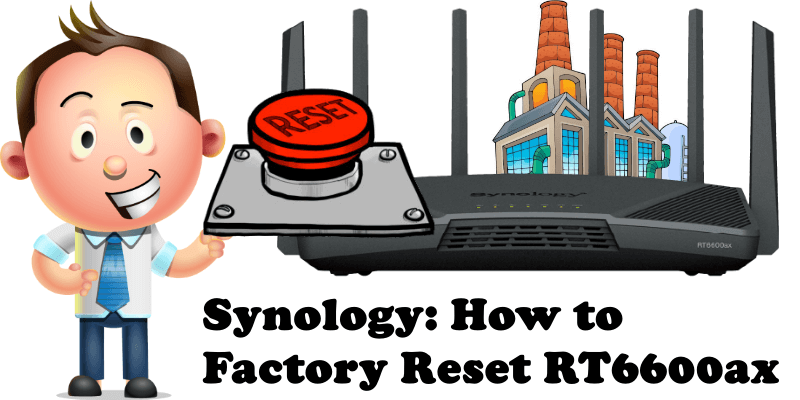 For one reason or another you may need to do a full reset of your RT6600ax router, say, you want to sell it. Today I will tell you how to do a full reset, called a Factory Reset, of your Synology RT6600ax router in less than 30 seconds.
Log into SRM (the Operating System of the RT6600ax Synology router).
Go to Control Panel / System / Update & Restore tab / then click the red Restore Factory Default Settings button. After you click Restore Factory Default Settings, a new pop-up window will open. Check "I understand all my data will be deleted forever and unrecoverable" then click Erase All Data. After you click "Erase All Data", a new window will open and you will be prompted to type in your current RT6600ax admin password. That's all!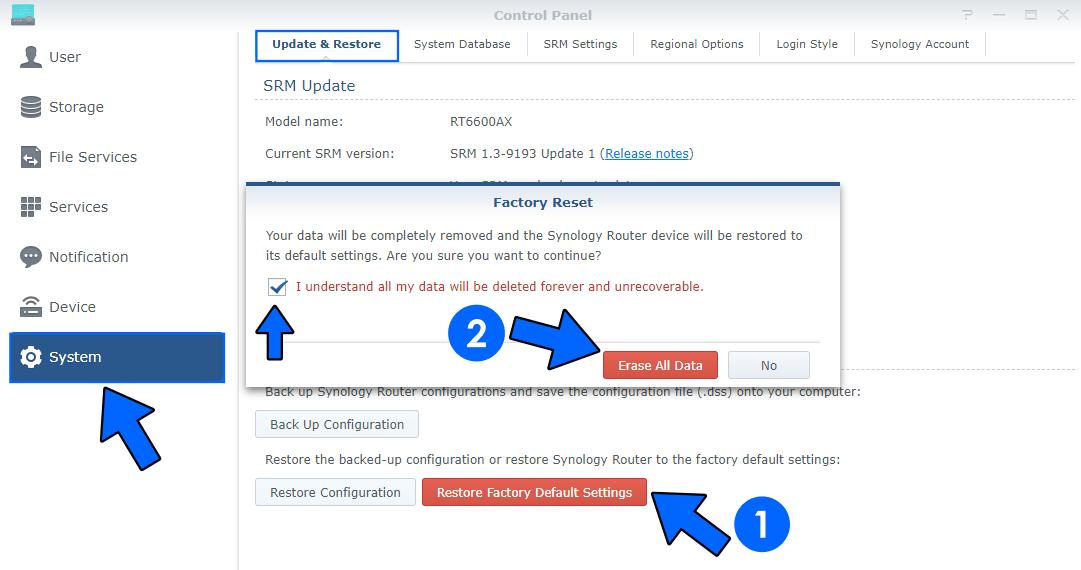 Note: You can perform the exact same operation to factory reset your MR2200ac and RT2600ac if you are using them as routers.
This post was updated on Sunday / August 7th, 2022 at 11:21 PM